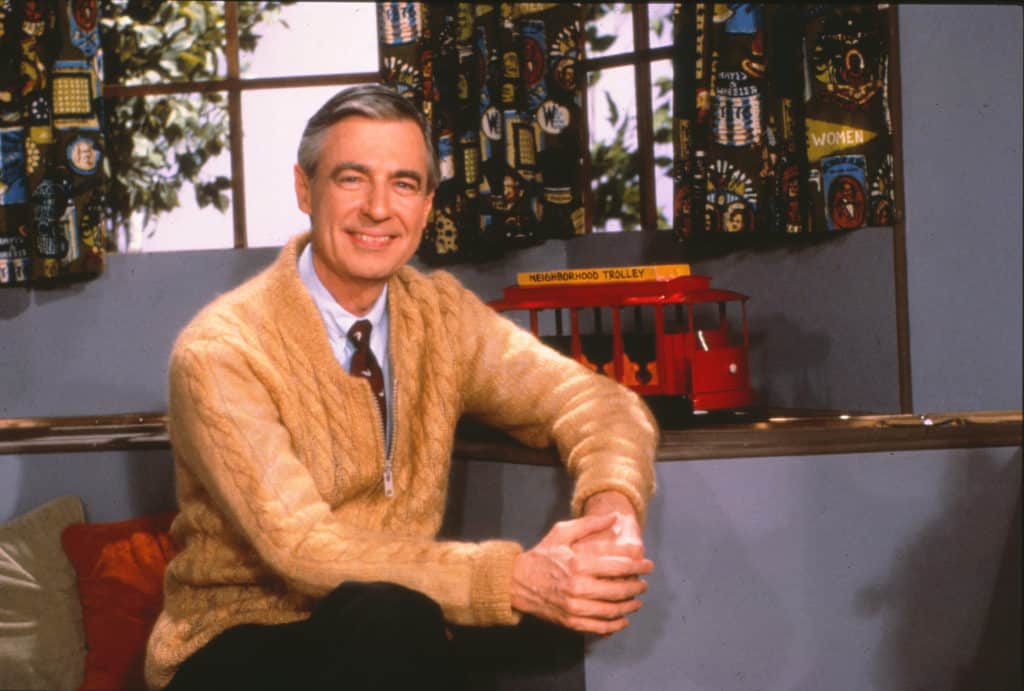 The world could use a little kindness right about now.
On Friday, November 13, WQED Pittsburgh is encouraging people to express their kindness by wearing a cardigan sweater in the spirit of Fred Rogers.
The network's third annual Cardigan Day coincides with World Kindness Day – and the birthday of King Friday XIII, who rules over Mister Rogers' Land of Make Believe.
WQED Cardigan Day will begin at 10:00 a.m. when they roll out the 'Mister Rogers' Neighborhood' castle in the lane in front of the WQED building (4802 Fifth Avenue) in Oakland. The castle is usually displayed in the WQED studio, and was also used in the Tom Hanks movie A Beautiful Day in the Neighborhood.
The street will be closed, allowing motorists with children to pull up to see the castle, and receive a kid's kindness bag, filled with snacks, crown-making materials, and Sarris Candies chocolates.
The event will run from 10:00 a.m. to 2:00 p.m. (weather permitting, and as supplies last), and all motorists must remain in their cars, following COVID-19 guidelines.
Even if you can't make it to visit the castle in person, you can still participate in Cardigan Day.
Participants are encouraged to:
1. Wear their favorite cardigan sweater on November 13
2. Encourage your friends, family, co-workers, babies and pets, to do the same.
3. Take a picture and share it on social media using #CardiganDay 
Last year, Cardigan Day made national news when babies at UPMC Magee-Womens Hospital were dressed in their knitted best.
WQED will also be hosting a Family Movie Night, featuring a Mister Rogers Neighborhood 'Kindness' episode at 7:00 p.m. on Facebook. The network says that "with no one more emblematic of kindness than Mister Rogers," the online tribute is a fitting one.
For more information, visit the event page.
Keep reading…