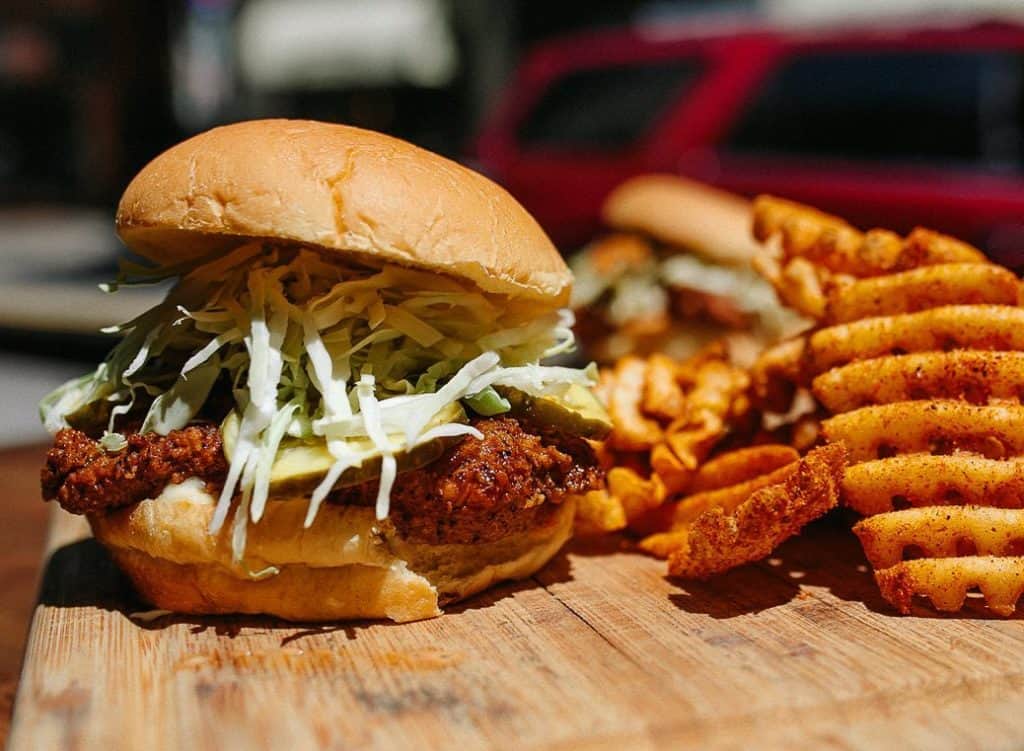 It's been a long time coming (we first reported on the concept way back in 2017), but Richard DeShantz's Coop De Ville is officially open!
The restaurant opened for takeout and delivery today at 2305 Smallman Street in the Strip District, serving fried chicken dinners, fried chicken sandwiches, and an assortment of sides, like waffle fries, spicy collards greens with kimchi, pimento Mac & Cheese, butter beans and Deviled potato salad.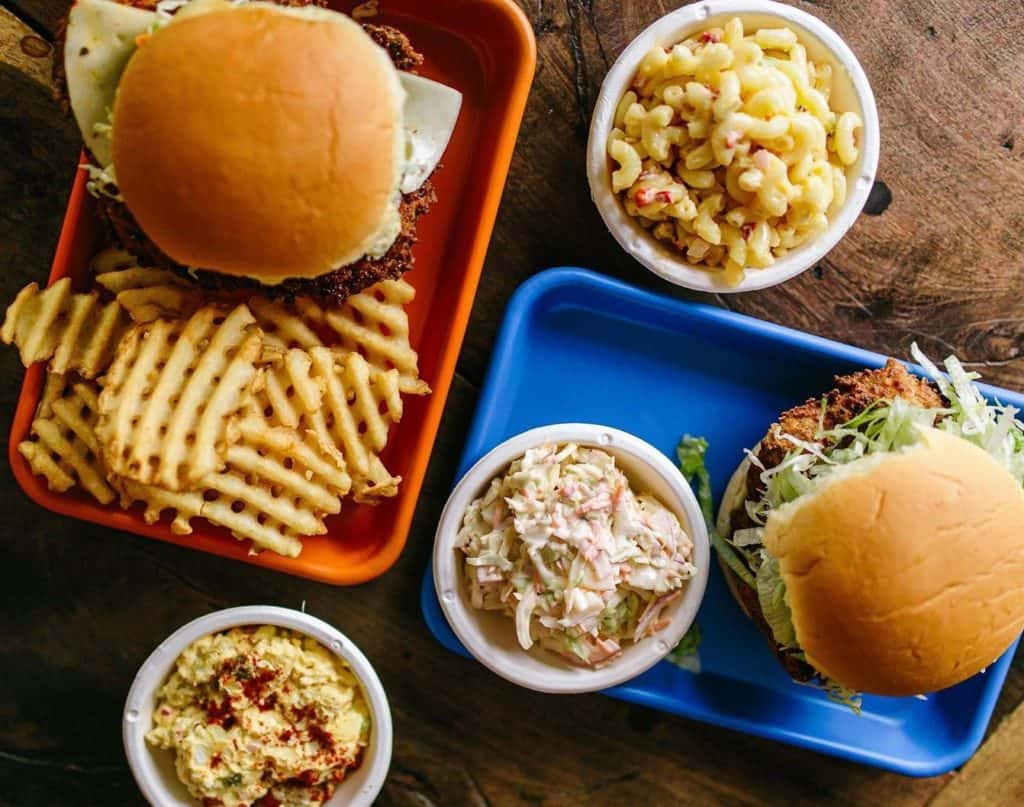 Sandwiches include:
Classic: Fried chicken with house pickles, mayo and lettuce
Roadhaus: Fried chicken with smoked Bleu cheese mayo, pickled jalapenos, bacon, fried onions and BBQ sauce
K-town: Fried chicken with Gochujang mayo, 'K-town' glaze, fermented pickles and mint cilantro slaw
Nashville: Fried chicken with roasted garlic Rach aioli, iceberg lettuce, and bread and butter pickles
Dinners, which come with a sauce and a side, range in price from $15- $22. Sandwiches are $11-$12, and sides are $3. The menu also includes a selection of desserts, including Bourbon Pecan Pie and Apple Crumble Pie. The kitchen is led by chef and owner James Ciminillo, who has worked at the Richard DeShantz Restaurant Group in positions at Meat & Potatoes and Pork & Beans.
Food is available for takeout or delivery from noon to 8:00 p.m., and the restaurant also offers an all-day, walk-up coffee window, serving La Colombe coffee and espresso, plus cold brew drafts, draft lattes, hot chocolate, iced teas and a selection of pastries.
Eventually, the fast-casual restaurant will also serve as an entertainment center, with eight lanes of duck pin bowling, classic arcade games, pin ball machines, pool tables, Bocce courts and Ping Pong tables.
A beverage program is also coming, which will feature signature and classic cocktails, local craft beer and wines by the glass.
The restaurant is open Wednesdays through Saturdays from 8:00 a.m. to 8:00 p.m., and delivery is available through Toast, Doordash, Grubhub and Uber Eats.
Coop De Ville (2305 Smallman Street)