Yep, we're doing it Pittsburgh: Pumpkin spice season is here, and we're going all in.
If you love all things pumpkin, this is the time of year for you. And if you really love all things pumpkin spice (being basic is NOT a negative quality, we don't care what anyone says!), then this road trip is really, really for you.
We've rounded up the best pumpkin spice dishes that Pittsburgh (and the surrounding areas) has to offer, and put them all together in one epic pumpkin spice road trip. Practical? Not really. Delicious? Absolutely.
So grab your favorite pumpkin spice-loving friend, and hit the road!
The Ultimate Pittsburgh Pumpkin Spice Road Trip
Stop 1: Pumpkin Everything at The Pie Place
South Hills
Not only does The Pie Place have a regular selection of pumpkin-flavored sweets all season long, on September 23, they're also launching a "31 Days of Pumpkin" campaign, and introducing a new pumpkin product every day for a month straight. Look for pumpkin selections like pie, cheesecake, cookies, muffins, brownies, cream puffs, Gobs, bread pudding, Bundt cake, cake pops, scones, truffles and more. They're also teaming up with companies like 19 Coffee Company, Betsy's Ice Cream and Aunt Anna's Biscotti to have milkshakes, pumpkin coffee, lattés, milkshakes, biscotti and ice cream. Follow along every day on Instagram or Facebook.
The Pie Place (1775 North Highland Road)
Stop 2: Pumpkin Pancakes at Dor-Stop Restaurant
Dormont
This beloved Dormont restaurant's pumpkin pancakes are so popular, they're on the menu year-round. Light, fluffy and delicious, these flapjacks are an autumn must – and they also feature different pumpkin specials throughout the season, like Apple-Pumpkin pancakes, too.
Dor-Stop Restaurant (1430 Potomac Avenue)
Stop 3: Pittsburgh Harvest Whiskey at Wigle Whiskey
Strip District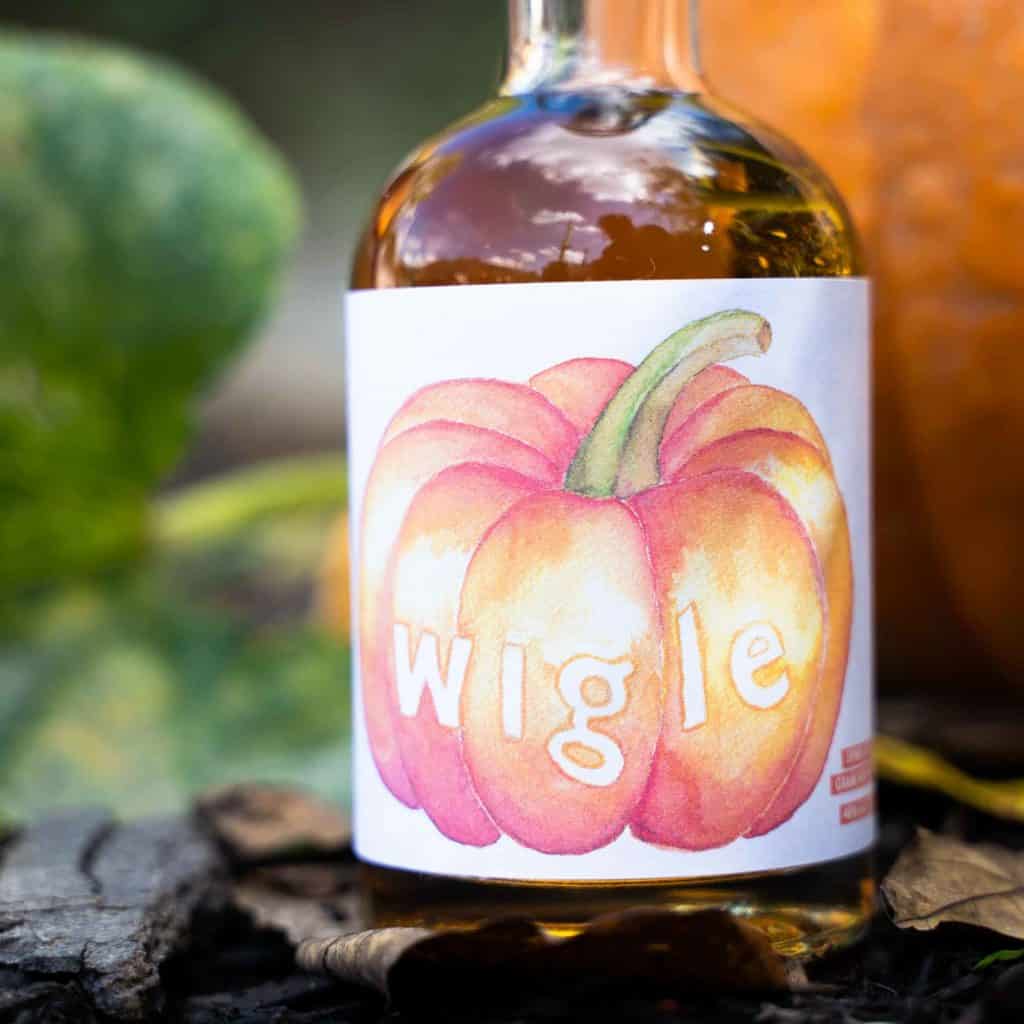 It's not really autumn until you've had a taste of Wigle Whiskey's pumpkin-infused Harvest Whiskey! It's a collaboration with Rivertowne Brewing Co., featuring their Headless Wylie pumpkin spice beer – and is perfect with a splash of apple cider. If you're looking for even more pumpkin spice, join their Pumpkin Spice Cocktail Class on October 21 at their downtown bottle shop.
Wigle Whiskey (2401 Smallman Street)
Stop 4: Gnocchi Pumpkin Bowl at DiAnoia's Eatery
Strip District
DiAnoia's Eatery is just about to release their new Fall menu, and they promise some pretty fantastic pumpkin dishes will appear. First up, look for their homemade Chestnut Tagliatelle, served with slow-cooked mushrooms, sage brown butter, and topped with roasted pumpkin seeds. But what we're really looking forward to is the release of their Gnocchi Pumpkin Bowl, a decadent dish featuring pillow-soft house-made gnocchi.
DiAnoia's Eatery (2549 Penn Avenue)
Stop 5: Pumpkin Roll Ale at Penn Brewery
North Side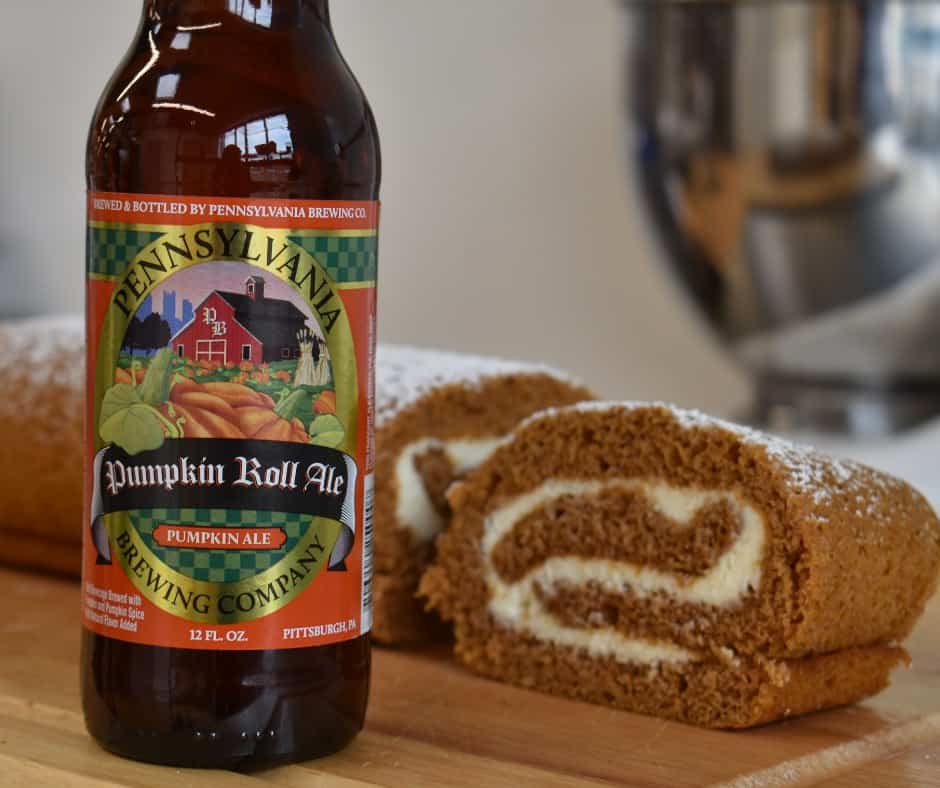 This Penn Brewery classic ale is made with real pumpkin puree, and boasts hints of nutmeg, cinnamon, allspice and ginger – and a touch of sugar adds a creamy and sweet finish. Only available for a few months out of the year, you're going to want to stop in for a bottle or draft while you can.
Penn Brewery (800 Vinial Street)
Stop 6: Pumpkin Spice Macarons at Jean Marc Chatellier's French Bakery
Millvale
Jean Marc Chatellier's French Bakery is known for their classic, delicious macarons, in flavors like Lavender Poppy, Cherry Blossom, Espresso and Salted Caramel. But every once in awhile, they have a seasonal option, like this pumpkin spice macaron. They're only available for a limited time, so make sure to get them while you can.
Jean Marc Chatellier's French Bakery (231 North Avenue, Millvale)
Stop 7: Leona's Ice Cream Sandwiches at Iron Born
Millvale
Because the flavors of Leona's Ice Cream Sandwiches changes so frequently, you never quite know what you're going to get – but this time of year, there's a good chance that you'll stumble across their awesome Pumpkin Caramel on Shortbread cookies creation. Pick up a sandwich at Iron Born in Millvale, or any of the retail locations that carry Leona's products.
Iron Born (413 Grant Avenue)
Stop 8: Pumpkin Ravioli at Girasole
Shadyside
People wait all year for Girasole's Fall menu to come out because it means the return of their famous Pumpkin Ravioli. These hand-rolled pastas are stuffed with pumpkin, and tossed in brown butter and pancetta, and topped with walnuts and sage. It's a must-have all season long.
Girasole (733 Copeland Street)
Stop 9: Pumpkin Soft Serve at Millie's Ice Cream Summer of Soft-Serve
East End
Millie's Homemade Ice Cream's Summer of Soft-Serve may only be a pop-up for a little while longer at Bakery Square, but for now, they're fully embracing Fall with their pumpkin soft serve. Need even more pumpkin goodness? Their Shadyside and Market Square scoop shops are also serving Pumpkin Pie ice cream right now, too!
Millie's Summer of Soft-Serve (6425 Penn Avenue)
Stop 10: Pumpkin Cheesecake at Oakmont Bakery
Oakmont
It's Pumpkin Everything season at Oakmont Bakery right now! The beloved bakery is churning out pumpkin-flavored treats as fast as they can make them. In addition to their decadent pumpkin cheesecake, you can also order pumpkin cupcakes, pumpkin cake pops, pumpkin doughnuts with cream cheese frosting, pumpkin pie lattes, pumpkin rolls, pumpkin pies, pumpkin cakes… and so much more.
Oakmont Bakery (1 Sweet Street, Oakmont)
Stop 11: Pumpkin Cavatelli at Cenacolo
North Huntingdon
It may be a bit out-of-the-way, but the house-made pasta at Cenacolo is always worth the drive. Right now on their newly-released Fall menu, you'll find hand-rolled pumpkin cavatelli, served with brown butter sage, spiced rum and hazelnuts.
Cenacola (2000 Commerce Loop, North Huntingdon)
Stop 12: Pumpkin Roll at Giant Eagle
Various Locations
Have room for one more stop on our pumpkin road trip? Get yourself to your local Giant Eagle and pick up one of their classic Pumpkin Rolls to take home with you. Our Instagram followers rave about this seasonal treat, made with cinnamon-spiked pumpkin cake and cream cheese frosting. They're only available for a limited time, and they're loved by Pittsburghers – for a good reason!
Giant Eagle (various locations)
Know of any other delicious pumpkin treats that we missed on our Pittsburgh pumpkin spice road trip? Share with us in our comments!
Looking for more Good Food Pittsburgh stories to read? Try these: