From a Hawaiian-inspired Galley spot to an old-school deli, here's the newest places to try in Pittsburgh this season.
Pigeon Bagels
Squirrel Hill
After years of popping up at farmers markets around town, the popular Pigeon Bagels finally opened a brick-and-mortar shop in Squirrel Hill this summer. The Kosher-certified bakery serves hot and fresh bagels (plain, poppy, sesame, garlic and sea salt, and everything), spreads (tofu schmear, hummus) and sandwiches featuring toppings like lox, carrot lox, capers, cucumber and microgreens.
Pigeon Bagels (5613 Hobart Street)
Shaka
North Side
Federal Galley's latest concept is Shaka, a Hawaiian-inspired restaurant serving 'progressive Asian cuisine,' with poke bowls, pho noodle soups, rice bowls, and snacks, like Hawaiian Egg Rolls. From chef/owner Summer Le (who ran Bahnmilicious in the Smallman Galley), dishes on the menu also have hints of South Vietnamese flavors.
Federal Galley (200 Children's Way)
Supper on Penn
Strip District
The newly-opened Supper on Penn is no stranger to the Pittsburgh dining scene. Owner Vincent Perri ran the same concept at the Federal Galley last year, and now he's able to offer an expanded menu in his own place. Supper on Penn caters to "carnivores, vegans, and everyone in between," with a menu that's heavy on vegan, vegetarian, gluten-free and gluten-free-on-request options. Look for dishes like Stuffed Smoked Tomatoes with vegan 'meatballs,' Cavatelli with Chicken, Poutine with duck fat fries and truffled beef gravy and a house-made veggie burger.
Supper on Penn (1211 Penn Avenue)
Brick Shop
Lawrenceville
Brick Shop is the latest restaurant to open in the TRYP Hotel in Lawrenceville (in addition to Over Eden), offering seasonal contemporary breakfast dishes like breakfast salads and cast-iron pancakes with Central and Eastern Europe flavors. The restaurant is open for breakfast daily, and lunch and dinner will be coming soon.
Brick Shop (117 40th Street)
Mary's Vine
Rankin
Mary's Vine, which recently opened in a former Croatian church in Rankin, is a wine lounge and restaurant that boasts an impressive wine list, with more than 350 bottles, and 74 available by the glass. The food menu features dishes like Jumbo Lump Crabmeat-stuffed Prawns, Pork Belly BLT Sliders, and single-serving caviar.
Mary's Vine (211 Kenmawr Avenue, Rankin)
SYN Taqueria
Friendship
Billed as Pittsburgh's first "build-your-own taco + personal pan pizza bar," SYN Taqueria & Pizzeria opened in July, offering a healthy selection of toppings for creating tacos and pizzas that suit your tastes. They also have 35 drafts on tap, and lots of flavored margaritas to order, too.
SYN Taqueria & Pizzeria (302 S. St. Clair Street)
Tocayo
Shadyside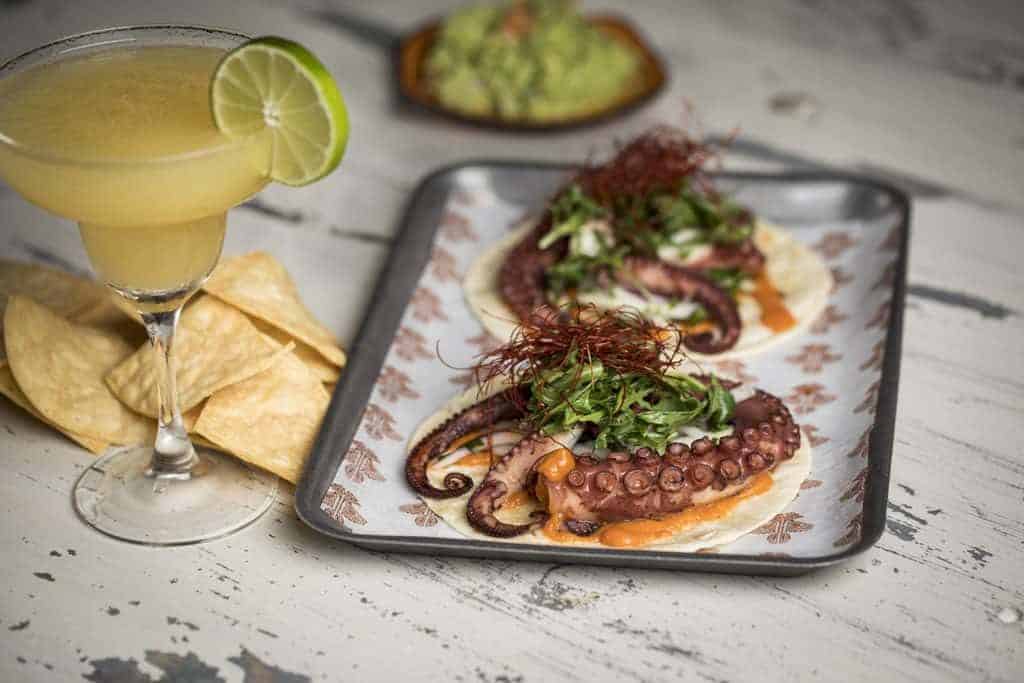 Tocayo, an upscale Mexican taqueria serving tacos, burritos, and a wide range of tequila cocktails, is now open in Shadyside. There's nearly a dozen taco options, including Chicken Chorizo, Shrimp, Beets, Carnitas, and Octopus, along with burritos, salads, soup, and desserts, like flan and churros served with Mexican chocolate ice cream. You'll also find margaritas, and more than 20 varieties of tequila and mezcal.
Tocayo (810 Ivy Street)
Farmer x Baker
Aspinwall Riverfront Park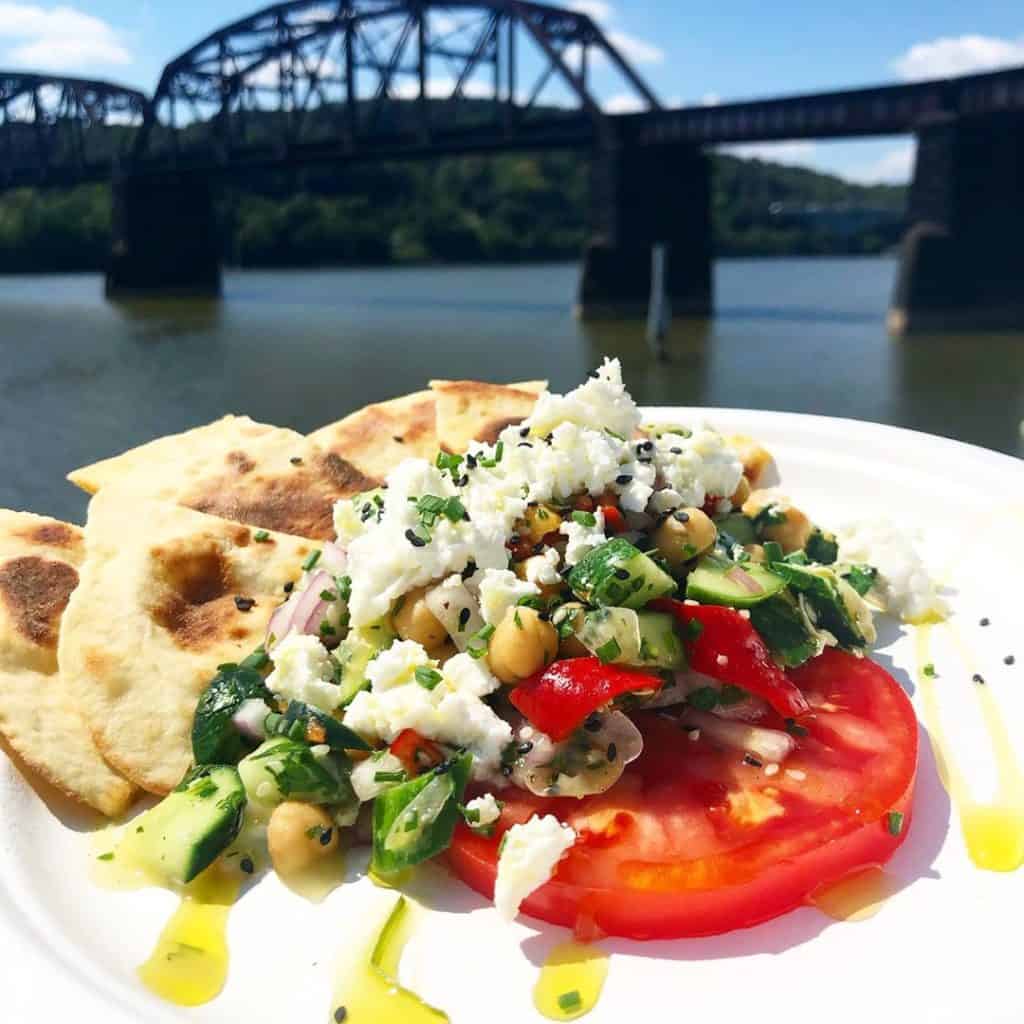 There's a new spot for riverfront dining in Pittsburgh! Farmer x Baker opened this summer in Aspinwall Riverfront Park, featuring insanely good dishes like Israeli salad with organic hand-rolled pitas, corn muffin boats with whipped jalapeño local honey butter, heritage pasture raised ham and eggs from Freedom Farm, and Gozleme with farm vegetables and sheep's milk feta.
Farmer x Baker (285 River Avenue, Aspinwall)
The Vault Taproom
South Side
There's plenty of beer at this South Side restaurant, and an iPourIt self-serve draft wall, featuring a rotating selection of more than two dozen unique beers. On the food front, their "Southern fusion" menu has options like Nantucket Fried Green Tomatoes with whipped feta, Smoked Shrimp & Grits, House-smoked Chicken Noodle Pho, tacos, and a selection of Mac & Cheese options.
The Vault Taproom (1327 East Carson Street)
Observatory Hill Deli
Observatory Hill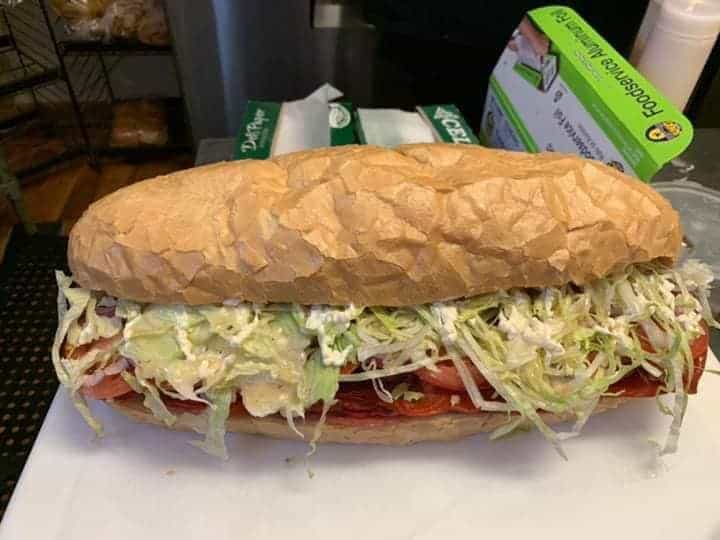 This tiny, old-school deli has only been open for a few weeks, but they've already made an impression on their Observatory Hill neighborhood. Head to the deli for two-fisted sandwiches, like their Italian Hoagie with salami, capicola, pepperoni and provolone, Meatball hoagies, and grilled cheese.
Observatory Hill Deli (3856 Baytree Street)
Know of any other new restaurants openings that we missed? Share with us in our comments!