After months of anticipation (seriously, our emails have been insane about this one), Rally's has officially opened today in Penn Hills.
Located on Frankstown Road, the fast food drive-through restaurant is known for their burgers, hot dogs, fried chicken and fish sandwiches, wings, and their "famous" seasoned French fries.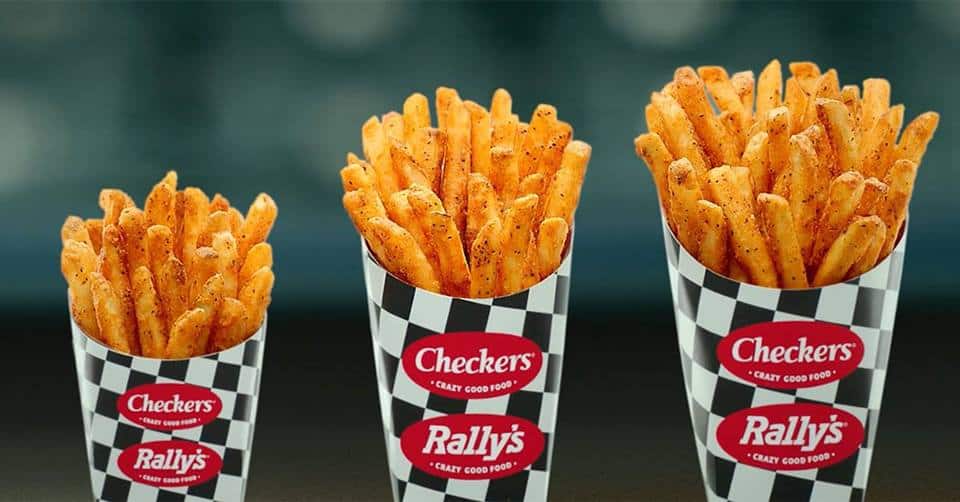 Popular menu items include the classic "Rallyburger," with shredded lettuce, tomato, pickles, onion, mayo, ketchup and mustard, the "Fry Lover's Burger," topped with seasoned fries, dill pickles and melted American cheese, Chili Cheese Dogs, the "Spicy Chicken" sandwich, Boneless "Stingin' Honey Garlic" chicken wings and a dessert menu with "Stackers," (soft serve ice cream sundaes stacked with treats like Oreo cookie crumbles, strawberries, graham crackers and Twix candy), cinnamon apple pies, classic milkshakes, and loaded Funnel Cake fries (served with strawberries and whipped cream).
This is the first Rally's to open in the Pittsburgh area since the 1990s, after Rally's merged with Checkers in 1999 (the Tampa-based chain officially goes by "Checkers and Rally's). In 2018, Checkers and Rally's announced a plan to open more than two dozen locations in western Pennsylvania, and to open more than 100 new restaurants in various locations around the country.
Social media users (including those on the community Facebook page "Penn Hills People for Positive Change") have reported long lines and backed up traffic on Frankstown Road on opening day.
Rally's in Penn Hills will be open daily for lunch and dinner.
Rally's (11749 Frankstown Road)
Looking for even more Good Food? Read these: