Cheers! If you need a drink (and who doesn't?) there are plenty of places in and around Pittsburgh to grab a classic margarita (minus the tequila) to go.
We polled the 18,000-strong members of Facebook group Pittsburgh PA Quarantine *Small Business * Takeout /Delivery for their picks for the best margs and mixes from western Pennsylvania restaurants, and they delivered.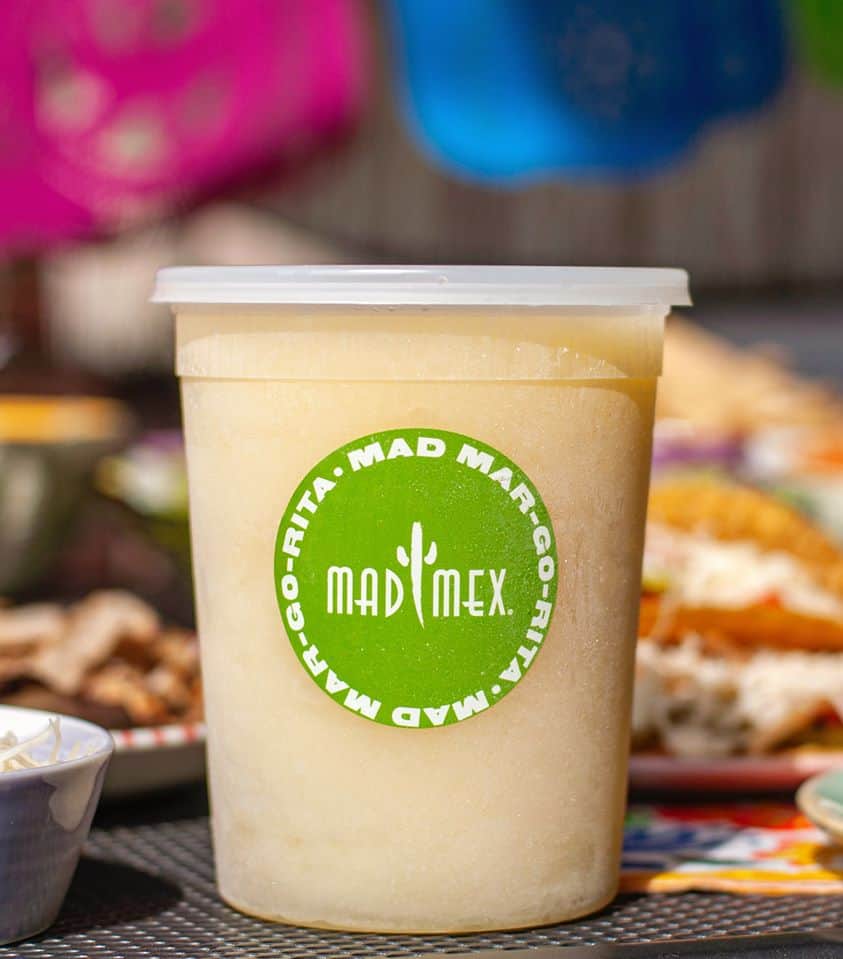 Kaya: Kaya in the Strip District just reopened for takeout earlier this week, and they have Mar-GO-ritas, made with a malt-beverage base, available to go. Right now on the menu they're offering frozen grapefruit basil! (2000 Smallman Street)
Mad Mex: Another big Burrito restaurant started to-go options for their margaritas early on. At all Mad Mex locations, you can frozen margaritas (again, with a malt-beverage base) for $15 in a 32 oz. to-go container. Available in traditional and strawberry. (various locations)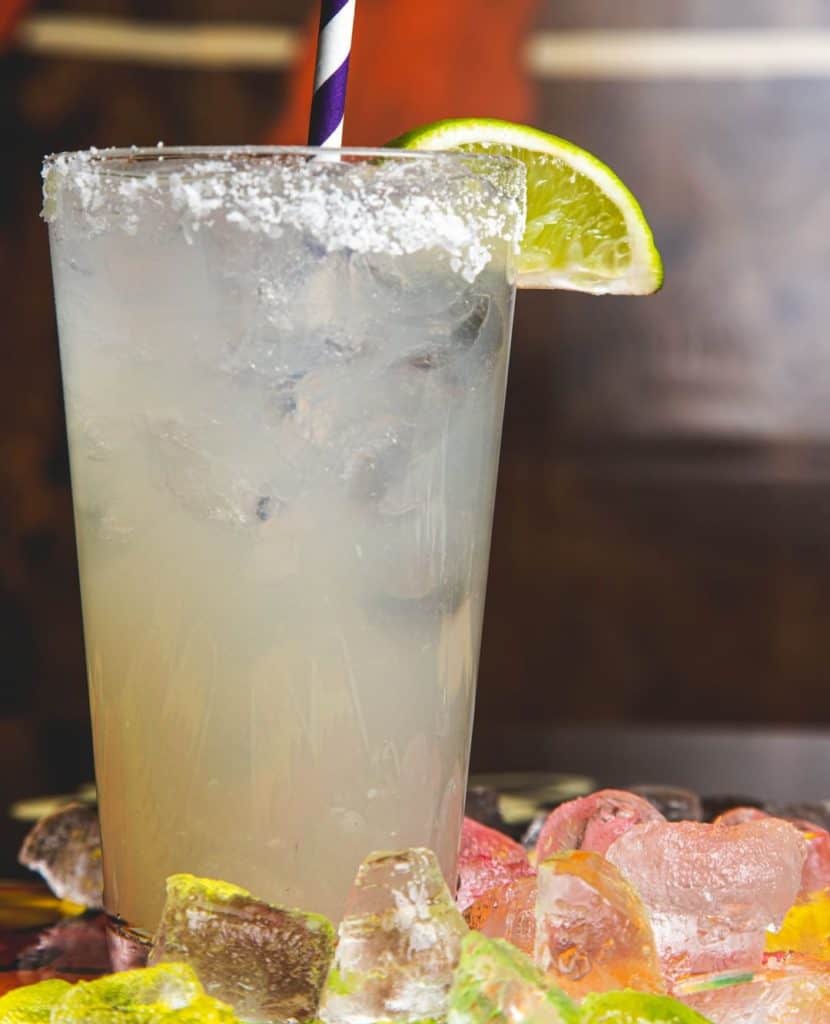 El Burro: El Burro's Regent Square location has 32 oz. margarita mixes for $28 – and their entire food menu, too. They also have 8 oz. marg mixes available for $8. (1113 S. Braddock Avenue)
Totopo: Mt. Lebanon's Totopo has 32 oz. non-alcoholic margarita mixes available (in strawberry, lime and and mango) for $10, along with to go-only liters of alcoholic frozen lime margaritas, made with a malt-beverage base. (660 Washington Road)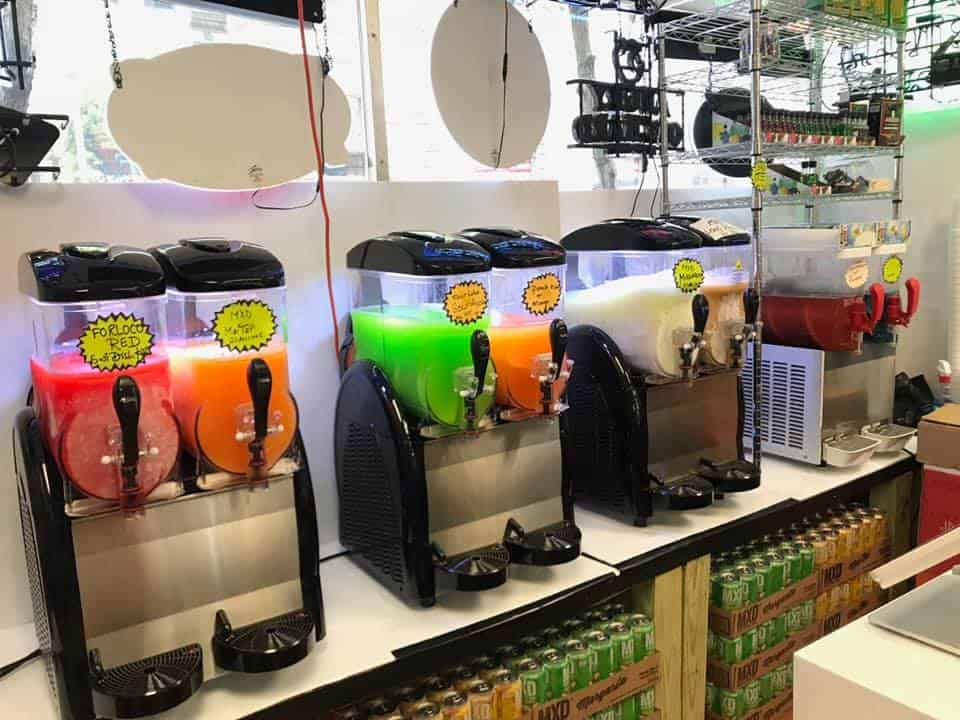 Beer, Lime and Sunshine: In addition to six-packs and cases to go, Greentree beer shop Beer, Lime and Sunshine also has an entire wall of frozen slushies and margarita mixes available for your purchasing pleasure. (983 Greentree Road)
Condado Tacos: You can get margarita kits to go from Condado Tacos at both their Lawrenceville and Downtown locations. Each kit is $15, and comes with enough product to make five to six margaritas. Flavors include blackberry, blood orange, strawberry, white peach, pomegranate, banana, mango and prickly pear. (various locations)
Lowkey Taco: Not only does Lowkey Taco in Robinson have White Claw slushies (available in tropical punch and black cherry), they also have Long Island Iced Tea slushies and pouches of margaritas to go, too. (690 Chauvet Drive)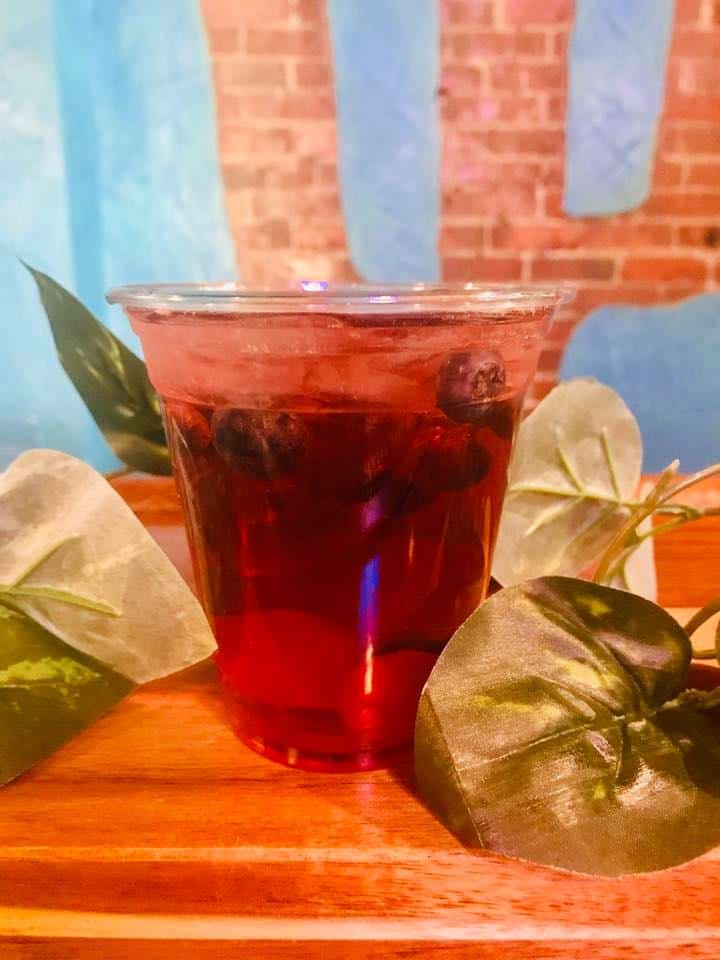 Mexi Casa: Mexi Casa in Dormont has been serving up lots of tasty to-go beverage options, including Arsenal Sangria, Mai Tais, Strawberry Daiquiri slushies, and margaritas. (3001 West Liberty Avenue)
Taco Diablo: Non-alcoholic house-made margarita mixes are available from Taco Diablo in Mt. Lebanon, along with the taco restaurant's full menu, plus six-packs to go. (297 Beverly Road)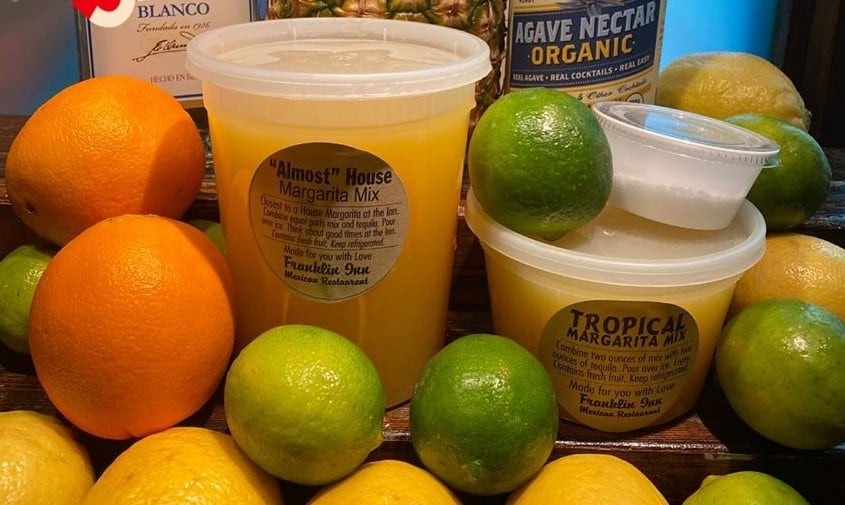 Franklin Inn: Franklin Inn has (almost) everything you need to create your own delicious margarita at home. Their to-go kits at $12 each, and come in "Almost House' and Tropical varieties, featuring fresh-squeezed fruit juices and house-made simple syrup. You'll also get a container of salt, and a lime. Add your own tequila! (2313 Rochester Road)
Tower 29: You'll find margarita and Long Island Iced Tea slushies to go at Tower 29 bar in Brentwood. They also have take-out food, and beer to go, too. (2612 Brownsville Road)
Los Chiludos: In Canonsburg, Los Chiludos is serving an ever-changing list of frozen margaritas, in flavors like Strawberry, Banana, Mango, Wild Berry, Guava, and LIm. (325 Southpoint Blvd.)
Patron Mexican Grill: All of Patron Mexican Grill locations (in Wexford, Cranberry, Pittsburgh, Fox Chapel and Monroeville) are open for takeout and to go, and offering house margarita mixes. They're $10 for a regular 32-oz. mix, and $15 for a 32-oz. mix made with fresh juice. Add your favorite tequila at home. (various locations)
Interchange Lounge: This Clairton restaurant is offering 32 oz. frozen margaritas, daiquiris (available in peach, or strawberry), wine slushies, and frozen Long Island Iced Teas to go. (1560 Worthington Avenue, Clairton)
Know of any other spots serving to-go margarita mixes? Let us know in the comments!