We're not at the point where we can safely gather in groups for weddings, parties and other special occasions…. yet. But, we know that better days are coming, and we're optimistic that at some point this year, celebrations as we knew them before 2020 will return.
And we'll be ready for them.
If you're planning an event this year and want a mobile bar, look no further. These gorgeously-designed trailers, trucks and carts provide a stylish way to serve your guests beer, wine and cocktails.
Mobile Taps in Pittsburgh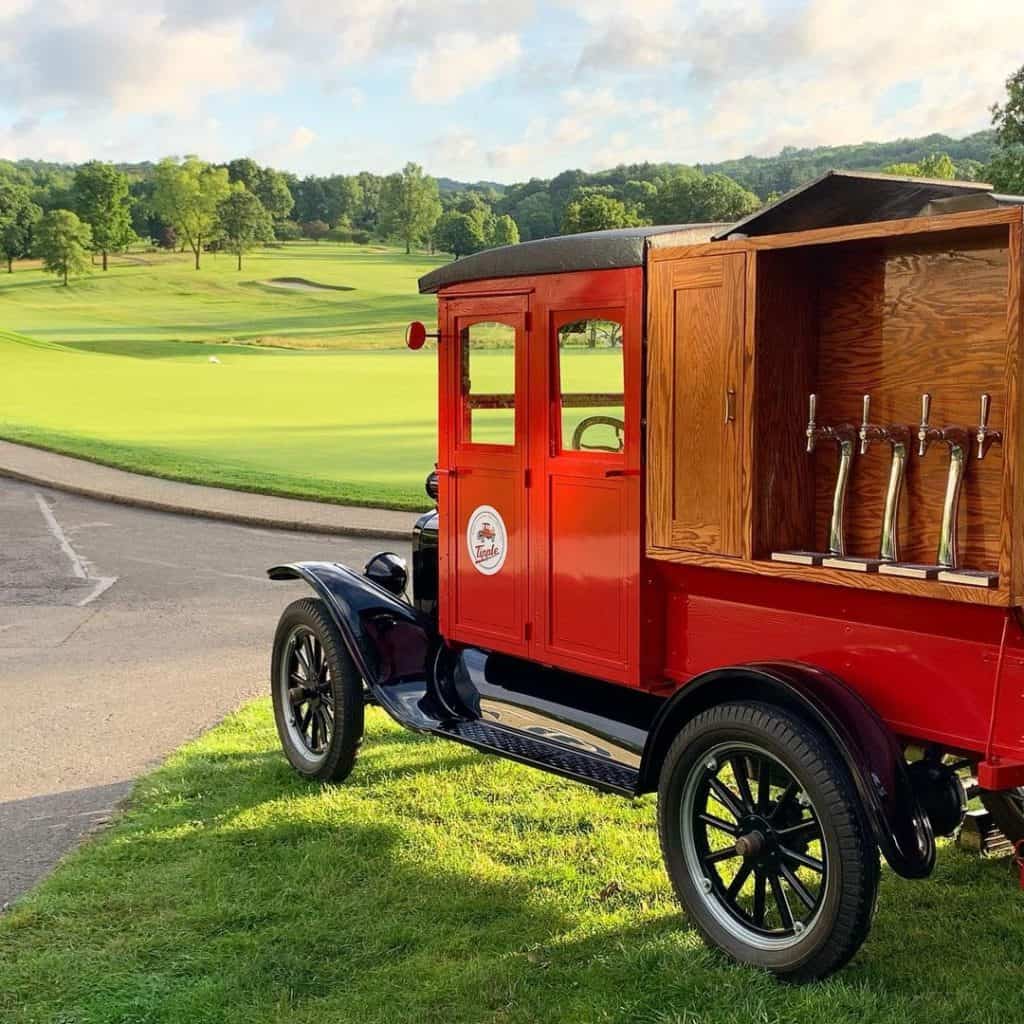 Tipple Taps
Launched in late 2018, this mobile tap Model T truck has eight taps, and can serve any kind of drink you'd like, including wine, sparkling wine, beer and other assorted beverages (like cocktails, iced tea and cold brew) throughout the greater Pittsburgh region. They vehicle is available to rent for weddings, private parties, and all kinds of events, and their team can help you select your chosen beverages (because of state laws, you must purchase the alcohol directly, though they work with a number of different suppliers and partners), and they will set the taps up for your event. Tipple Taps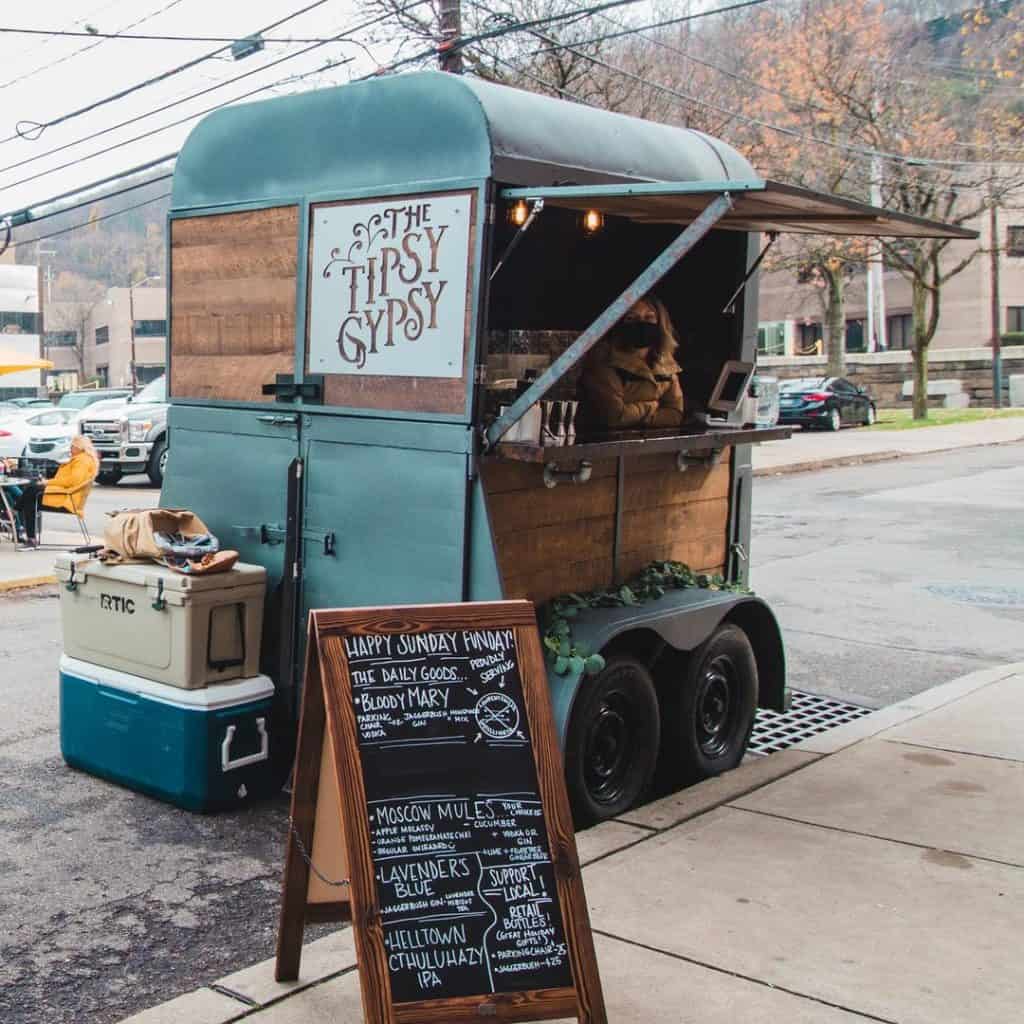 The Typsy Gypsy
The Typsy Gypsy, a cute-as-a-button vintage trailer, was converted into a mobile bar last year, and began popping up and serving drinks in Lawrenceville. The trailer is available to rent for parties and special events, and includes a custom drink menu for each event, plus all of the paper products, decorations and glassware you'll need – plus event bartenders, too. The Typsy Gypsy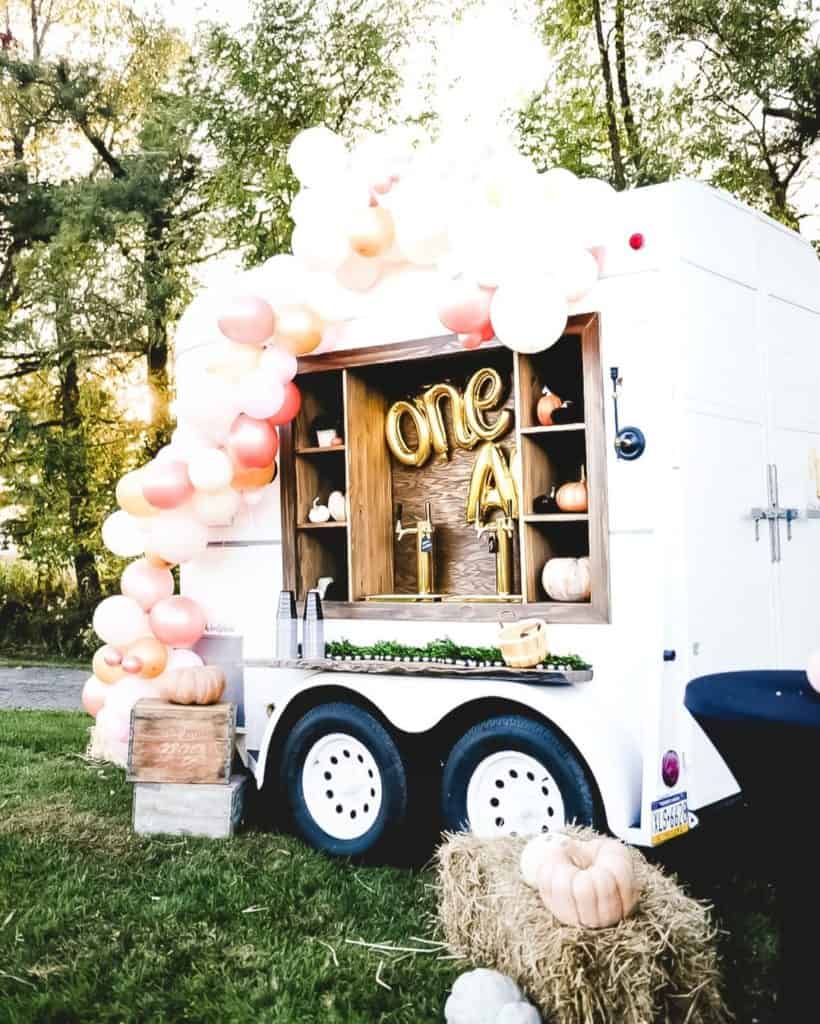 The Sociale Cocktail Co.
Add a little sparkle to your special event with The Sociale Cocktail Co., a horse trailer-turned-mobile-bar that comes complete with four taps. Contact the North Hills-based company to select a date for your event, and they'll help you plan a special bar menu. You'll be in charge of purchasing the alcohol from a third party, and they'll take care of the rest, including the barware and all decorations. The Social Cocktail Co.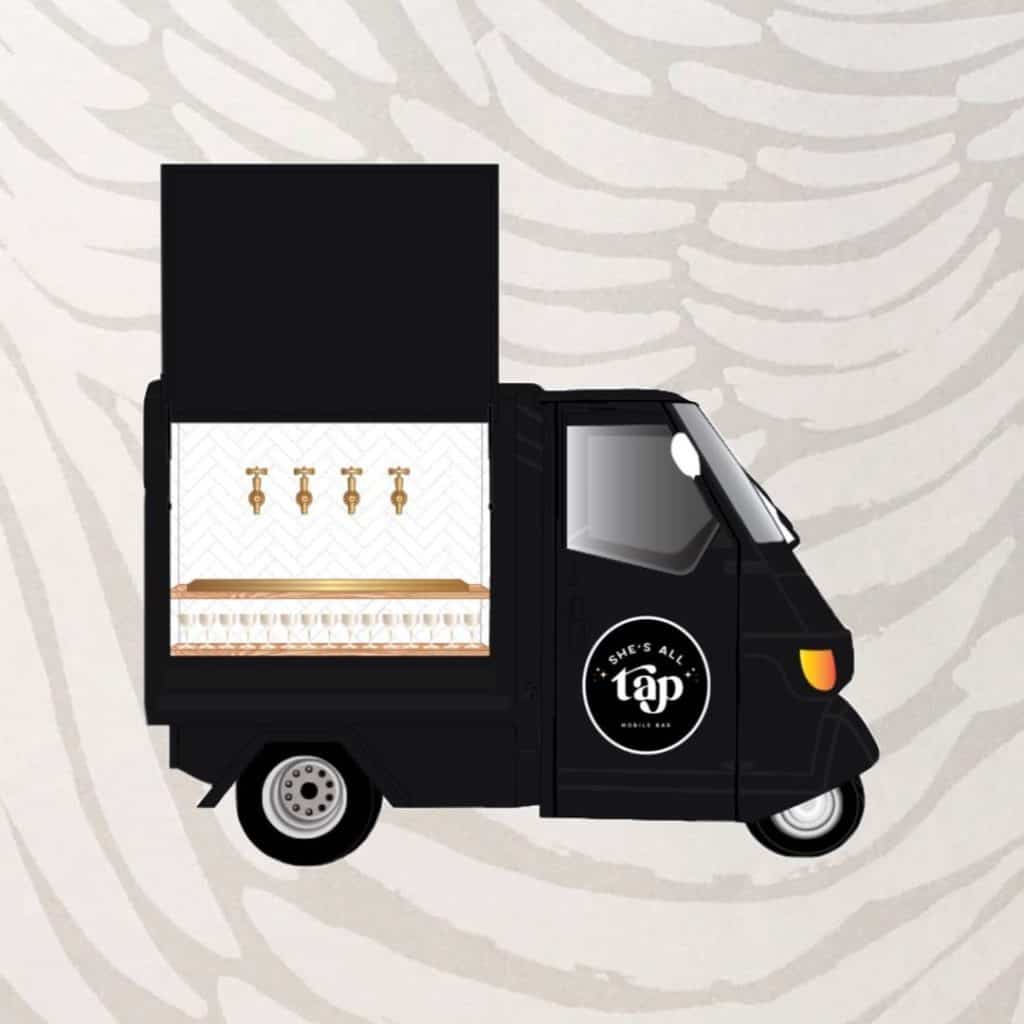 She's All Tap
The She's All Tap mobile bar will be launching in February, offering a completely custom bar service for any-sized event. The Ape Piaggio vehicle is small enough to fit in both indoor and outdoor events, and features four taps for beer, wine and more. In addition to the cart, the She's All Tap team can help make your event extra-special, with a photo booth wall, or a build-your-own-bouquet favor wall for guests. They're currently taking reservations for 2021 dates. She's All Tap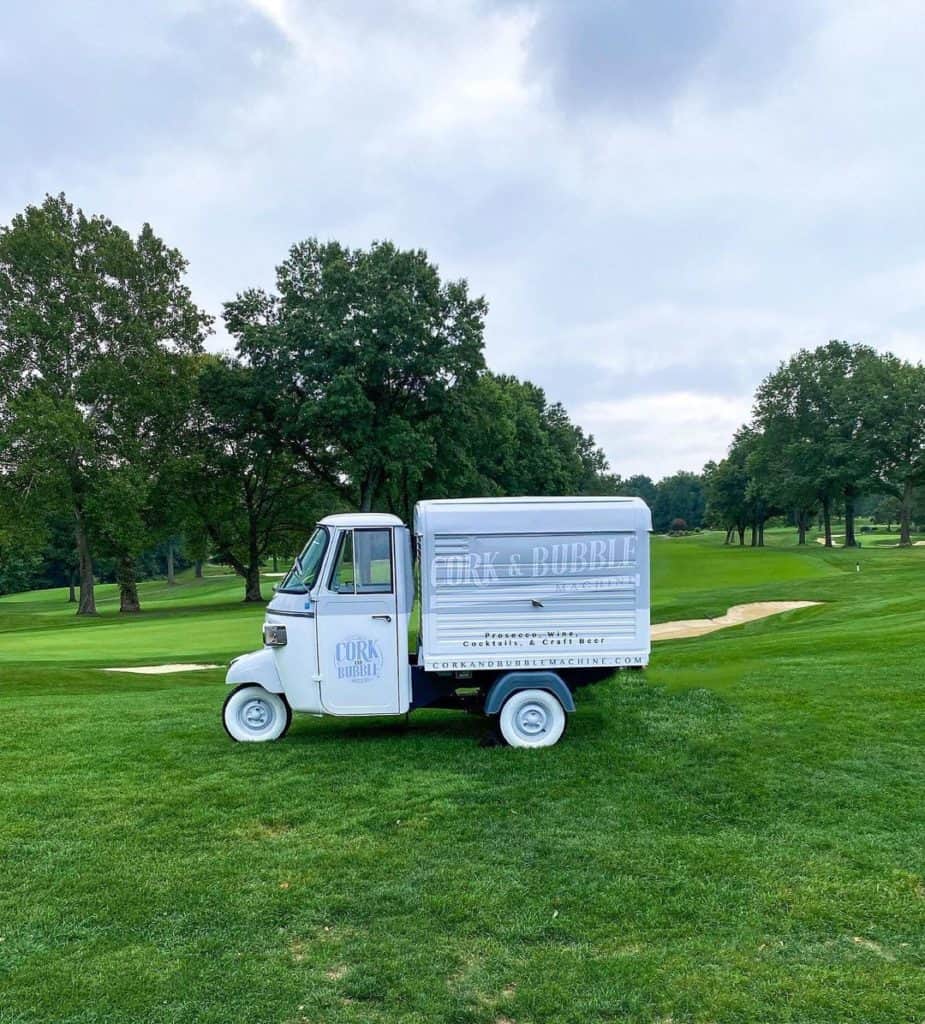 The Cork & Bubble Machine
Sister-owned business The Cork & Bubble Machine launched in 2020 in a restored and converted 1973 vintage Piaggio Ape (which runs off of an eco-friendly electric motor!). The mobile bar service has four taps on deck, and can pour everything from Prosecco, red wine, white wine and craft beer, and they offer handcrafted batch cocktails that can be poured from the tap. The Cork & Bubble Marchine
Know of any other mobile taps in Pittsburgh that we should include in the list? Let us know in the comments!
Read More