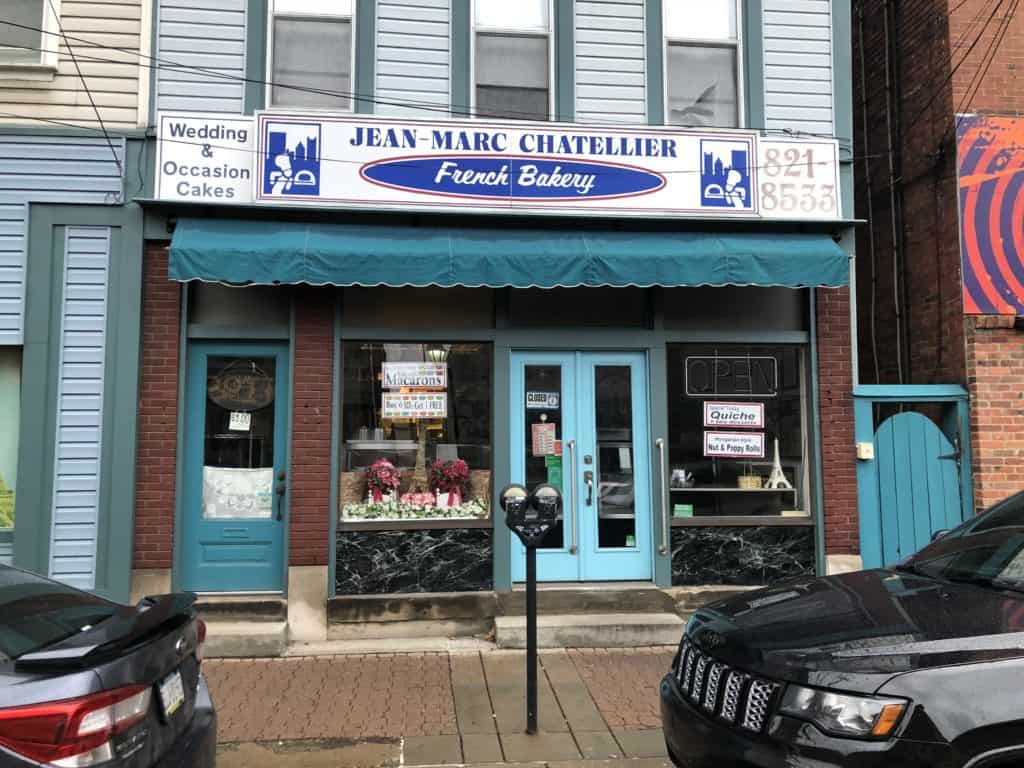 The quiet murmur of French radio greets my ears as I enter Jean-Marc Chatellier's French Bakery in Millvale. Jean-Marc himself ushers me in. I've been to the shop many times in the past decade, but I'd never seen it like this.
It's deserted.
The pastry cases are empty, the lights turned off. No one is gathering sweets behind the counter for customers. No patrons are waiting in the wings to place an order.
Still, the air is brimming with the sweet perfume of sugar and laminated pastry. It's the same smell that envelops North Avenue in Millvale, where Jean-Marc Chatellier's French Bakery is located.
"I can't smell it anymore," says Jean-Marc, when I mentioned it to him. He turns to his wife Sandy Chatellier, who is across the room, filling macarons with ganache. "Can you?"
She pauses from the task to look up and shake her head. It's Monday, and they're preparing for the week ahead.
Much like the shop's owners have acclimated to the scent of pastry, Millvale has acclimated to the presence this tiny French bakery that, when it opened in 1992, didn't quite make sense in the neighborhood.
"Everyone thought it should have been in Shadyside," explains Sandy.
Millvale can thank Sandy, a Shaler native, for the bakery's presence in town. Jean-Marc hails from Brittany, France, where he began his career apprenticing in pastry.
"My dad had a bakery, but he was only making bread. I thought it was going to be easier," says Jean-Marc, chuckling to himself.
The couple moved to Pittsburgh in the 1980s after meeting in California.
"When we first came to Pittsburgh, he was looking for a job and it was kinda depressing because there were no jobs for a pastry chef," explains Sandy. "Then we saw an ad in the paper. Wanted: French Pastry Chef. What are the odds of that?"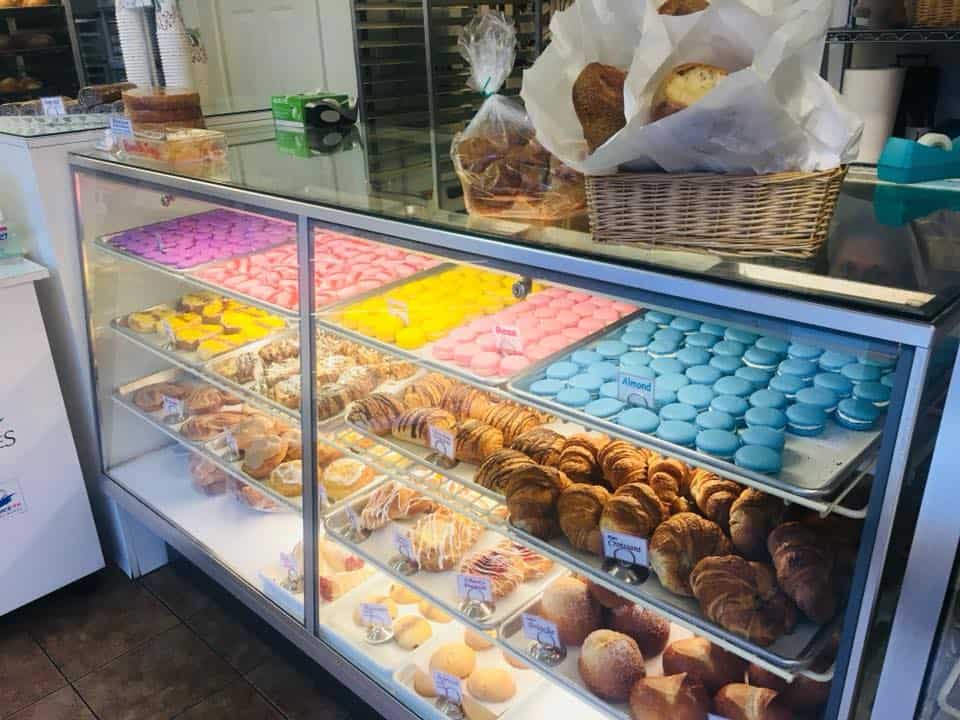 For years, Jean-Marc worked at Pittsburgh institutions of the day. Places like La Normande in Webster Hall, and the Waldorf Bakery in Squirrel Hill, that still recall fond memories from longtime Pittsburgh residents. On the side, a wholesale business began to grow.
"In the back of his head he kept thinking to open a bakery, but Mr. Reluctant was hesitant," laughs Sandy. "Behind his back, I asked a Millvale real estate guy to let me know if he ever sees anything that could be made into a bakery."
A year later, she got a call. A former butcher shop had opened up on North Avenue in Millvale.
"I thought, we can make this work."
Initially, the bakery had no storefront. It was an outpost for their ever-growing wholesale business. Conveniently, Millvale is located in the exact center of Allegheny County, making it perfectly poised for deliveries. But through the windows, the town could see what was happening inside.
"Little old ladies would knock on the window and ask, 'When are you opening?'" says Sandy.
But even with this curiosity, it was slow-going. Thinking in terms of Pittsburgh's food scene in 2020, it's easy to imagine a French bakery opening in Millvale. But at the time, Jean-Marc was offering something truly unique to the city.
"When we moved here, there weren't foodies. There wasn't even a Food Network, " says Sandy. "You weren't going to have people coming in asking for croissants."
So that's how the great French bakery of Millvale began selling frozen donuts to get customers through the door. Eventually, after vying for some write-ups in local papers, the popularity began to snowball. Once the city had a taste, they wanted more. And more. And more.
"You couldn't find it anywhere else," explains Jean-Marc.
Sandy explains that initially, she would have to put pictures or symbols on the labels to explain to customers what it tasted like. But over the years, the bakery's offerings – as well as the city's palette – evolved.
Today, the pastry cases hold a plethora treats. Geographically, they span from France to Pittsburgh and everywhere in between. In fact, many of the shop's "specialities" are decidedly un-French, like the Hungarian Nut Rolls, or the Key Lime Pie, which Jean-Marc learned to make while living in California.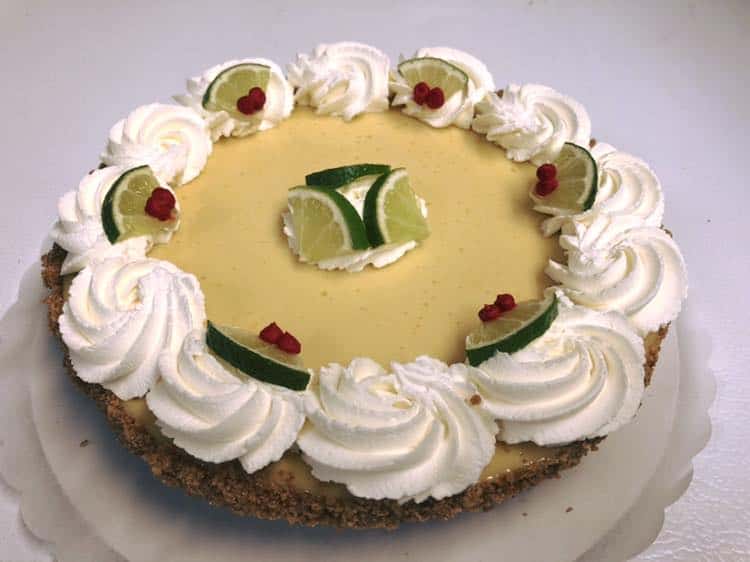 "Today, the hardest part is keeping up with the trends in France," says Jean-Marc.
For example, macarons have exploded in popularity in the past decade, and are now one of the bakery's top sellers. Looking ahead to Valentine's Day, the shop is focused on their famous chocolate truffles, which just returned to shelves after a brief absence.
"It's all about the chocolate," Jean-Marc explains. "I refuse to use the cheap chocolate."
There are a lot of customer favorites, and after nearly 30 years, there are a lot of memories for the shop, which has survived trends, like the Atkins Diet, and disasters, like Hurricane Ivan.
One customer favorite is the Breton Cake, a buttery, cookie-like cake that hails from Brittany, France, just like Jean-Marc. If you visit the bakery, there is usually a dish of Breton Cake samples on the counter – but be warned. If you try a bite, you may walk out of the bakery with an entire cake.
I personally began visiting the bakery in high school, when my French class hosted a "French Pastry Day." Let's just say the eclairs kept me in French lessons much longer than myself, or teacher, would deem logical. Sandy and Jean-Marc recall my high school classmates stopping in to pick up the pastry orders for class.
"The teacher would call us asking where they were, and I would say, 'I don't know, they left and hour ago!'" laughs Jean-Marc.
When I moved to Millvale years later, the bakery became my favorite neighbor. I even locked myself out my apartment on the coldest day of the year, running to get an almond croissant during a mid-day work break. It was worth it. Those almond croissants are the best in the city.
Another fond memory for the bakery was when it was featured by WQED and Rick Sebak in a docuseries on Millvale. Or the time Michelle Obama visited the Pamela's Diner across the street.
"They shut down the whole street," says Jean-Marc. "They only customer we had all day was the secret service."
For many years, wedding cakes were a huge portion of the shop's business. Jean-Marc would create extravagant designs, often covered in delicate sugarwork.
"The first wedding cake he ever did, he made blown sugar doves on a sugar heart," says Sandy. "I'd never seen anything like it."
That makes sense. For many years, that's what the Jean-Marc's did. It introduced Pittsburgh to things it had never seen before. But today, the 28-year-old bakery (and its confections) are as comfortable to the city as the smell of sugar to a baker.
And yet… it continues to enchant. Though, to be fair, that can probably be explained, too.
"Butter, butter, butter. Lots of butter. Tons of butter," says Jean-Marc.
Jean-Marc Chatellier's French Bakery (213 North Ave)
Want to be the first person to know about new restaurants in Pittsburgh?
Then sign up for our email list!
Looking for even more Good Food? Read these: