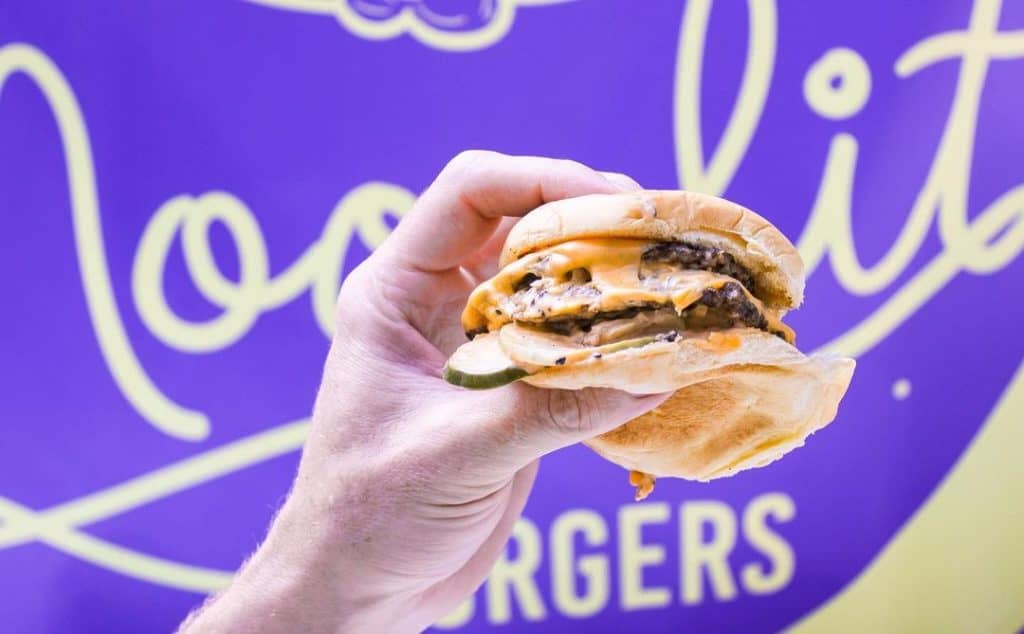 MoonLit Burgers, the super-popular pop-up that's been serving smash burgers all over Pittsburgh for the last year, is getting their very own brick-and-mortar.
Co-owners and business partners Mike McCoy and Derek Stevens say that they're excited to bring their talents to Dormont.
McCoy and Stevens first met more than a decade ago while working as part of the original opening team at Eleven, and have talked about joining forces in business for awhile. Last year, in the midst of the pandemic, the two found an opportunity, serving their smash burgers at various locations around the city, and regularly selling out of burgers and house-made chips.
"We've cooked a hell of a lot of burgers in the last year," McCoy says. "Our first pop-up, we sold 100 burgers, and the next one, we sold 300 burgers. At that point, we knew that we were onto something."
McCoy, who's originally from southern California, says that the idea for MoonLit Burgers came to him after visiting his home state, and seeing the smash burger trend grow out west, most notably with the California-based burger chain In-N-Out.
Smash burgers are double-patty burgers, made with meat that starts out in meatball form. The meatballs are put on a griddle, and smashed down with a special square spatula, and then seasoned with salt and pepper, and topped with sliced Vidalia onion. MoonLit Burgers puts their own spin on the burgers by adding homemade pickles, American cheese, and their own 'Moon Sauce.'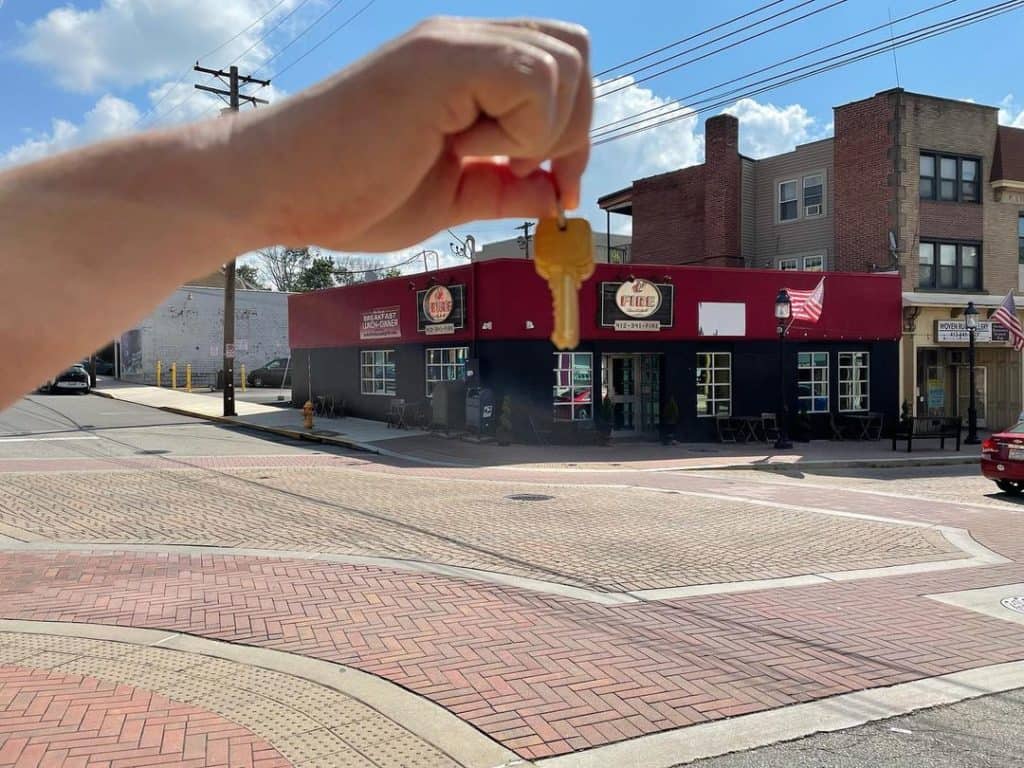 Since launching the business last year, McCoy and Stevens have been working out of other restaurant kitchens, including IO Deli in Mt. Lebanon. Throughout the year, the two have looked at permanent spaces around the city, finally settling on a restaurant space at 1426 Potomac Avenue, which formerly housed Fire Bar & Grill.
"It's right off of Potomac Avenue by the DorStop," Stevens says. "Going back to the first couple of popups [that we hosted] by Millie's [Homemade Ice Cream] in Shadyside, it was important for us to find a neighborhood that had some walkability to it. And it's such a cool street – Back Alley Brewing is scheduled to open soon, Arsenal Cider just opened a taproom a few months ago, and (comedy theater) Dad's Basement is coming soon, too."
And while the menu will center around their burgers, other options will also be added, including Loaded Fries, fried chicken sandwiches, chicken tenders, and a plant-based burger option, and they're planning to have some gluten-free items, too.
They'll also be installing some soft-serve ice cream machines, and are partnering with Millie's Homemade to produce soft-serve ice cream for shakes and cones.
The restaurant will include a full bar, so they'll be able to serve spiked shakes, along with four to six drafts on tap, plus canned beers, wines and specialty cocktails.
Because the space already had a functioning kitchen, construction will be minor, and mostly cosmetic. "We have a few things to reconfigure," Stevens says. "We have to build out the ordering counter, and make some changes to the kitchen equipment, but we're lucky that there's nothing major to change."
McCoy says that they hope to be officially open by early October, and plan to start with offering dinner five days a week, with lunch service added on Saturdays and Sundays. Eventually, they plan on being open for lunch and dinner seven days a week.
For the latest updates, follow MoonLit Burgers on Instagram.
MoonLit Burgers (1426 Potomac Avenue)
Read More