Looking for outdoor activities in Pittsburgh to do right now? You've come to the right place!
While it's still incredibly important that we all continue to be socially distant, (and wear our masks!), there it's also important we take breaks from our self-quarantine, and safely find ways to enjoy outdoor time.
From kayaking the Three Rivers to taking a farm tour hayride, we've put together a list of more than a dozen outdoor activities in Pittsburgh and the surrounding areas to enjoy while the weather is still nice.
Outdoor Activities in Pittsburgh
Apple & Sunflower Picking at Triple B Farms: Triple B Farms in Monongahela is currently open for apple picking and sunflower picking on Saturdays and Sundays, while the crops (and the weather) cooperate. Right now, 'Ginger Gold' apples are available for picking, but other varieties, like Gala, Honeycrisp, Fuji, Jonagold and Crimson Crisp will be available soon. Follow their social media for the latest updates. Triple B Farms (823 Berry Lane, Monongahela)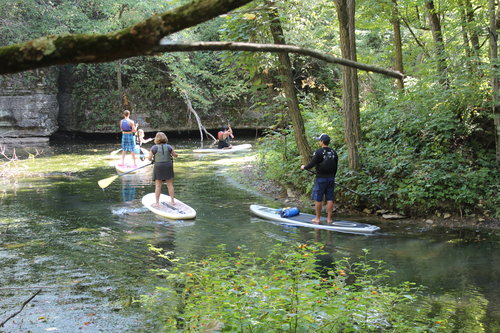 Standup Paddle Boarding: SurfSUP Adventures is "Pittsburgh's premier paddleboarding outfitter," offering guided tours as part of groups, or one-on-one excursions in Moraine State Park and Oakmont. Reach out to them at [email protected] or 724-989-7259 to set up a personalized lesson or adventure. SurfSUP Adventures
Take a Tiki Boat Cruise on the Allegheny: Cruisin' Tikis Pittsburgh has lots of availability for the rest of the season to take a relaxing Tiki Boat cruise on the Allegheny River. Tours start at $400, and up to six people can join the fun for two hours of on-the-river sightseeing. Cruisin' Tikis Pittsburgh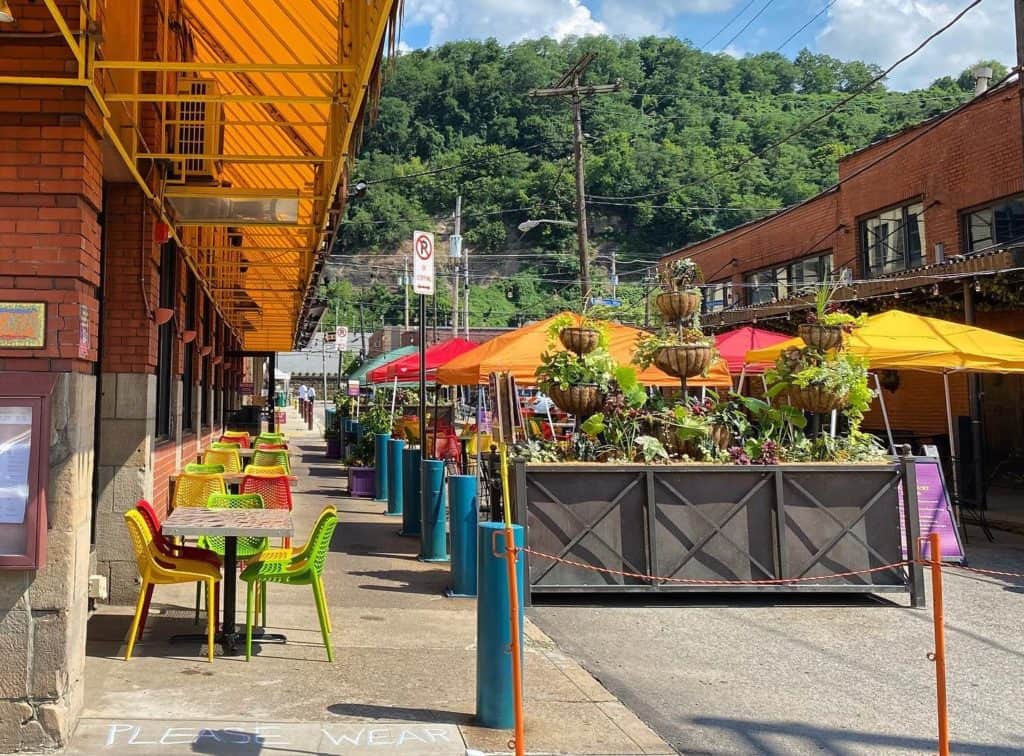 Enjoy Dinner with a View: From restaurants that offer rooftop seating to spots with gorgeous views, if you're willing to go to a restaurant right now, but only want to eat outside, you have lots (and lots) of options.
Explore Pittsburgh Through an Urban Scavenger Hunt: Want to explore the city in a really fun, unique way? Check out Experience Pittsburgh, which offers daily 'Urban Scavenger Hunts,' which cover multiple neighborhoods, a single neighborhood, wall art + murals, and (new!) 'Ripped from the Headlines,' spots. Experience Pittsburgh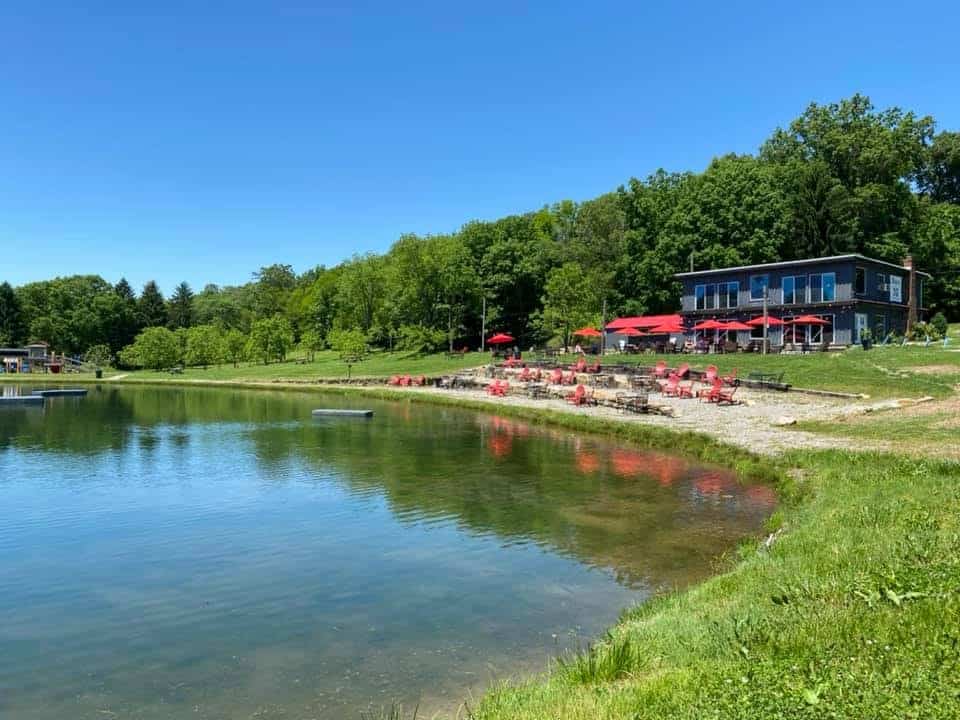 Enjoy Live Music – And a Glass of Wine: Not only are there a number of local wineries that are currently open for outdoor drinking, but many of them, including Nova Cellars in Pulaski and Red Fox Winery in Hickory also have live music on select nights.
Have a (Perfectly Curated) Picnic: Blanket & Board is a Pittsburgh-based business that is here to help you create a one-of-a-kind picnic experience. Tierra Thorne and Colleen Peddycord launched the company earlier this year, and provide everything you need for gorgeous afternoon, evening and brunch picnics in various parks around they city, including place settings, cups, candles, pillows, fresh flowers, and a charcuterie board. Blanket & Board
Take a Hayride at Simmons Farm: In an effort to make this Fall seem somewhat similar to past seasons, Simmons Farm is opening their Fall activities calendar on September 19. Hayrides, pumpkin corn hole, a corn maze, and apple picking are all on the agenda. (Also, flower picking is open now – just check their social media for updates!). Simmons Farm (170 Simmons Road, McMurray)
Get Fit with Yoga in the Square: Free yoga is back in Market Square! From now through the end of September, enjoy a free yoga class on every Sunday and Wednesday. Registration is required to ensure proper social distancing, and classes are limited to 50 people. There are also lots of other outdoor fitness classes happening in the 'Burgh, including an outdoor Sunday yoga class at Voodoo Brewery and outdoor goat yoga at South Side Park on Saturday, September 19. Check Eventbrite, or your favorite local studio for more options.
Have Dinner on the Farm at SanaView: SanaView Farms in Champion is hosting an outdoor farm dinner on Monday, September 7, complete with a multi-course menu filled with farm-fresh ingredients, live music, and lots of wine. Seats are $85 per person, and spots are now available.
Take a Kayak for a Spin: Kayak Pittsburgh operates in North Park and Aspinwall, and is currently open for kayaking – with a reservation. Hourly rates start at $16 for kayak rentals. Kayak Pittsburgh
Bike Rail 66 Country Trail: Take a trip up north (and bring your bikes!) to Rail 66 Country Trail, the rustic trail paralleling Route 66 that begins near the Clarion Junction. Added bonus: You can stop by the lovely Lost In The Wilds Brewing on the weekends for a pint, or a beer to go.
What are you favorite outdoor activities in Pittsburgh? Let us know what we missed by sharing in the comments!