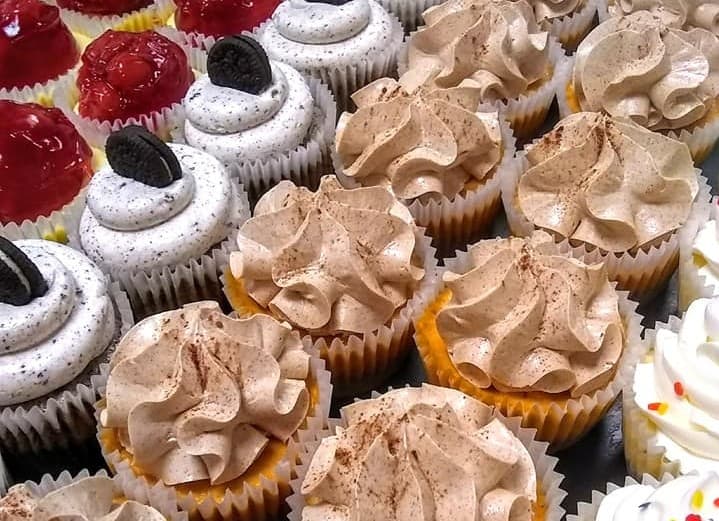 Find yourself stress-eating baked goods lately? Us, too. Replenish your stock at home with these treats from these Pittsburgh bakeries open for business for takeout, curbside pickup, and (in some cases) delivery.
BreadWorks Bakery: BreadWorks Bakery is open for curbside pickup, offering a bakery bread list that includes baguettes, ciabatta, rustic raisin bread, and many other options. To place an order, call 412-231-7555 or order online with the time you will be picking up.
Brother Tom's Bakery: Brother Tom's Bakery in Sharpsburg is open for pickup only right now, daily from 8:00 a.m. to 3:00 p.m. Pick up fresh bread, pies, cookies, cakes, and assorted pastries and sweets. Call 412-781-2253 to order. (808 Main Street)
Butterwood Bake Consortium: You can order slices of regular cake, vegan cake, chocolate tea cakes, Blondies, Brownies, gingerbread, olive oil cakes, lavender almond olive oil bread, sweet potato pie and whole custom cakes (vegan cakes available) from Lawrenceville's Butterwood Bake Consortium. They're currently open Wednesdays through Sundays from noon to 6:00 p.m. for take out, and they're also offering delivery. Order online.
Cheesecake Caffe: Downtown Irwin's Cheesecake Caffe is open for takeout or curbside delivery. Call 724-863-3111 to find out the daily cheesecake specials, and to make a special order.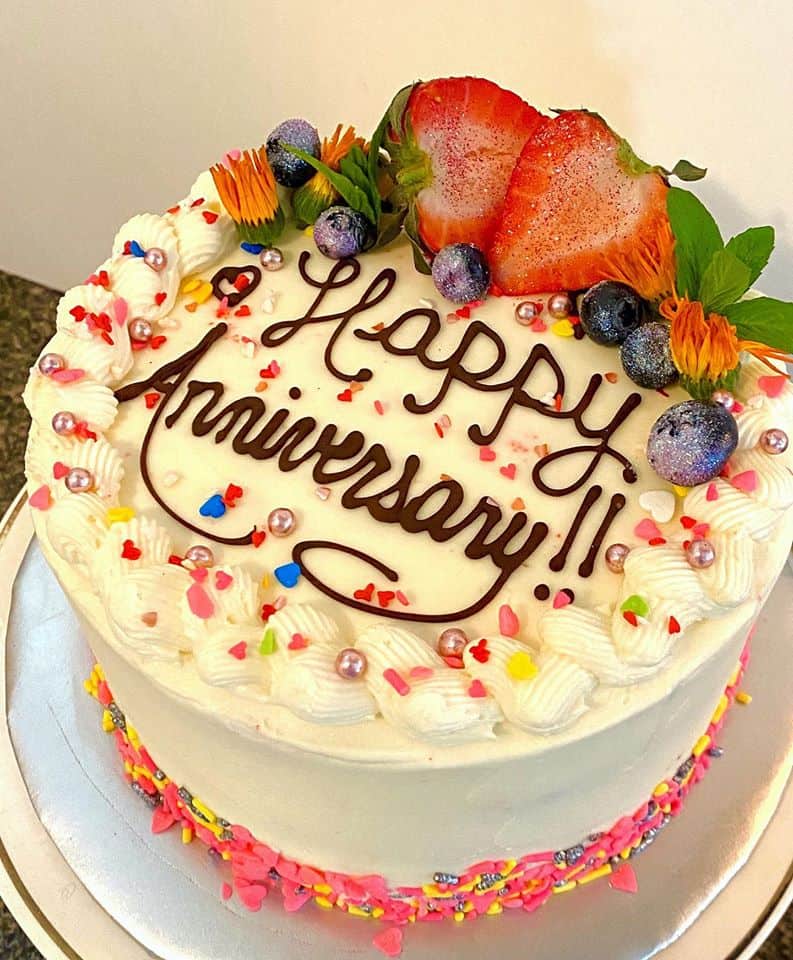 ConfectionsPGH: Pastry superstar Casey Renee launched her own pastry business, ConfectionsPGH, last year, offering custom cakes for purchase through her website. Orders are currently open for pickup in Swissvale and delivery, and seasonal cake flavors include Rhubarb Red Velvet, Chocolate Tuxedo Cake, and German Chocolate Cake, along with standard flavors, too.
Five Points Artisan Bakeshop: Five Points Artisan Bakeshop in Squirrel Hill is open for regular business hours for to-go orders. Pre-ordering is not required, but they offer it over the phone (412-521-2253) or through email. They also offer curbside pick-up. Menu items include croissants, breads, cinnamon buns, and cookies. (6524 Wilkins Avenue)
Gaby et Jules: Gaby et Jules is open in Squirrel Hill for in-store and curbside pickup from 9:30 a.m. to 4:30 p.m., and they also offer free local delivery for purchases of $50 or more within a 15-minute driving radius of the shop. The French bakery sells macarons, pastries, bread and confections, and nationwide shipping of their macarons, cannelés and caramels is also available. The East Liberty location will re-open on May 1. Order online, or by calling 412-682-1966.
Grandview Bakery: Mt. Washington's Grandview Bakery is open for business from 7:30 a.m. to 7:00 p.m. Tuesday through Saturday, and 8:30 a.m. to 3:00 p.m. on Sundays. They have all kinds of baked goods, including cupcakes, whoopie pies, Buckeyes and pies. (225 Shiloh Street)
Jean-Marc Chatellier's French Bakery: One of our favorite bakeries, Jean-March Chatellier in Millvale, is open for advanced orders for curbside pick up on Tuesdays through Sundays from 10:00 a.m. to 1:00 p.m. Available items include cakes, Key Lime pie, chocolate-dipped coconut macaroons, French macarons, nut rolls and Breton Shortbread. During the weekend, you can also pick up croissants, apple strudel, cookies, bread and Quiche Lorraine. Call 412-821-8533 to place your order. (213 North Avenue)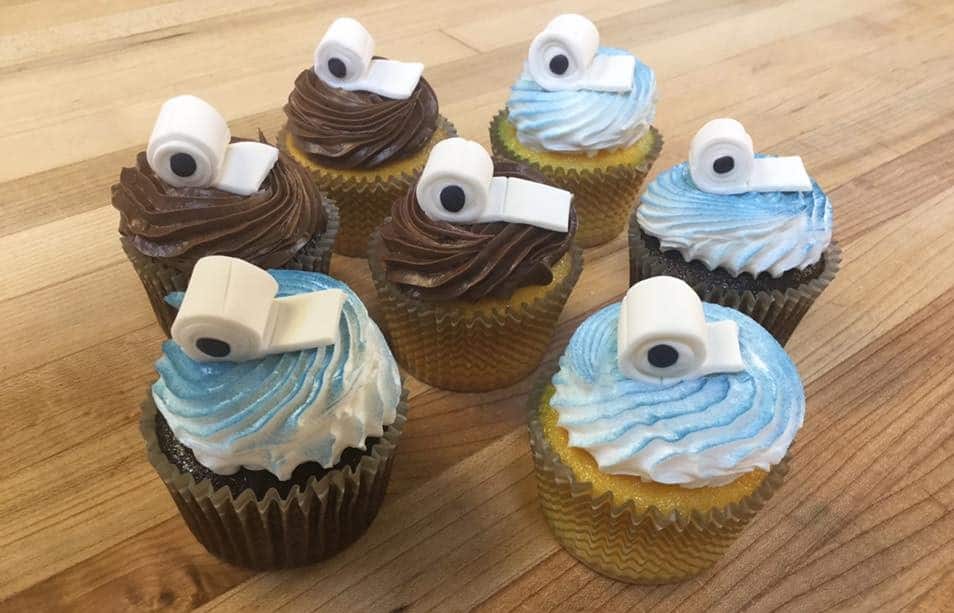 Kretchmar's Bakery: Family-run Kretchmar's Bakery in Beaver is currently open with special hours on Tuesdays through Saturdays from 7:00 a.m. to 5:00 p.m. Walk-in for cookies, cupcakes, pies, pastries and doughnuts. They're also taking orders for custom cakes. (664 Third Street, Beaver)
La Gourmandine: The La Gourmandine locations in Mt. Lebanon, Lawrenceville and Hazelwood are open with limited hours of operation. They're offering their full menu of pastries, bread, Danishes, tartes and cakes, and are offering delivery through DoorDash and Grub Hub.
Le Cupcake Shoppe: Le Cupcake Shoppe is doing curbside pickup at their Brookline location, with a full menu of full-sized and mini cupcakes, cake, gluten-free treats and more. Call 412-254-4295 to order.
Macaron Bar: If you're looking for fresh-made macarons, the Macaron Bar in East Liberty is open for pickup, delivery, and they also offer free nationwide shipping. While customers are allowed inside the shop (they're requesting no more than two people at a time, standing six feet apart, and wearing a mask if possible), curbside pickup is preferred. For more information, give them a call at 412-501-3822. (6101 Penn Avenue)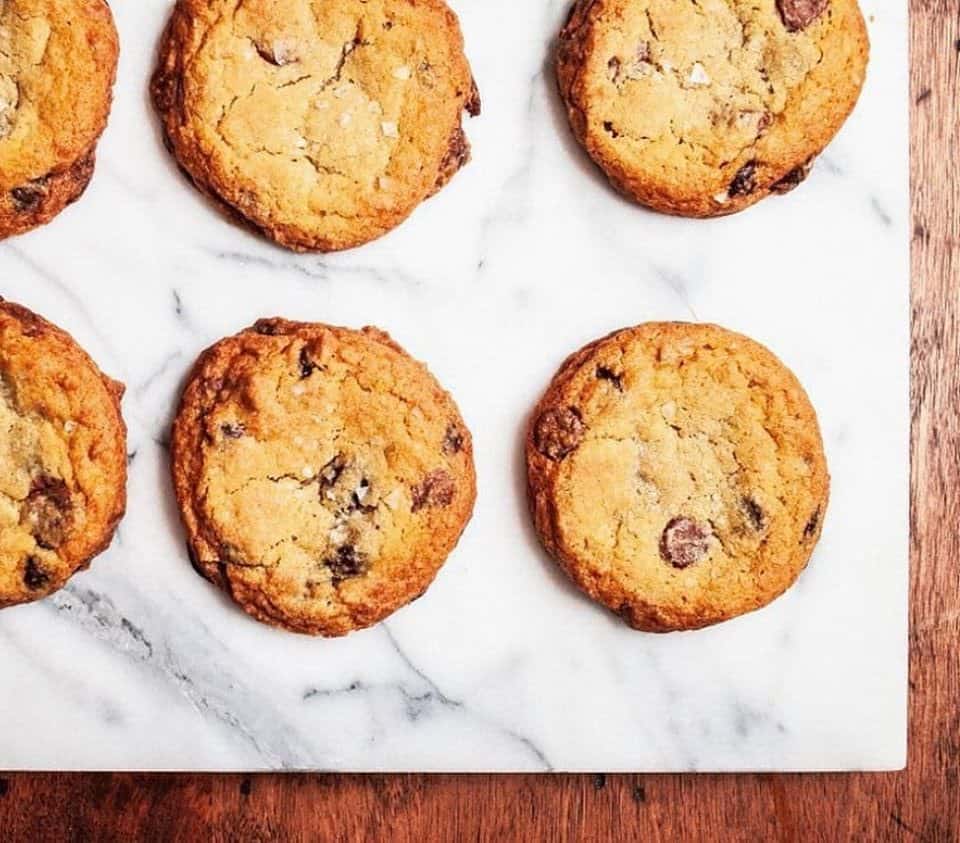 Madeleine Bakery & Bistro: Follow Madeleine Bakery & Bistro on Instagram for updates on their daily ordering period, and information about what they're offering each day, from bouchons and sourdough bread to chocolate chip cookies and macarons. Place order in by calling the shop at (412) 371-1010 or email at [email protected]. (609 S. Trenton Avenue)
Nancy B's Bakery: You can still get your hands on Nancy B's famous chocolate chip cookies (along with her peanut butter blossoms, sugar cookies, iced cookies and more. The shop is open Monday through Friday from 9:00 a.m to 4:00 p.m. for in-store pickup. Call 412-462-6222 to order.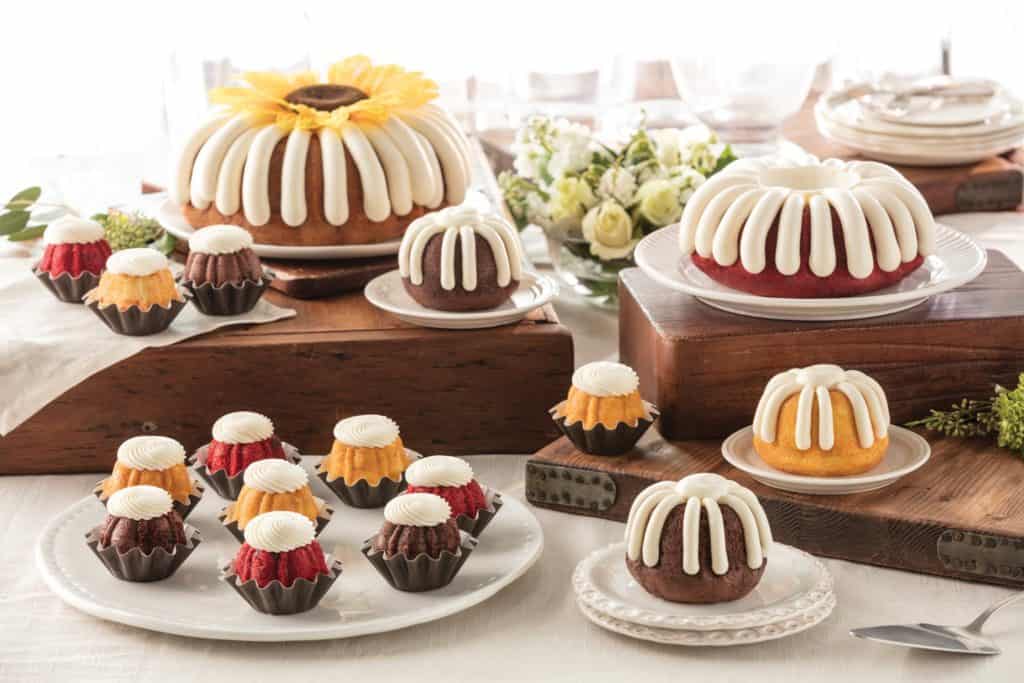 Nothing Bundt Cakes: Nothing Bundt Cakes in Upper St. Clair is offering curbside pickup and delivery on their Bundt cakes and mini bundt-inis. Call 412-283-4199 to order.
Oakmont Bakery: Oakmont Bakery is still churning out cakes, cookies, pies, tarts, breads and more at their Oakmont location. The shop is open for in-store purchases, but with social distancing restrictions. They are also offering local delivery and pickup orders. (One Sweet Street, Oakmont)
Patti's Pasticceria: White Oak bakery Patti's Pasticceria is open for limited hours on Wednesday through Friday from 10:00 a.m. to 4:00 p.m. and Saturday from 10:00 a.m. to 3:00 p.m., serving a special menu of scones, log cakes, cookies, rolls, brownies, cheesecake, and cookie and cannoli kits. They also have daily bread and soup specials. Call 412-896-6246 to order.
Pink Box Bakery: Taiwanese bakeshop Pink Box Bakery is offering free delivery on orders of $15 or more within a 2.5-mile radius of their Squirrel Hill location. Orders can be made two days ahead of time online, or by calling 412-422-2138 for same day pickup and delivery. The menu includes delicacies like Pineapple Milk Cream Buns, Red Bean Buns, Taro Almond Buns, Coconut Raisin Buns, Custard Buns, cake slices, moon cakes, egg custards and more.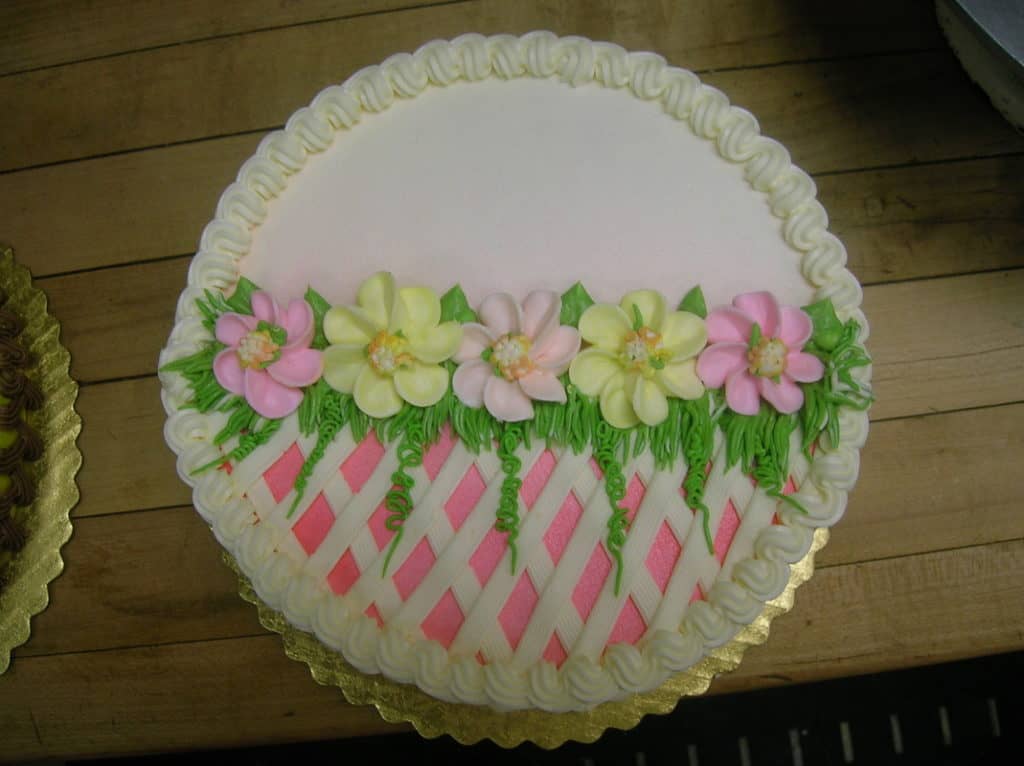 Potomac Bakery: While both Potomac Bakery locations are currently closed, they are offering a selection of treats available to pick up during Mother's Day weekend (May 9 and May 10) at their Potomac Avenue shop in Dormont, or for delivery. Pre-order is required by calling 412-531-5066 and they're offering a limited menu, including cream bread, sandwich buns, dinner rolls, coffee cake, brownies, cheesecake, carrot cake, Red Velvet cake, Almond Tortes and more. (1419 Potomac Avenue)
Prohibition Pastries: Boozy bakeshop Prohibition Pastries is taking pre-orders (with 24 hours notice) and offering pickup on items like scones, muffins, coffee cake, mini bundt cakes, brownies, sticky buns and Victoria sandwiches. Check their daily flavor list for what's available. Orders can be placed on their website.
Signature Desserts: Signature Desserts in Castle Shannon is open with modified hours Monday through Saturday from 9:00 a.m. to 5:00 p.m. Call ahead at 412-882-9960 with orders for cakes, cupcakes, pies, tarts, cheesecakes, pastries and more. They also offer curbside pickup.
Stoeckleins Bakery: This Penn Hills bakeshop is open from 7:00 a.m. to 2:00 p.m. for in-store purchases and curbside pickup. They have cookies, cakes, doughnuts (including Crullers), pies and more. Call 412-798-6545 to order.
Do you know of any other Pittsburgh bakeries open for takeout or delivery? Let us know in the comments!