It's been a big year for restaurant openings in Pittsburgh, with buzzy new spots like Ritual House and Christian James opening their doors downtown, East Liberty getting a much-needed vegan eatery in Sia's Garden Grown (along with Duo's Taqueria, a surprisingly-delicious Mexican spot run by tech company Duolingo), and a second location for the Speckled Egg in the Southside Works.
And restaurant owners and chefs aren't planning to slow down this fall, with some of Pittsburgh's biggest culinary names planning to open their own brick-and-mortars by the end of the year. From a bakery cooperative in Garfield to a cozy Shadyside restaurant from two of the city's top chefs, there are plenty of upcoming openings to keep on your radar.
Lilith
Shadyside
When Lilith opens later this month in Shadyside, it will mark the beginning of a new, female-driven dining era in Pittsburgh.
Jamilka Borges and Dianne DeStefano have been staples in restaurants around Pittsburgh for more than a decade, first meeting in the kitchen at Bar Marco in 2014, then working together again at the Independent Hospitality Group, with separate stints in places like Legume, Sally Ann's, and Farmer x Baker in between.
Earlier this year, the pair announced plans to open Lilith, their first independent venture – and one of the city's only restaurants owned and operated by female chefs – in the former Café Zhino space on Spahr Street.
"The space is really intimate, it's only about 36 seats," says Borges. "When we found out that Café Zhino was closing, there was kind of no question for us. We kind of got blinders on and became so devoted to the idea that this would be our space. Toni Pais is an institution in Pittsburgh, and to be able to take over his space… we're very grateful."
The menu at Lilith will be heavily inspired by their Sicilian and Puerto Rican heritage, with a nod to the seasons.
"Food-wise, we're doing the same farm-to-table style dishes that we've cooked for the last 15 years or so, like a lot of coastal cuisine, seafood, fresh from-scratch pastas, and vegetable-forward dishes," says Borges.
DeStefano, one of Pittsburgh's most well-respected pastry chefs, will be taking charge of the restaurant's daily fresh bread service, along with Lilith's elevated seasonal dessert menu.
"I'll have a heavy hand in the brunch menu, too, and will be offering all kinds of breakfast pastries," she says. "Normally in pastry, I'm up against limited resources and I have to get really creative as a pastry chef. But now, I can create a dessert menu where – hopefully – it's something that people come here for."
Lilith will have a soft opening week starting Wednesday, October 25, and will announce when reservations are open on Instagram.
In the weeks before the opening, Borges and DeStefano say they're finalizing all of the details of restaurant, from choosing the water glasses to making final staff hires, and are excited about having their finally having their own space.
"We really wanted to create a space that takes you back to what a great restaurant is – somewhere to share something with friends and family, and loved ones," Borges says. "In our mind, we want it to be the ultimate neighborhood restaurant," says DeStefano. "We love our space, we love our neighborhood, and we can't wait to get started."
Lilith will be open Wednesdays and Thursdays from 5:00 p.m. to 9:00 p.m., Fridays and Saturdays from 5:00 p.m. to 10:00 p.m., and Sundays from 10:00 a.m. to 3:00 p.m. for brunch.
Expected opening: October 25, 2023
Something to look forward to: Dishes like Charred Octopus with sunchoke puree and heirloom beans, Duck Confit with orange-aleppo and kohlralbi-buttermilk soup, and Raspberry and Chocolate Semifreddo with strawberry paper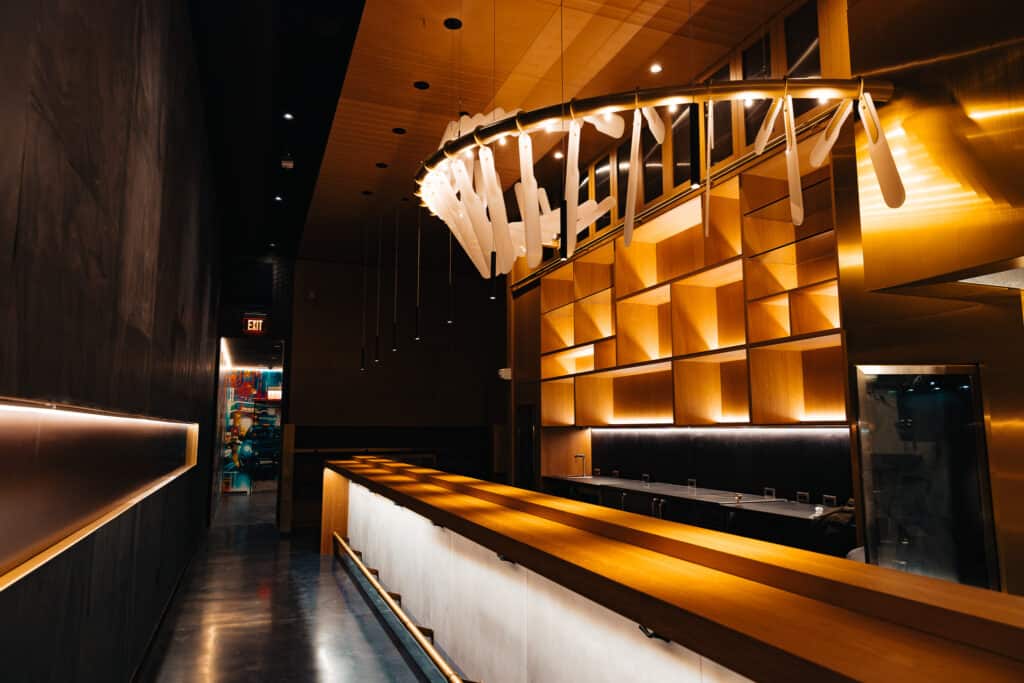 Golden Gai
Bakery Square
Prolific restauranteur Richard DeShantz has announced plans to open Golden Gai, a Japanese Izakaya, in Bakery Square.
"We're really focusing on innovation in the Pittsburgh culinary scene," says Devon Colebank, the marketing director for Richard DeShantz Restaurant Group. "Richard is setting a bar for himself that he wants to reach, and this is probably going to be the most modern of his restaurants."
The restaurant, which has been in the works for more than a year, will be located in a tiny space across from DeShantz's täkō tôrtä, at 116 Bakery Square Boulevard, and will feature Japanese bar food, sushi, and an extensive bar program.
"It's an Izakaya, so we'll have the hand rolls that are meticulously prepared, but we wanted it to be a little more of a casual place, while still being drink forward and food forward," says Colebank. "The food will be a little more street-themed bar food, and it will be very drink-friendly."
Golden Gai is currently hiring, and has staffing positions – both in the front-of-the-house and back-of-the-house open.
Expected opening: Some elements are still up in the air, but Golden Gai could open as early as November or December 2023.
Something to look forward to: Whiskey and sake tastings, and a chef's table for larger groups.
Alta Via
Market Square
Alta Via made a splash when it first opened in O'Hara Township in 2019, and now, big Burrito's modern Italian restaurant is coming downtown, with the opening of its new Market Square location.
"We've expanded the menu a little bit for this location," says big Burrito's Bill Fuller. "We're going to be offering some more entrée dishes, so it will be a bigger menu, but there will be a lot of the same elements as the original location."
Construction on the space, which is located at Two PPG Place, is almost done, and Fuller says that the finishing touches to the dining room are being made, and they're expecting to open later this month. The biggest challenge, he says, is staffing up.
"Our hardest part is, as always, hiring people," he says. "We're holding open interviews every day, for all positions."
Alta Via's Market Square location will seat about 160 inside, including in the bar area, and will also have an outdoor patio area, with about 80 seats (including about half that will be all-weather). Fuller says that the lower level of the restaurant will feature an 80-person event space, perfect for mid-sized events, like rehearsal dinners and bridal showers.
"We'll have that open on our biggest days, too, like Easter, Mother's Day, Valentine's Day and New Year's Eve," he says. "It's so nice down there, and such a good place for a celebration."
Alta Via plans to be open seven days a week for lunch and dinner, and brunch on Sundays.
Expected opening: October 2023
Something to look forward to: Some of the best fresh-made pasta options in the city, courtesy of executive chef (and big Burrito alum) Dustin Gardner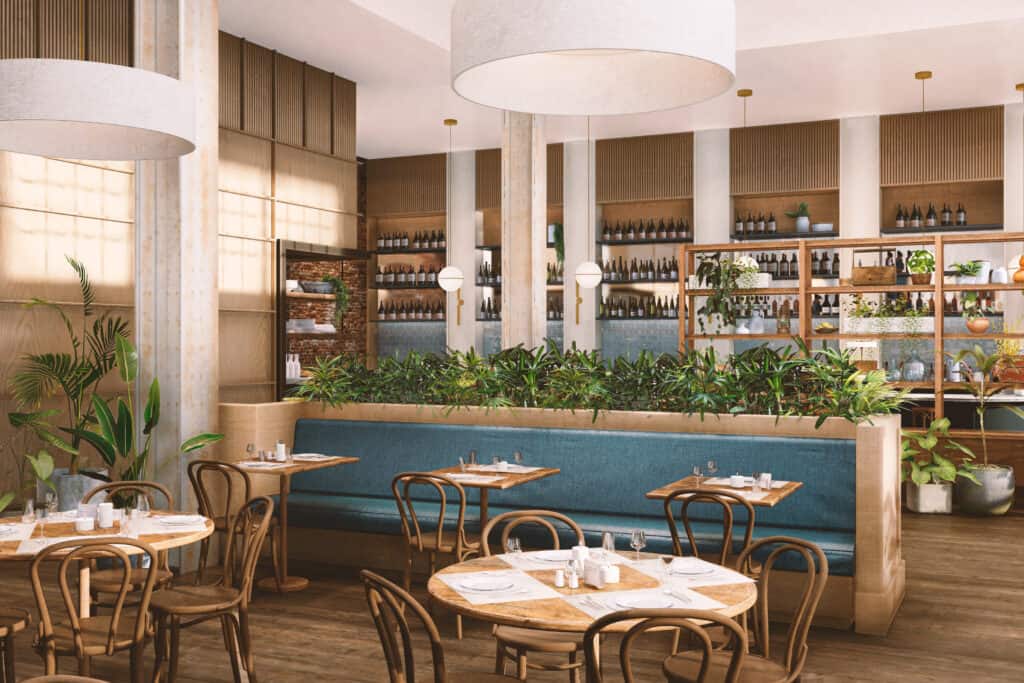 Balvanera
Strip District
Argentinian restaurant Balvanera is almost ready to open its doors. Owners Fernando Navas and Meredith Boyle first announced plans to open a Pittsburgh location of the New York City-based restaurant more than a year ago, promising a well-designed space on Smallman Street in the Strip District.
When the restaurant opens later this fall, the 4,400-square-foot restaurant will be divided into three main areas, including a bar area (which will be open for service daily, and for small parties and events), a private dining room called The Vinyl Room, and a main dining room, with seating for 60.
On the menu, expect to find traditional Argentinean dishes, including house-made sausages, empanadas, and a selection of family-style plates.
Expected opening: Balvanera officially opens on Thursday, October 26. Walk-ins are welcome for dinner Tuesday through Saturday, October 26 through November 7, and reservations will be available on Resy starting November 8.
Something to look forward to: Balvanera's Argentinean Feast, a specially-priced meal for two, featuring empanadas, provoleta, and tabla de carnes.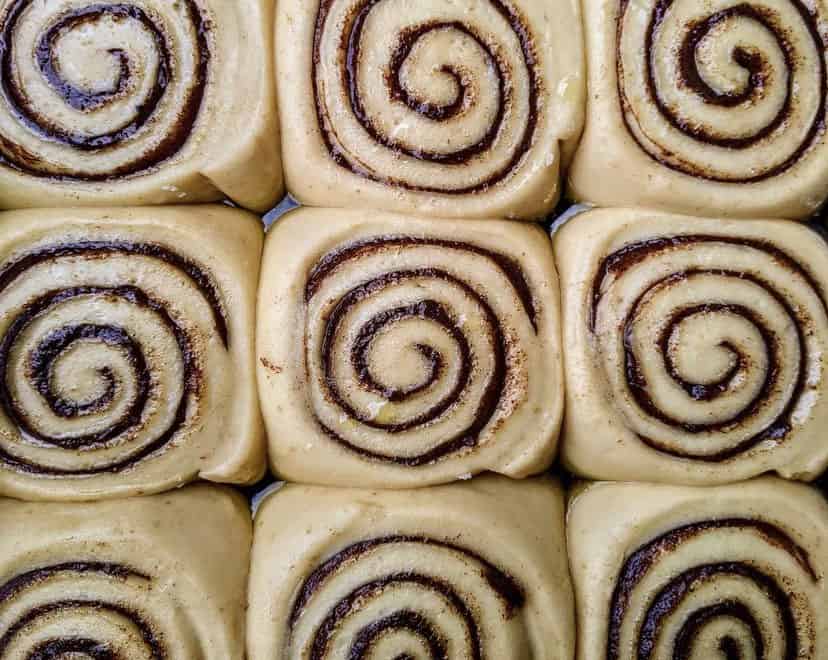 Third Space Bakery
Garfield
Chloe Newman, Erika Bruce, and Beth Taylor are bringing something new to Garfield, in the form of a bakery cooperative. Third Space Bakery (taking over the former Spork Pit location on Penn Avenue) will not only offer organic, house-made baked goods, but will also hold baking and cooking classes, workshops, and special events.
"We'll have a bakery storefront with some indoor seating, and outdoor seating, too, when it's nice out," says Newman. "Classes and events will take place in the after hours into the evenings, and we're aiming to do those a few days a week."
Newman, Bruce and Taylor connected through Pittsburgh's baking community, and each will bring their own unique experience to Third Space. Newman, the owner and operator of Crust Worthy, has been serving up organic (and swoonworthy!) sourdough breads and pastries at the Bloomfield Farmers Market since 2019, Bruce runs the online baking business Le Beau Gâteau, and Taylor has worked as a food tour guide, kitchen instructor, and food writer.
The trio says they're hopeful that Third Space Bakery will open before the end of the year, just in time for the holiday season.
The menu will feature rustic-style pastries, sourdough breads and cakes, both made to order and by the slice, and they're currently developing a lunch menu, with savory grab-and-go items, along with coffee , tea, and cold drinks.
Expected opening: December 2023
Something to look forward to: After-hours events at the space, including 'Cook the Book' cookbook classes, cooking with beer classes, and guest chef pop-up dinners.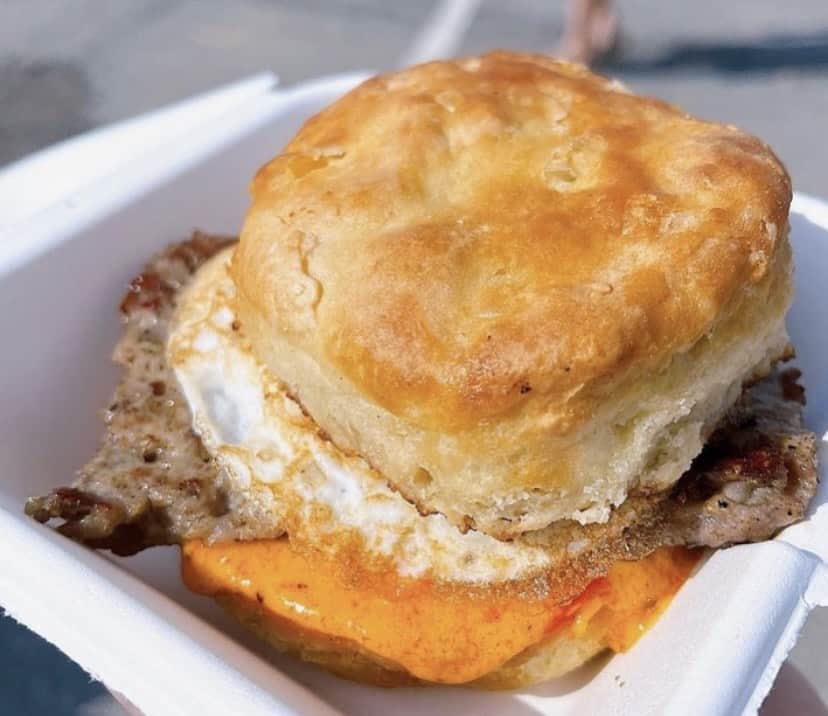 Wise County Biscuits
North Side
Biscuit fans in Pittsburgh are in for a big treat. Wise County Biscuits, makers of some of the very best biscuits (and sandwiches!) in town, are opening their own brick-and-mortar on the North Side – and it's coming very soon.
Wise County Café is expected to open later this Fall (they're aiming to be open by the end of the month), and will feature an expanded menu of breakfast and lunch classics. Look for favorites like biscuit sandwiches (like Sallie's Snack, with pimento cheese, fried egg, and chow chow, and Green Eggs & Ham, with ham, braised greens, egg and hot sauce), sausage gravy, Hummingbird Scones, and more.
Follow them on Instagram for the latest updates.
Expected opening: Fall 2023
Something to look forward to: Being able to get their biscuit sandwiches without waiting for the weekend…. and their Fluffernutter dessert biscuits, topped with peanut butter and maple marshmallow fluff.
Poulet Bleu
Lawrenceville
Poulet Bleu has been one of our favorite restaurants since it opened in 2018, so when news came out that a burst pipe wreaked havoc on the space late last year, we were (like a lot of people), totally devastated.
Construction and significant renovations have been ongoing since then, and the French-inspired Lawrenceville restaurant is on track to reopen next spring.
"Due to lead-times on equipment and unforeseen challenges we may face as we move forward, we do not have a specific date as of yet," says Casey Henderlong, the director of events and public relations for the Richard DeShantz Restaurant Group.
Marketing director Devon Colebank says that while the new space will have a refreshed look, the team is making it a point to honor what everyone loved about the restaurant when it reopens in 2024.
Expected opening: Spring 2024
Something to look forward to: Enjoying some of our favorite dishes again, including the lobster spaghetti, French onion soup, and chocolate soufflé.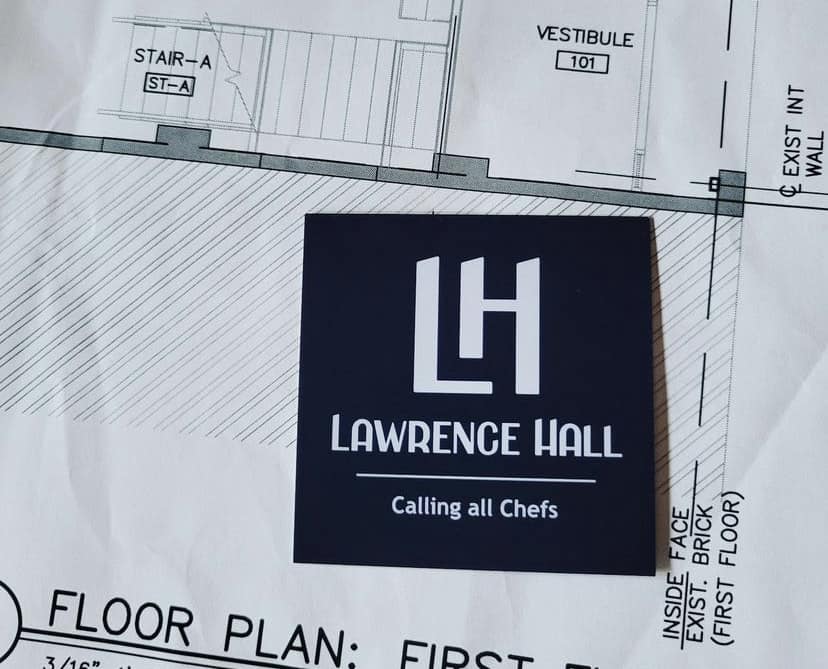 Lawrence Hall
Lawrenceville
Lawrence Hall, the Central Lawrenceville food hall located in a 6,000-square foot repurposed warehouse, is (finally!) on track to open its doors, more than three years after first announcing plans for the space.
Mired in legal difficulties related to parking spaces (Pittsburgh City Paper has a solid run-down on the challenges), owners Brett and Phoebe Minarik, and Adam Harvey, say that the space is currently under construction, and is expected to open early next year, in January or February.
The 170-seat food hall will feature five restaurant concepts and an ice cream shop, all centered around Dear James, a communal bar.
Applications for vendors and restaurant concepts are open, and more updates can be found on social media.
Expected opening: Early 2024
Something to look forward to: A great new spot in Lawrenceville for big groups
Fet Fisk
Bloomfield
Fet Fisk has been making a splash on Pittsburgh's dining scene since first launching its Scandinavian-inspired pop-ups in 2019, and now, chef and owner Niklas Forsberg (along with business partners Kate Romane and Greg Austin) will be opening their own brick-and-mortar location in Bloomfield.
Construction is currently underway at the former Lombardozzi space on Liberty Avenue, and Forsberg says that Fet Fisk is projected to open by the end of the year, "hopefully sooner."
Expected opening: December 2023
Something to look forward to: Dishes that showcase Forsberg's commitment to local foods and sustainably-produced products, including his smoke trout nicoise salad, farmer's cheese dumplings, and fresh oysters.
Trace Brewing
Uptown
Earlier this summer, Trace Brewing announced plans to open a second taproom in Pittsburgh, this time in the city's Uptown neighborhood.
Trace Echo, as the space will be called, will feature "a cozy bar, a handful of indoor tables, an da large, three-season outdoor space."
Aadam Soorma, head of marketing and guest experience for Trace, says that while there is currently no concrete opening date set, construction is underway onsite, and things are starting to take shape.
"Right now, all the electric upgrades and bar infrastructure build outs are happening, and there's still (at least) two to three months of work ahead of us," he says.
Soorma says that optimistically, he hopes they'll be open by the end of 2023, but early 2024 is a possibility, too. Follow Trace Brewing on Instagram for the latest updates.
Expected opening: End of 2023 or early 2024
Something to look forward to: Easy access to protected bike lands, a full espresso bar, and a food menu from a soon-to-be-announced food partner.
Jak's Bakery
Bloomfield
Native Bulgarian Zhelyazko "Jak" Latinov has been selling his Bulgarian breads and baked goods at pop-ups and farmers markets around the city for the last few years, and now, construction is underway at his own permanent location.
Jak's Bakery is slated to open later this year at 4310 Main Street, and will serve popular favorites like banitsa (Bulgarian cheese pie), kifla (a traditional yeast roll), and baklava cake, along with other breads and pastries.
Latinov says that he and his team are currently in the final stages of renovating the bakery, and are waiting on some final details and inspections to make an opening date announcement. In the meantime, follow their Instagram page for updates on where they'll be throughout the week, including at the Sewickley Farmers Market on Saturdays, and the Squirrel Hill Farmers Market on Sundays.
Expected opening: Fall 2023
Something to look forward to: The few times a year that Latinov bakes Kozunak, a traditional braided Easter bread.
Know of any other Pittsburgh restaurant or bar openings coming up? Let us know in the comments!