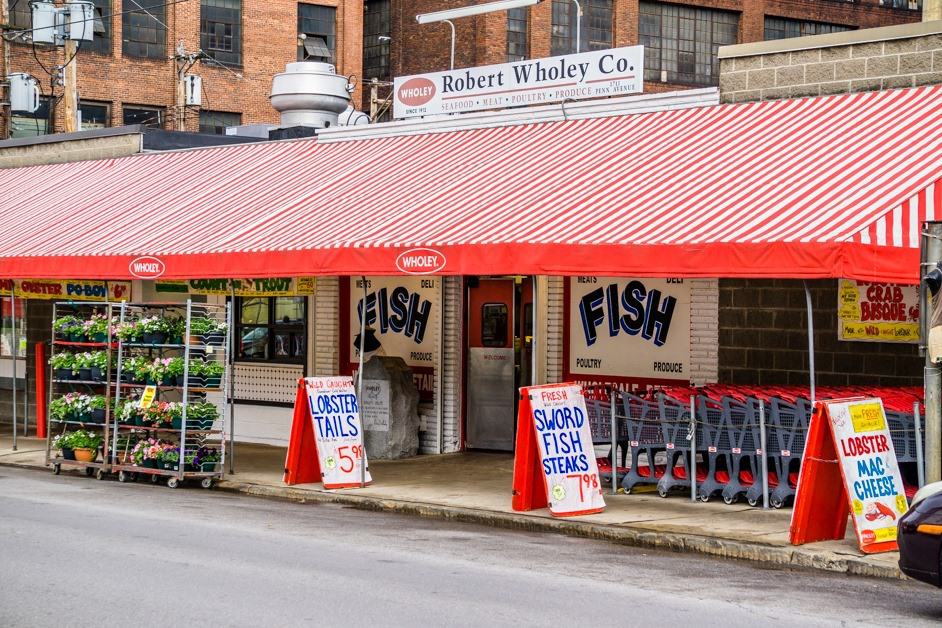 Ready for a Pittsburgh history lesson? This month marks the 108th anniversary of the city's beloved Wholey's Fish Market. The beloved market was originally founded as the Robert Wholey Company by Robert L. Wholey in 1912 in McKees Rocks, and sold live poultry, meats, sausages and coffees.
Wholey's shared their company history with us:
Robert L.'s son, Robert C. worked with his father selling the various products and handling live poultry. Showing the entrepreneurial spirit that would be evident for the rest of his life, Robert C. established some businesses of his own, such as selling live Christmas trees and running fresh fruit and vegetable stands while still in his teenage years.
In 1948, Robert C. returned home from serving as a Captain in World War II and opened the Robert Wholey Company Poultry Market in the Diamond Market in downtown Pittsburgh. He sold fresh poultry, including dressed chicken, eggs, duck, and turkey. In 1955, he began his popular chicken barbeques.
In 1959, the Diamond Market area was converted to a park by the city of Pittsburgh. This area is now known as Market Square. Robert C. then moved his business to its present location at 1711 Penn Avenue in the area known as the Strip District. At that time, the Strip District was a bustling warehouse district where trains moved in and out continually delivering foodstuffs to the Pittsburgh market, especially fresh produce. There was none of the retail or entertainment facilities that exist today.
In 1960, Robert added fresh fish and seafood to his already lucrative fresh poultry business. He began importing fresh and frozen seafood from all over the United States and from around the world to supply both his retail and wholesale customers. To help attract more foot traffic in the strip, the store began hosting many fun events and attractions.
Additional expansions throughout the years added home deliveries, expanded wholesales, cold storage facilities, and an international division.
The company will be celebrating their 108th anniversary with a virtual celebration on Saturday, September 26.
Wholey's Fish Market: Through the Years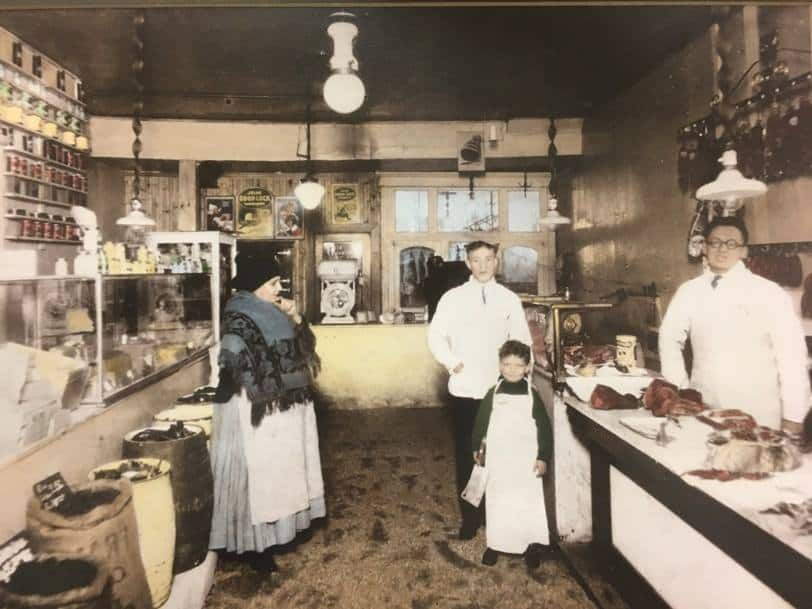 Robert L. Wholey, pictured with his son Robert C. at the original Wholey's Market in McKees Rocks in 1912.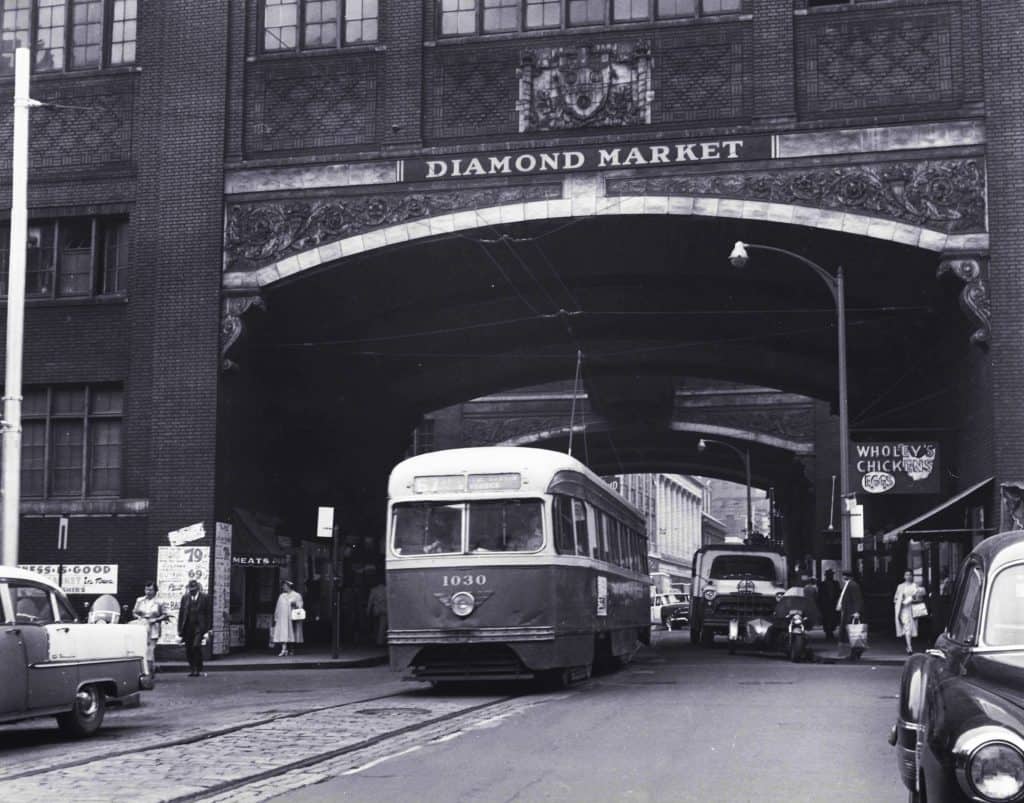 Wholey's was once located in Pittsburgh's Diamond Market, which is now Market Square.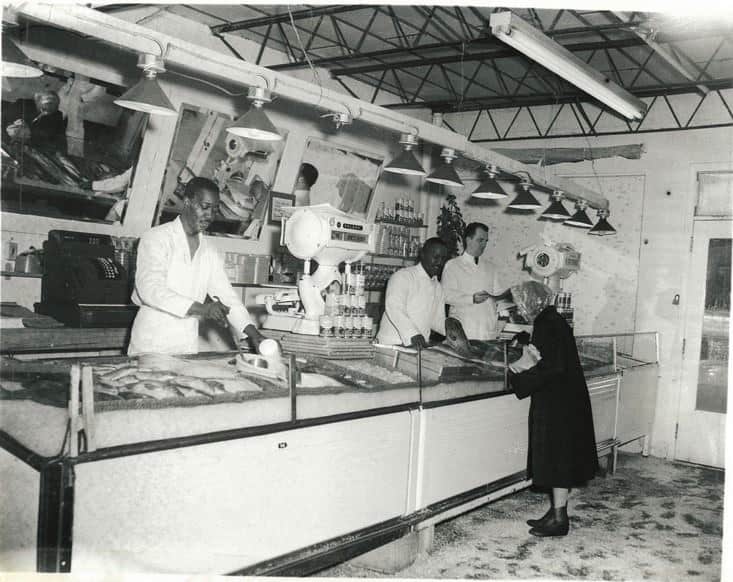 This photo from 1964 shows Robert Wholey with Jim Bailey, Robert Boatwright, and an unidentified customer. The caption reads "Sawdust on the floor & the original doors you just came through!"
Wholey's Fish Market, 1960s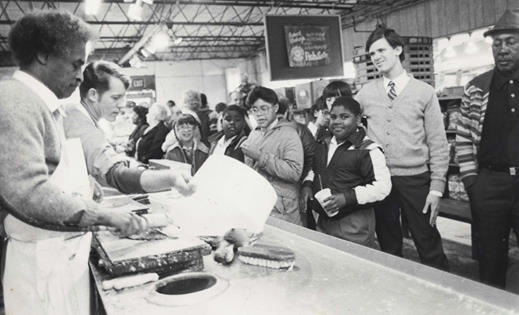 Students on a field trip in the 1970s to Wholey's, learning how to cut fish.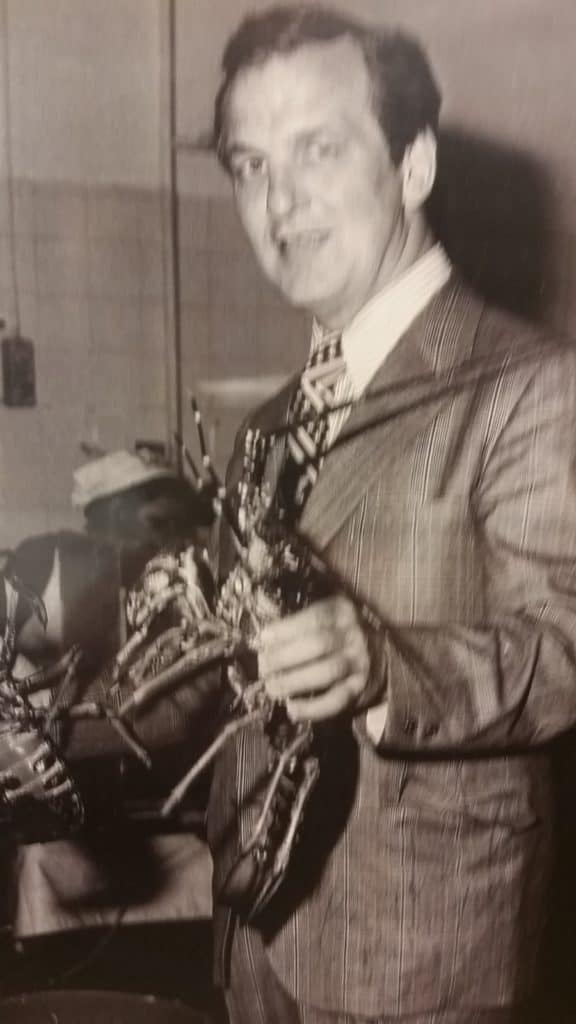 Robert C. Wholey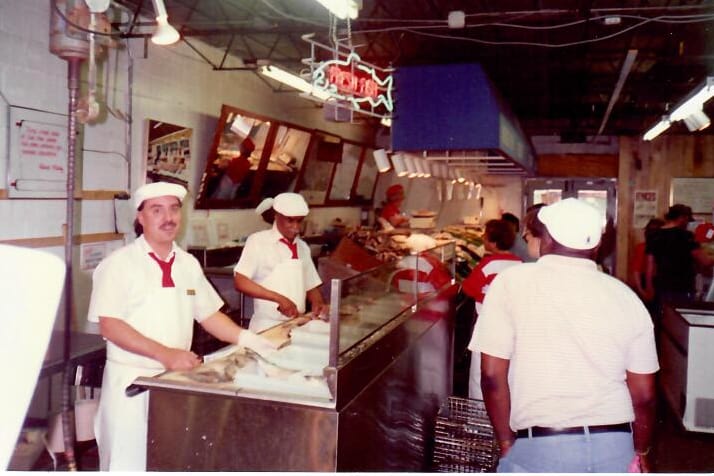 Wholey's Fish Market in 1980, with Mike Hartman.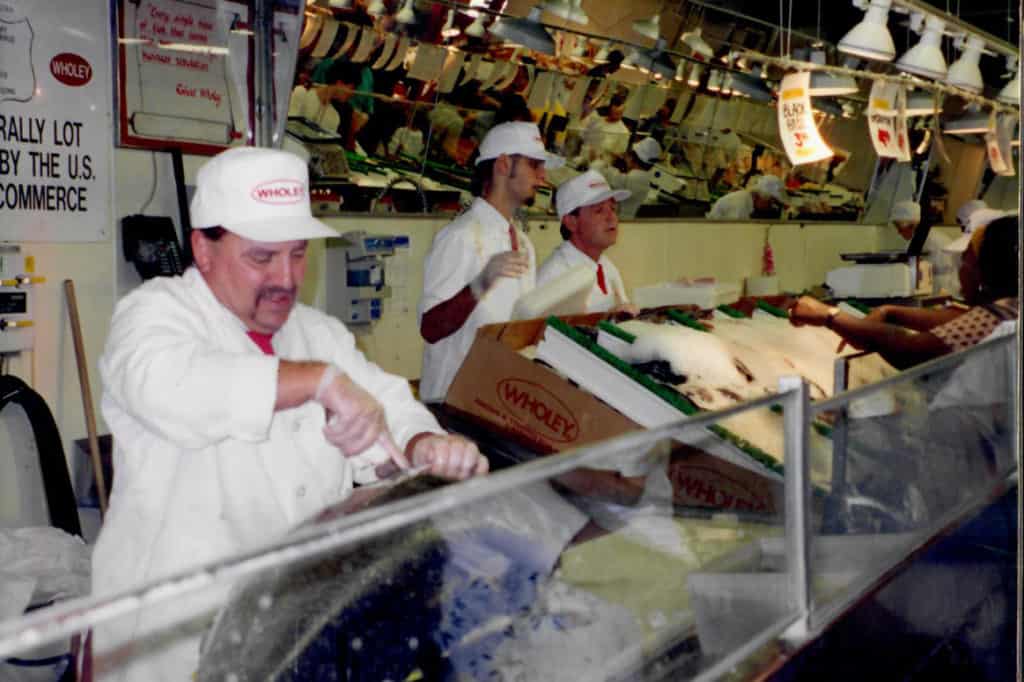 Wholey's Fish Market in the 1990s.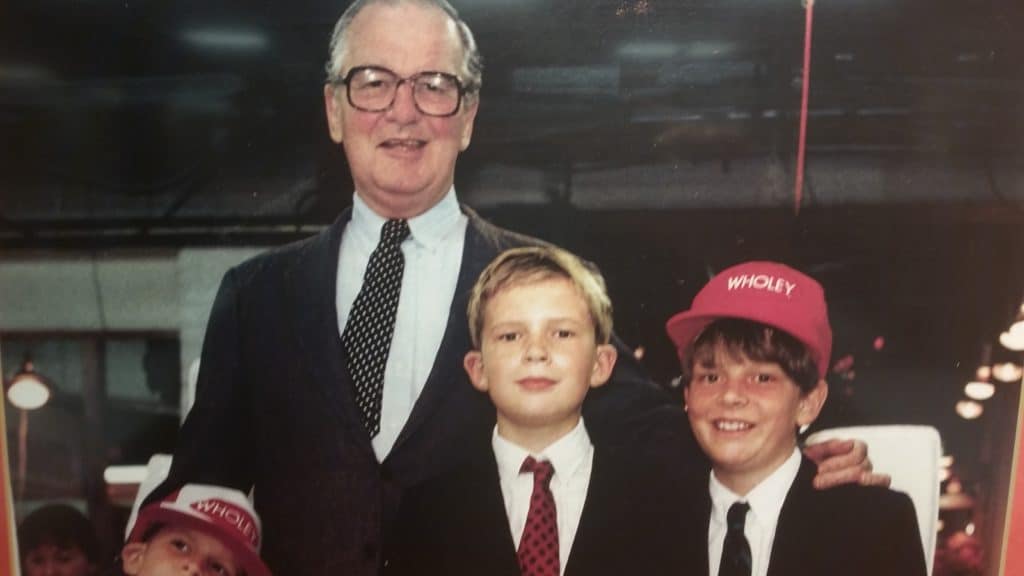 The Wholey Family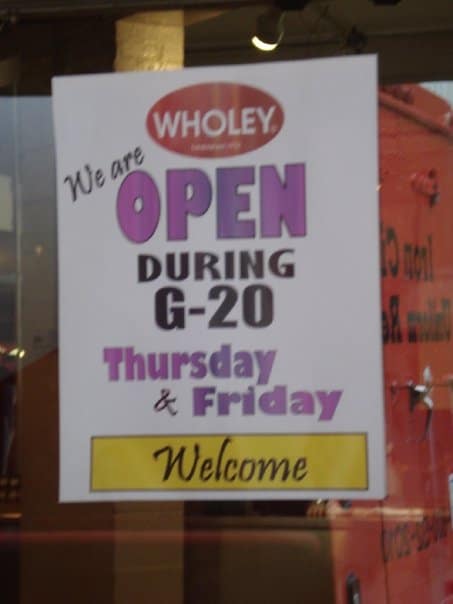 A welcome sign during the 2009 G-20 Summit in Pittsburgh.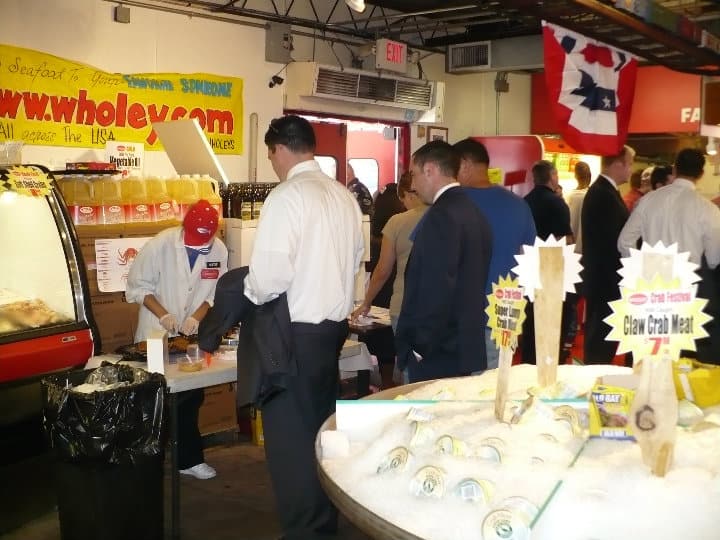 Wholey's Fish Market, 2010.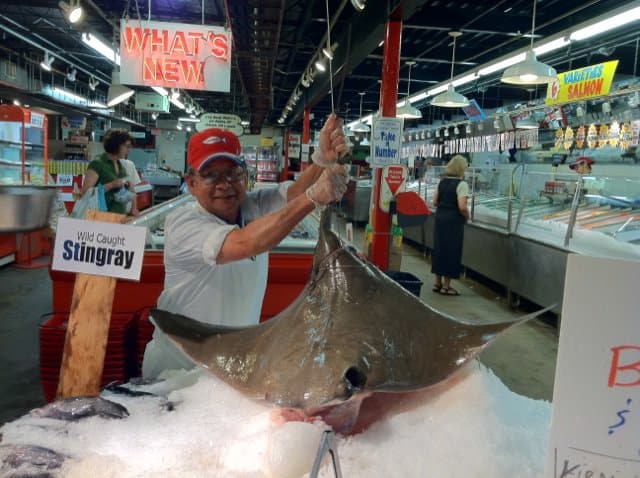 Wild-caught stingray, 2011.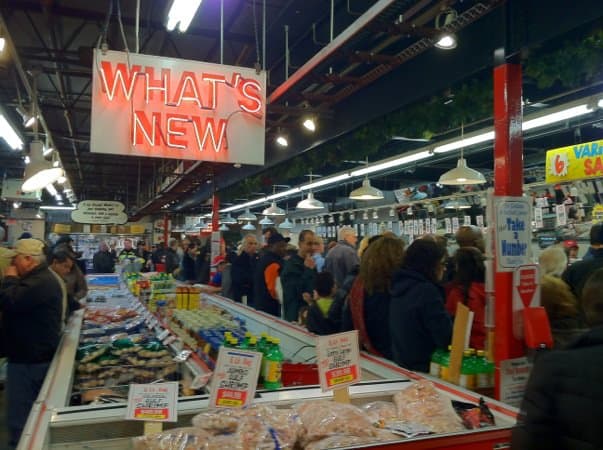 The pre-Christmas rush, December 23, 2011.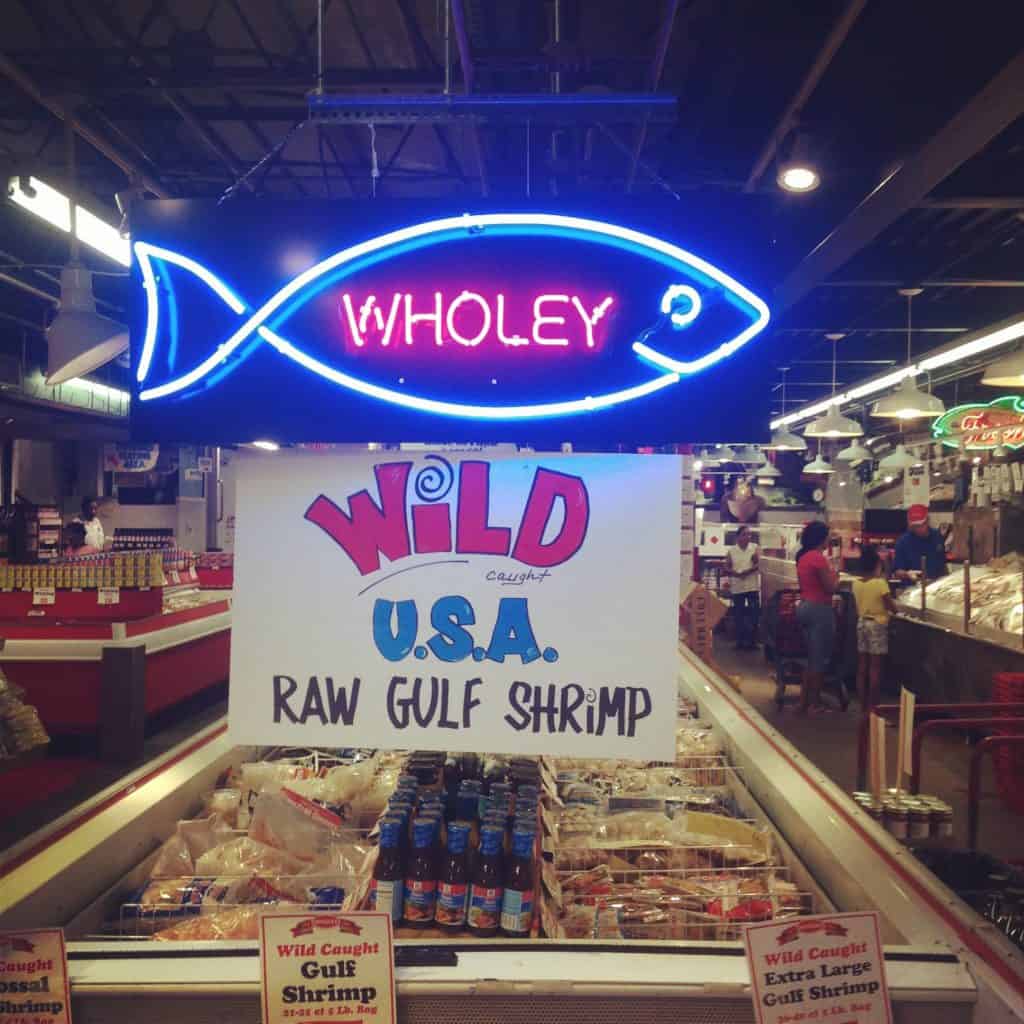 New neon Wholey's sign, 2014.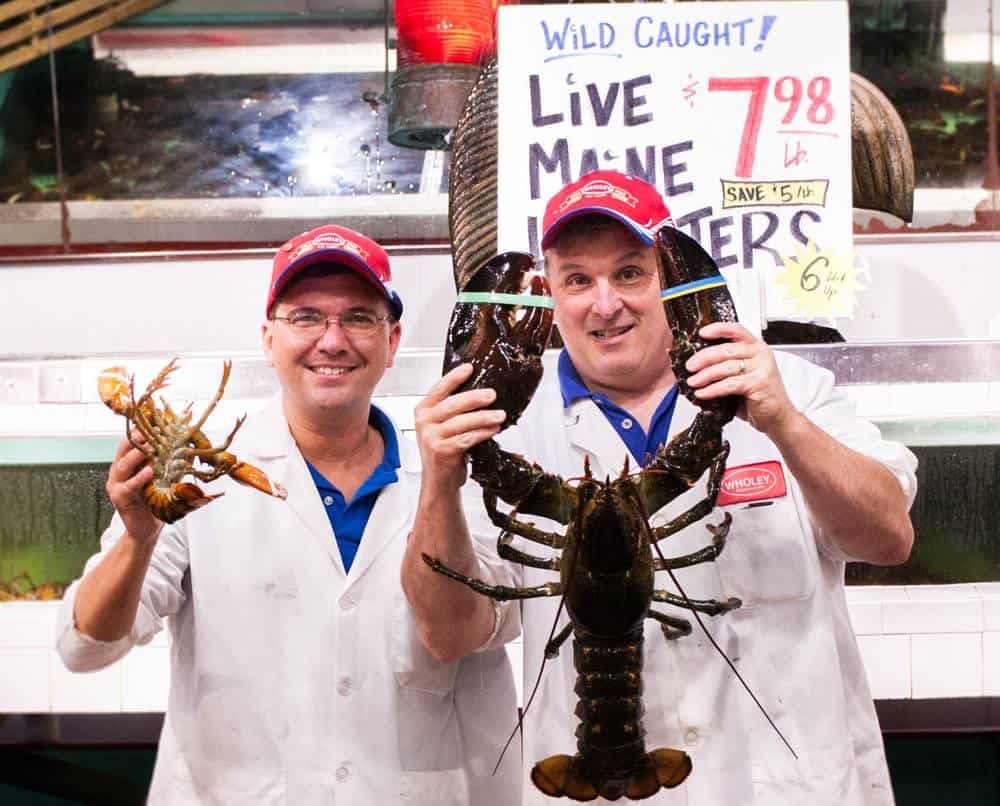 Wholey's Fish Market, 2014.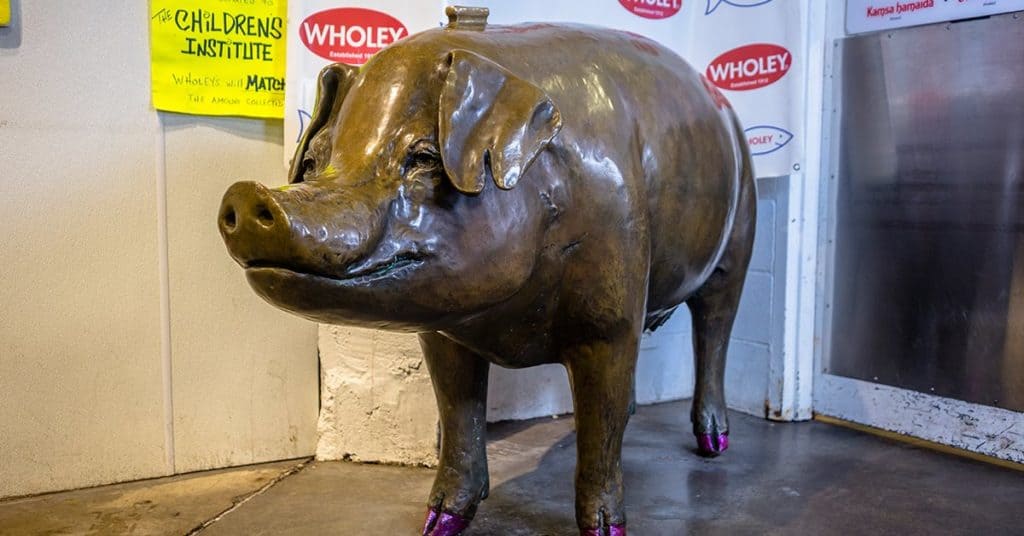 Rachael the Pig is Wholey's 2,500 pound bronze piggy bank that's been collecting money for charity for over 20 years. Wholey's matches every donation made to the pig.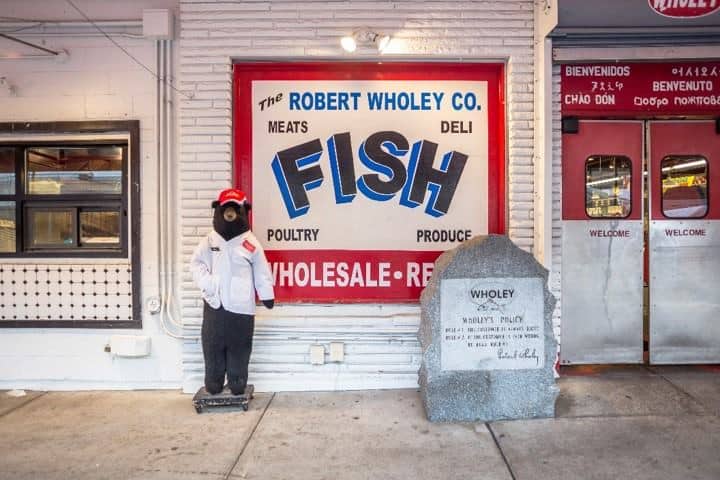 Bill the Bear, 2015.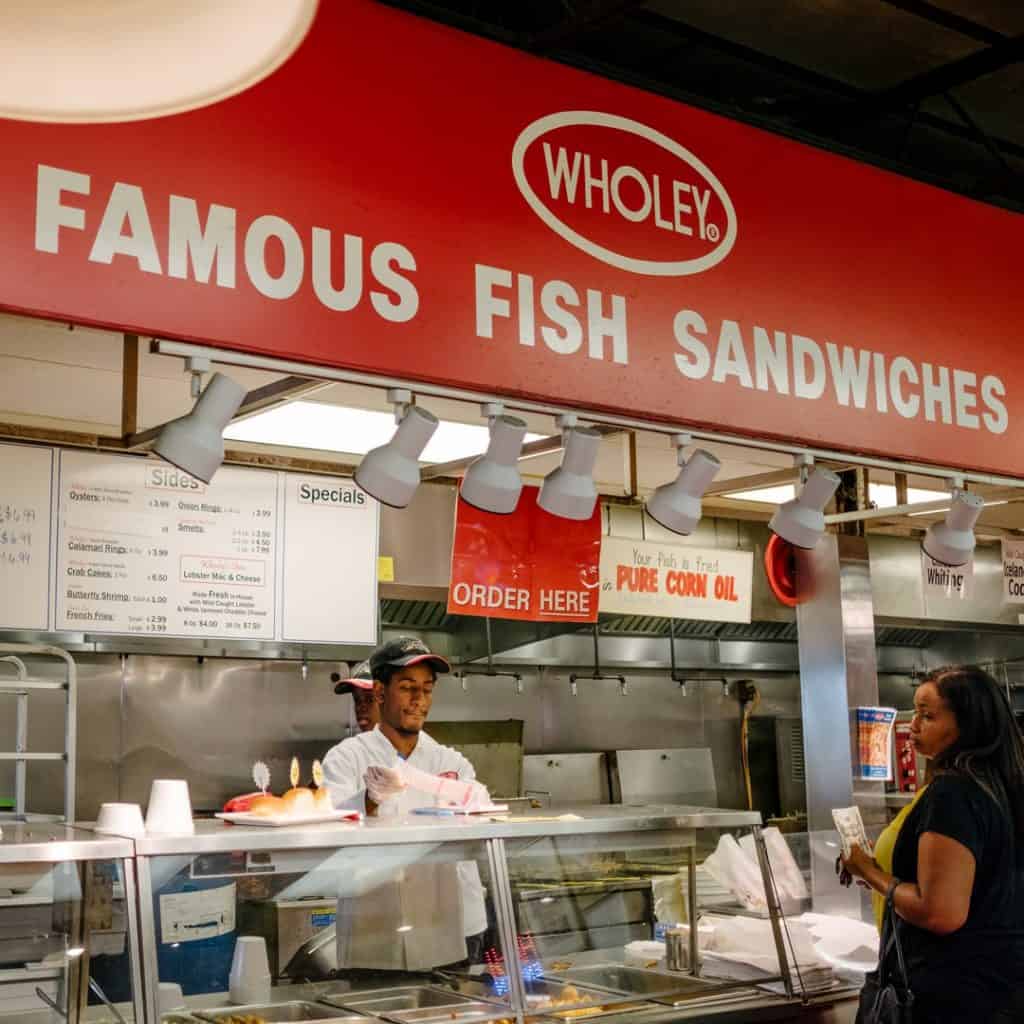 Wholey's Famous Fish Sandwiches, 2017.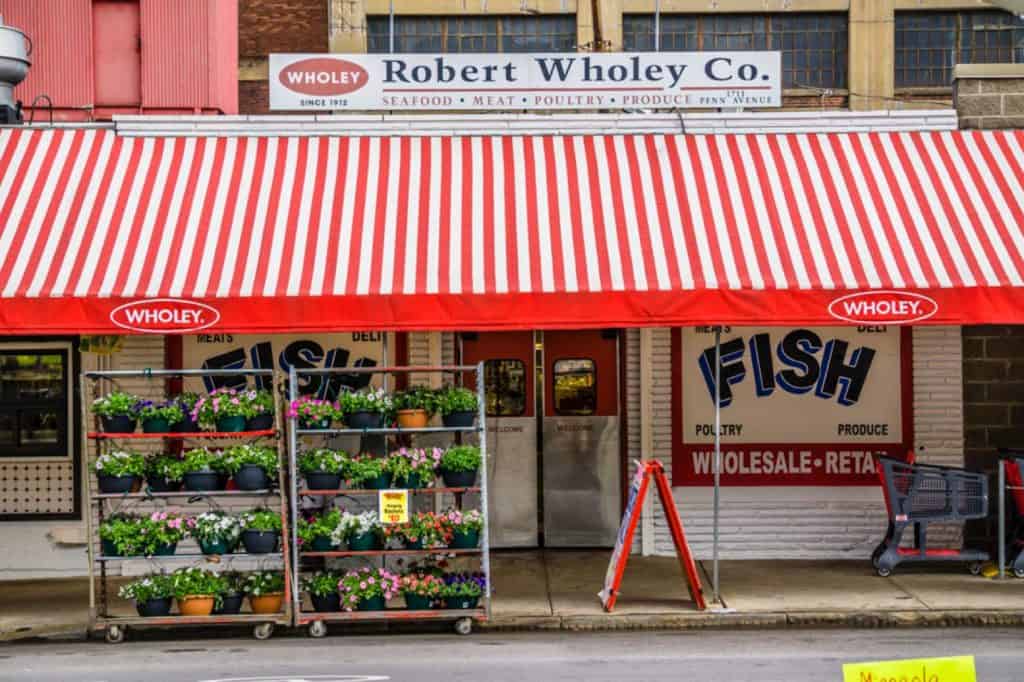 Wholey's Fish Market, 2019.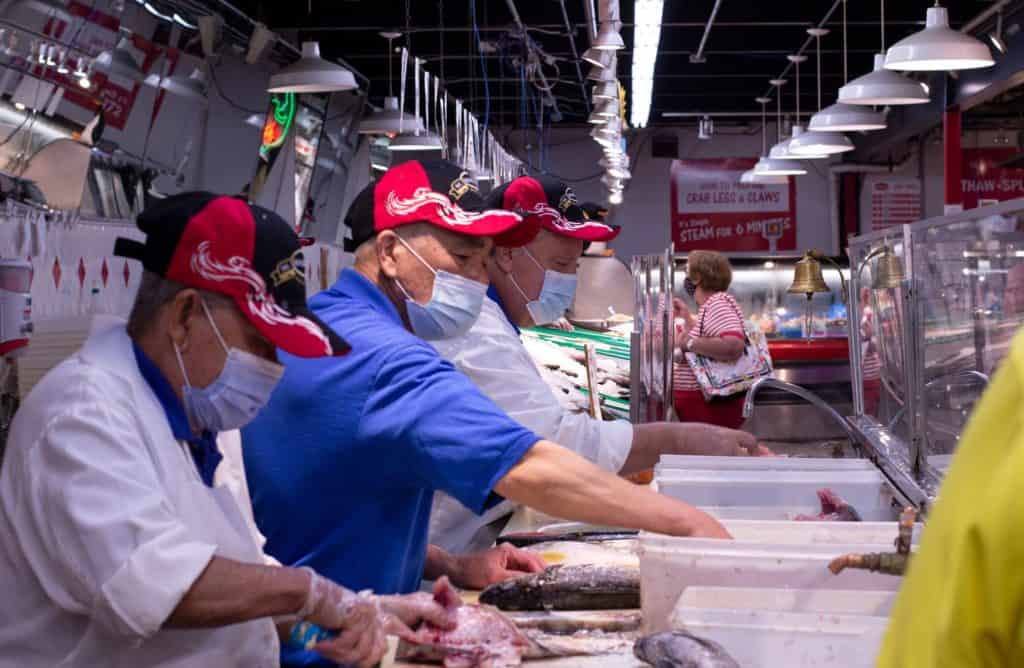 Masked up during COVID-19 times, 2020.
All photos courtesy of Wholey's Fish Market.
Do you have a favorite memory? Let us know in the comments!
Keep reading…