For this week's edition of Takeout Tuesday, we're honoring Blackowned.PGH, an Instagram account run by Kyley Coleman that highlights Black-owned businesses in and around Pittsburgh, in order to work towards economic equity for the Black community.
For the last few weeks, Coleman has been organizing a Blackout Tuesday Marketplace, which would have been held today at The Shop in Homewood, featuring Black-owned businesses and vendors. Unfortunately, the Marketplace event has been delayed because of pandemic restrictions in Allegheny County.
But, Blackout Tuesday Pittsburgh is still happening! Coleman has used her platform to encourage all of us to only spend money at Black-owned businesses today, and we thought we'd do our part by highlighting a selection of Black-owned restaurants that are currently open for takeout or delivery.
As with our Black-Owned Businesses and Restaurants Guide, all of the ad money made off of this page will go to an organization that promotes racial justice – in this case, we'll be donating all of the proceeds right back to Black-Owned PGH.
Have more restaurants or businesses to add? Let us know in the comments, or tag #BlackoutPGH or #TakeoutPGH on social media, and don't forget to follow Blackowned.PGH on Instagram!
Takeout Tuesday: Black-Owned PGH Edition
9 Cafe
Wilkinsburg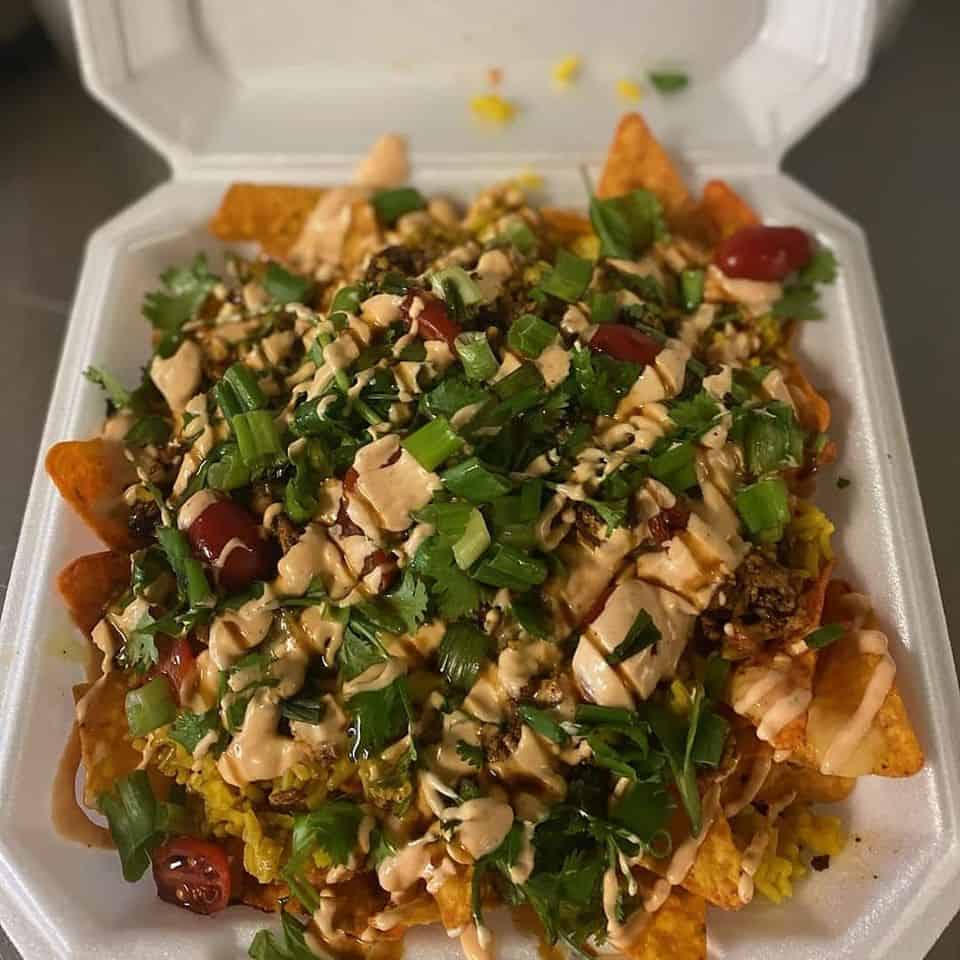 At 9 Cafe in Wilkinsburg, you can get takeout or delivery of their flavorful options, like grilled honey mustard chicken (served with rice and vegetables), a 'Fat Vegan' red curry dish, and fresh-cut Pineapple Bowls, stuffed with shredded chicken, vegetables, and rice. Drinks include fresh-squeezed lemonade, and their signature Gin-tum, tea made with fresh ginger and tumeric. Order online. 9 Cafe (900 Wood Street)
Back to the Foodture
Pitcarin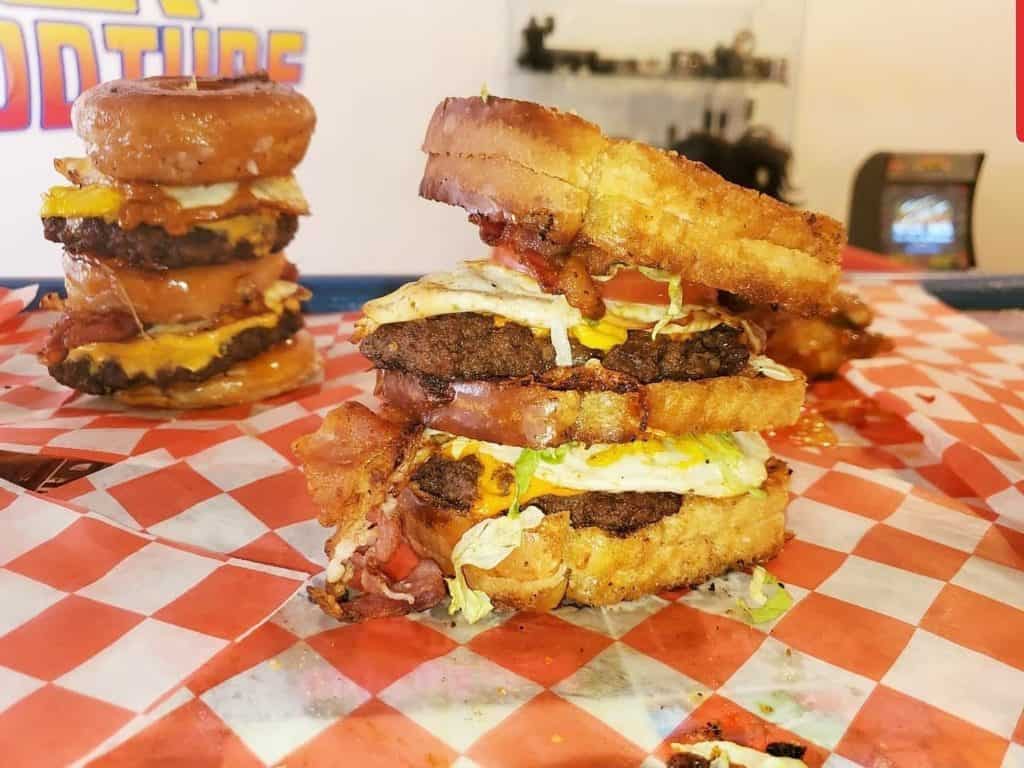 Burgers, wings and fries are on the menu at Back to the Foodture in Pitcarin – and lots of them, too. Not only does the restaurant serve dozens of different burger options, but they also have more than 50 different flavors of wings, and more than 25 different options for fries, too. Order by calling (412) 372-3100. Back to the Foodture (378 Broadway Blvd.)
Cafe on the Corner
Marshall-Shadeland
Looking for the best gumbo in Pittsburgh? You've found it! Cafe on the Corner is currently open for takeout, featuring sandwiches, salads, wraps, homemade desserts, and their famous gumbo, made with shrimp, chicken and crabmeat. Call 412-415-3672 to order. Cafe on the Corner (2700 Shadeland Avenue)
Carmi Soul Food
South Side and North Side
Not only is Carmi Soul Food's South Side location open for takeout and delivery, but their newly-opened North Side Carmi Express operation is also open, offering specialties like pork ribs, smoked wings, chicken & waffles, shrimp & grits, homemade sides, combos, and daily specials. Carmi Soul Food (1825 East Carson Street)
Chef's Table
Ross
Chef's Table in Ross is open for takeout and curbside pickup from Tuesday through Saturday, with menu options like Loaded Caesar Salad, Chipotle Lime Steak Sandwiches, Shrimp Carbonara and Cabernet-Braised Short Ribs. They also offer pizza, bowls and appetizers. Call 412-821-8100 to order. Chef's Table (2193 Babcock Blvd.)
Happy Day Dessert Factory
North Side
Get your desserts from Happy Day Dessert Factory, featuring homemade hard ice cream, water ice, frozen yogurt and almond milk soft serve. They feature traditional flavors like vanilla, chocolate and strawberry, and other options like Birthday Cake, Apple Pie and Triple Chocolate Mousse. They also have custom ice cream cakes, ice cream sandwiches, fresh-baked cookies and ice shakes. They're open for takeout daily from noon to 9:00 p.m. Happy Day Dessert Factory (906A Western Avenue)
Kevin's Deli
Oakland
Kevin's Deli, located in Webster Hall in Oakland, is open for takeout and delivery for breakfast and lunch Mondays through Fridays. Their menu features egg sandwiches, burgers, salads, hoagies, wines and more. Order online or call 412-621-6368. Kevin's Deli (4415 Fifth Avenue, Suite 120)
Live Fresh Cold Pressed Juice + Smoothie Bar
Homestead
From cold-pressed juices to superfood smoothies, Live Fresh Cold Pressed Juice + Smoothie Bar offers all kinds of healthy options. The smoothie shop is open for takeout and delivery, and orders can be made online. Live Fresh Cold Pressed Juice + Smoothie Bar (114 East 8th Avenue, Homestead)
Los Chiludos
Canonsburg
Los Chiludos is open for takeout for lunch and dinner, offering a variety of Mexican dishes, including tacos, burritos, fajitas, enchiladas and quesadillas. They're currently takeout only, but do have some outside tables open for dining after you receive your meal. Los Chiludos (325 Southpointe Blvd., Canonsburg)
Love Rocks Cafe
McKees Rocks
Serving everything from Chicken & Waffles to burgers, Love Rocks Cafe in McKees Rocks is a gem of a restaurant. The ever-changing menu features home-cooked favorites – you can call them at 412-770-4642 to find out what's available each day. Love Rocks Cafe (420 Chartiers Avenue, McKees Rocks)
Ribs n' Bread
Oakland
Get your comfort food to-go at Ribs 'n Bread in Oakland. The BBQ restaurant is known for their turkey ribs and pork ribs, and they have sandwiches (chopped pork and chopped turkey are favorites) and homemade side dishes, like corn bread, collard greens, and Mac & Cheese. Call 412-760-7446 to order. Ribs n' Bread (4707 Centre Avenue)
Soul & Sea
Multiple Locations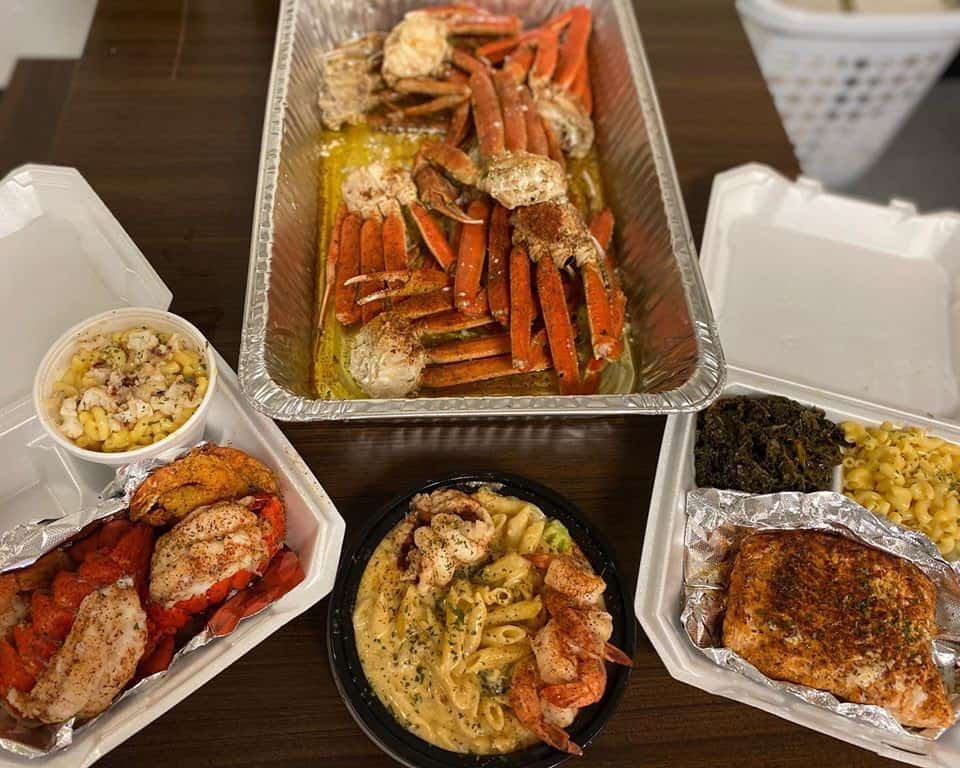 Soul food and seafood are on the menu at Soul & Sea. The restaurant is currently serving takeout out of both of their locations, in Penn Hills and on the South Side. Look for options like Crab & Shrimp Boils, crab cakes, pork chops, wings and more. Order online. Soul & Sea (multiple locations)
Vibe Bellevue
Bellevue
At Vibe Bellevue, you'll find healthy smoothies, protein coffee, and tasty shakes, including lots of season options (like their Strawberry Pretzel Shake). Vibe Bellevue (6 North Balph Avenue, Bellevue)
Walter's Southern Kitchen
Lawrenceville
Now operating for takeout-only, Walter's Southern Kitchen in Lawrenceville is serving up smoked meats (think brisket and pulled pork), sandwiches, and Southern side dishes, including Mac & Cheese, Cole slaw, garlic mashed potatoes and seasoned fries. Call 412-683-7474 to order, or get delivery via GrubHub or Uber Eats. Walter's Southern Kitchen (4501 Butler Street)