Summer is the season of the barbeque… and here at GoodFoodPittsburgh.com, we want to make sure you have the best meal possible. Of course that means eating a ton of local, Pittsburgh-made treats.
Below we've rounded up everything you need to have the ultimate Pittsburgh cookout. We're talking Heinz Ketchup, Mancini Bread, Red Ribbon soda… every local product that will take your Pittsburgh cookout to the next level.
What local treat do YOU always bring to a cookout? Leave it in the comments below!
The Perfect Pittsburgh Cookout Checklist
Mancini's Bakery: Buns
Mancini's Bakery is a Pittsburgh institution! You can find loaves of their delicious, fluffy bread at stores and markets all over the city. Grab a loaf for sandwiches and a bag of buns for your BBQ. Bonus points if you snag them from the bakery's 92 year old location in McKees Rocks!
Heinz: Ketchup and Mustard
It may seem obvious, but we've heard rumors that people sometimes try to serve ketchup that isn't Heinz. We're just here to remind you that it isn't a Pittsburgh BBQ without the Heinz condiments – and Pittsburghers can taste the difference!
Giant Eagle: Burgers
Head to your nearest Giant Eagle to grab some delicious for the grill! From beef to chicken, turkey, and veggie, they have all your favorite burger options. Be sure to snag some of their delicious premade kabobs while you're there.
Silver Star Meats: Hot Dogs
Silver Star is another Pittsburgh brand hailing from McKees Rocks. Their meats have developed a cult following around the city – so much so that Silver Star ships to their loyal customers that moved and now live outside the state! The company was founded in 1964 and uses only the finest cuts of fresh beef and pork. Find their hot dogs, sausages, kielbasa at their McKees Rocks Deli Shop, or spots like Giant Eagle, Shop'n Save, and Wal-Mart.
Maggie's Farm Rum: Rum Punch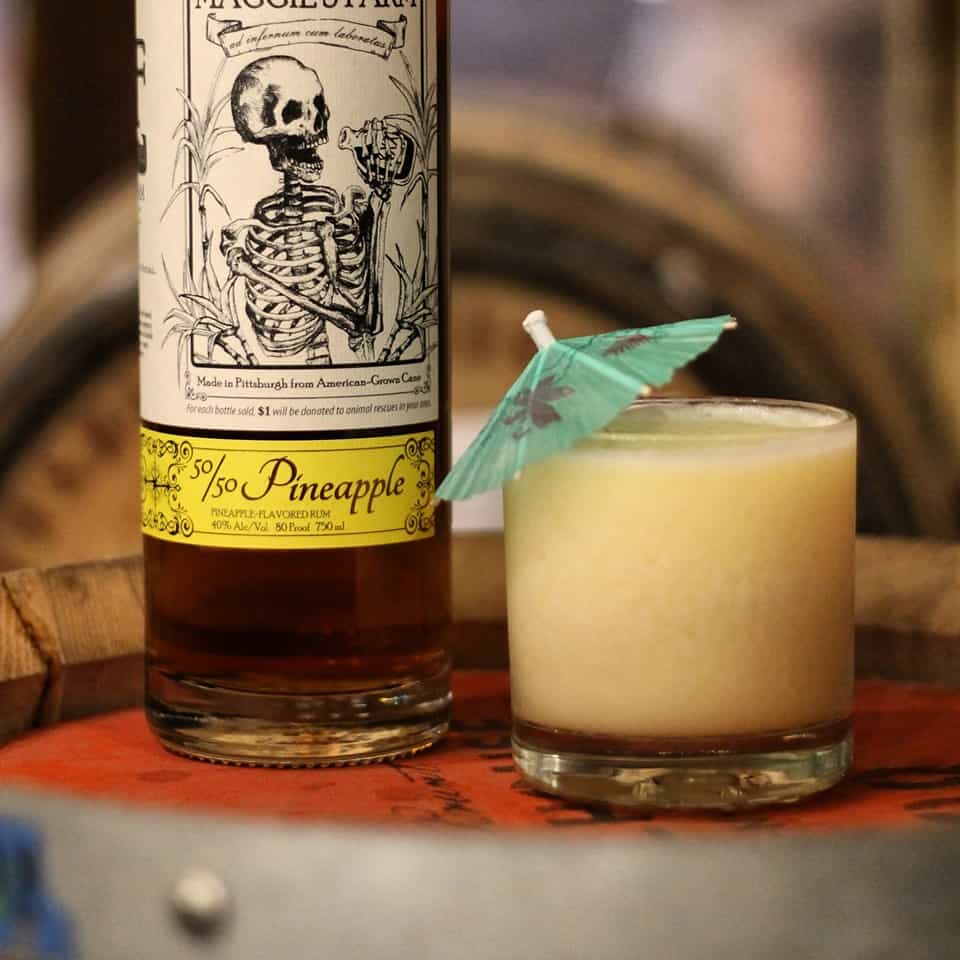 Grab a bottle of Maggie's Farm Rum from the company's Strip District distillery and mix up a fabulous rum punch! This refreshing drink has a kick and is the prefect way to cool down this summer. And if you need a little inspiration, the distillery provides several cocktail recipes on their website.
Hitchhiker Brewing: Local Craft Beer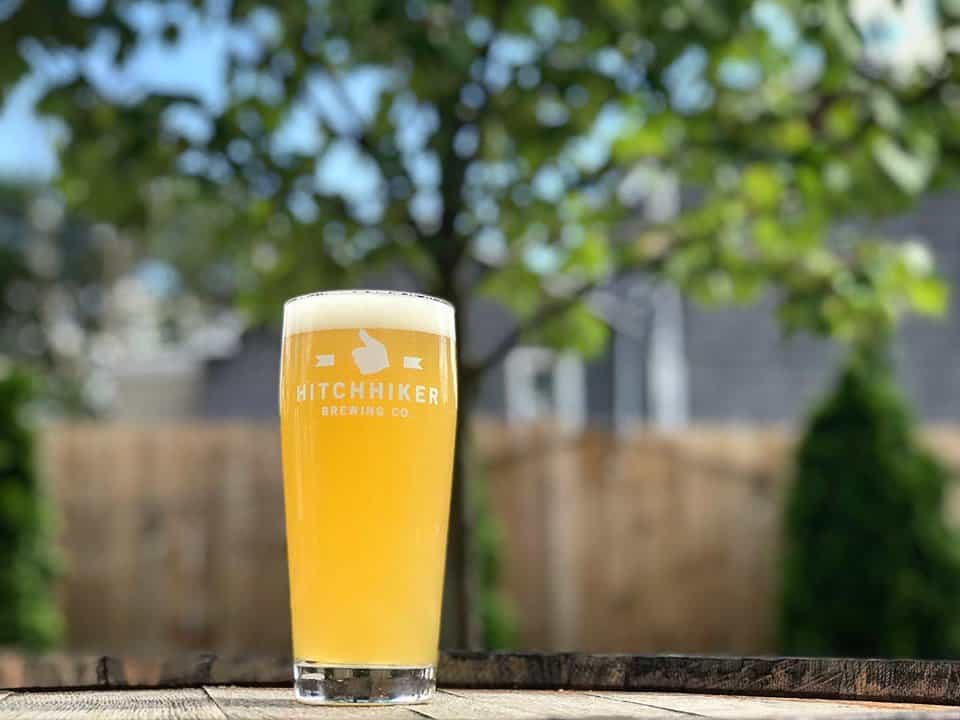 Growler? Crowler? Cans? No matter your preference, it's easy to pick up some fresh craft beer at one of Pittsburgh's many craft breweries. With fresh beer in tow, we promise you'll be the hero of the barbeque! We're big fans of Hitchhiker Brewing, which has locations in Mt. Lebo and Sharpsburg (try the Bane of Existence IPA), but there are plenty of breweries all over the city that will satisfy everyone – even your super-picky, beer-obsessed brother-in-law.
Snyder of Berlin: Chips & Pretzels
Pittsburghers will know that potato chips, pretzels, and cheese curls come in blue and silver aluminum packages. Those are the signature colors of Snyder of Berlin, the popular chip company located in Leetsdale, PA. Since 1947 the company has been making their signature potato chips, originally inspired by a dish at the Grand Union Hotel in Saratoga Springs. Today their product line has expanded dramatically, and includes favorites like Original, Bar-B-Q, and Wavy Cheddar. Don't forget their famous cheese curls, a.k.a. our all-time favorite.
Piebird: Slab Pie
Ah, slab pie! The taste and texture of pie with the convenience of sheet cake! What could be better? Local Pittsburgh pie make Pie Bird sells both traditional circular pies and larger "sheet style" pies for big groups. It doesn't matter which way you slice it, you're going to have some delicious pie. Flavors and ordering information can be found online.
Love pie? Check out our Ultimate Pittsburgh Pie Road Trip.
Pittsburgh Pickle Co: Pickles
No better place to grab pickles for Pittsburgh cookout than the Pittsburgh Pickle Co! The company continues the city's heritage of careful pickle making with jars that "aren't assembly line pickles." All pickles are hand-forged from top quality ingredients, pickled in small batches and sliced by hand, one at a time. Varieties include: Fire & Smoke Pickles, Dill-Mill Pickles, Better Bread & Butter Pickles, and Pittsburgh Style Pickles.
Edward Marc Chocolatier: Chocolate for S'mores
Light up the fire and get ready to make some s'mores! We suggest using local chocolate from Edward Marc Chocolatier to ensure your s'mores are just that much tastier! And if you really feel like leveling up your s'mores, skip the plain chocolate and get some of Edward Marc's famous chocolate barks, available in flavors like cookies and cream, hot chocolate, dark chocolate strawberry pistachio, and and dark chocolate coconut almonds… in your Yep. We just went there.
Farmers Markets: Fruits & Veggies
Stock up on local fruits and veggies by checking out our Ultimate Guide to Pittsburgh Farmers Markets 2019.
Leona's: Ice Cream Sandwiches
Save room for dessert! You've probably seen Leona's ice cream sandwiches around the city, and if you haven't tried one yet, what are you waiting for? The brand offers small batch, 100% lactose-free ice cream ice cream pints and sandwiches. The company prides themselves on their unique cookie and ice cream flavor combinations – and we promise, they are really good. These treats can be found all over the city, including locations such as: 52nd St. Market, Commonplace Coffee, Driftwood Pizza, Zeke's Coffee, Mayfly Market, Iron Born Pizza, Grist House Craft Brewery, and more!
Natrona Bottling: Soda
Red Ribbon soda hails from Natrona, PA, and offers a wide variety of homemade unique sodas, mixers, and ginger beer as "true, American Soda Pop." The company was founded in 1904 with the goal to make the best locally crafted beverages with the finest ingredients. Their first soda, Red Ribbon Cherry Supreme, is still available today. These sodas can be found at spots like PA Wine & Spirits and Giant Eagle.
Triple B Farms: Local Fruit
Enjoy an afternoon outside at Triple B Farms picking seasonal fruit to bring to your barbeque! Triple B Farms is located in Monongahela, PA, 45 mins south of Pittsburgh. The farm has an entire summer schedule of "you pick" weekdays and weekends, including fruits like strawberries, raspberries, blueberries, peaches, apples, and, later in the season, the opportunity to cut your own sunflowers. Use your bounty to serve fresh fruit or cook a homemade dessert.
Duncan Street Sandwich Shop: Rice Krispie Treats
If you're looking for a unique sweet treat, try the homemade Rice Krispie Treats at Duncan Street Sandwich Shop. In addition to their decadent sandwiches (seriously some of the best in the city), Duncan always has a different flavor of Rice Krispies available, ranging from from Rosemary Vanilla Lemon to Chocolate Mint, Chocolate Peanut Butter, Birthday Cake, Carrot Cake, and Mexican Hot Chocolate. If you see the Carrot Cake Krispies, grab a few…. and then let us know they're back!
: Barbeque Sauce
Steel City Salt Company: Meat Rub
Spice things up with local rubs from Steel City Salt Company! This prolific salt company has tons of seasoning and rubs to satisfy any palette. Popular options include the Black & Gold Blend, Creole Blackening Blend, and the Maple Jalapeno Blend. Find them at their Millvale shop!
What do YOU always bring to a Pittsburgh cookout? Leave it in the comments below!