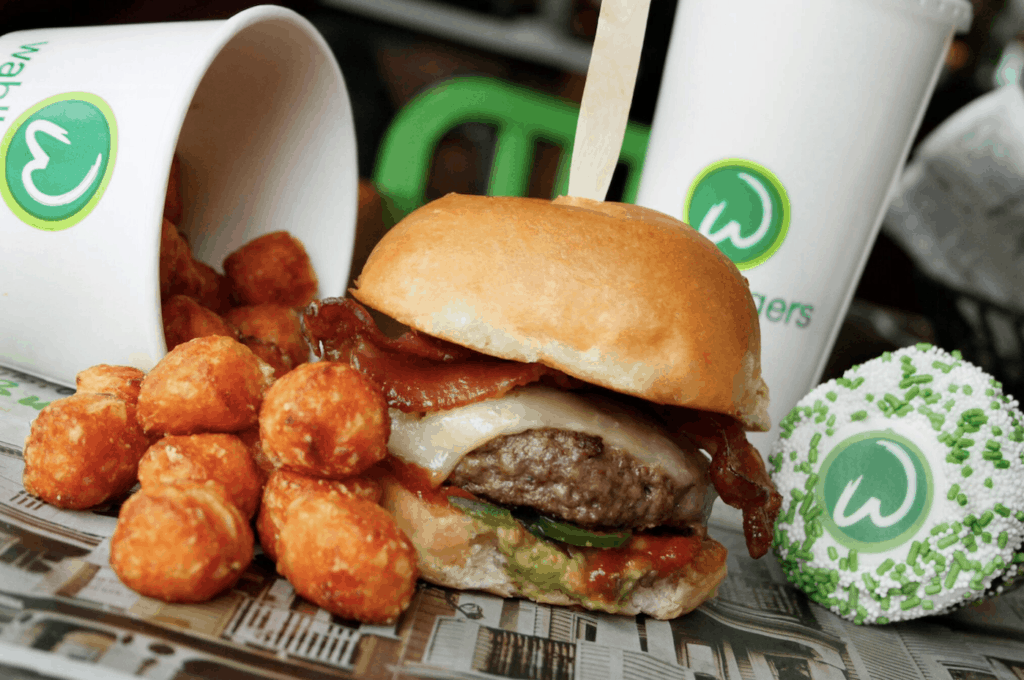 Popular burger-and-fries chain Wahlburgers is opening their second Pittsburgh location at The Mall at Robinson – and it's happening sooner than you may think.
The restaurant's grand opening will take place on Monday, July 22 at 4:00 p.m., and will be open daily for lunch and dinner afterwards.
Founded by brothers Mark, Donnie and Paul Wahlberg, the chain (featured on A&E's reality show Wahlburgers) serves burgers, sandwiches, salads and specialty drinks (including homemade frappes and floats), along with a full bar.
The new Robinson menu will include the brother's favorite burger orders, including:
Donnie's Choice: BBQ Bacon Burger, described as a "spiced-up weekend barbecue on a bun," topped with white cheddar cheese, bacon, avocado, fresh jalapeños and barbecue sauce
Mark's Choice: Thanksgiving Day, "like Thanksgiving leftovers on a bun," made with fresh ground seasoned turkey, stuffing, Paul's housemade orange-cranberry sauce, roasted butternut squash and mayo
Paul's Choice: Wahlburger's signature Our Burger with lettuce, tomato, onion, government cheese, Paul's signature Wahl sauce and pickles "just like Dad used to grill in the backyard" 
The 4,500-square foot Robinson location will also feature outdoor seating and a fire pit. The full menu is available online.
The Wahlburgers Mall at Robinson location will be open Sundays through Thursdays from 11:00 a.m. to 9:00 p.m., and Fridays and Saturdays from 11:00 a.m. to 11:00 p.m.
Wahlburgers (100 Robinson Centre Drive, Suite 2550)