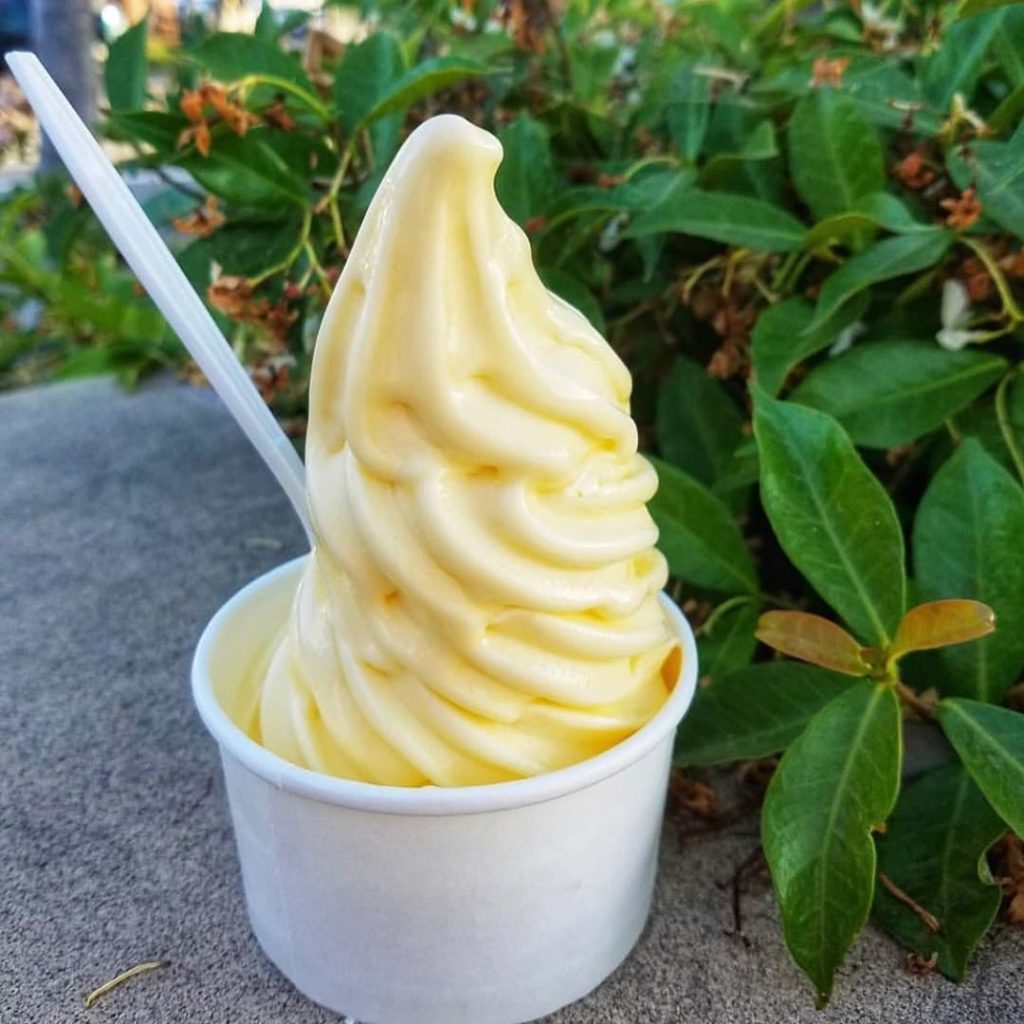 Dole Whip is having a moment.
The dairy-free soft serve was first introduced in Disney World in the 1980s, with the pineapple-flavored treat developing a cult-following at park.
In the last few years, food bloggers and recipe developers have created make-at-home versions, and a few months ago, Disney released the official recipe on their My Disney Experience App. Their version has only three ingredients – vanilla ice cream, pineapple juice and pineapple chunks.
Dole has also begun to sell their own branded Dole Whip soft serve mixes, which ice-cream shops around the country have been using to create Dole Whip in a variety of flavors, including Lemon, Lime, Mango, Orange, Raspberry, Strawberry, Cherry, Watermelon and the original, Pineapple.
Dole Whip fandom has also exploded on social media, with hundreds of thousands of posts devoted to the fat-free, dairy-free, and gluten-free treat.
If you're looking for Dole Whip in Pittsburgh and the surrounding areas, there are plenty of places to choose from. Did we miss any? Just let us know in the comments!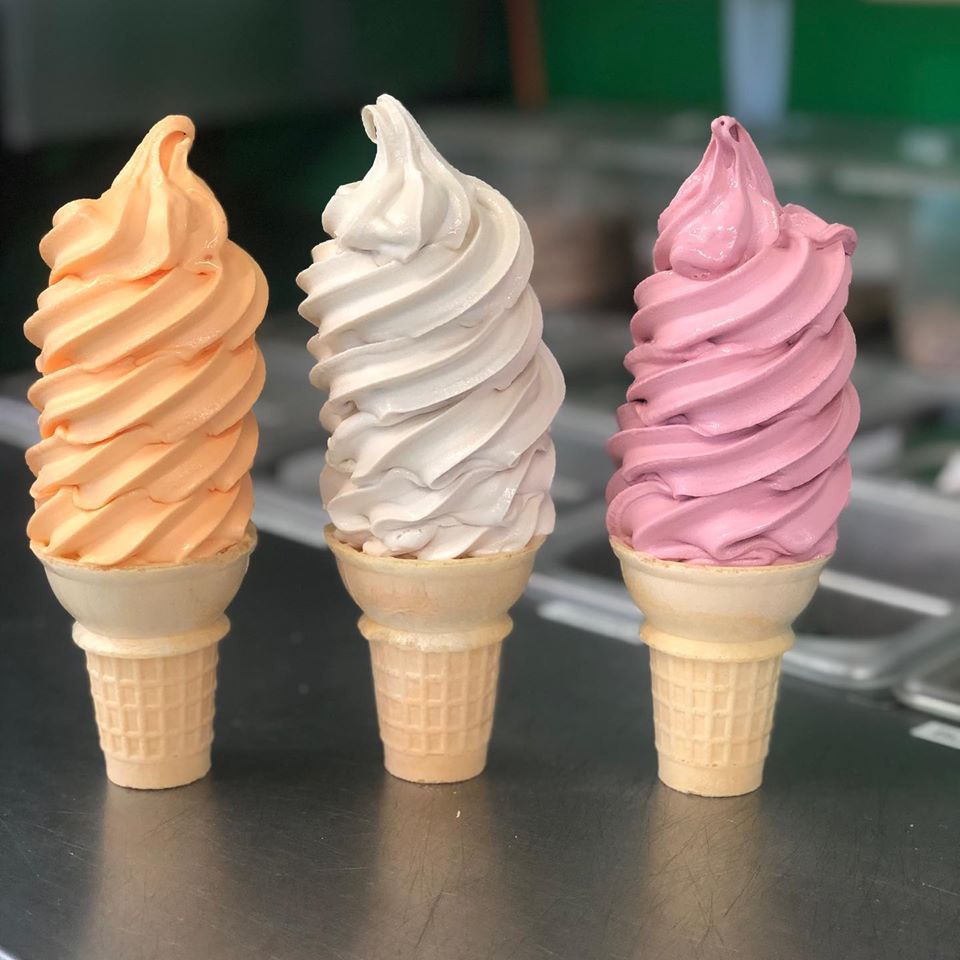 Where to Find Dole Whip in Pittsburgh
Al's Cone Zone: Al's Cone Zone in Jefferson Hills usually one flavor of Dole Whip on their menu (check their Facebook page for the most updated flavor available – right now, it's Lemon), which can be twisted with their vanilla soft serve for a sweet and creamy treat. They're open daily from noon to 10:00 p.m. (1211 State Route 885, Clairton)
Crafton Ice Cream Delite: At Crafton Ice Cream Delite, you'll find a monthly flavor of Dole Whip (July is Cherry). Check their Facebook page to find the next flavor at the beginning of each month. They also deliver – just call 412-458-4097. (38 West Steuben Street, Crafton)
Cowtastic Frozen Yogurt: Cowtastic Frozen Yogurt in McMurray is open for takeout and delivery, serving their frozen yogurt – and Dole Whip. Check their Daily Flavors list to see what's available. (465 Valley Brook Road, McMurray)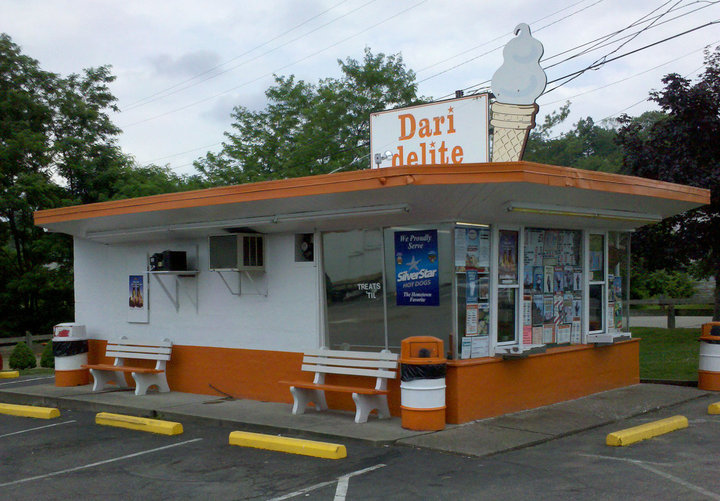 Dari Delite: Bridgeville's Dari Delite, an adorable little ice cream shack on Bower Hill Road, is open for takeout this season. They always have one flavor of Dole Whip on their menu, and rotate between Strawberry, Pineapple, Orange and Mango. (413 Bower Hill Road, Bridgeville)
Emmerling Ice Cream: Emmerling Ice Cream in Cheswick offers a Dole Whip flavor of the week, which you can always get mixed with vanilla soft serve. They also offer a wide variety of homemade ice cream flavors, and are open every day for drive-through service from 11:00 a.m. to 10:00 p.m. (932 Route 910, Cheswick)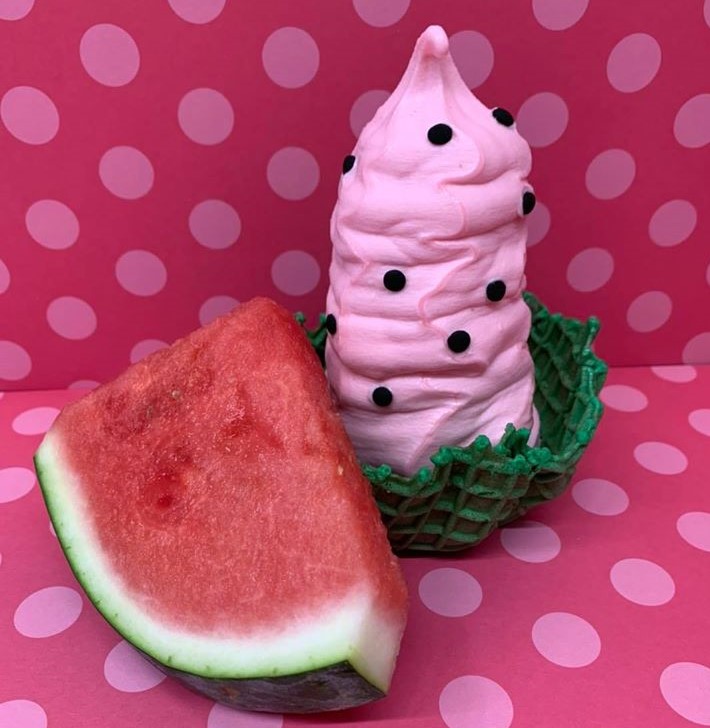 Frosty Cone: Frosty Cone in Elizabeth specializes in soft serve, custard, no sugar added yogurt, and Dole Whip, offering a different flavor each week. Visit their Facebook page to see what's available – like their new Watermelon Dole Whip Bowls, served in a green-tinted house-made waffle bowl, filled with Watermelon Dole Whip and topped with candy pieces. (740 McKeesport Road, Elizabeth)
Sålł: Sålł, the lunch counter located inside TMD Holdings in Oakland, is full of surprises. Not only does chef Blair Hohn III serve some of the best lunches in Pittsburgh (with a rotating menu that's posted weekly), but they also offer a selection of frozen treats, including scoops of Klavon's ice cream, and Dole Whip, available in Strawberry, Lemon, Pineapple, Raspberry, and Strawberry Lemonade. (461 Melwood Avenue)
The Scoop: Always on the menu at The Scoop in Lincoln Place is their Pineapple Dole Whip Float, made with creamy Pineapple Dole Whip, pineapple juice, crushed pineapple, whipped cream and a cherry. (5384 Mifflin Road)
Scoops & More: The takeout-only Scoops & More serves Pineapple Dole Whip, and Mango Dole Whip (or get a mix of the two), and they regularly have at least 46 flavors of soft serve on their menu. Order online. (0712 Steubenville Pike, Oakdale)
Sugar and Spice: Beloved Baldwin scoop shop Sugar and Spice serves a rotating list of Dole Whip flavors regularly on their menu. Note: It's currently off the menu temporarily while the machine is being fixed. Check their website for updates. (5200 Clairton Blvd.)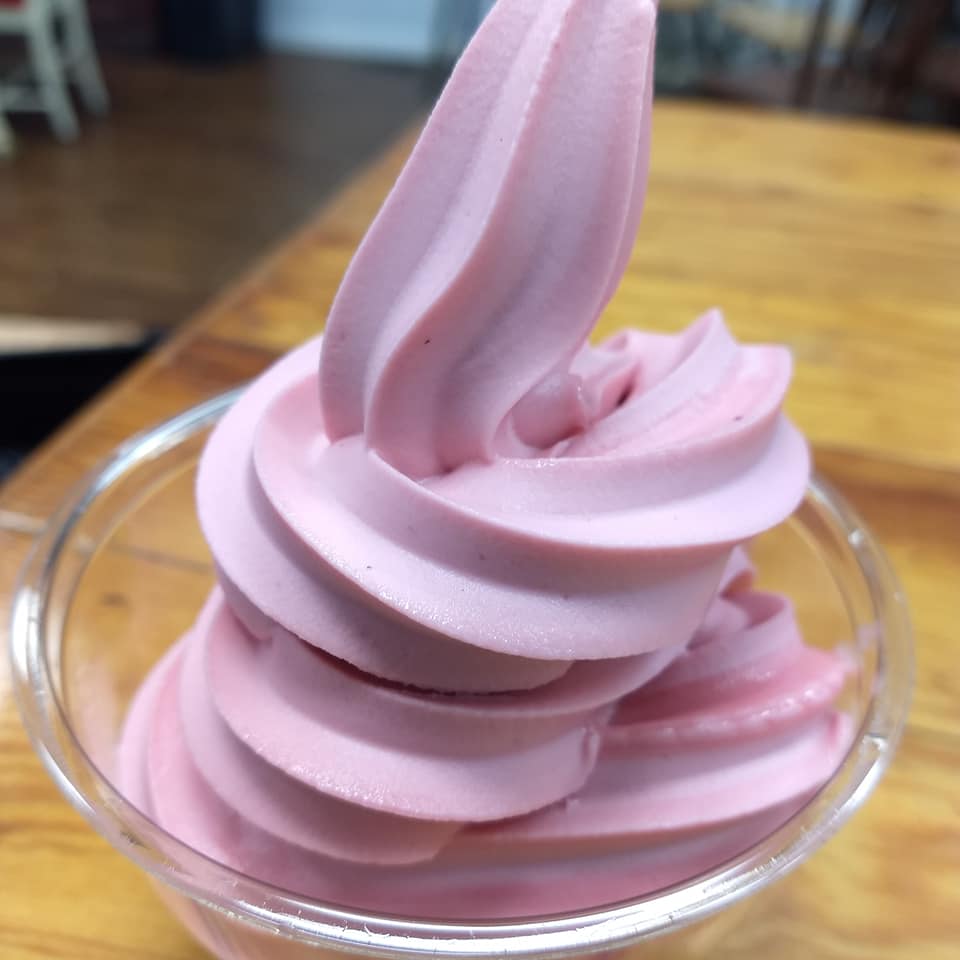 Sweets By Mrs. C: Monongahela's Sweets By Mrs. C ice cream shop always has Dole Whip on the menu. Current flavors include Cherry and Lemon. (260 West Main Street, Monongahela)
Tastyland: Tastyland in Greensburg rotates their Dole Whip flavors regularly, including Lemon (which can also be made with a Strawberry Smoothie for a Strawberry Lemonade treat), Mango and Orange. (1476 Business Route 66, Greensburg)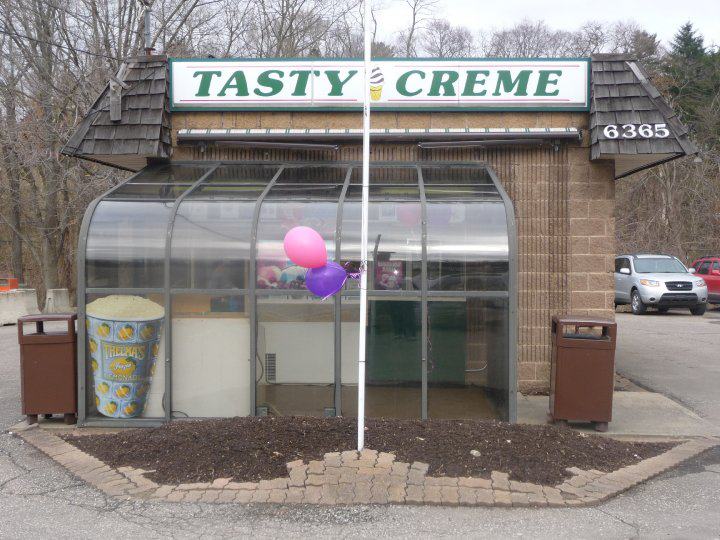 Tasty Creme of Library: Head to Tasty Creme's Facebook page for near-daily updates on their Dole Whip flavor list. (6365 Library Road, South Park)
Know of any other places to find Dole Whip in Pittsburgh or the surrounding areas? Let us know in the comments!
Read More: