One of the treats that we look most forward to all year are apple cider doughnuts. These delicious, cake donuts are made with fresh apple cider, spiked with nutmeg, and usually covered in cinnamon sugar. Available only in a handful of spots in Pittsburgh, they're the perfect way to celebrate the Fall season.
Where to Find Fresh Apple Cider Donuts in Pittsburgh
Soergel Orchards
Wexford
Soergel Orchards is known for having some of the best fresh-made apple cider donuts in Pittsburgh, but if you want to get them, you'd better get to the Orchard early, especially during their busy Fall season. Market hours are Monday through Friday from 10:00 a.m. to 6:00 p.m., and Saturday and Sunday from 9:00 a.m. to 6:00 p.m. Soergel Orchards (2573 Brandt School Road, Wexford)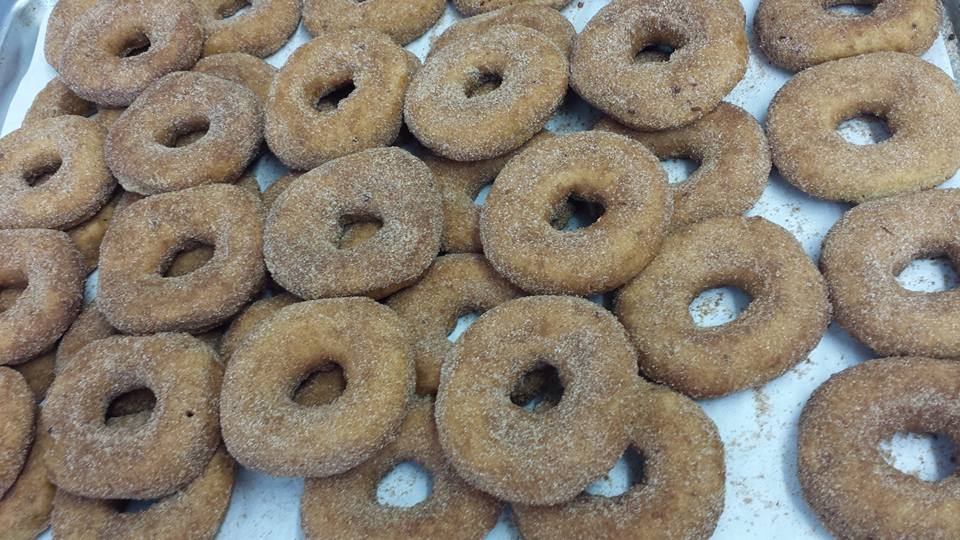 Triple B Farms
Monongahela
The Farm Market at Triple B Farms is open daily from 10:00 a.m. to 5:00 p.m., offering their famous apple cider donuts. They're also available for pre-order online by the half-dozen, for curbside pickup. Triple B Farms (823 Berry Lane, Monongahela)
Trax Farms
Finleyville
In addition to their own cider (also available in Apple Cranberry!) and cider slushies, Trax Farms Market in Finleyville also has a full bakery, with apple cider donuts available later this season. Call them at 412-835-3246 to make sure they're in stock! Trax Farms (528 Trax Road, Finleyville)
Freedom Farms Donut Shop
Butler
Apple Cider donuts are a seasonal treat at the Freedom Farms Donut Shop in Butler. The family-run farm always has Apple Fritters on their menu, but call ahead at 724-586-5567 to see if cider donuts are available. Freedom Farms Donut Shop (663 Pittsburgh Road, Butler)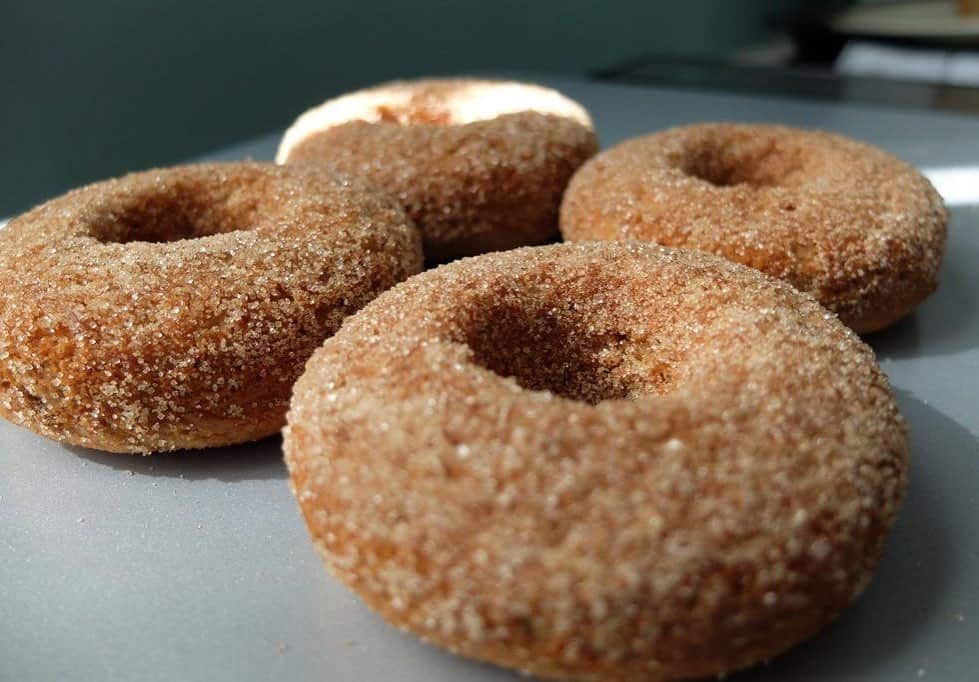 Gluten Free Goat
Bloomfield
Though Gluten Free Goat closed their cafe last year, they're still churning out their famous (gluten-free!) apple cider donuts – and there's a number of ways you can get your hands on them! You can order them directly by the dozen for pickup or delivery, or you can find them at any of their wholesale partner locations, like Adda, Commonplace Coffee, East End Food Co-Op, Mediterra Cafe, and more. They go quickly, so make sure you call ahead! Gluten Free Goat (4905 Penn Avenue)
Looking for even more apple treats? These beloved bakeries have special seasonal donuts right now, too!
Oakmont Bakery
Oakmont
Oakmont Bakery always has apple-filled doughnuts, stuffed with sweet cinnamon apple filling and covered in sprinkled sugar, on the menu. And, keep an eye out on social media for their seasonal specials, like their glazed Apple Crisp Donuts, which make an appearance in the Fall. Oakmont Bakery (One Sweet Street, Oakmont)
Oram's Donut Shop
Beaver Falls
Oram's Donut Shop has a new apple donut on the menu! They added sweet apple filling to their traditional creme-filled donut, and rolled it in cinnamon powdered sugar. It's only available for a limited time, so get 'em while you can! Oram's Donut Shop (1406 7th Avenue, Beaver Falls)
Duck Donuts
South Hills
Duck Donuts in the South Hills has an assortment of new seasonal donuts on their menu, including Caramel Apple Pie, made with a a glazed donut, and topped with sweet apples and salted caramel drizzle. Other seasonal specials include French Toast donuts, with maple icing and cinnamon sugar, and Pumpkin Roll donuts. Duck Donuts (100 Siena Drive)
Did we miss your favorite apple cider donuts in Pittsburgh? Let us know in the coments!
Keep reading…