Cheese and charcuterie boards have been having quite the moment in Pittsburgh and beyond. These artfully-arranged, overflowing trays of cheeses, meats, fruits and other goodie can help make entertaining a breeze, and a slew of new businesses have popped up that will create boards for any occasion – and deliver them to your door.
Where to Order Cheese and Charcuterie Boards in Pittsburgh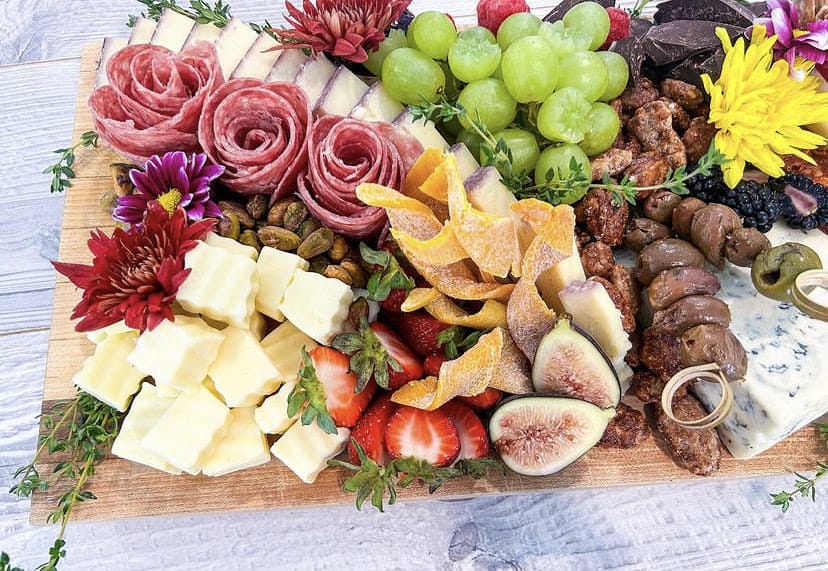 Nosh & Curd
Danielle Doebereiner of Nosh and Curd creates gorgeous cheese and charcuterie boards out of her commercial kitchen in Mars. Meat and cheese boards start at $75 for a small charcuterie box. Grazing tables, brunch boards, tailgate boards, and vegetarian options are also available – and check out their special holiday options, including a massive $220 Thanksgiving board, featuring cheese, charcuterie, fruit, and crudités.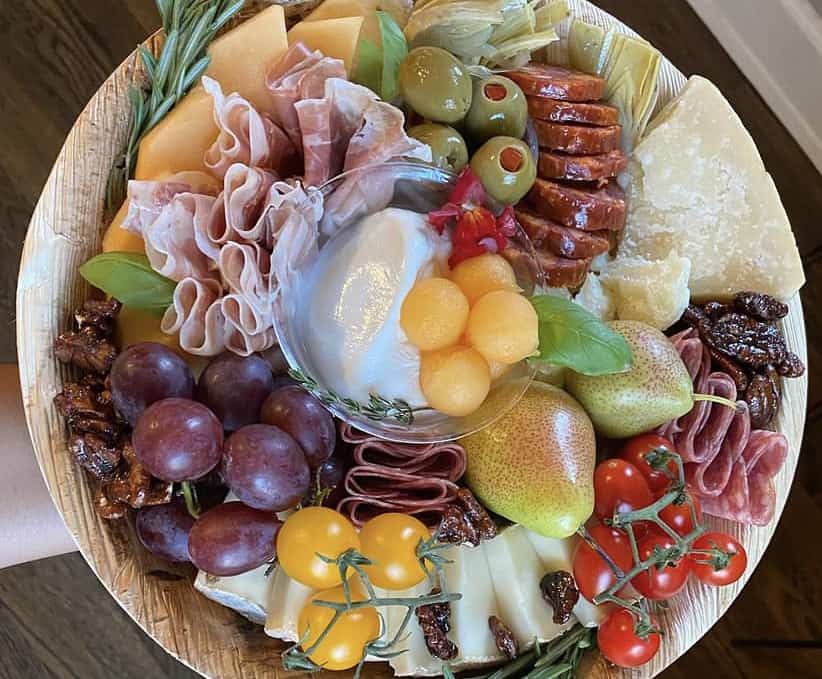 PAIR Charcuterie
Based in Pittsburgh, PAIR Charcuterie offers beautiful charcuterie experiences for special events and private parties. Options include grazing boxes, meat and charcuterie boards (with two sizes available), brunch boxes, catering trays, and individual charcuterie cups. Local delivery is available, and more information can be found online.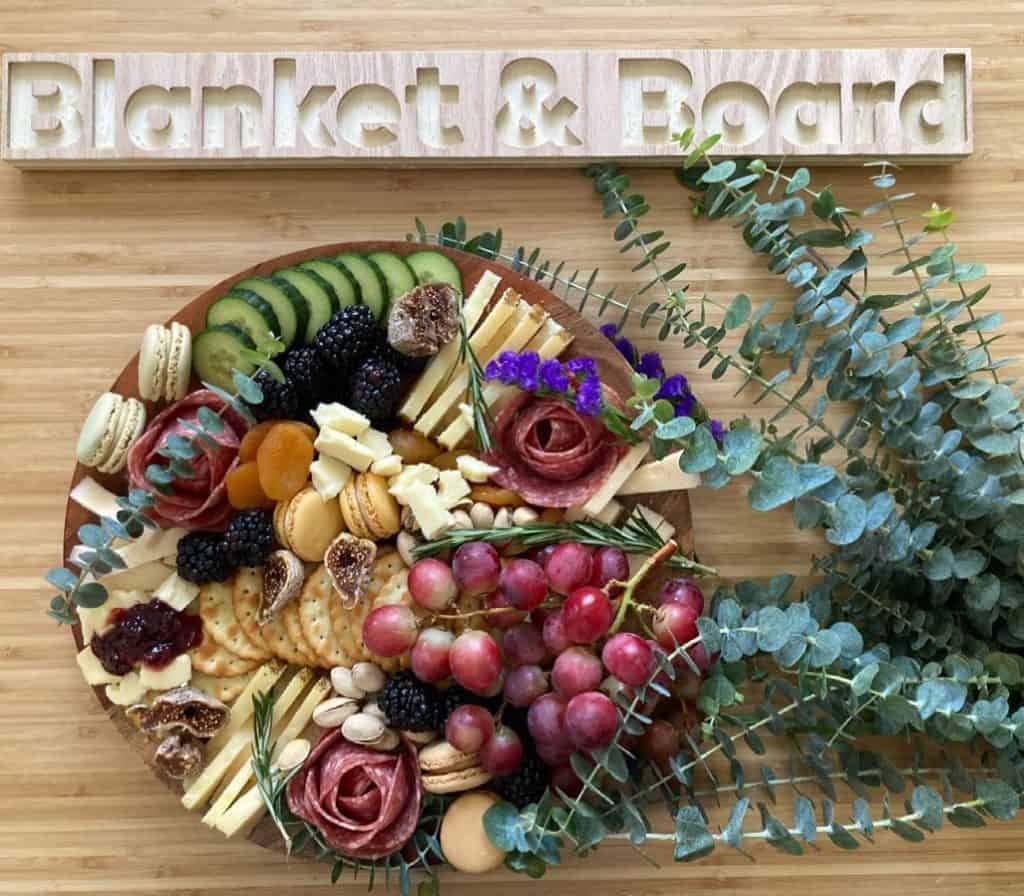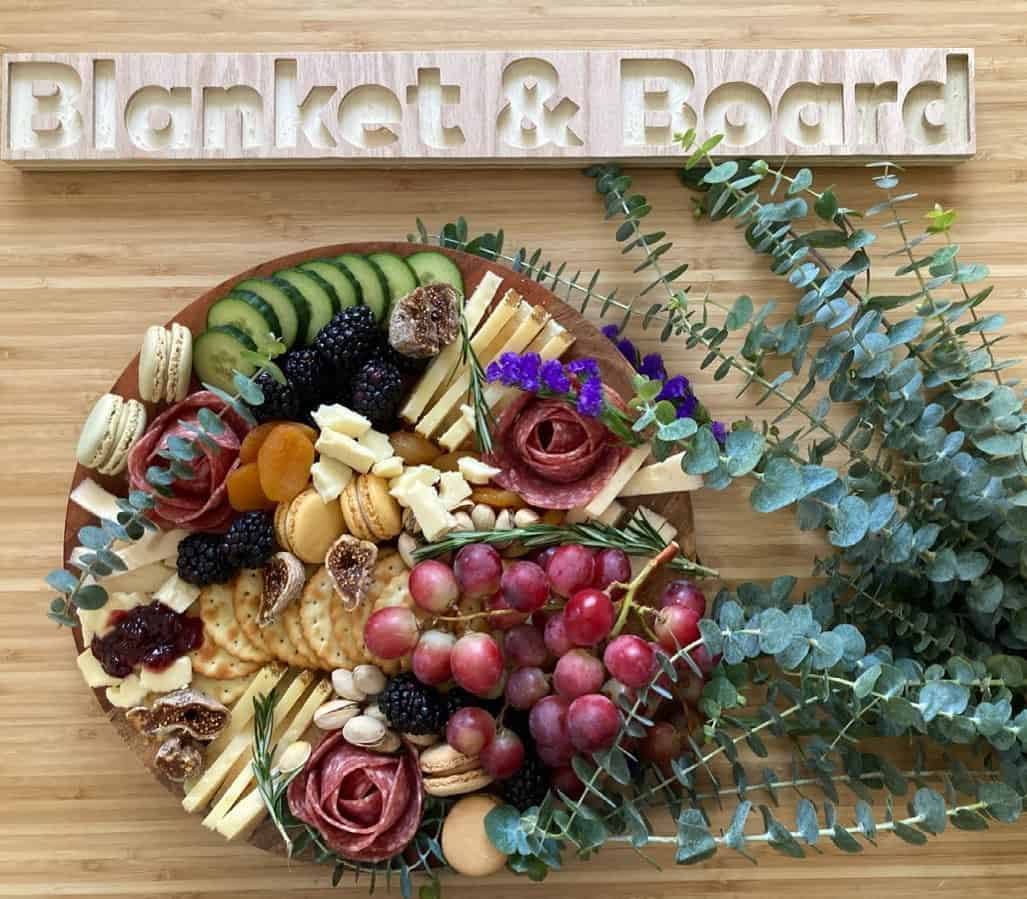 Blanket & Board
Not only does event-planning company Blanket & Board put together stunning charcuterie boards, they also plan everything you need to create intimate gatherings in Pittsburgh parks – and with their new double-decker event bus. They offer a lot of different options, including charcuterie boxes, grazing tables, and curated picnics at various locations across the city. Visit their website to reserve a time, and for more information.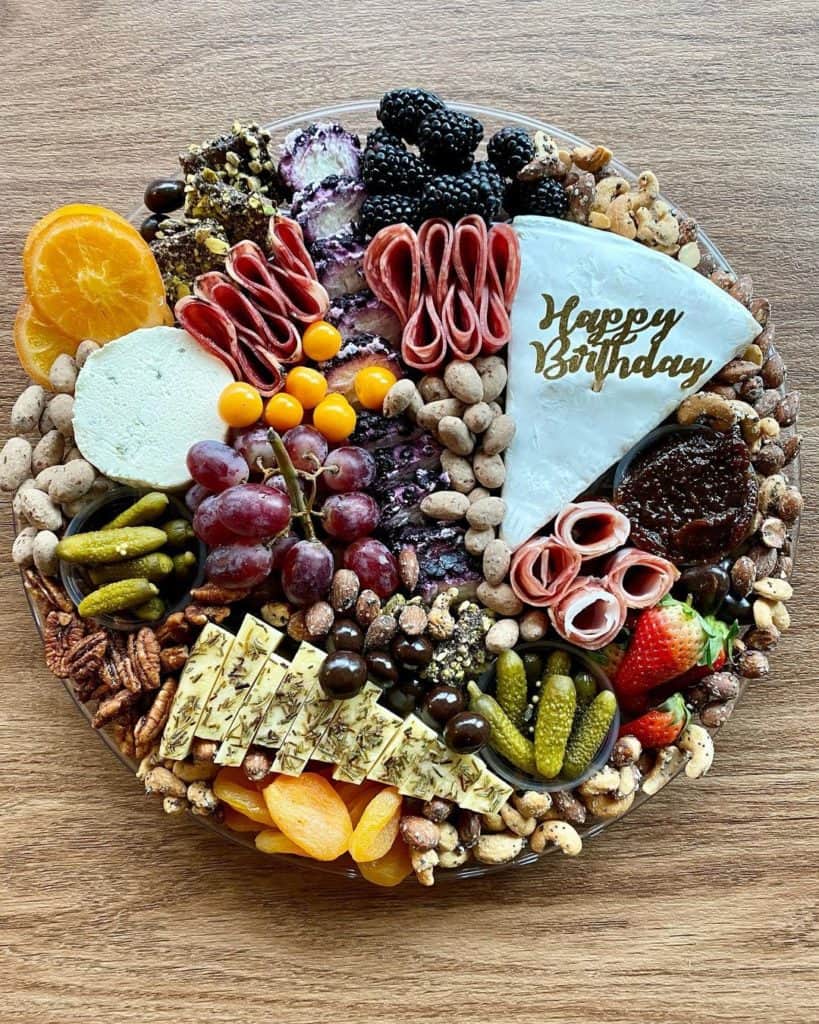 Rosemary & Honey
Rosemary & Honey specializes in personalized charcuterie boards, available in a variety of sizes and shapes. Mini boxes start at $40, and large, 18-inch round trays are $185. They also offer date night boxes, monogrammed boxes, and fun holiday specials. Delivery is available, and (at this time), they're only taking weekend orders. Order forms are available online, and more information can be found on Rosemary & Honey's Instagram page.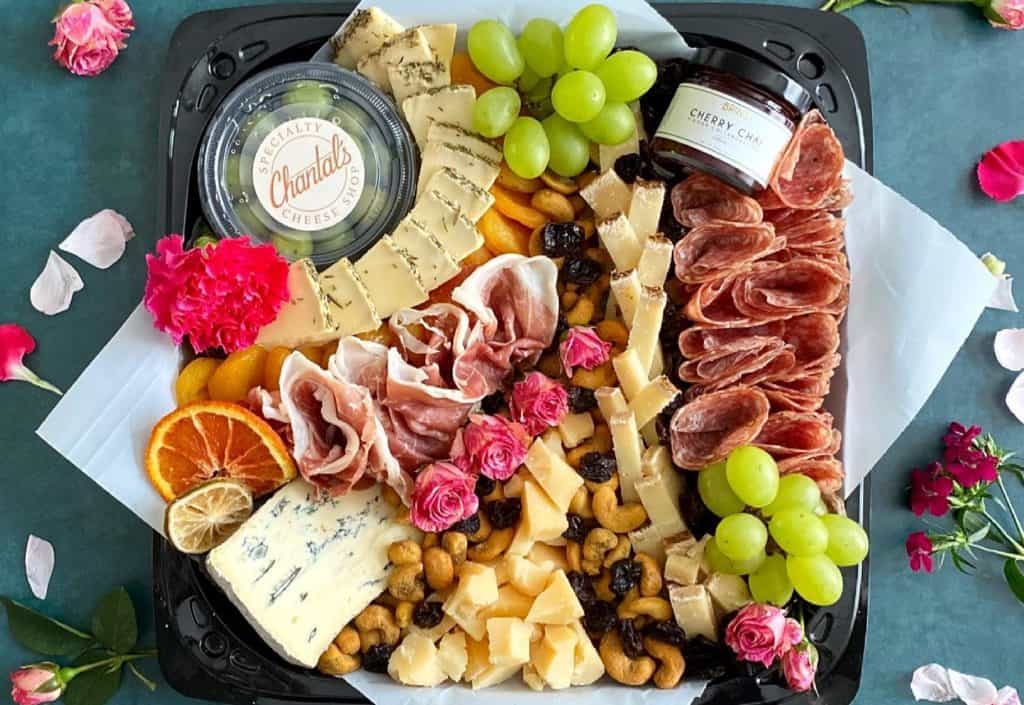 Chantal's Cheese Shop
Chantal's Cheese Shop in Bloomfield is the spot in Pittsburgh to find the best selection of artisan cheeses. Stop in their shop to create your own cheese platter, or order one from their website – they offer gorgeous trays with an array of options, including 'Herder's Select,' 'Safe Bet' and 'The Vegan.' Charcuterie platters and vegetarian options are also available. Platters are available for pick-up. (4402 Penn Avenue)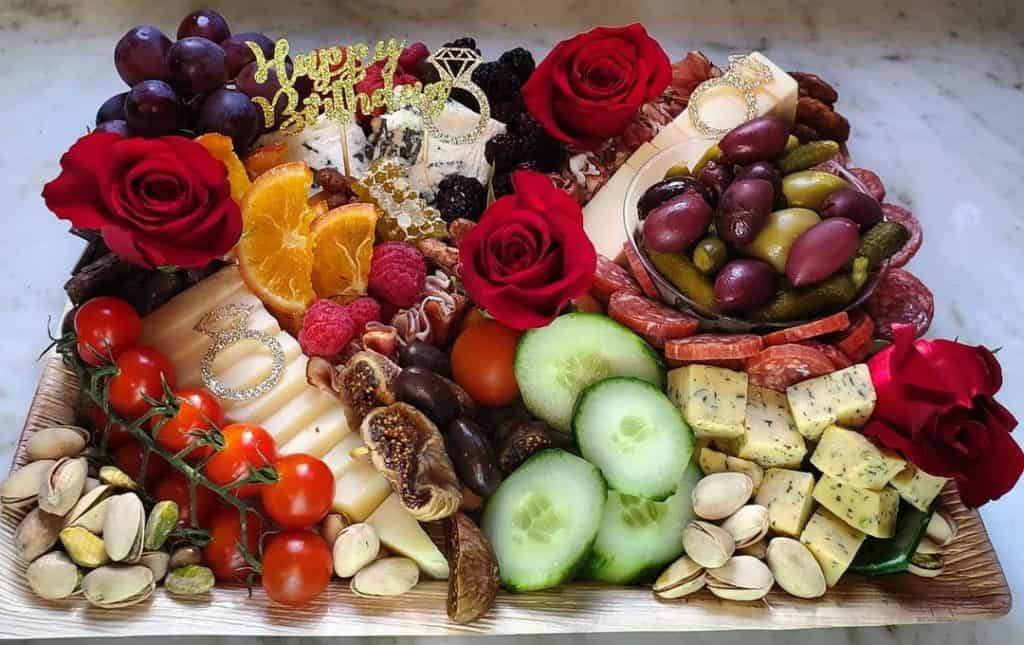 The Cheese Queen PGH
The Cheese Queen is committed to bringing her love of charcuterie directly to your door. Owner Megan McGinnis Smith sells beautifully-designed cheese boards from her lovely Mt. Oliver shop, with board prices that range from from $75 to $250 each, and boxes that start at $25. They also do fruit boards, dessert boards, grazing tables, and special holiday orders, too. Orders can be placed online.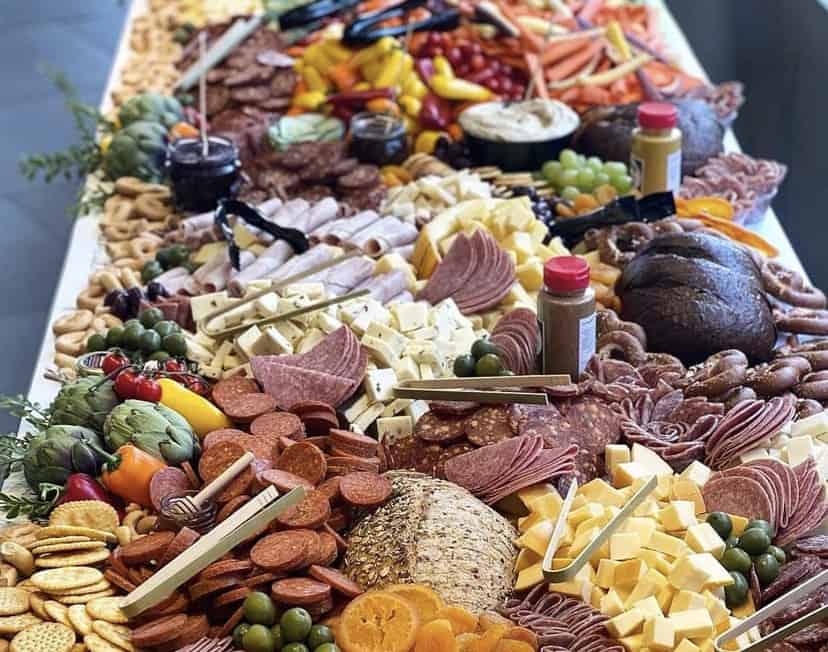 Pickles and Pancetta
Nicole Mancini Mountain of Pickles and Pancetta has a gift for creating super-personalized charcuterie boards and grazing tables for special events, parties, and holidays. Orders can be placed through her Instagram page, and look for a storefront to open in Fox Chapel in 2024.
Salty Pork Bits
Chef Justin Severino's Salty Pork Bits offers Pittsburgh-made salami and cured meats for nationwide shipping. Charcuterie packages include the 'Ultimate Charcuterie Board' ($98) with Duck Speck, Lamb Pomegranate Salami, Fernet & Olive Salami, Ramp Salami and accompaniments like cornichon and pickled Basque peppers, the 'Italian Classics' ($48) package with Finocchiona, Calabrese, and Toscano, and 'French Favorites,' ($48) with a selection of French-influenced salami. Pickup is also available from Morcilla on select dates each month.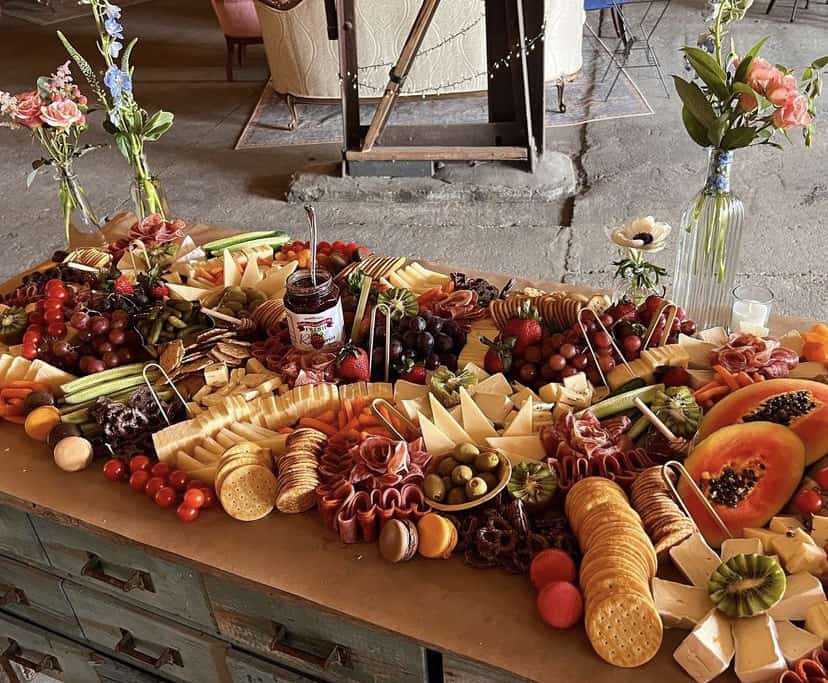 Brie Mine Charcuterie
Boxes, charcuterie and cheese boards, and grazing tables are available from Brie Mine Charcuterie. Available for weddings, parties, bridal showers, and picnics, each board can be personalized with a selection of cheese, charcuterie, fruits and sweets. DM on Instagram to place an order, or make an inquiry.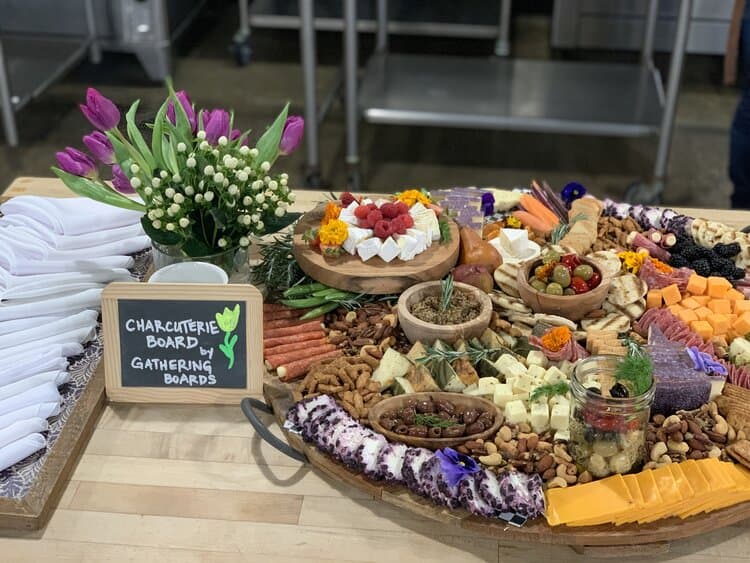 Gathering Boards
Gathering Boards, an off-shoot of EZPZ Gatherings, offers hand-crafted boards using seasonal cheeses, charcuterie, fruits, nuts, spreads and crackers. Mini boards start at $50, and large boards (which serve 25 to 35 people) are $250. Boards are available for pickup in Pittsburgh, or for delivery within a five-mile radius of the Sharpsburg/Aspinwall area. Order online.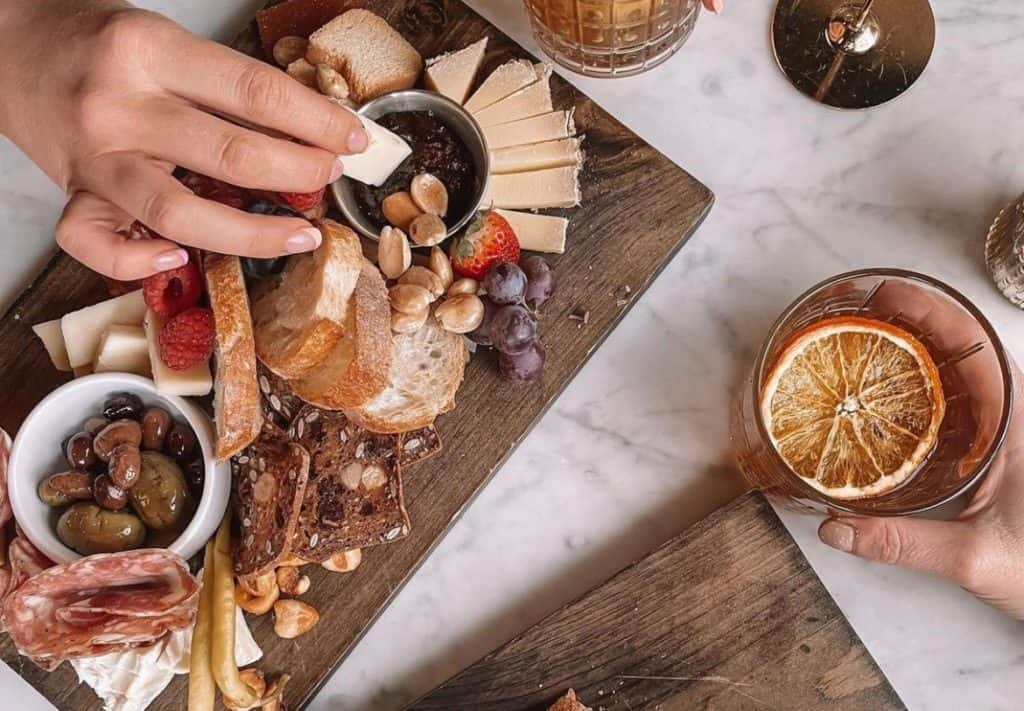 Mediterra Café
All of Mediterra Cafe's locations offer stunning cheese and charcuterie boards in Pittsburgh, along with specialty platters, available for pre-order. Cheese and charcuterie boards start at $75, and they also offer crudité platters, featuring assorted vegetables, chickpea hummus, and house-made ranch.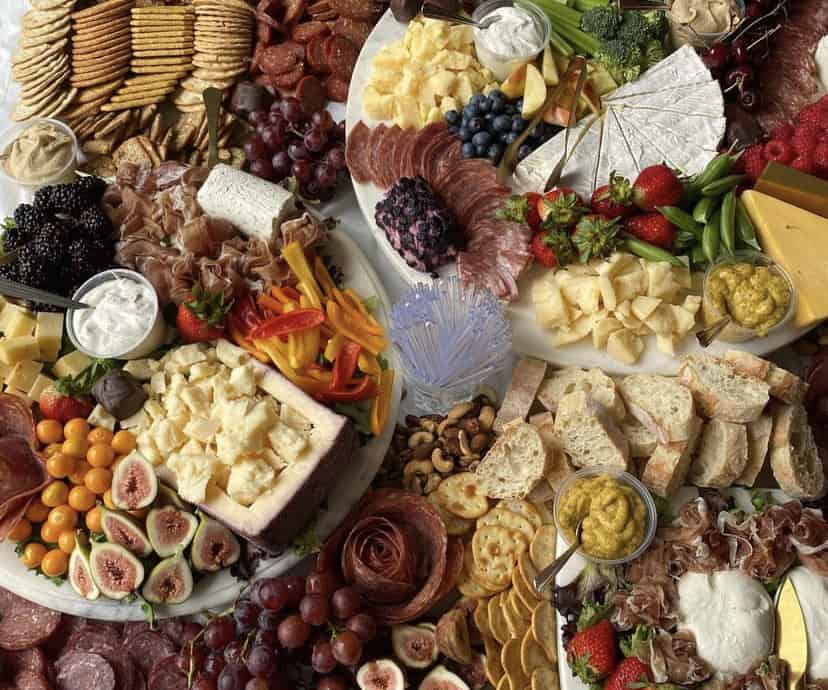 PGH Cheeseboards
Located in Zelienople, PGH Cheeseboards has meat and cheese boards, breakfast boards, mini boxes, brie 'birthday cakes,' and grazing table options available. Pricing depends on the concept, but small charcuterie boards (serving two to five people) start at $50. For inquiries, email [email protected]
Know of any other companies making cheese and charcuterie boards in Pittsburgh? Let us know in the comments!