Cheese and charcuterie boards have been having quite the moment in Pittsburgh and beyond. These artfully-arranged, overflowing trays of cheeses, meats, fruits and other goodie can help make entertaining a breeze, and a slew of new businesses have popped up that will create boards for any occasion – and deliver them to your door.
Where to Order Cheese and Charcuterie Boards in Pittsburgh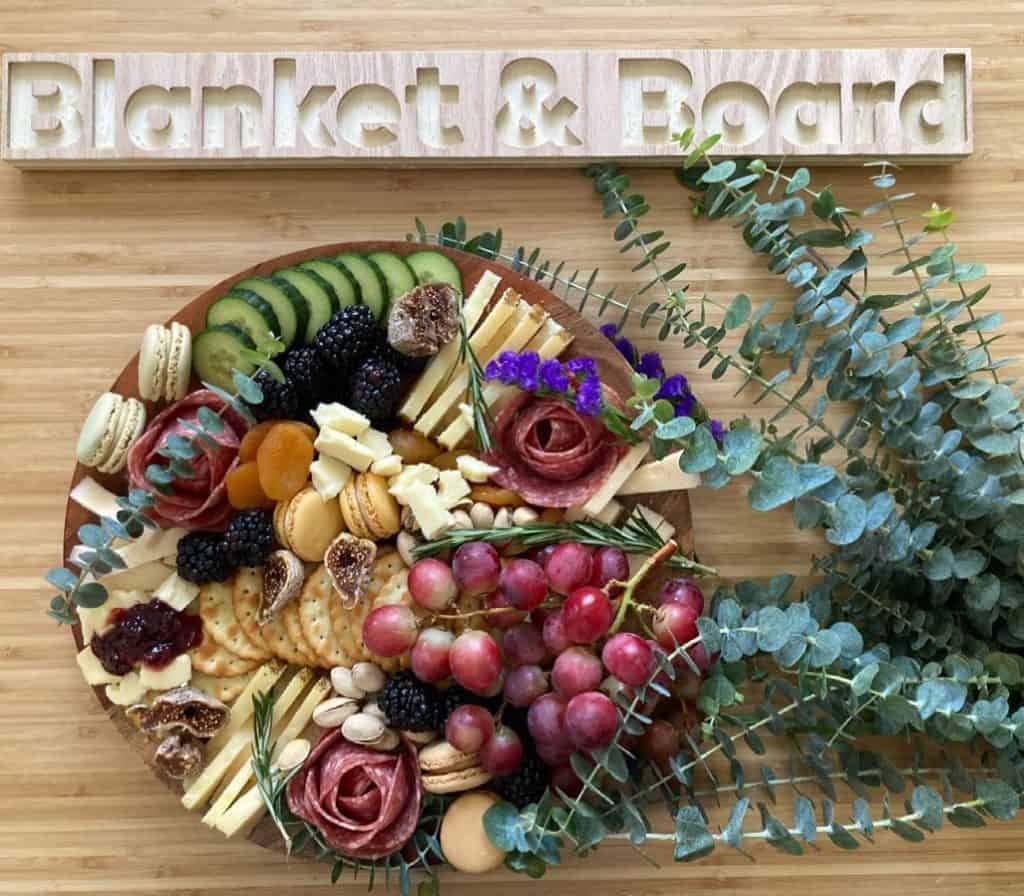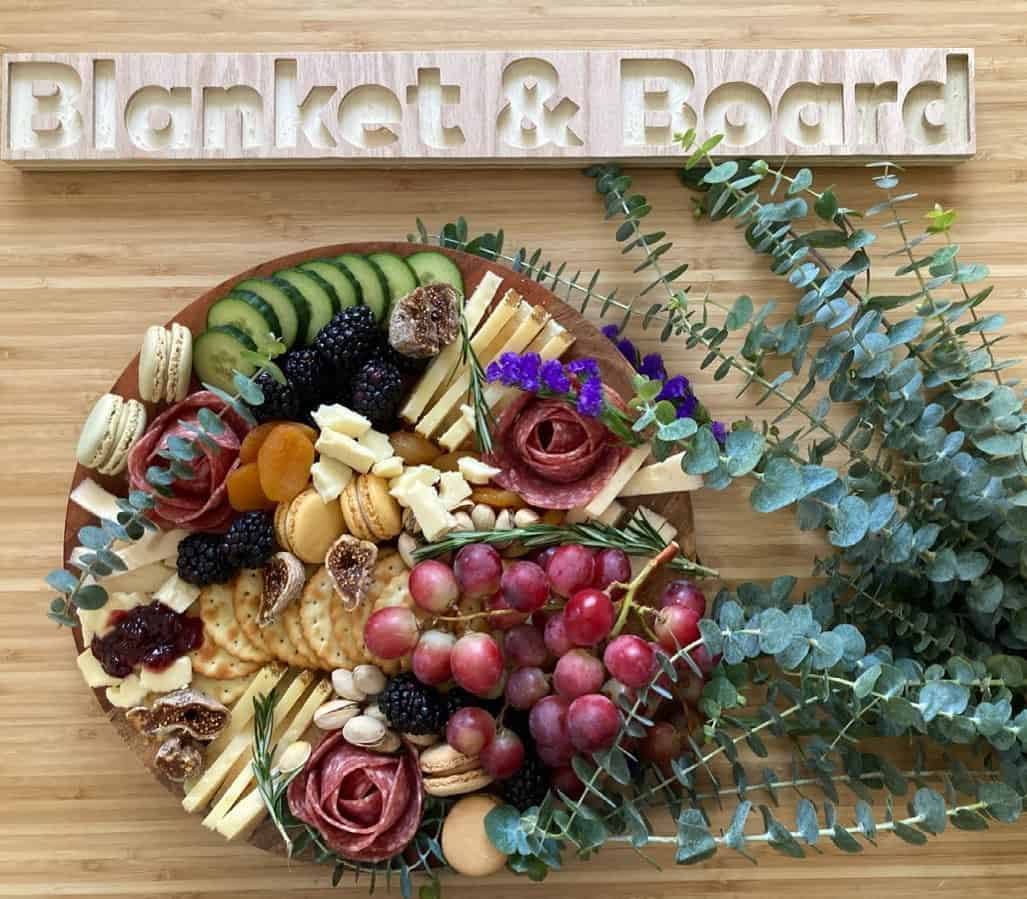 Blanket & Board
Not only does event-planning company Blanket & Board put together stunning charcuterie boards, they also plan everything you need to create intimate gatherings in Pittsburgh parks. They offer regularly-scheduled picnics on the second and last Saturday of each month during picnic season, including brunch picnics and evening picnics. DIY boxes are also available during regular picnic hours in Highland Park and Schenley Park. Visit their website to reserve a time, and for more information.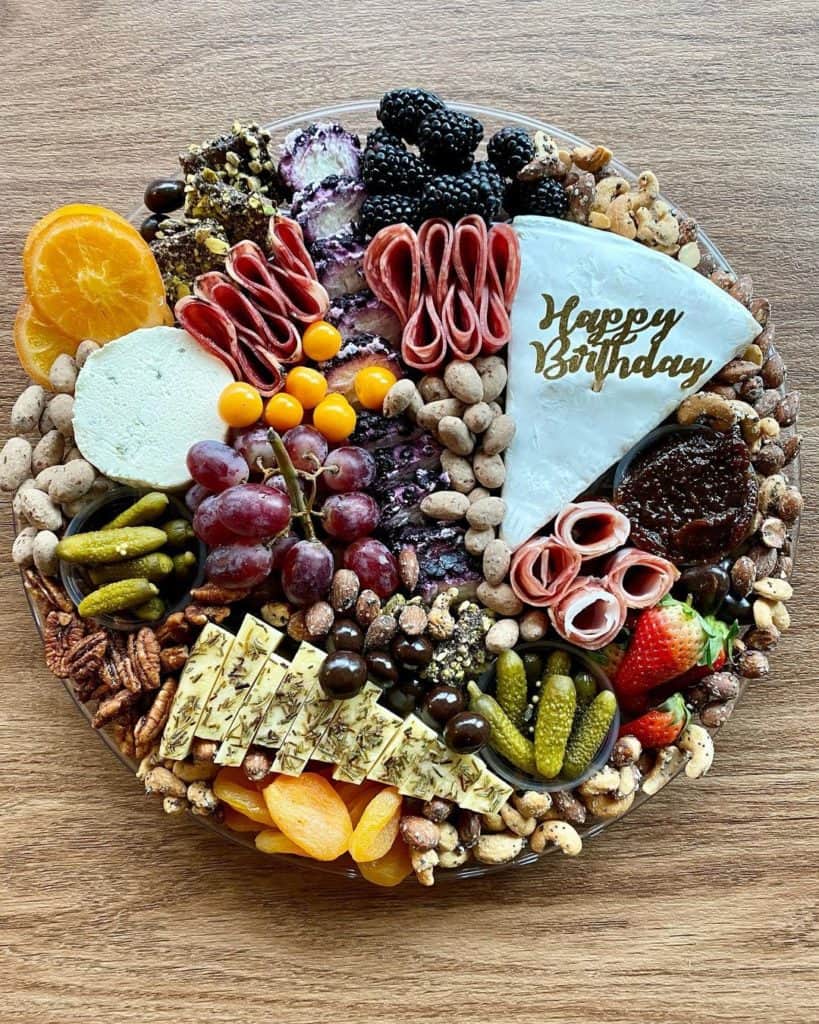 Rosemary & Honey
Rosemary & Honey specializes in personalized charcuterie boards, available in a variety of sizes and shapes. Mini boxes start at $30, and large, 18-inch round trays are $145. They also offer Movie Night boxes, Kid's boards, and more. Order forms are available online, and more information can be found on Rosemary & Honey's Instagram page.
Chasing Cheese
You'll find bright and cheerful cheese and charcuterie boards in Pittsburgh from Chasing Cheese, a small business that offers boxes, trays and individual charcuterie cups for special events. They also offer 'Barkuterie' boards, filled with dog-friendly treats. Contact Chasing Cheese at [email protected] to order.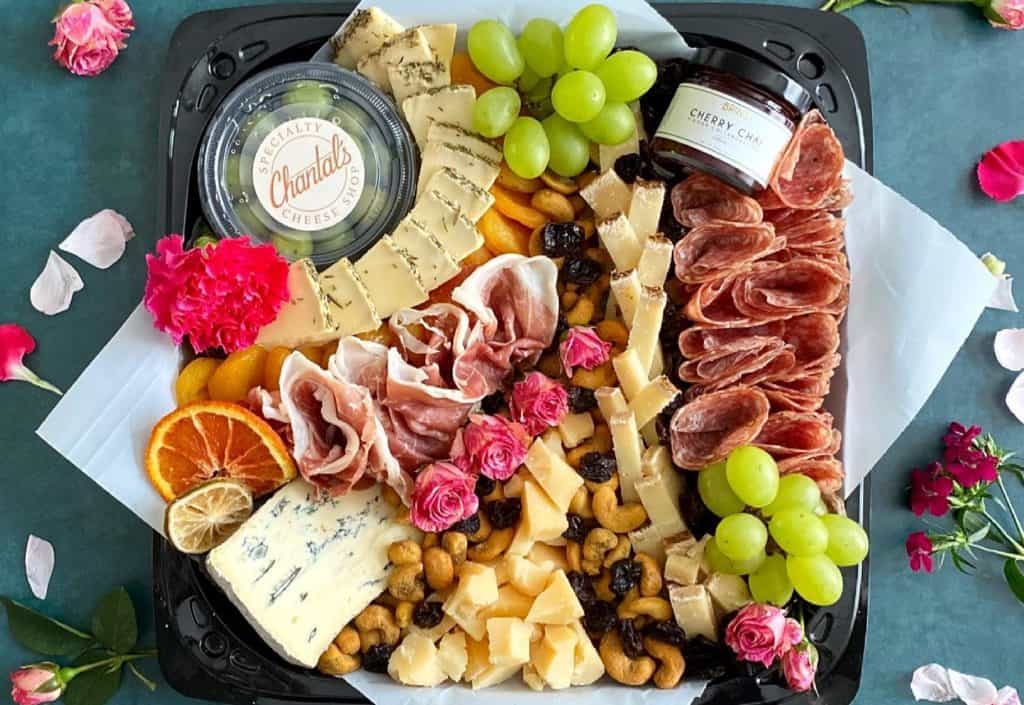 Chantal's Cheese Shop
Chantal's Cheese Shop in Bloomfield is the spot in Pittsburgh to find the best selection of artisan cheeses. Stop in their shop to create your own cheese platter, or order one from their website – they offer gorgeous trays with an array of options, including 'Monger's Choice,' 'The Adventurer' and 'Made in America.' Charcuterie platters and vegetarian options are also available. Platters are available for pick-up or delivery. (4402 Penn Avenue)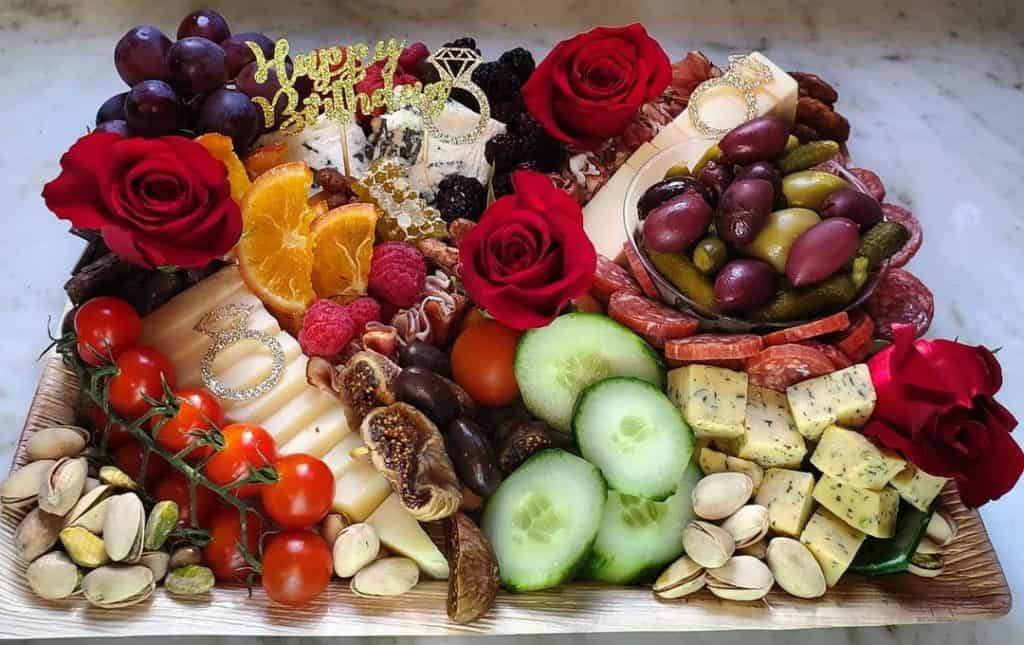 The Cheese Queen PGH
The Cheese Queen is committed to bringing her love of charcuterie directly to your door. Owner Megan McGinnis Smith sells beautifully-designe cheese boards that range from $65 to $110 each, and boxes that start at $30. Orders are taken through direct messages on Instagram.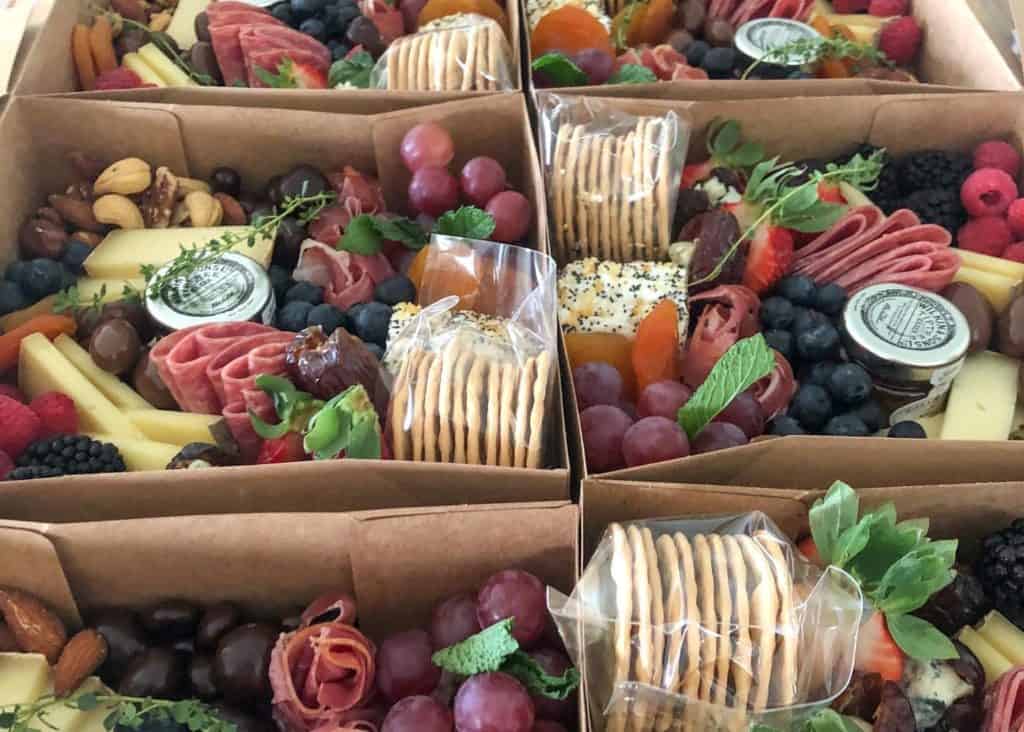 Sideboard Charcuterie
Serving areas north of Pittsburgh, including Butler, Saxonburg and Cabot, Sideboard Charcuterie offers individual 'picnic pack' charcuterie snacks for one ($15), mini, small, medium and large cheese and charcuterie boards. Sideboard also offers charcuterie boards to enjoy at Saxonburg Heritage Wine Cellar during special events. See the latest updates on their social media, and order online.
Salty Pork Bits
Chef Justin Severino's Salty Pork Bits offers Pittsburgh-made salami and cured meats for nationwide shipping. Charcuterie packages include the 'Ultimate Charcuterie Board' ($98) with Duck Speck, Lamb Sujuk Salami, Fernet & Olive Salami, Hazelnut Salami and accompaniments like cornichon and pickled Basque peppers, the 'American Iberian' ($48) package with Chorizo, Fuet, Salchichon and Morcilla Iberia, and 'French Favorites,' ($48) with a selection of French-influenced salami. Pickup is also available at their Lawrenceville store. (5306 Butler Street)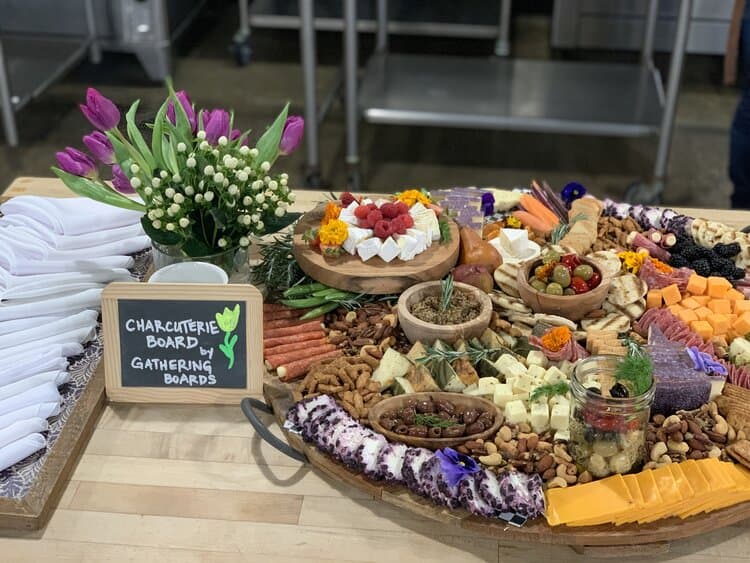 Gathering Boards
Gathering Boards, an off-shoot of EZPZ Gatherings, offers hand-crafted boards using seasonal cheeses, charcuterie, fruits, nuts, spreads and crackers. Boards are available for pickup in Pittsburgh, or for delivery within a five-mile radius of the Sharpsburg/Aspinwall area. Order online.
Heritage Craft Butchers
Heritage Craft Butchers is a craft butchery, selling everything from Baby Back Ribs to Elysian Fields Lamb Chops. Their Marianna location also offers classic charcuterie boards, made with a selection of in-house cured meats including salama, chorizo and speck, along with cheeses and their own condiments including PBR Mustard and Bacon Jam. Boards are available to serve two, four or six people, and can be ordered for pickup online.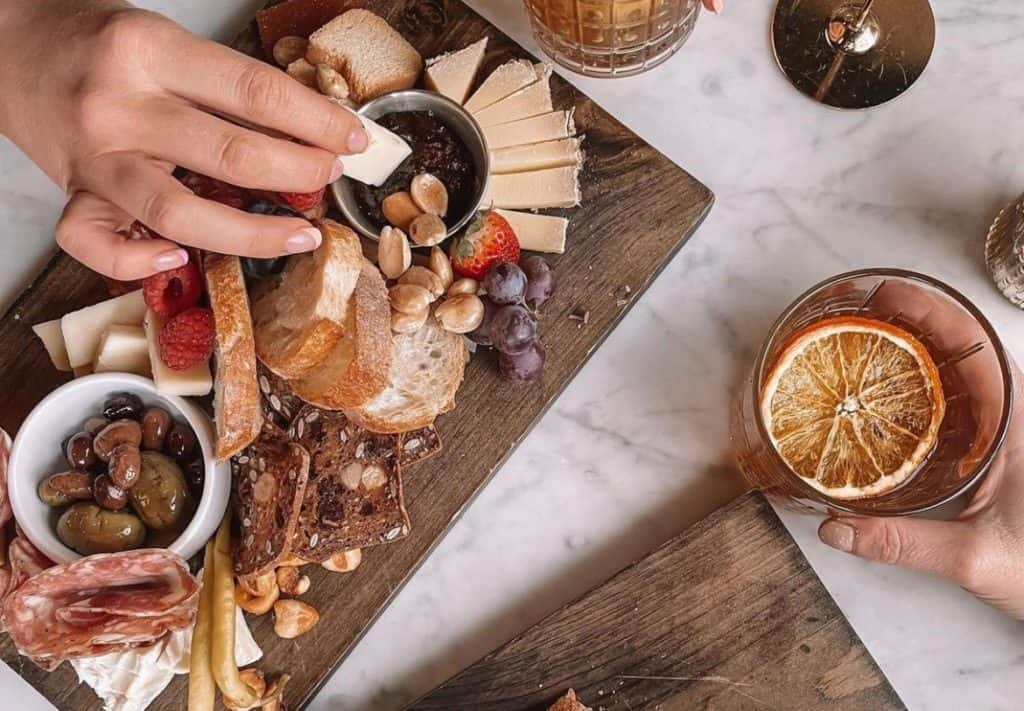 Mediterra Café
Both Mediterra Cafe's Sewickley and Mt. Lebanon locations offer stunning cheese and charcuterie boards in Pittsburgh, along with speciality platters, available for pre-order. Options include the 'All Stars' board, with English cheddar, aged manchego and bacon marmalade, the 'French Farm' board with French bonde d antan chevre, bleu d'auvergne and black cherry confit, and the 'All American' board. Smaller boards are also available for one or two people at each café.
Sorella & Sage
With savory and sweet options, Sorella & Sage, located in Neshannock, offers charcuterie and cheese boards filled with meats, cheeses, fruits and sweet treats, like candy, cookies and chocolate-covered pretzels. Orders are open, and can be made by emailing [email protected].
Pittsburgh Platters
With a variety of boards tailored to individual tastes and event needs, Pittsburgh Platters offers a number of different-sized boards, filled with meats, cheeses, crackers and fruits. They also have charcuterie cones and individual mini jars available for parties. Direct message them on Instagram to order.
Know of any other companies making cheese and charcuterie boards in Pittsburgh? Let us know in the comments!