Pittsburgh restaurants on Diners Drive-Ins and Dives have been featured on the Food Network show since Guy Fieri first visited during the fourth season back in 2008, checking out beloved spots like Nadine's Restaurant and Big Jim's in the Run.
And since the news broke that the show was back this week to film again at Kelly O's, we thought we'd take a look back at all of the local (and drive-able!) spots that Fieri has visited over the years in and around Pittsburgh.
Pittsburgh Restaurants on Diners Drive-Ins and Dives
Big Jim's in the Run
Greenfield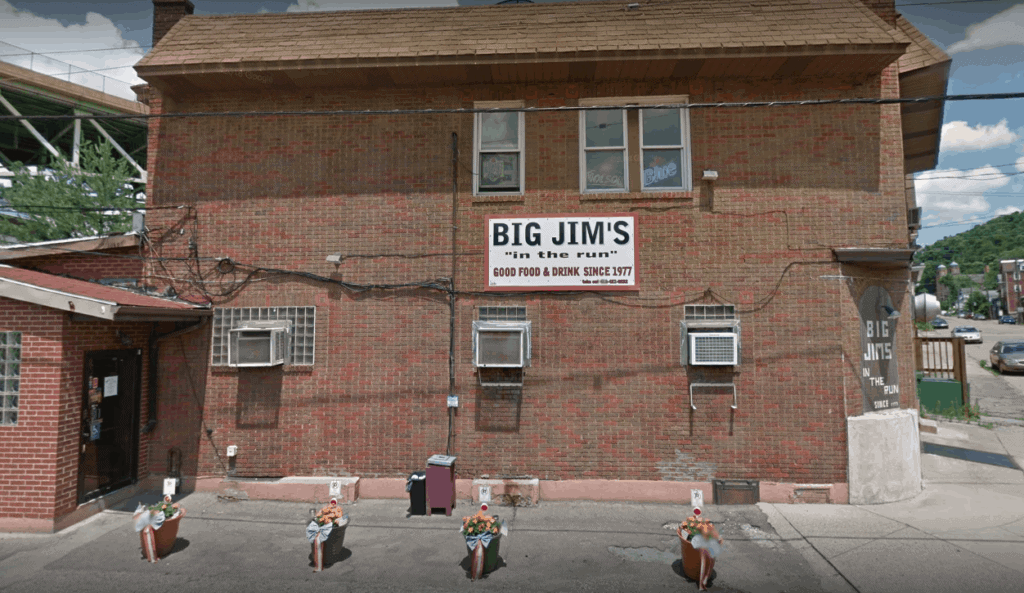 One of our favorite hidden gems, Big Jim's in the Run was part of season 5's 'Longtime Legends,' episode. The restaurant (which has been operating since 1977!) is known for their crazy-good homemade soup, oven-baked hoagies, calzones, their famous half-pound burgers, and their veal Parmesan sandwich, which Fieri said was "ridiculous." Big Jim's (201 Saline Street)
Dor-Stop Restaurant
Dormont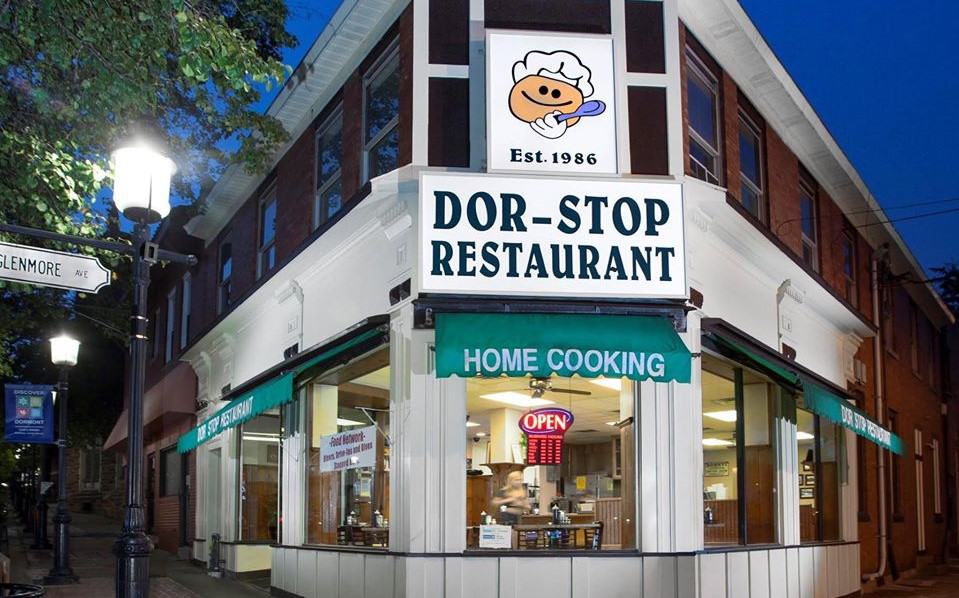 Fieri visited Dormont's Dor-Stop Restaurant on Season 5's 'What's for Breakfast' episode – and he picked a great spot! Their breakfast menu is second to none, with their sweet pumpkin pancakes available year round, plus crave-worthy dishes like Raspberry Crunch French Toast, Surf & Turf Eggs Benedict, and 'Guy's Version' of their beloved egg breakfast, featuring hot sausage, jalapenos, cheddar cheese, tomatoes, green peppers, onions, eggs, home fries, and Italian toast. The Dor-Stop is currently open for dine-in service at 25% capacity, outdoor dining, takeout and delivery. Dor-Stop Restaurant (1430 Potomac Avenue)
Kelly O's
Strip District and North Hills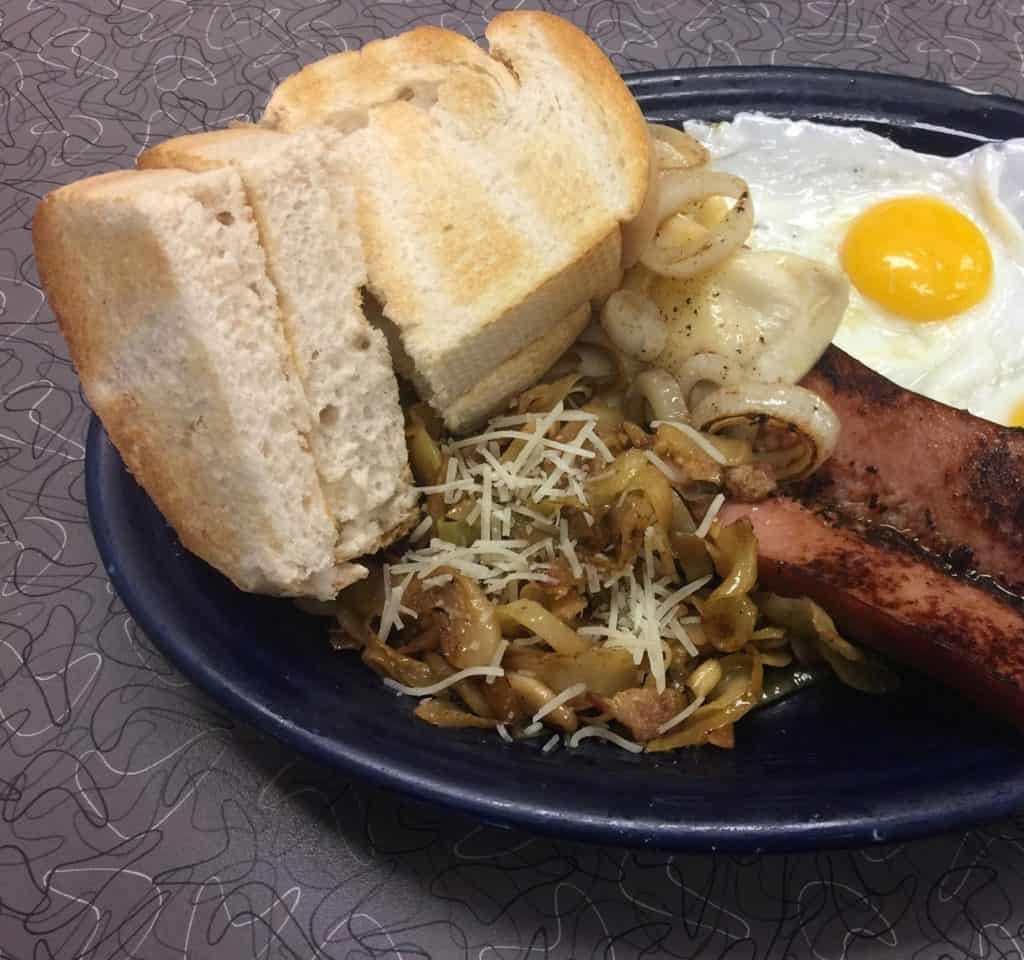 Though Kelly O's (one of Pittsburgh's best diners) serves breakfast all day, during Fieri's season 5 'Regional Classics' stop at Kelly O's diner, he sampled all kinds of savory lunch items – they even have a 'Triple D Features' on their menu, with DDD menu items like Polenta with Bolognese, Turkey Pot Pie Soup, and their famous house-made haluski. Kelly O's Diner (multiple locations)
Nadine's
South Side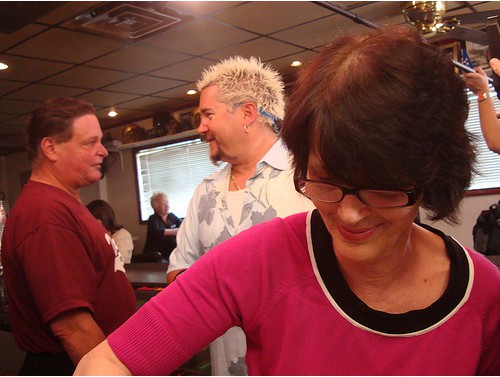 Fieri visited Nadine's on the South Side on season 4, as part of an episode called 'Cookin' It Old-School.' He sampled a number of dishes at the family-run restaurant that's known for the homemade comfort food favorites like Stuffed Banana Peppers, Fried Bologna and their Guy-approved hot sausage and salami-packed Na's Pasta (which is even featured on the Food Network's recipe finder). Nadine's (19 South 27th Street)
Starlite Lounge
Blawnox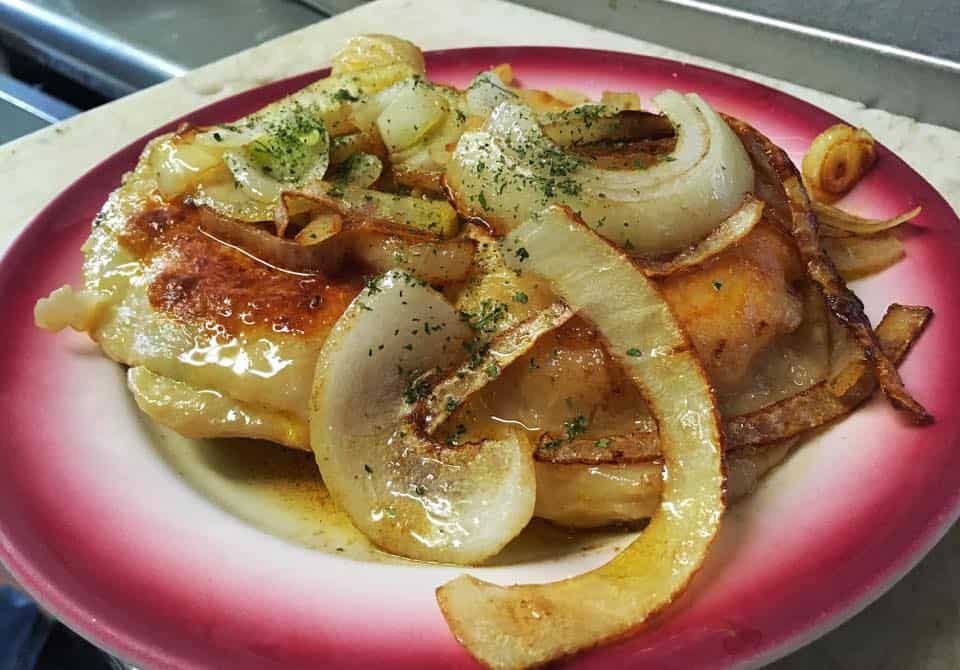 In season 4's 'Burgers and Dogs' episode, Fieri stopped at Starlite Lounge in Blawnox to sample some of the bar's best homemade dishes, including the Chicken Diablo, which Fieri called "dynamite." Starlite Lounge is also known for their famous pierogies, their Green Pepper Soup, and their fried fish sandwiches, served on a Mancini roll. Starlite Lounge (364 Freeport Road, Blawnox)
Fieri also visited two other western Pennsylvania restaurants that have closed in the years since their DDD spotlight, including Crystal on Penn in season 4's 'A Taste of Everywhere' episode. Crystal on Penn closed in 2019. In season 5's 'Real Deal Italian,' Fieri stopped by LoBello's 5th Avenue Spaghetti House, a family-run restaurant in Coraopolis that closed in 2017.
Looking for even more Diners, Drive-Ins and Dives? Fieri visited a number of spots in Cleveland (just a two-hour drive from Pittsburgh!) during seasons 7 and 8.
Cleveland Restaurants on Diners Drive-Ins and Dives
Lucky's Cafe
Tremont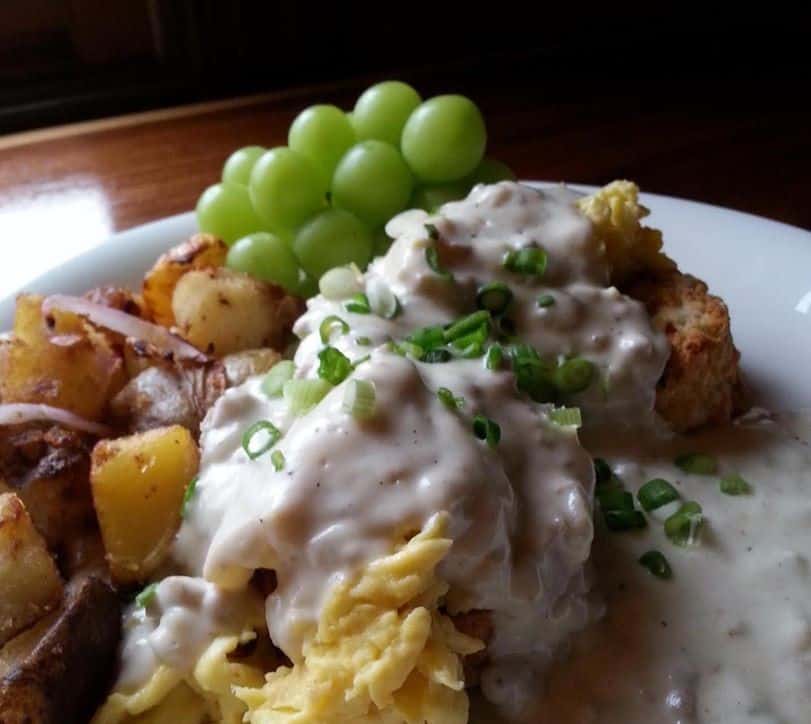 Fieri stopped by the Cleveland staple Lucky's Cafe during season 7's 'Barbequed, Baked and Brined' episode. The brunch spot is known for their DDD-approved Cheddar Scallion biscuits and gravy, Baked Mac & Cheese, and their Lucky's Reuben, with corned beef, sauerkraut, Rye bread and house-made Thousand Island dressing. Lucky's Cafe (777 Starkweather, Cleveland)
Geraci's Restaurant
Multiple Locations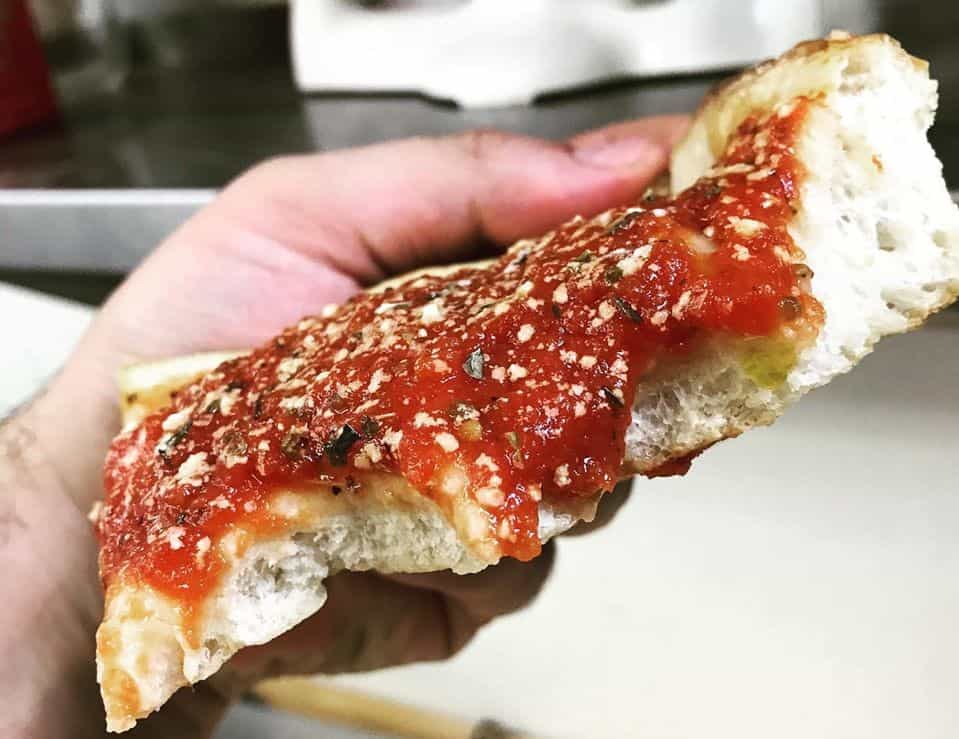 During season 7's 'Legacies' episode, Fieri featured Geraci's Restaurant, an old-school restaurant that has been serving Italian specialties since 1956. They're known for their homemade meatballs, and their piled-high pizzas (especially their classic Pepperoni). Geraci's Restaurant (multiple locations in Cleveland)
Parkview Nite Club
West Side
Known as a 'Cool Place for Shadey People,' Parkview Nite Club was featured during season 7's 'Dives Worth a Drive' episode. The restaurant serves down-home takes on snacks (like Country-Fried Asparagus and Deep-Fried Pierogies), and huge sandwiches, including their Smoked Salmon BLT, featured on the show. Parkview Nite Club (1261 W. 58th Street, Cleveland)
Momocho
Ohio City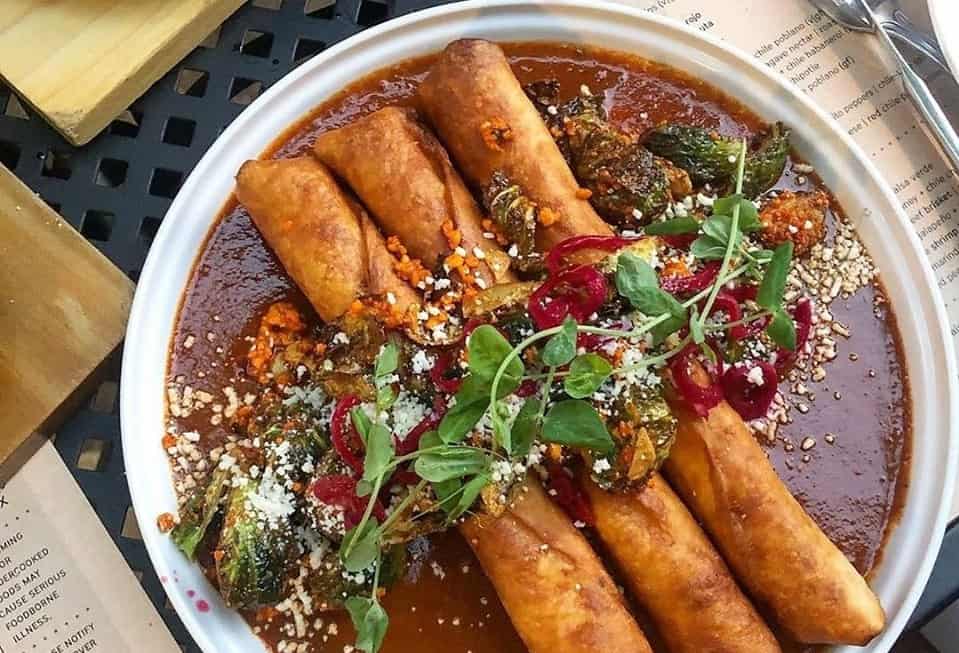 During season 8's 'Comfort Food Classics,' Fieri visited Momocho in Ohio City, sampling their house-made guacamole, which is served in a number of different ways, including with goat cheese, tomato and chile poblano, and pineapple, jicama and mint. The modern Mexican restaurant is also known for their taquitos, enchiladas, and flautas. Momocho will also be sharing their recipe for mole enchiladas on an upcoming episode of Diners, Drive-Ins and Dives: Takeout edition. Momocho (1835 Fulton Road, Cleveland)
What Pittsburgh restaurants do you think should be featured on Diners Drive-Ins and Dives? Let us know in the comments!
Want even more Good Food? Read these: