These classic Pittsburgh restaurants have stood the test of time, and are beloved by generations of fans.
While you'll hit some of them on our Ultimate Pittsburgh Road Trip, or while trying the 20 Most Iconic Pittsburgh Dishes, we hope that if you haven't tried any of these Pittsburgh favorite spots yet, you will. And, if you have any favorite old-school spots that we missed, let us know in our comments!
Emil's Lounge
Rankin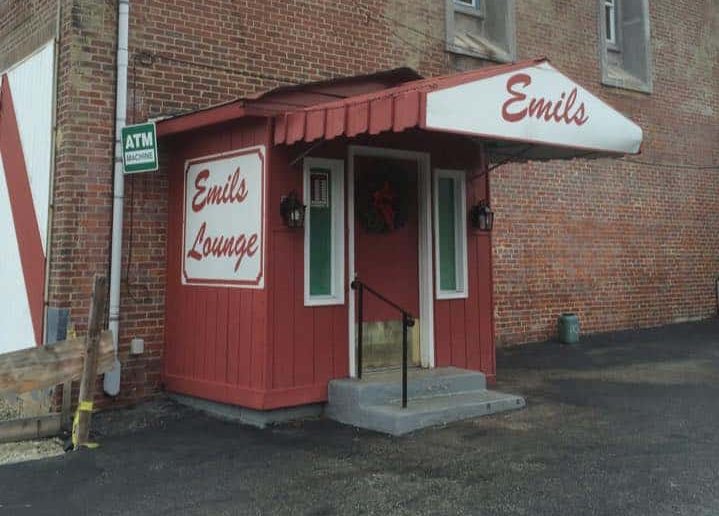 Known for having "Pittsburgh's BEST fish sandwich," this longtime staple in Rankin has been a favorite of visitors (Andrew Zimmern has featured the restaurant on a number of his Travel Channel shows) and Pittsburghers alike ("Rick Sebak was here… and loved it!" is right there on their website, people!). Get the fish sandwich, definitely, but also save room for their famous stuffed cabbage, and their monster-sized Reuben.
Emil's Lounge (414 Hawkins Avenue, Rankin)
Oakmont Bakery
Oakmont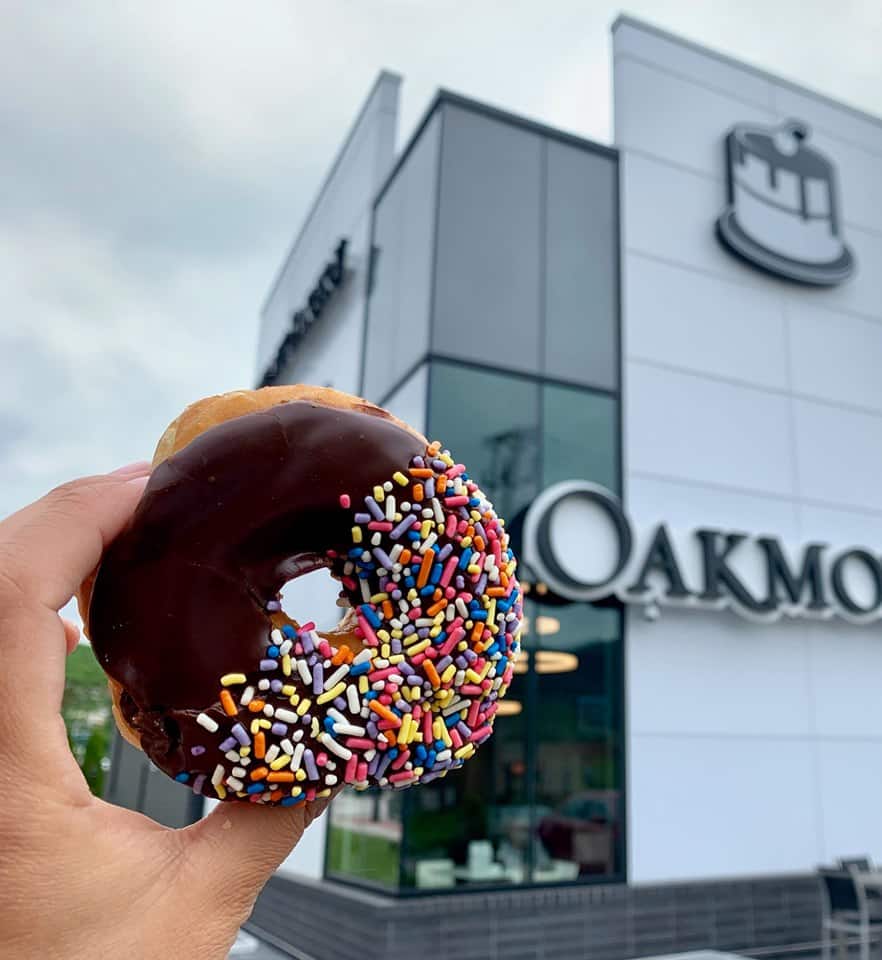 Pittsburghers are obsessed with Oakmont Bakery… and for good reason. The bakery has been serving the Pittsburgh area since 1988, churning out thousands of cakes, cupcakes, doughnuts, pastries and other sweet treats every single day. They offer season-by-season specialties like Pączkis and Farkleberry cookies, and are so popular they opened an expanded bakery space earlier this year to better meet their customer's demand.
Oakmont Bakery (One Sweet Street, Oakmont)
Grant Bar
Millvale
From a spot on our Ultimate Sandwich Road Trip to serving some of the best pies in the 'Burgh (their coconut cream pie is an absolute favorite), Millvale's Grant Bar has been serving delicious, down-home dishes since 1933. You'll find everything from "The Grant Bar Club" sandwich to a $24 surf-and-turf platter with marinated steak and deep-fried shrimp. And, of course, there are the pies. The selection changes daily based on availability, but just trust us – you can't go wrong.
Grant Bar (114 Grant Avenue, Millvale)
Mineo's Pizza House
Multiple Locations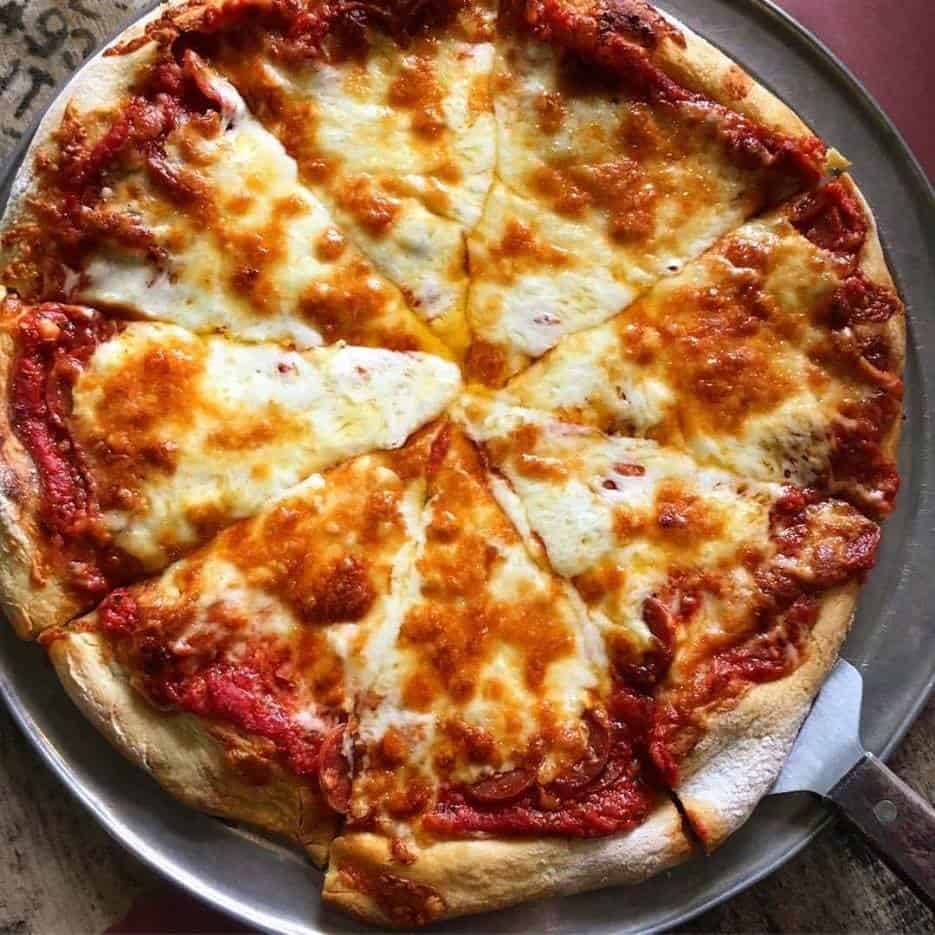 Since 1958, the Mineo family has been serving their pizzas, made with homemade, from-scratch dough, slow-cooked sauce, and hand-grated cheese, to hungry hoards of Pittsburgh pizza fans. The original pizza shop is located in Squirrel Hill, and Mineo's also has a location in Mt. Lebanon, with a North Hills shop set to open later this year. Currently, the third generation of the Mineo family is in the kitchen, serving the same traditional hand-tossed pizza with the original recipe that's been used since the shop first opened.
Mineo's (multiple locations)
Jozsa Corner
Hazelwood
If you're looking for a unique dining experience, this one is for you. Josza Corner has been serving "Hungarian Country Styled Family Cooking" since 1988. You've got to call ahead and make sure that they'll be able to serve you (parties of four or more, please), cooked by chef/owner Alex Josza Bodner. He serves house specialiaties, like Kolbasz Langos, Hortobagyi Pie, Haluska and chicken paprikas in a truly intimate setting.
Josza Corner (4800 Second Avenue)
​Page Dairy Mart
South Side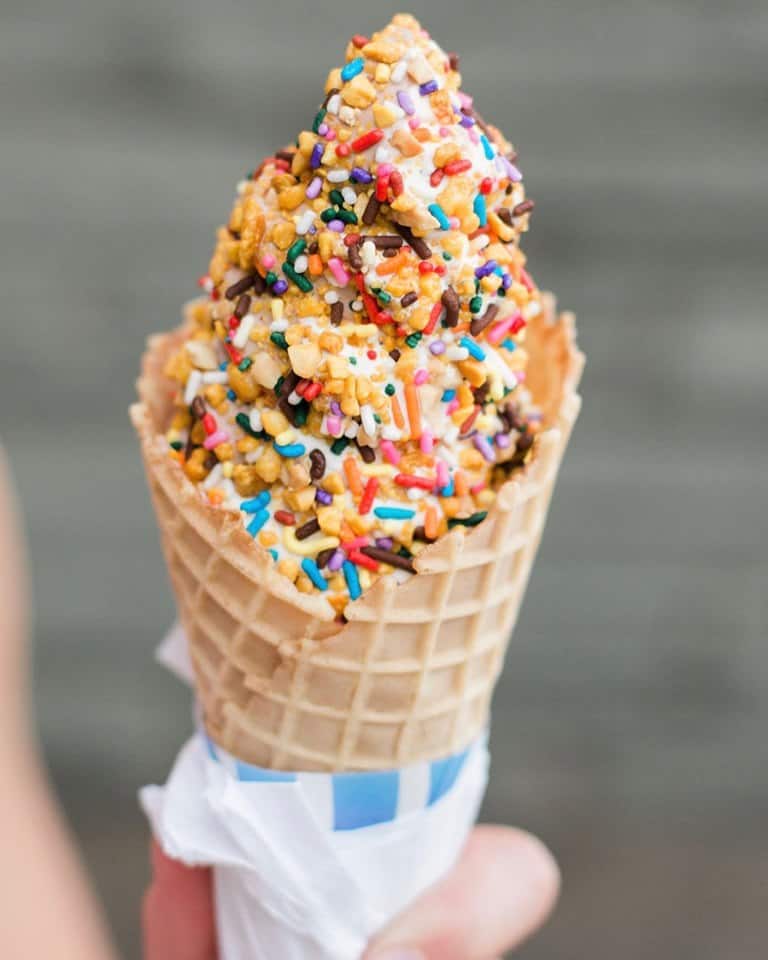 This family-owned ice cream shop always makes big news when they open for the season, serving classic soft serve, milk shakes and Arctic Swirls since they first opened their doors in 1951. Though you'll often find long lines on warm summer nights at Page Dairy Mart, it moves quickly, and is definitely worth the wait.
Page Dairy Mart (4112 East Carson Street)
Pamela's Diner
Multiple locations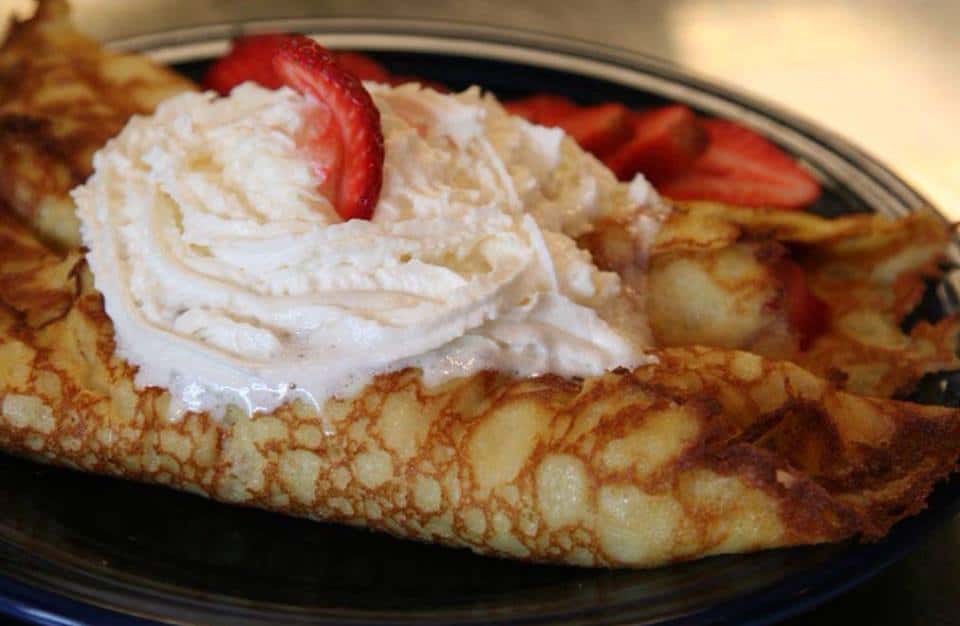 Open since 1980, Pamela's Diner has become a staple in Pittsburgh, with locations dotting all over the city, from their original Squirrel Hill spot, to Millvale, and Mt. Lebanon. They're known for their whisper-thin crepe-style pancakes, stuffed with everything from chocolate and bananas to strawberries and cream.
Pamela's Diner (multiple locations)
Oram's Donut Shop
Beaver Falls
This tiny doughnut shop has been open in Beaver Falls since 1938, serving hot and fresh doughnuts for more than 80 years. The shop's best-seller is their cinnamon roll, a massive doughnut-cinnamon roll hybrid topped with a delicious creamy glaze. They also have lots of filled doughnuts, including their homemade cream (topped with vanilla or chocolate icing), custard, and various jellies.
Oram's Donut Shop (1406 7th Avenue, Beaver Falls)
Alla Famiglia
Allentown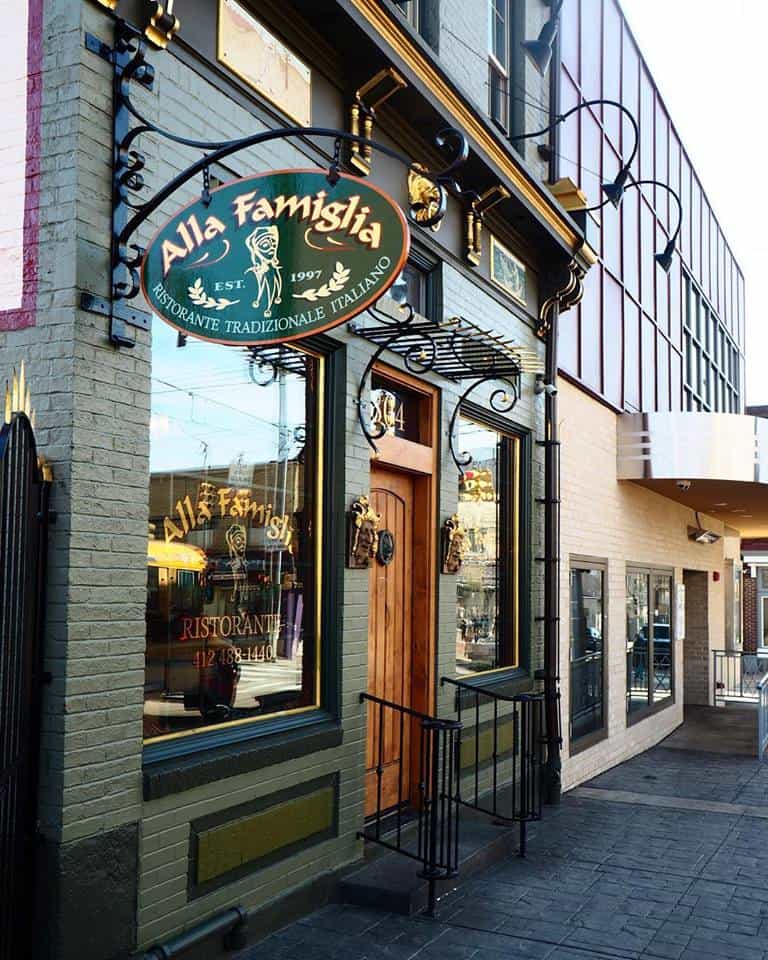 You know you're going to get a fantastic meal at All Famiglia (we love it so much, we put it in our guide on how to eat your way through Pittsburgh in 24 hours!). This tiny restaurant is known for their old-school Italian atmosphere and dishes like veal chops, homemade meatballs, and freshly-made pasta.
Alla Famiglia (804 E. Warrington Avenue)
Primanti Bros.
Multiple Locations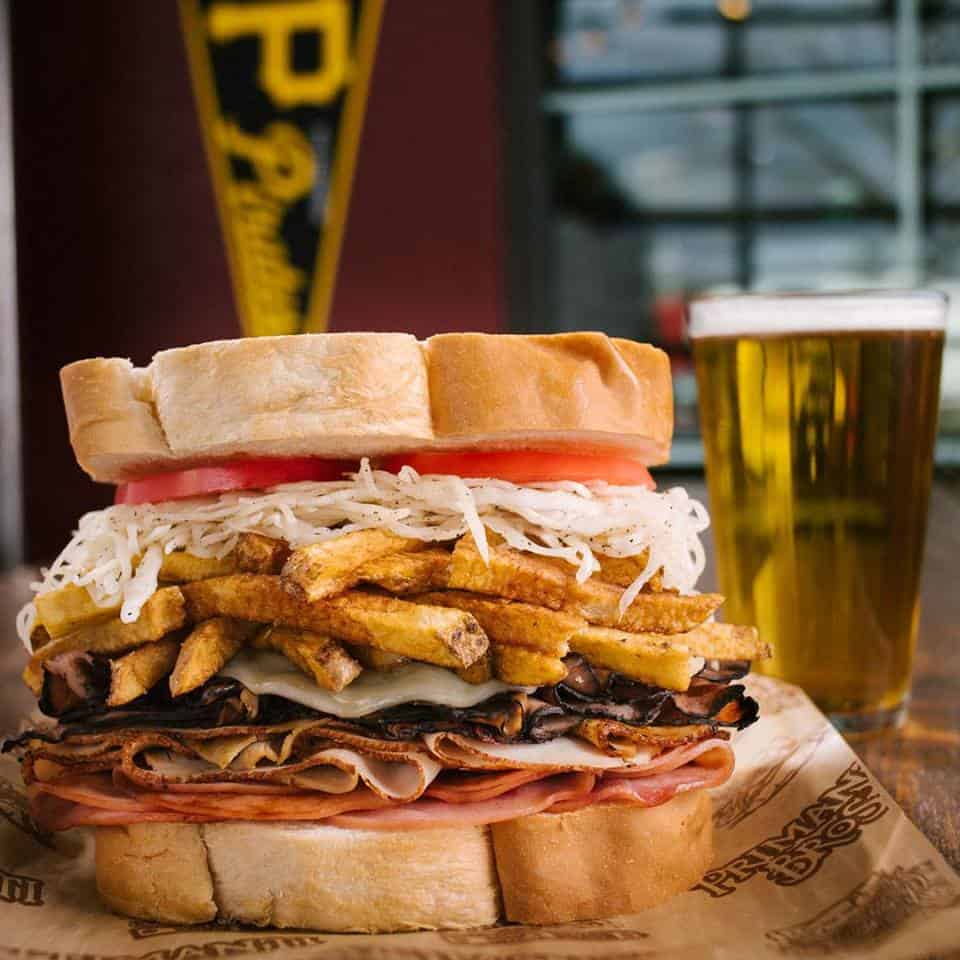 Can you even mention classic Pittsburgh restaurants without mentioning Primanti Bros.? We don't think so. They've been around since 1933, serving French fry and coleslaw-stuffed sandwiches to the masses. And while, yes, there's so much more to Pittsburgh dining than Primanti Bros., there's a reason that they've stood the test of time – those sandwiches are damn good. The original Strip District location is still the best around, but the Market Square spot is great for people-watching.
Primanti Bros. (multiple locations)
DeLuca's Diner
Strip District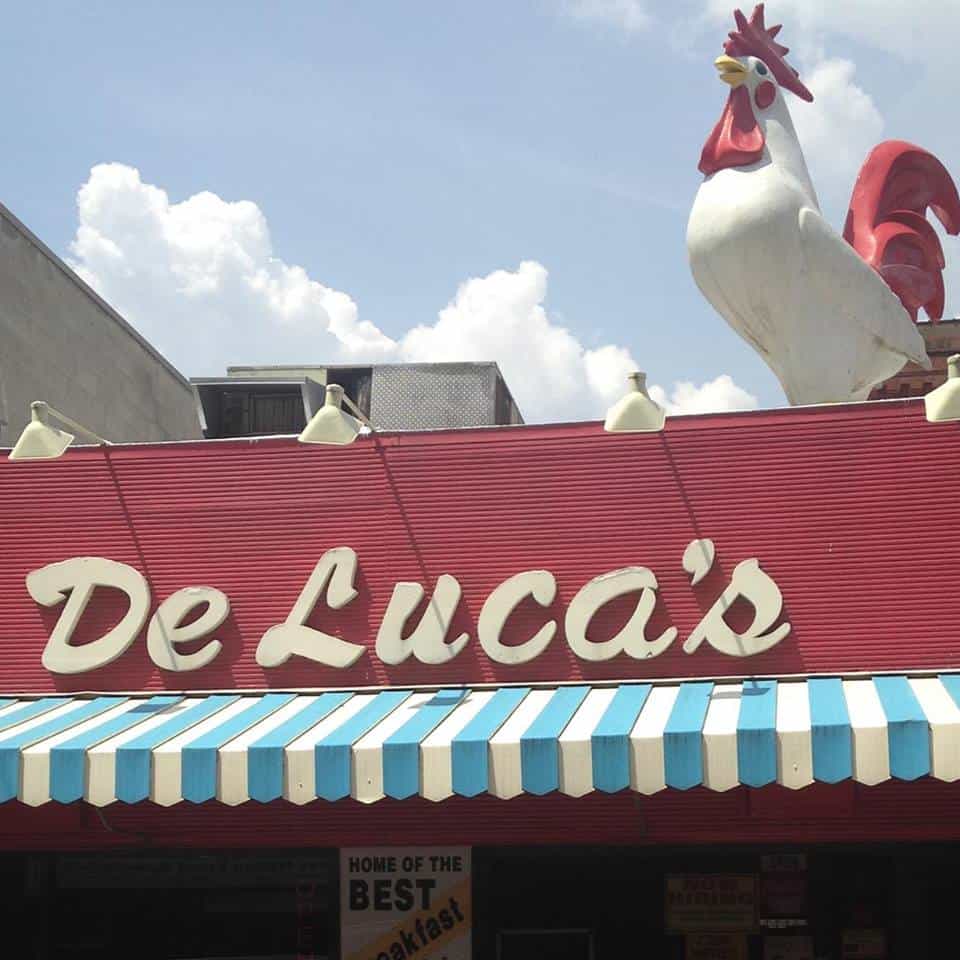 Those lines out the door at DeLuca's Diner in the Strip District can seem a little intimidating, but if you want a hearty, traditional Pittsburgh breakfast, you've come to the right place. DeLuca's Diner is one of those classic Pittsburgh restaurants that serve a massive selection of breakfast offerings, like their famous piled-high waffle "sundaes" (topped with everything from bananas and pralines to French vanilla ice cream and berries). They also have lots of traditional diner lunch options and seasonal specialties too. One thing to remember is that they're cash-only.
DeLuca's Diner (2015 Penn Avenue)
The Original Hot Dog Shop
Oakland
Everyone loves the "O." Founded in 1960, they've been serving hot dogs, 1/4 lb. burgers, fish sandwiches (our personal favorite) and massive baskets of fries to Pitt students (and everyone else) at all hours of the night. It's a great place for late-night people-watching, and the prices can't be beat.
The Original Hot Dog Shop (3907 Forbes Avenue)
Better Maid Donuts 
Crafton Heights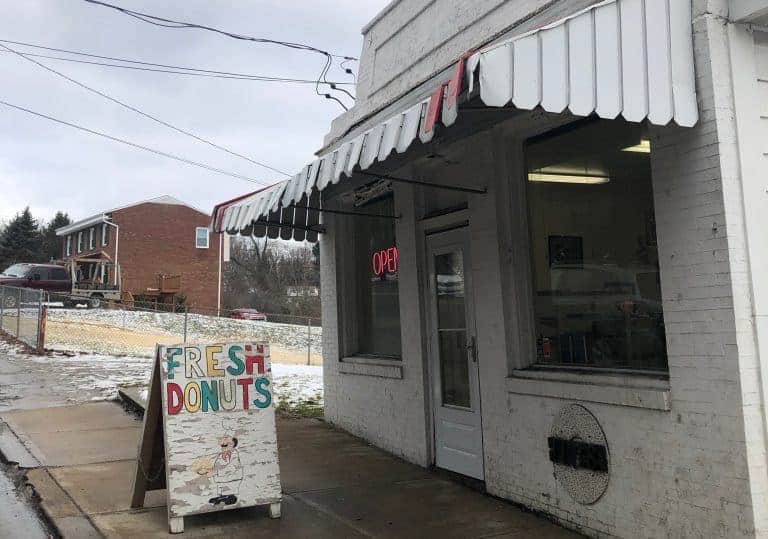 Looking for "Pittsburgh's best donuts?" You've come to the right place. Better Maid Donuts is a beloved spot in Crafton Heights, and sells out early… and every day. As the owners told us back in March, they open the doors at 6:00 a.m. and stay until the last doughnut is sold. Sometimes that's 7:30 a.m., sometimes (if you're lucky), it's 11:30 a.m. You'll find all kinds of doughnuts, including raised doughnuts, cake doughnuts, filled doughnuts, and lots more.
Better Maid Donuts (1178 Steuben Street)
Fiori's Pizzaria
Brookline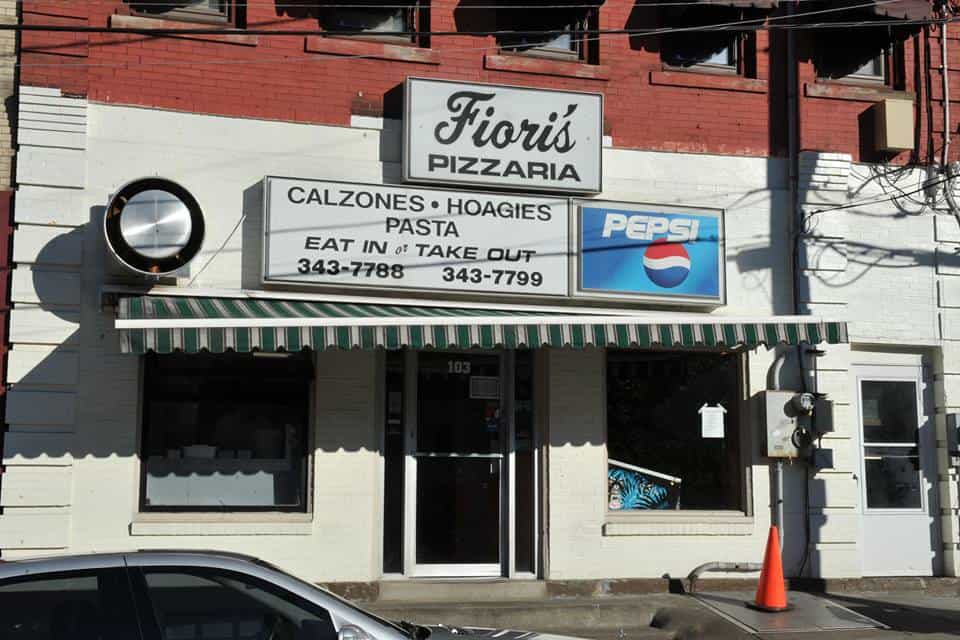 This old-school pizza shop has been around for more than 40 years, touting their tagline "we fix you up." Beloved by Pittsburghers all over town, they serve hand-tossed, doughy pizzas with a slightly-sweet sauce, and topped with tons of meaty options, like Virginia ham, sausage, bacon, capicola, and pepperoni. Fiori's also has a location in McMurray, serving the same classic recipe.
Fiori's Pizza (103 Capital Avenue)
Prantl's Bakery
Shadyside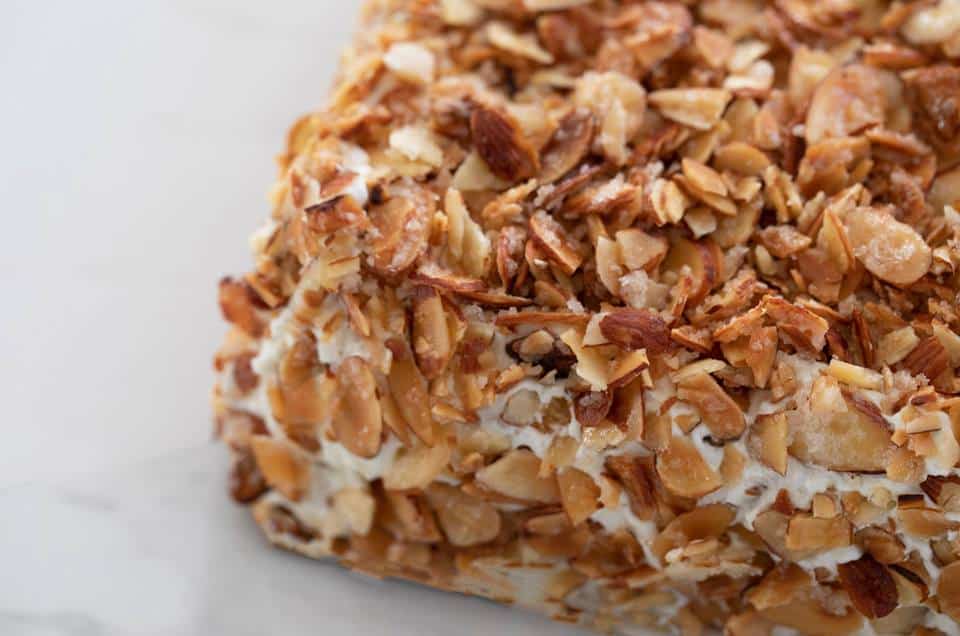 For more than 50 years, Prant's Bakery has been serving cookies, cakes, cupcakes, doughnuts and other pastries at their flagship Shadyside bake shop, but what they're really known for is their Burnt Almond Torte. This unique treat is made with white cake, filled with custard, and topped with light buttercream and slivered almonds. If you haven't tried it yet, it's one of those "must have" Pittsburgh dishes that need to be on your bucket list.
Prantl's Bakery (5525 Walnut Street)
The Original Oyster House
Market Square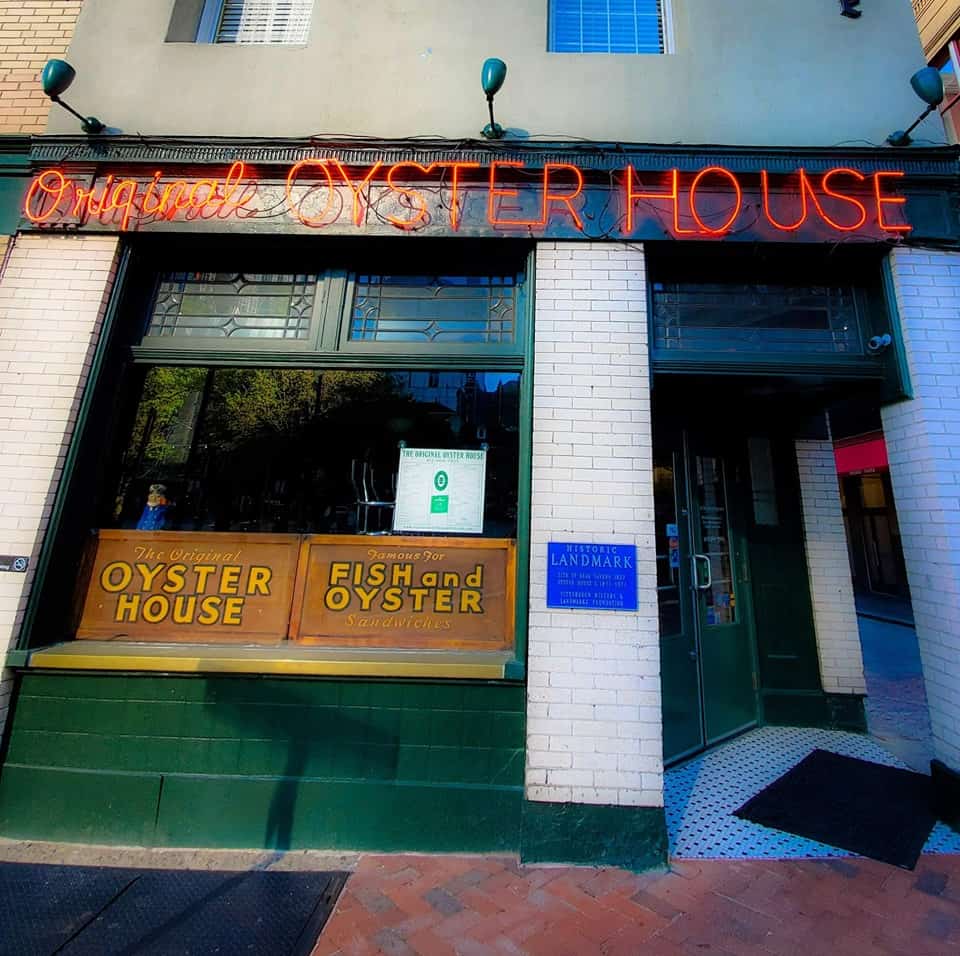 Pittsburgh's oldest restaurant and bar (they're a whopping 148 years old!), The Original Oyster House is a true Pittsburgh institution (and a designated historic landmark), located right in Market Square. You'll find seafood dishes of all kinds, from the Oyster House's famous clam chowder, to fish sandwiches and crab cakes… and of course, plenty of fresh oysters.
The Original Oyster House (20 Market Square)
Big Jim's
Greenfield
Since 1977, Big Jim's has been serving hearty, delicious meals in "The Run" neighborhood in lower Greenfield. This Pittsburgh favorite serves homemade soup, sandwiches, oven-baked hoagies, calzones, and huge half-pound burgers… and their portions are massive. It's a neighborhood (and a Pittsburgh) favorite for a reason.
Big Jim's (201 Saline Street)
Gooski's
Polish Hill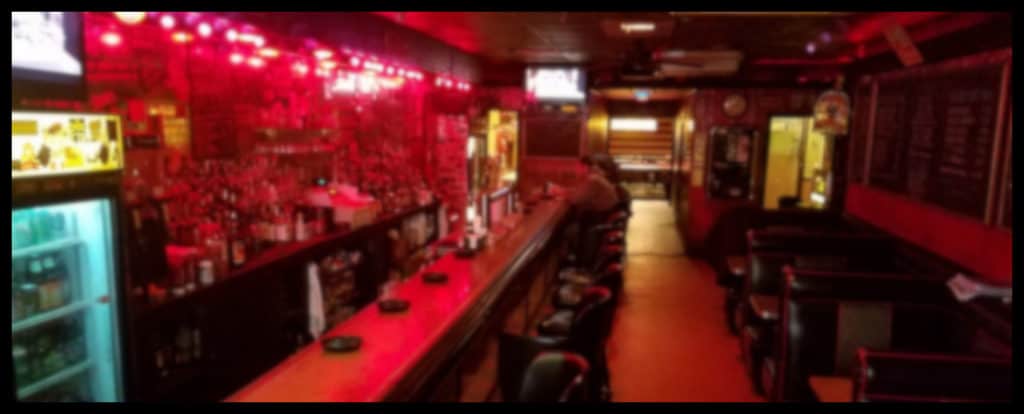 Known as the "gold standard of dive bars," Gooski's is a Pittsburgh favorite. You'll find cheap beer and cocktails, and a menu of bar bites, like burgers and some truly fantastic pierogies. It's unpretentious, super fun, and very, very Pittsburgh.
Gooski's (3117 Brereton Street)
Know of any other classic Pittsburgh restaurants that we missed? Share with us in our comments!

Looking for even more Good Food? Read these: