You may not read a lot about these small, hidden gem restaurants in Pittsburgh, but they're worth checking out. From a classic hot dog spot in Lawrenceville to an old-school cafeteria on a working dairy farm south of the city, these restaurants should be on your "must try" list.
10 Hidden Gem Restaurants in Pittsburgh You Must Try
Don's Diner
North Side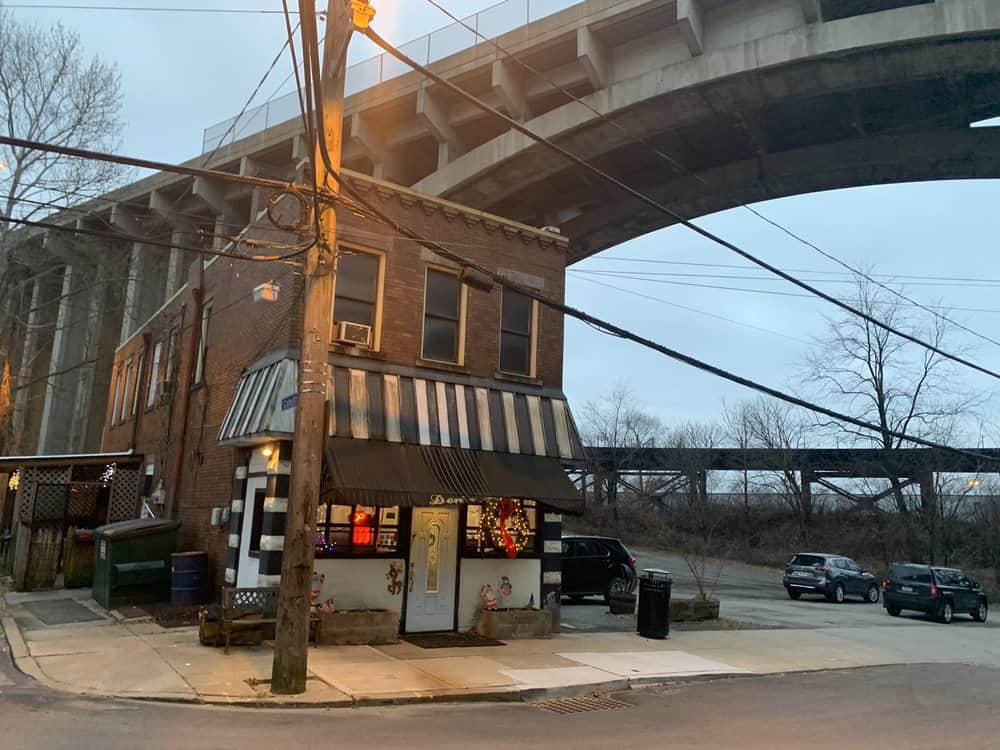 This tiny little diner is located off-the-beaten path under a bridge in the Woods Run section of the North Side. They're known for their breakfasts, with classic offerings like omelettes and pancakes on teh extended breakfast menu, and for lunch or dinner you can find diner favorites like burgers and over-stuffed club sandwiches.
Don's Diner (1729 Eckert Street)
Huszar
North Side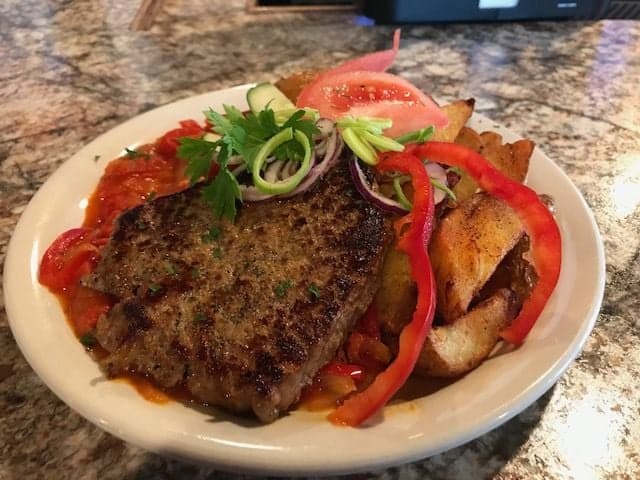 Hooray for Huszar! This family-owned tavern serves traditional Hungarian food, like Hungarian Goulash, Bakonyi Chicken over house-made nokedli (dumplings), and Gundel Palacsinta, Hungarian crepes. And on the weekends, they serve Lángos, a crispy Hungarian bread that you've got to try. Keep an eye on their social media for updates on their regular special events.
Huszar (627 East North Avenue)
Frankie's Extra Long
Lawrenceville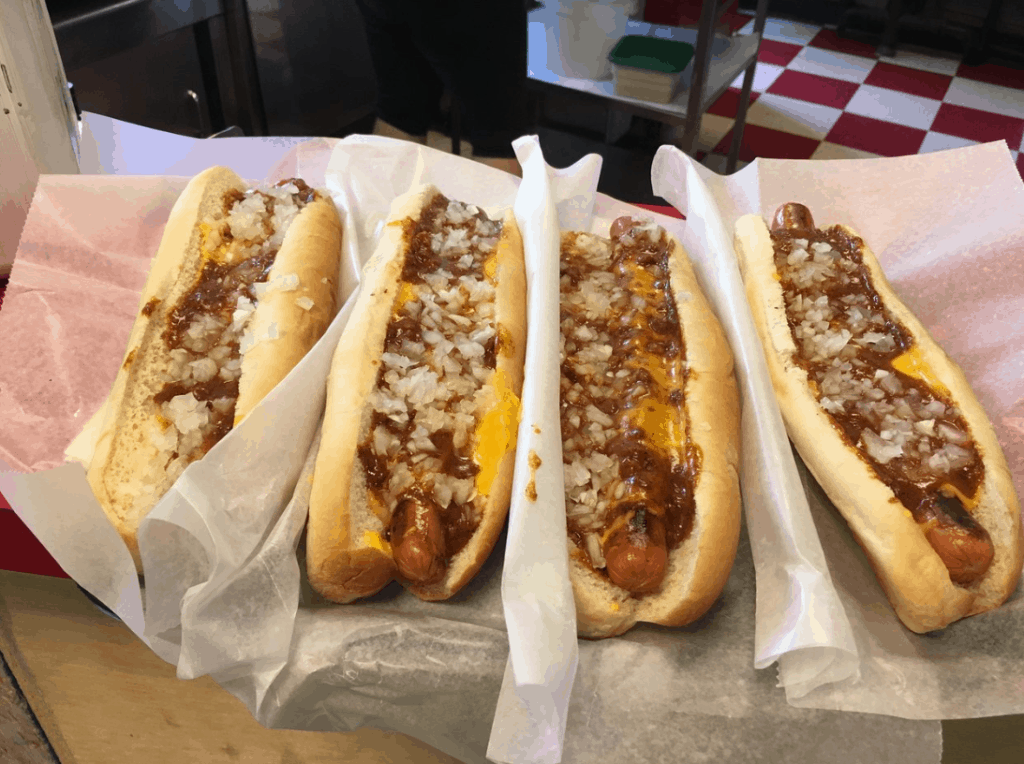 If you haven't stopped in to this small hot dog shop in Lawrenceville, you're missing out. This no-frills spot is known for their kielbasa and sauerkraut sandwiches and their foot-long hot dogs, which you can get loaded with chili (and we definitely recommend that). The menu is super-small and they're cash-only, but the service is friendly and you can get a filling lunch for a great price.
Frankie's Extra Long (3535 Butler Street)
Chicken Latino
Strip District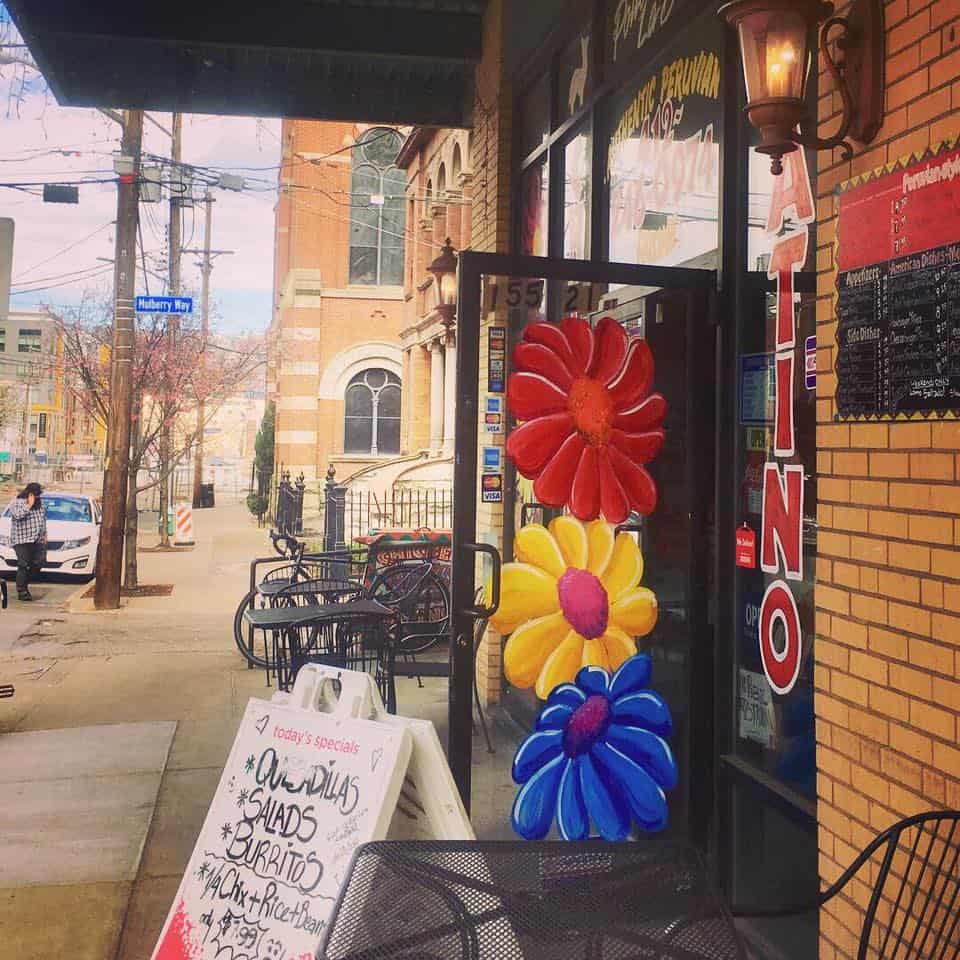 Head to the Strip District for authentic Peruvian cuisine at Chicken Latino. This hidden gem restaurant in Pittsburgh specializes in Peruvian-style rotisserie chicken, served with rice and beans, fried plantains and crispy yuca. On the weekends, they also serve Peruvian specialties, like Beef lomo saltado, slow-roasted pork and lomo saltado. And whatever you do, make sure that you try their spicy green chili sauce – it's fantastic.
Chicken Latino (155 21st Street)
Nox's Tavern
Blawnox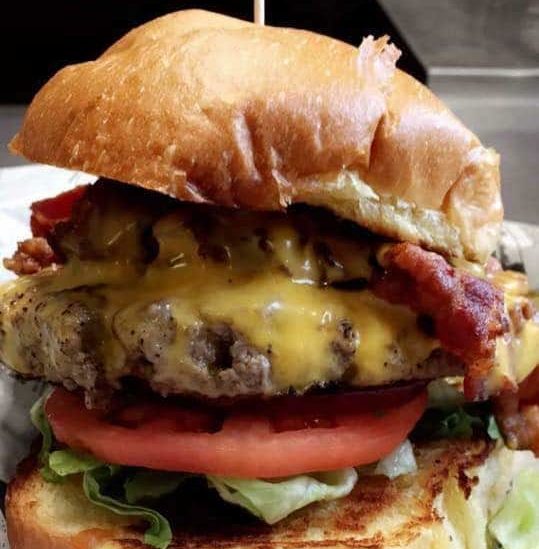 This unassuming tavern in Blawnox is home to some of Pittsburgh's very best burgers. Their "steamer" menu features a dozen different varieties of their famous half-pound burger, that they "steam to perfection." We're partial to the Original (with which cheddar cheese, lettuce and tomato), but the Spicy Blue Burger (topped with grilled onions, mushrooms, crumbled blue cheese and Nox's own special sauce) is also great.
Nox's Tavern (720 Blaw Avenue)
Big Jim's
Greenfield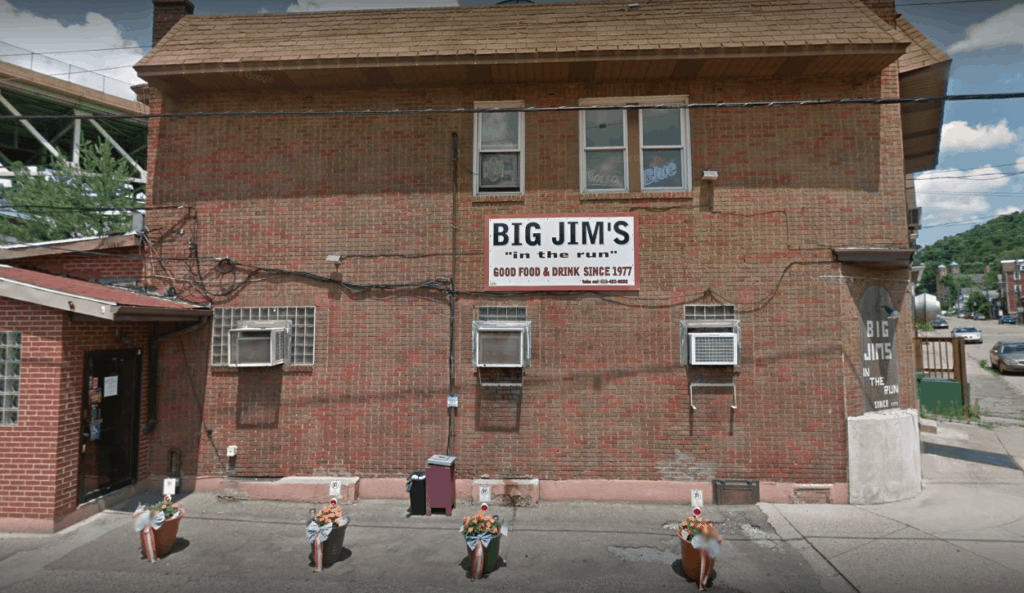 Big Jim's has been serving full-portioned, delicious meals in "The Run" neighborhood in lower Greenfield since 1977. Head to this Pittsburgh favorite for their homemade soup, sandwiches, oven-baked hoagies, calzones, and massive half-pound burgers. They've also lost their "hidden gem" status a little bit with a (well-deserved) appearance on the Food Network's Diners, Drive-Ins and Dives.
Big Jim's (201 Saline Street)
Aiello's Pizza
Squirrel Hill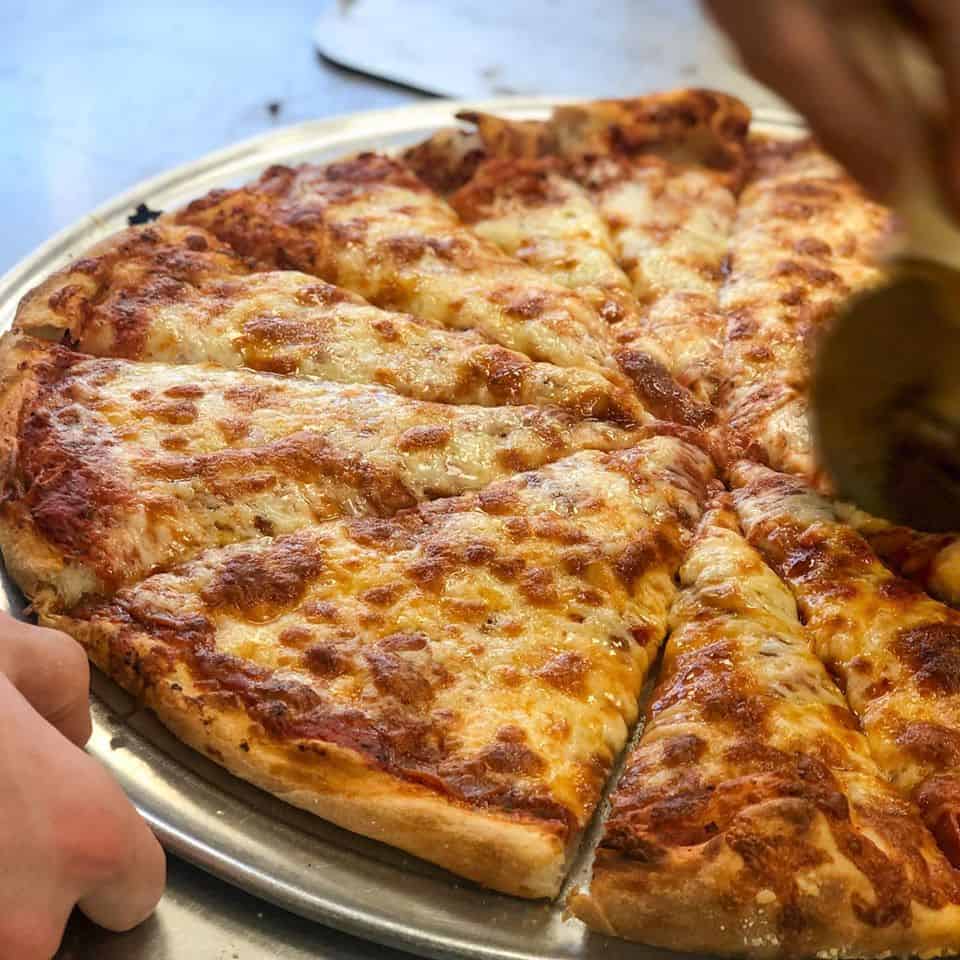 Since 1978, Aiello's Pizza has been serving piping-hot pies to Squirrel Hill. Their traditional pizzas have a medium-thick, slightly chewy crust, and their "famous" pizza sauce makes every bite extra-special. You can order whole pies or by the slice, and they also serve calzones and hoagies served fresh-baked on Mancini's bread.
Aiello's Pizza (2112 Murray Avenue)
The Spring House
Washington

Take a trip outside of the city to visit The Spring House in Washington, PA. This country market and restaurant operates out of a working dairy farm, and serves an ever-changing menu of down-home farm dishes daily, with dishes like Swedish meatballs, carving ham, and sweet potato pie casserole. They also have a full in-house bakery (hello, German Chocolate Cake!), and fresh milk (their chocolate milk is the best) to take home!
The Spring House (1531 Route 136, Washington, PA)
Jozsa Corner
Hazelwood
One of Pittsburgh's most unique dining experiences is also one of the city's best. Since 1988, Josa Corner has been serving "Hungarian Country Styled Family Cooking," where guests (parties of four or more) need to call ahead to make sure that they'll be able to serve you. Everything is made by chef/owner Alex Josza Bodner, who serves house specialties like Kolbasz Langos, Hortobagyi Pie, Haluska and chicken paprikas in an intimate setting.
Josza Corner (4800 Second Avenue)
Alihan's Mediterranean Cuisine
Downtown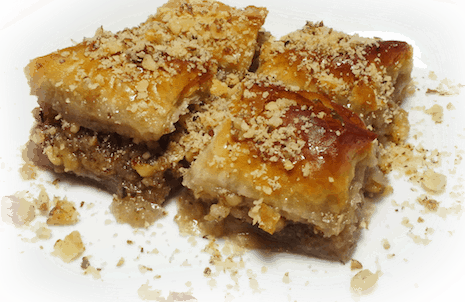 Known as a go-to spot for pre-theater dining, Alihan's Mediterranean Cuisine is a great choice for a downtown dinner, whether you're going to a show or not. The BYOB serves house-made Mediterranean dishes like hummus, kebab platters, falafel, and plenty of desserts, including their must-try homemade baklava and Kunefe, an oven-baked dessert made with angel hair dough and fresh mozzarella cheese.
Alihan's Mediterranean Cuisine (124 6th Street)
What other hidden gem restaurants in Pittsburgh have we missed? Let us know in our comments!
Looking for more great Good Food stories to read?