Looking ahead to 2020? Get ready for lots and lots of events and festivals happening in Pittsburgh!
From the PGH Fermentation Festival to the All-Star Craft Beer, Wine and Cocktail Festival at PNC Park, mark your calendars for these food, drink and neighborhood festivals and events.
What festival or event are you looking forward to in Pittsburgh in the new year? Let us know in the comments!
Food Festivals Coming to Pittsburgh in 2020
Pittsburgh Winter Restaurant Week
January 13 to January 19
Dozens of Pittsburgh restaurants will be participating in the winter edition of Pittsburgh Restaurant Week, with specially-priced prix fixe lunch and dinner menus. Participating restaurants this year include Superior Motors, the Twisted Frenchman and Osteria 2350. For more information, visit the event page.
I Made It! Mine 2020
February 8
Dozens of local crafters, makers and vendors will be at the I Made It! Mine market at the Block Northway, just in time for Valentine's Day shopping. Look for crochet pieces, personalized jewelry, pottery and more.
Pittsburgh Chocolate, Wine & Whiskey Festival
February 15
Warm up this winter with all of your favorites – chocolate, wine and whiskey! Rivers Casino is hosting this festival, which will feature tasty chocolate treats (like hand-rolled truffles, artisan chocolate bars, cake pops and doughnuts), unlimited wine and whiskey samples, along with beers, ciders and non-alcoholic beverages. Tickets start at $45 and can be purchased on their event page.
Juicy Brews Valentine's Day Craft Beer Festival
February 15
Hop Culture Magazine is celebrating Valentine's Day with an extra-special version of their 'Juicy Brews' festival at Ace Hotel Pittsburgh. Two sessions will be held on February 15 with music, food, and unlimited pours from dozens of breweries across the country, including Humble Sea Brewing Co., Grist House, Cinderlands Beer Co., Cerebral Brewing, Shacksbury and more. Tickets are $60 (they also have $20 designated driver tickets) and are available online.
Pittsburgh's Bloody Mary Festival
February 15 and February 16
Pittsburgh's Bloody Mary Festival will be held over two days this year, and will feature 20 Pittsburgh bars, restaurants and vendors serving up samples of their signature Bloody Mary cocktails. Tickets start at $40 per person, and two-day passes are $65. Visit the event page for more information.
Good Wood Barrel-Aged Beer Festival
February 16
The sixth annual Good Wood Barrel-Aged Beer Fest is happening at Threadbare Cider & Mead, with East End Brewing Company and Wigle Whiskey. Tickets are $50 and include a snifter flass for beer sampling, and barrel-aged beer samples from brewers like Hitchhiker, Bloom Brew, Hop Farm Brewing Company and more. See more online.
Pittsburgh Winter Beerfest
February 28 – February 29
The 7th annual Pittsburgh Winter Beerfest is happening at the David L. Lawrence Convention Center, with hundreds of craft beers available for tasting. Tickets start at $45 (with early-bird pricing) and are available online.
Pittsburgh Fermentation Festival
February 23
The fifth annual Pittsburgh Fermentation Festival is happening at Spirit, and will feature fermentation of all types. The festival will include a fermented food contest, workshops, demonstrations and family-friendly activities, and is free to attend.
Farm to Table Local Expo
March 6 to March 8
Local farms, food vendors, and speakers will be featured at the 14th annual Farm to Table Expo at the David L. Lawrence Convention Center this March, plus there will be lots of opportunities to purchase local farm products. See more information online.
Vintage Pittsburgh
April 4
Find one-of-a-kind vintage clothing, accessories, home décor, vinyl records, furniture and more from dozens of local vendors at Vintage Pittsburgh at the Heinz History Center, presented in partnership with Neighborhood Flea. There will also be plenty of food and drinks from local restaurants and vendors, and special activities.
Neighborhood Flea 2020 Season
May 10, June 14, July 12, August 9, September 13 and October 11
The 2020 Neighborhood Flea season kicks off its monthly event on May 10, featuring dozens of vendors (including lots of food vendors!) at 26th and Railroad Streets in the Strip District.
Millvale Music Festival
May 30 and May 31
Save the date for this free annual festival in Millvale, featuring more than 200 musical acts on 25 stages, plus visual artists, performance artists, spoke word, comedy and more. More information can be found on the event page.
The Pittsburgh All-Star Craft Beer, Wine and Cocktail Festival
June 27
PNC Park is hosting their annual beer, wine and cocktail festival at the ballpark, with unlimited tastings of dozens of brews and libations. Tickets start at $40, and are on sale now.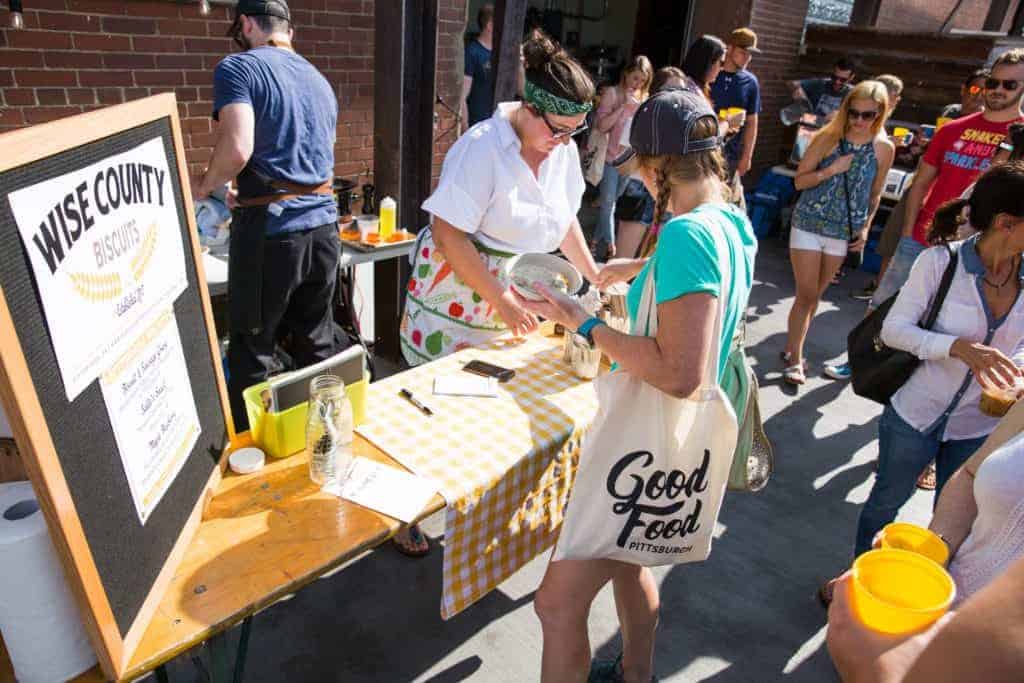 BrunchBurgh
July TBD
Good Food Pittsburgh's BrunchBurgh will be back in July! We're bringing together our favorite brunch and breakfast vendors for an all-star brunch event, featuring coffee, beer, bagels, doughnuts, biscuits, and so much more. Follow us at @brunchburghfest for the latest updates.
Pittsburgh PrideFest
July 18 and July 19
Pittsburgh PrideFest 2020 will take place in Point State Park this year on Saturday, July 18 and Sunday, July 19, with vendor booths, a children's activity area, entertainment on multiple stages, and lots of food from local vendors.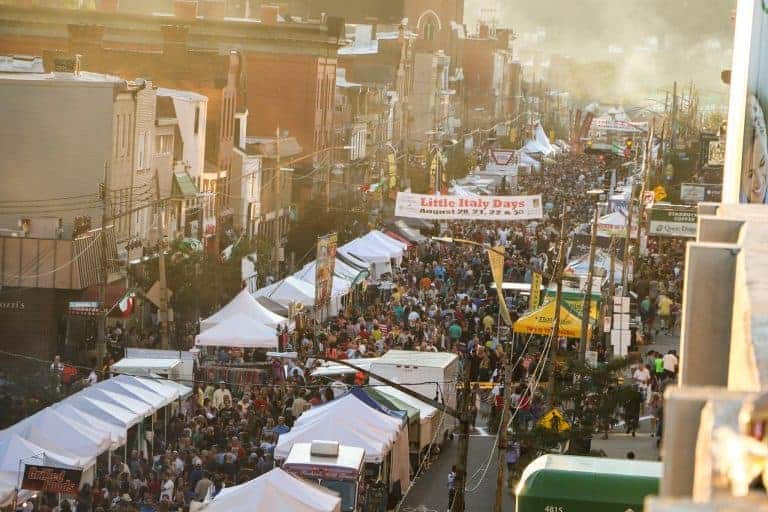 Little Italy Days
August 13 to August 16
It's one of Pittsburgh's most beloved food festivals, and it's back in 2020. From Thursday, August 13 through Sunday, August 16, head to Bloomfield for Italian music, bocce tournaments, family-friendly activities, and lots of food. See more on the event page.
Steel City Big Pour
September 26
Construction Junction's 14th annual Steel City Big Pour features craft beer, cider, mead and food from dozens of vendors, along with local art, live music, a local maker market, and raffles and games – all to benefit expanding material reuse in Western Pennsylvania.
Did we forget your favorite festival? Don't fret! Leave it in the comments below.
Looking for more Good Food?