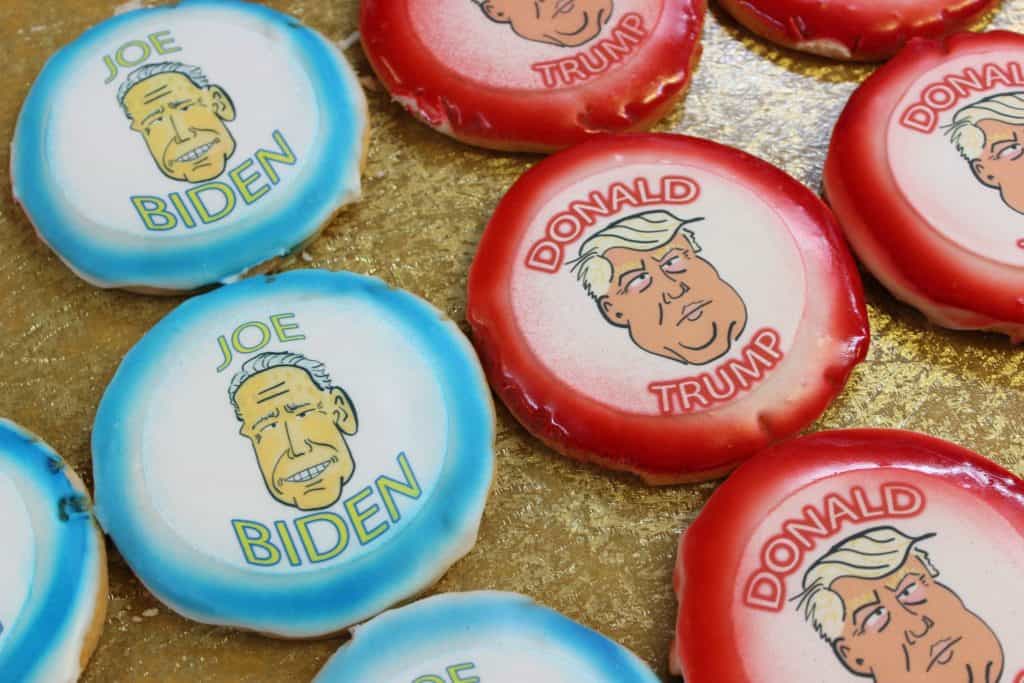 The votes are being counted at Kretchmar's Bakery, and the race is close.
Since 2000, the Beaver bakery has been hosting their own 'Cookie Poll' every presidential election year, in an effort to take the temperature of the voting public – in the form of sugar cookies, decorated with the main party candidates. And every year, the Cookie Poll has predicted the winner of Beaver County.
"Since we've been doing the cookie polls, this has probably been the closest race that we've had," Kretchmar's Bakery owner Lincoln Kretchmar says. "Usually by this point, the Republican candidate has pulled ahead big time. But this is the first year that it's tracking like this, and it's closer than ever."
Beaver County has been called a "presidential battleground" for the 2020 election by NBC News, which is featuring the county in a project called County to County. In the most recent presidential elections, the county has voted Republican, including in 2016, when Donald Trump won by 19 percentage points over Hillary Clinton. The last time a Democratic presidential candidate won in Beaver County was John Kerry in 2004.
The current totals from the cookie poll have Donald Trump in the lead with 705 cookies, and Joseph Biden close behind, with 690 cookies.
"Every time we've done the cookie poll, our poll has tracked with how Beaver County has voted," Kretchmar says. "Beaver County doesn't always vote with how the election goes, but, whoever has won our cookie poll has won the county."
While the staff at Kretchmar's is instructed to stay apolitical ("We have both Republicans and Democrats that work here, and we don't want anyone to sway the votes," Kretchmar says), customer are anything but.
"We always have customers engaging with other customers," says Kretchmar. "Someone will be in the shop and buy five cookies for Biden, then someone behind them will says, 'Then, I'm going to buy six cookies for Trump."
Every cookie sold equals one vote in the Cookie Poll, and Kretchmar says that customers are free to buy as many cookies as they want.
"People want to see their guy win," he says. "They love to support their candidate."
The sugar cookies are iced with a wet fondant, and decorated with an edible image of the candidate. Cookies are $2.27 each, and orders can be placed via phone – though, votes don't get counted until the cookies are actually picked up and paid for.
"We also have people call in and order cookies, pay for them, and donate them, just to sway the cookie poll," says Kretchmar.
Kretchmar says that while this year's election seems more divisive than ever, this is a sweet way to support your favorite candidate.
"Cookies are fun," he says. "You can't get too upset about a delicious cookie, no matter whose picture is on it."
The Cookie Poll at Kretchmar's Bakery will be open until Saturday, October 31, and the results will be announced on their Facebook page on Election Day.
Kretchmar's Bakery (663 Third Street, Beaver)
Keep reading…