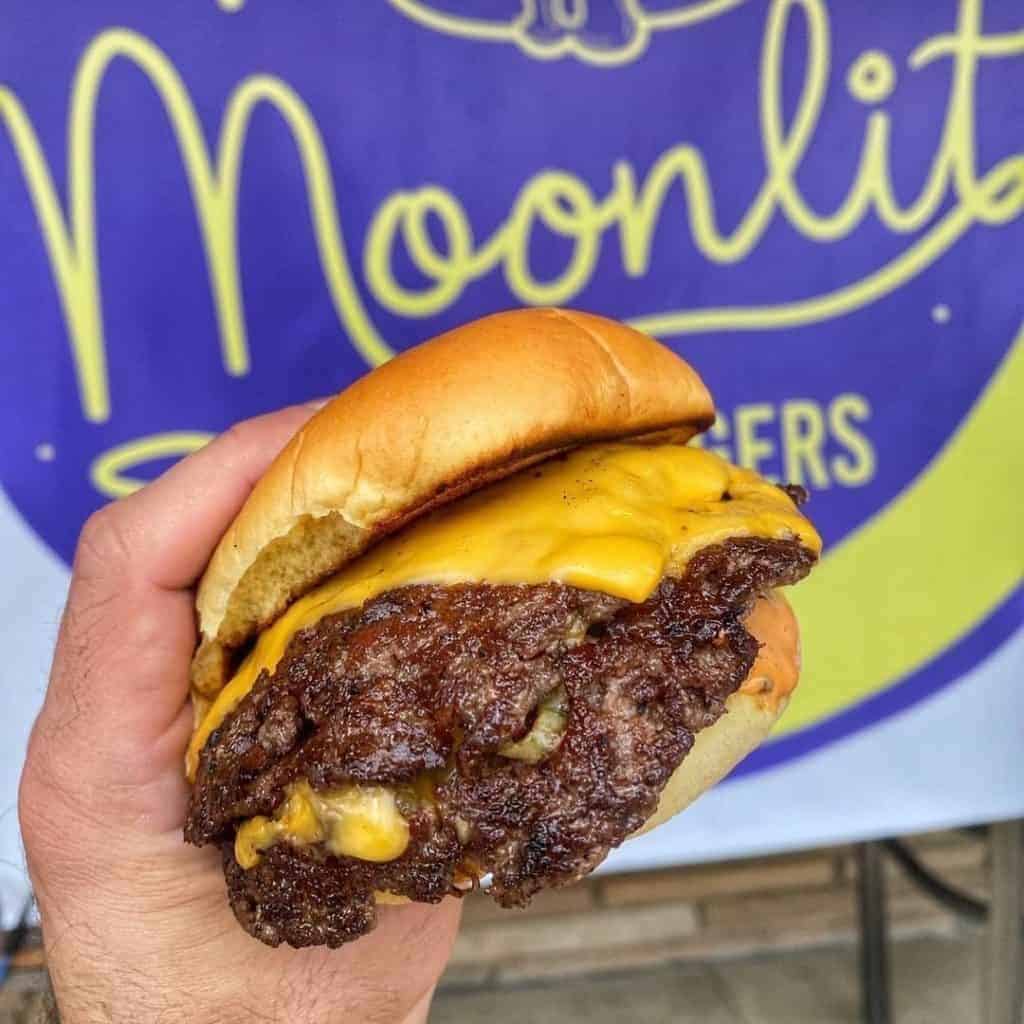 MoonLit Burgers, the uber-popular smashed burger restaurant in Dormont, is expanding to a second location this summer.
As part of a new partnership with Duquesne and Parkhurst Dining, which manages the University's dining and catering, MoonLit Burgers will open on Forbes Avenue, in the space that was previously occupied by The Red Ring.
MoonLit's Duquesne location will offer its full menu, which includes smash burgers, veggie burgers, fried chicken, milkshakes, local craft beers, and soft serve from Millie's Homemade Ice Cream.
MoonLit Burgers first launched in 2020 as a pop-up, offering LA-style smash burgers at various locations around the city from founders Derek Stevens and Mike McCoy. Last summer, they opened their first brick-and-mortar on Potomac Avenue in Dormont. "When we started Moonlit, our mission was simple—to bring tasty burgers at a reasonable price in a quick service atmosphere that is fun and relaxed. This next step will allow us to not only serve students and faculty of Duquesne, but also gives a chance to branch out to surrounding areas."
The space is expected to open this August.
MoonLit Burgers (1015 Forbes Avenue)