There's still some time to enjoy one of our favorite winter activities, and visit one of the outdoor ice skating rinks near Pittsburgh.
Grab your skates (or, rent some from the venue!), and enjoy this fun, family-friendly activity.
Know of any outdoor ice skating rinks near Pittsburgh that we haven't mentioned? Let us know in the comments!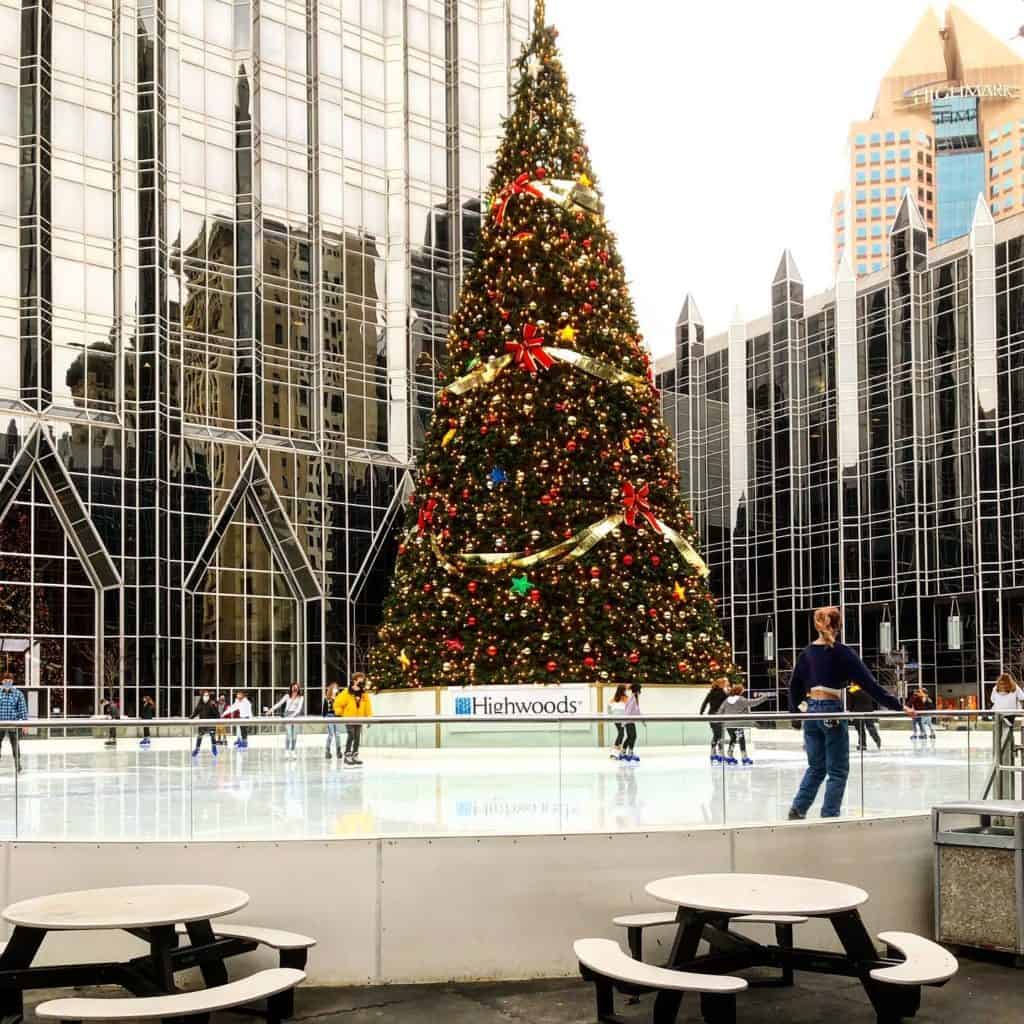 The Rink at PPG Place
The beautiful outdoor rink at PPG Place in downtown Pittsburgh is open daily now through February 28. This season, tickets must be purchased online for hour-long sessions, and social distancing rules mean that there are limits on the amount of skaters permitted for each session. Tickets are $11 for ages 13-49, $10 for children 12 and under, $10 for seniors over 50 and skate rentals are $5. Check their website for special Family Night and Student Night deals, and to purchase tickets online.
North Park
From the beginning of December to mid-March (depending on the weather), the North Park Ice Skating Rink is open to the public. Because of the pandemic, certain limits and restrictions have been put in place, including the temporary closure of rink buildings, and a limit of only 50 skaters per session. Admission is $5 for Allegheny County residents and $6 for non-residents, and skate rentals are included in the admission price. Tickets must be purchased online in advance – and masks are required! North Park Ice Skating Rink (1101 Pearce Mill Road, Allison Park)
South Park
The South Park Ice Skating Rink in Bethel Park features an NHL-sized rink, and an ice trail, and is currently open for business through mid-March. The same restrictions apply as with the North Park location, including a limit of only 50 skaters per session, and all tickets must be purchased in advance. Tickets are $5 for Allegheny County residents, and $6 for non-residents, including skate rentals. Purchase tickets online. South Park Ice Skating Rink (30 Corrigan Drive, Bethel Park)
The Rink at Schenley Park
The Rink at Schenley Park is open for the season, offering a beautiful spot for family fun. This year's restrictions include only 50 people allowed on the rink per session, and masks must be worn at all time. Tickets must be purchased on-site, and temperature checks and a brief medical screening must be completed for all skaters. Tickets are $5 for adults and $3 for children, and skate rentals are $3. The Rink at Schenley Park (10341 Overlook Drive)
Keep reading…