There are plenty of ways to get lost in your own backyard. We've rounded up a few of our favorite socially-distanced places to visit in Pittsburgh. From walking trails on the Northside, to public art in Mellon Park, it's time to find a new favorite spot in town. Stay safe, folks!
Socially-Distanced Places to Visit in Pittsburgh:
1. Tufa Bridges in Schenley Park
Tucked away in Schenley Park are two Tufa bridges, the only of their kind in the world. Built in 1908, they were specifically designed to integrate into the landscape with time, and they are now perfectly nestled into the park terrain. Hit the Lower Panther Holllow Trail to spot these moss-covered arch bridges.
Tufa Bridges (Schenley Park)
2. Fineview Overlook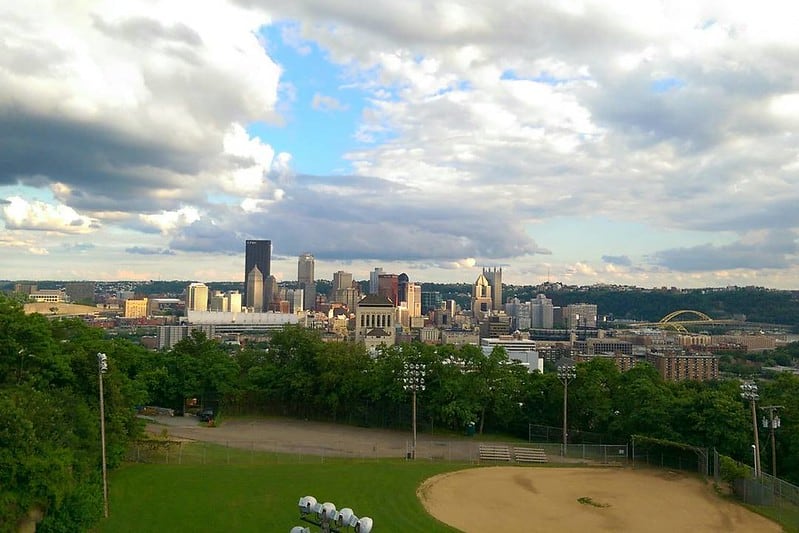 Enjoy the view of our fair city from this popular overlook on Catoma Avenue in Fineview. The spacious deck provides a panoramic view of Downtown Pittsburgh, Allegheny General Hospital, PNC Park, and the Fort Pitt Bridge. Make a day of it by climbing all the way up to Fineview using one of Pittsburgh's many public city staircases (see #4 below).
Fineview Overlook (Catoma Street and Meadville Street)
3. Riverview Park
Also located on the the Northside is Riverview Park. This 251 acre plot offers a large collection of trails that swirl their way around to the historic Allegheny Observatory, which is perched at the top of the hill.
Riverview Park (159 Riverview Ave)
4. Pittsburgh's Urban Staircases
I promise a city walk will be anything but boring when you're exploring one of Pittsburgh's 700 sets of city-owned staircases. Traversing hillsides and connecting neighborhoods, these public stairs are an integral part of the transit system in Pittsburgh. Local blog Mis-Steps is your guide to seeing the city stairs, as well as the book The Steps of Pittsburgh: Portrait of a City by Bob Regan. And if you need even more inspiration, check out this beautiful ode to the steps by Pittsburgh videographer Dean Bog.
5. Star Lights in Mellon Park
If you've only visited Mellon Park during the day, you may not know about the vibrant artwork scattered on the lawn in the Walled Garden. At night, the grass lights up with 7:11AM 11.20.1979 79°55'W 40°27'N, a piece by Brooklyn-based artist Janet Zweig. The piece honors Ann Katharine Seamans, and each point of light represents the stars and planets over Pittsburgh when Annie was born. Even on a cloudy night, the stars are always bright in Mellon Park.
Mellon Park (Shadyside)
6. Washington County Covered Bridges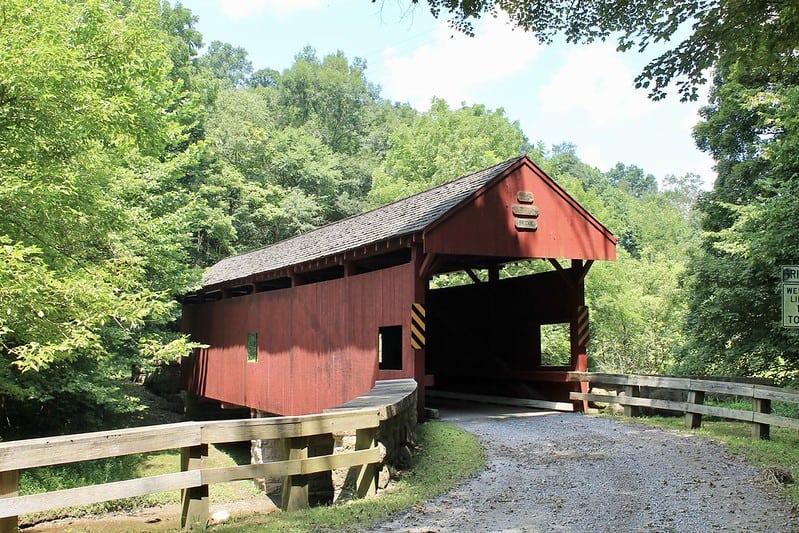 Okay, so… it's not technically in the city of Pittsburgh, but the beautiful covered bridges of Washington County are well worth the drive. Travel back in time there as you visit 30 different bridges scatted throughout Washington and neighboring Greene County. A driving tour guide is available online.
7. Free Self-Guided History Walking Tours
And if you're looking to learn something new about architecture in Pittsburgh, check out the free self-guided tours from the Pittsburgh History & Landmarks Foundation on their website. Guides feature areas like Gateway Center, Penn Avenue, Liberty Avenue, Grant Street, Market Square, the river shores, and more. Each map provides an optimal route, and history for each significant building you see.
8.North Park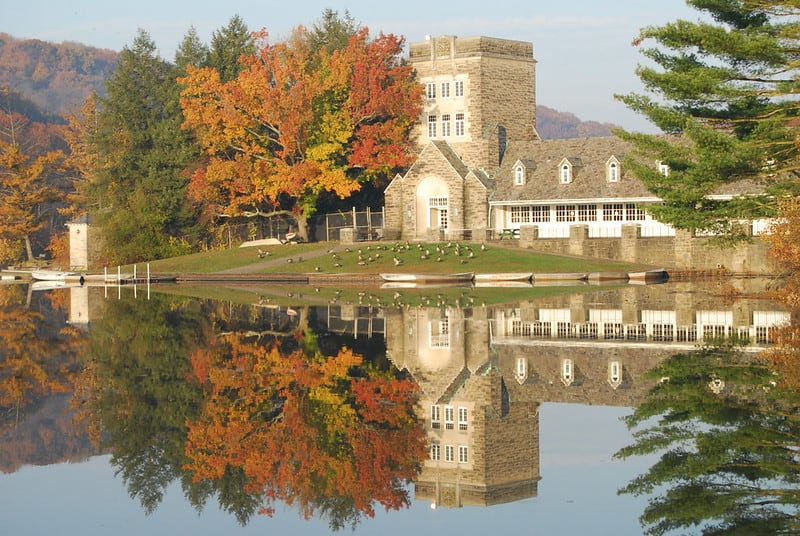 North Park covers 3,075 acres between Hampton, McCandless and Pine townships. Enclosed within you'll find a 65-acre lake, trails, paddle tennis courts, a golf course, ice rink, ball fields, dog park, and much more. Use a map or just get lost the county's largest park.
North Park (Allison Park, PA)
9. Free Northside Neighborhood Trails (18 options)
One Northside offers a collection of detailed walking trails for the 18 neighborhoods that comprise the Northside of Pittsburgh. Each trail provides a map with landmarks and information on "treasures" to lookout for on your walk. You can easily visit multiple neighborhoods in a day, or save them for nearly 3 weeks worth of adventures.
10. West End Overlook
If you've never made it over to the West End Overlook, you're missing out on one of the absolute best views of Downtown Pittsburgh. The positioning allows spectators to see the point and all three rivers. The view is stunning anytime, but sunrises are particularly special at this park.
West End Overlook Park (Marlow St)
11. Pittsburgh's Riverfront Trails
Explore Pittsburgh's riverfront on foot or bike via the city's extensive trail system. The Three River Heritage Trails weave around and over all three rivers, working from Millvale to Homestead and beyond. A map can be viewed online.
12. Free Pittsburgh Parks Activity Sheets
The Pittsburgh Parks Conservancy published interactive guides for 23 different parks in the Pittsburgh area. Each guide offers an overview of the park's location and history, a list of activities, and a park scavenger hunt that's perfect for kids. A few of the featured parks include: August Wilson Park, Blue Slide Playground, South Side Park, and more. See the full list online.
Know of any other socially-distanced places to visit in Pittsburgh? Let us know in the comments!
Keep reading…