The Christmas display at Kaufmann's downtown, the lights at Hartwood Acres, Farkleberry treats at KDKA… while so much has changed about Christmastime in Pittsburgh, there are still so many holiday traditions to enjoy this time of year.
We asked our readers about their favorite iconic Pittsburgh holiday foods – and from Thumbprint Cookies to Chipped Chopped Ham, you shared your most cherished classic food memories (and where to find them now!).
The Most Iconic Pittsburgh Holiday Foods of All Time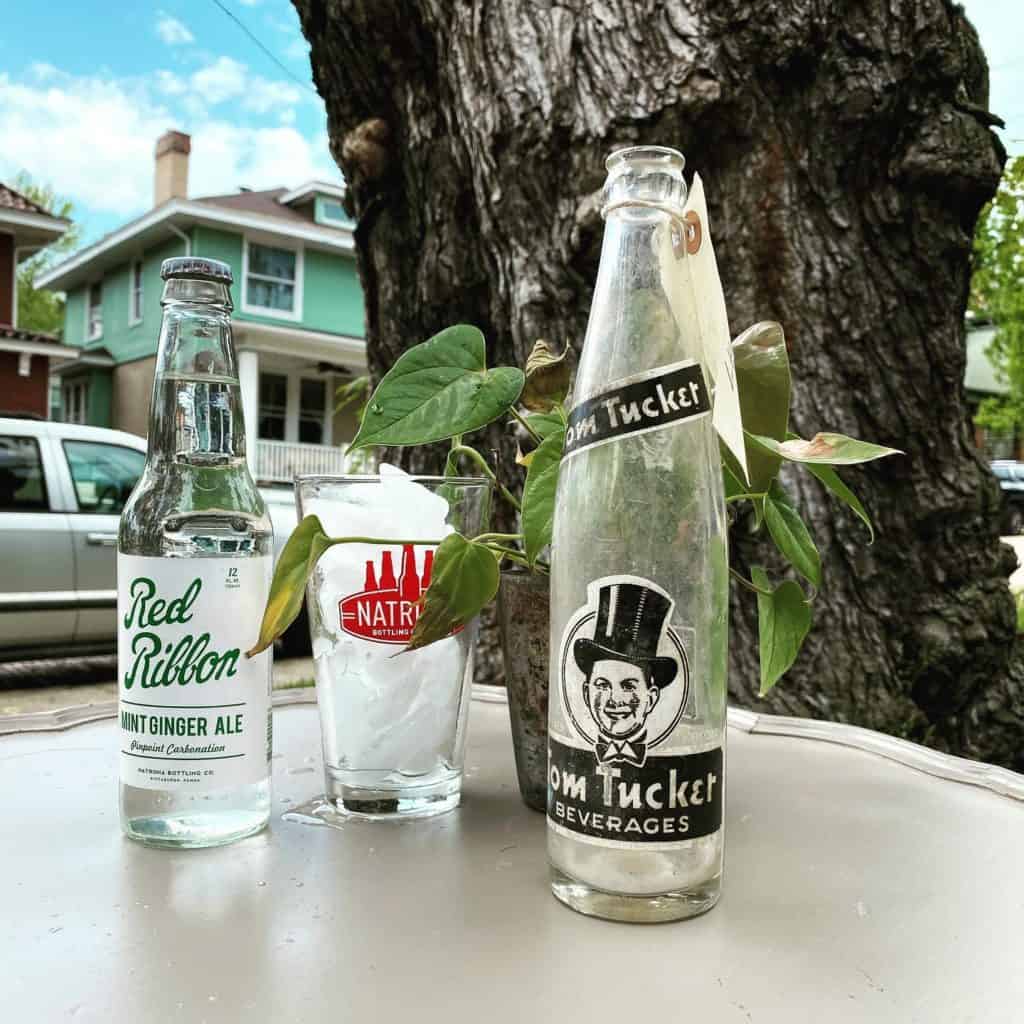 Tom Tucker Mint Ginger Ale
While Tom Tucker Mint Ginger Ale is no longer sold in stores, according to Pittsburgh historian and writer Brian Butko (he wrote the definitive history of the beverage for the Heinz History Center) the original formula recipe went to Natrona Bottling. They now make and sell their own Red Ribbon Mint Ginger Ale in stores around the region, including Giant Eagle. The refreshing drink, made with mint and ginger, was a holiday staple in many Pittsburgh homes.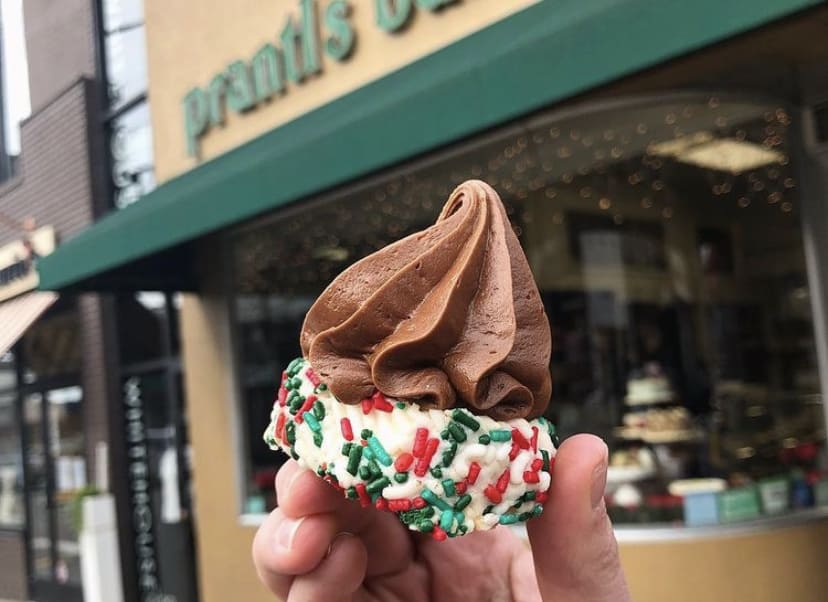 Thumbprint Cookies
While Kaufmann's Arcade Bakery was the place to get Thumbprint Cookies in Pittsburgh, the city rejoiced in 2018 when news got out that the original recipe (and the original baker!) was returning to make the beloved treats at Prantl's Bakery locations around the city. Thumbprint Cookies can also be found at lots of bakeries around the region, including Potomac Bakery, Oakmont Bakery, and Bethel Bakery.
Chipped Chopped Ham
If you're like us, your holiday celebration always included a batch of Chipped Chopped Ham simmering on the stove. If you're craving it, you're in luck. You can still find Isaly's Barbecue Sauce in stores around western Pennsylvania, or get it shipped (along with ham, chipped perfectly) from Penn Mac online.
Farkleberry Cookies & Tarts
In the 1970s, KDKA Radio's Jack Bogut launched the tradition of Farkleberry treats for the holidays, introducing the concept during his annual holiday fundraiser for the Children's Hospital (you can read the full story here). In the years that followed, Pittsburghers would pick up their Farkleberry Tarts from the station. Now, you can still find Farkleberry cookies (they're made with cranberry, orange and white chocolate) at Oakmont Bakery seasonally, and a portion of the proceeds still benefit Children's Hospital.
Pepperoni Rolls
Pepperoni Rolls made an appearance on lots of Pittsburgh Christmas Eve tables over the years. The beloved western Pennsylvania specialty can be found at bakeries throughout the region (unless you want to make your own), including Mancini's Bakery, Soergel Orchards, and the newly-opened Rolling Pepperoni in Lawrenceville.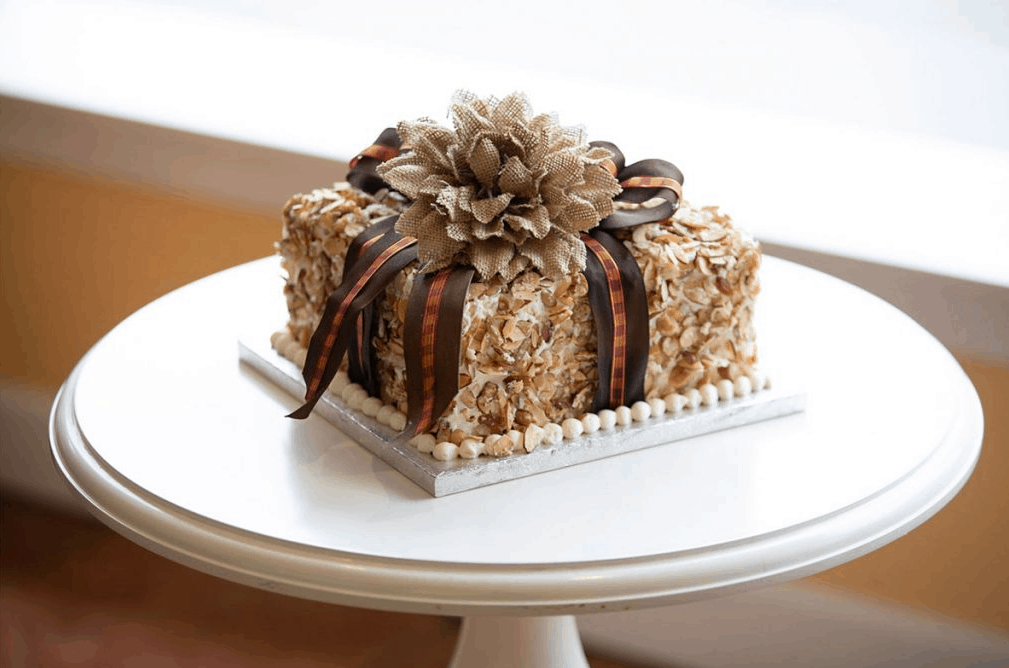 Burnt Almond Torte
Named the best cake in America by the Huffington Post, the Burnt Almond Torte from Prantl's Bakery is legendary in Pittsburgh. It's also a popular Christmas dessert, with Prantl's offering a number of options, including their classic Torte (yellow cake with white buttercream, custard and sugared almonds), Chocolate Burnt Almond Torte, 'Walking Torte' cups and their newest flavor, Pina Colada.
Eat'n Park Christmas Tree Cookies
First of all, is it even Christmas in Pittsburgh if you don't see the Eat'n Park Christmas Star commercial? The short-and-sweet commercial got a spotlight from the Pittsburgh Post-Gazette in 2018 (it's been running every year since 1986).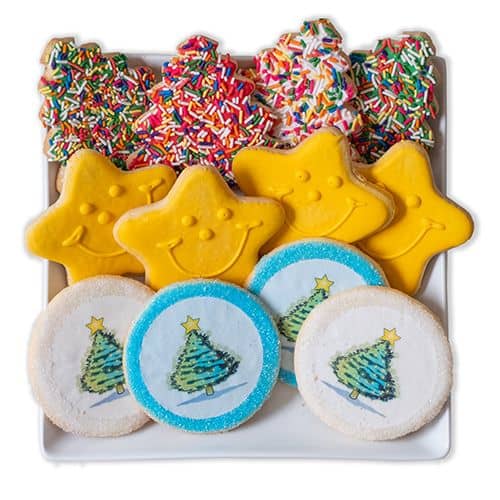 It's a perfect reminder to pick up a box of Eat'n Park's Christmas Tree cookies. Boxes are available with sprinkle-covered tree-shaped cookies, Christmas Tree Commercial Cookies, and Christmas Star Cookies on their website.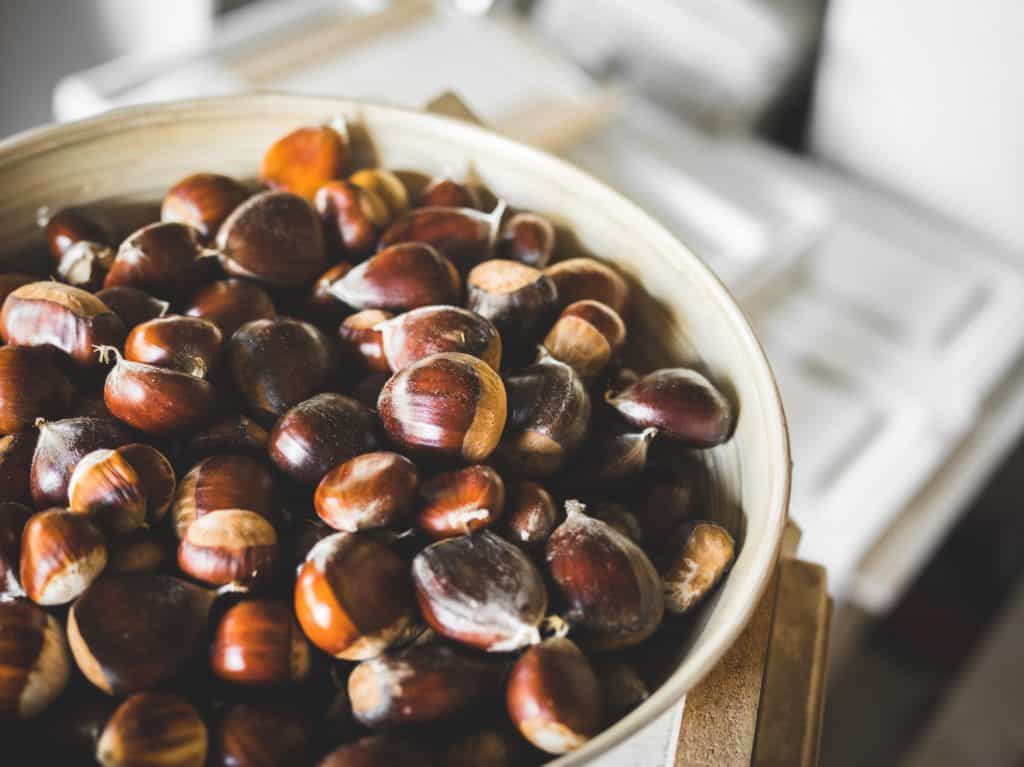 Roasted Chestnuts
For many of us in Pittsburgh, there's only one place to get your fresh-roasted chestnuts for the holidays: Pennsylvania Macaroni Company. They're also sold fresh by the pound (check out this recipe if you want to roast them yourself).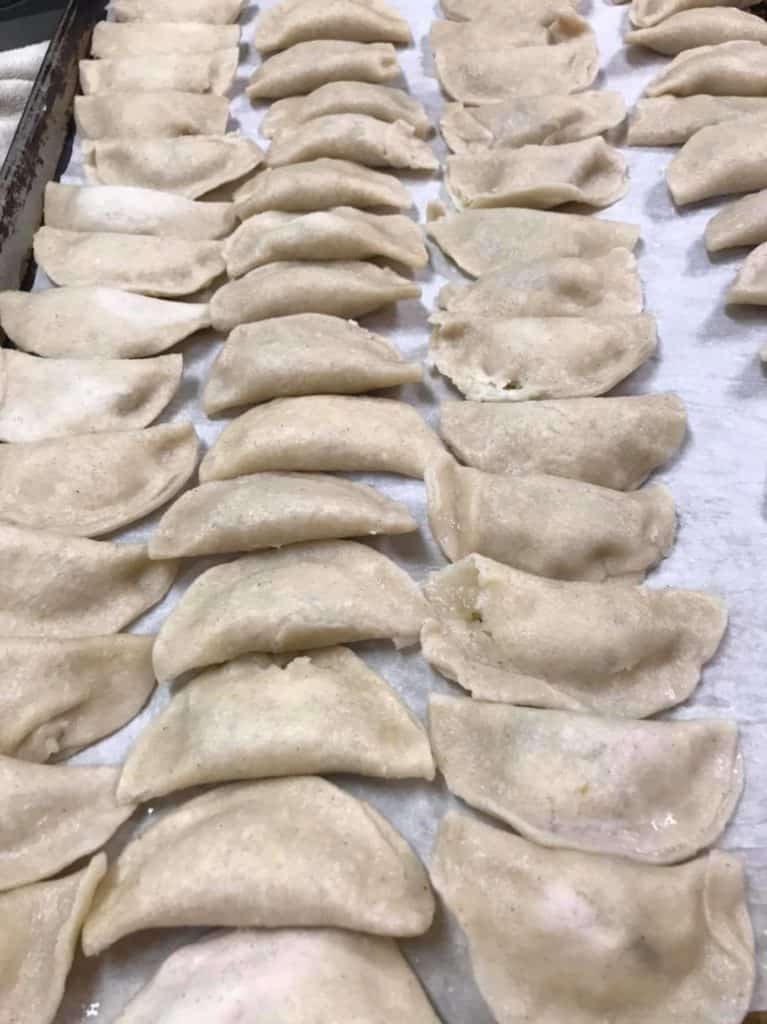 Pierogies
We're lucky in Pittsburgh that we can get amazing pierogies anytime we want. They're also a dish that many of enjoy on New Year's Day. If you're not into making your own, order a just-like-homemade batch or two from spots like Dave's Terrace Bakery, the Starlite Lounge, or Cop Out Pierogies (they also have Haluski and Stuffed Cabbage, too!).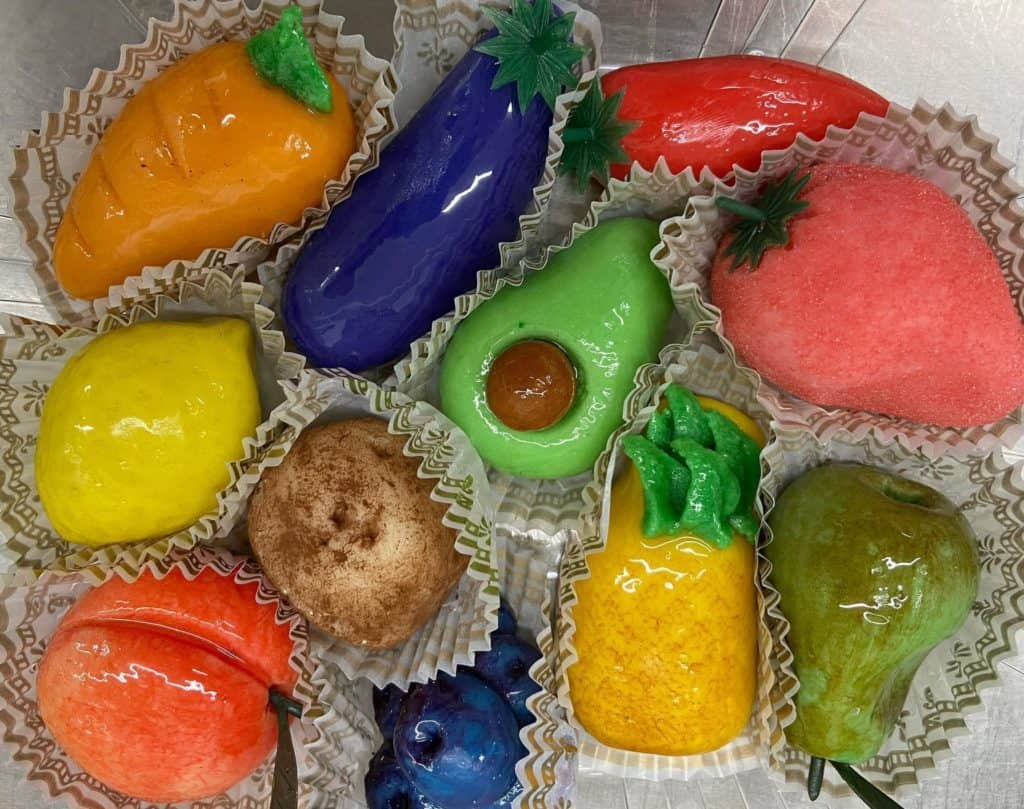 Marzipan
Marzipan, the tasty almond-sugar confections that are shaped into sweet designs, usually fruits and vegetables. The treats are a traditional Italian Christmas sweet, and, while they can't be found at a ton of Pittsburgh spots, you can find some at Mon Aimee Chocolat in the Strip District, and a selection of hand-rolled ones at Moio's Italian Pastry Shop in Monroeville. Pick up a small container at the shop for $7.95, or a large container for $14.95.
Ham Salad
It's not really the holidays unless there's a batch of Ham Salad in the fridge! Also known as Bologna Salad or Ham Spread, this dish takes ground ham or bologna, mixed with mayonnaise or salad dressing, celery, chopped cheese and onions – sometimes, hard-boiled eggs and sweet pickle relish are added, too. You can still find it in delis throughout the region, including at Partyline Catering in Baldwin.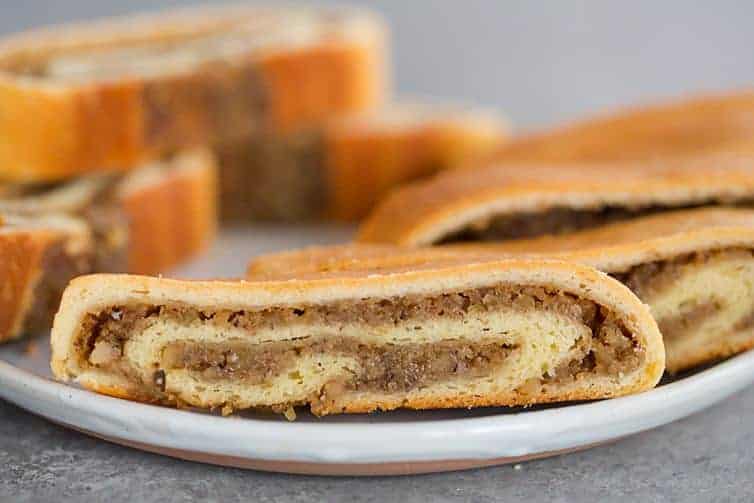 Nut Rolls
Also known as Pittsburgh Nut Rolls or Kolache Nut Rolls, these desserts are made with a sweet dough, and filled with finely-ground walnuts (and sometimes preserves). If you want to try to make it on your own, Pittsburgh-based Brown-Eyed Baker has an excellent recipe on her site. You can also order them from Bethel Bakery, Potomac Bakery and S&D Polish Deli.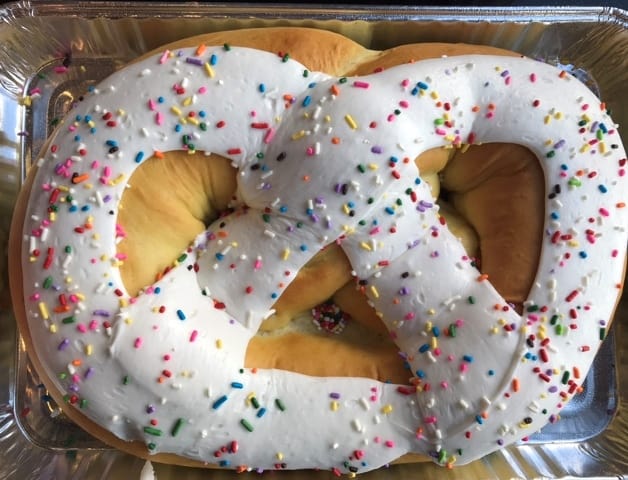 New Year's Pretzel
The oversized New Year's Pretzel is a must-have treat to help ring in the new year in Pittsburgh. The sweet bread is thought to bring good luck for the coming year – and, you can order them from a number of Pittsburgh bakeries and grocery stores, including Oakmont Bakery, Bethel Bakery and Mancini's Bakery.
What iconic Pittsburgh holiday foods did we miss? Let us know in the comments – we can't wait to hear from you!
Keep reading…