Today is a very good day!
Page Dairy Mart, the beloved ice cream shop on the South Side, is offically open for the 2021 season.
They announced their plans late last month, and are now celebrating their 70th year in business.
On the menu you'll find all of the classic Page Dairy Mart favorites, including soft serve cones, Arctic swirls, shakes, ice cream sandwiches, and Nancy B's chocolate chip cookie sundaes, one of their most popular items.
Additional food items include nachos, burgers, hot dogs and hoagies, and they make some of the best ice cream cakes in the city, too.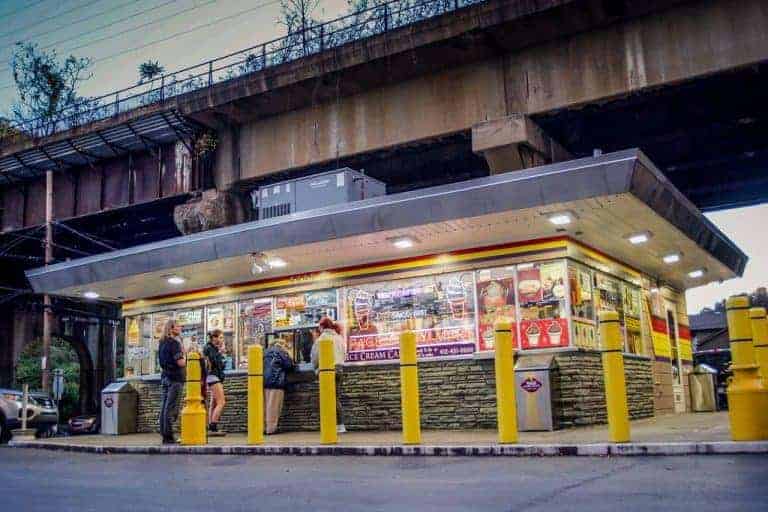 In 2020, Majorie Page-Prusia became the shop's first sole female owner, after taking ownership from her parents Chuck and Barbara Page (who took ownership from Chuck's father Charles Richard Page, in 1986). The Page family originally bought the property where the Dairy Mart now stands in 1916.
Last year also saw the introduction of new dairy-free options, like an almond-based soft serve.
Page Dairy Mart is open daily from 11:00 a.m. to 10:00 p.m., and the shop typically closes for the season in October.
Page Dairy Mart (4112 East Carson Street)
Keep Reading