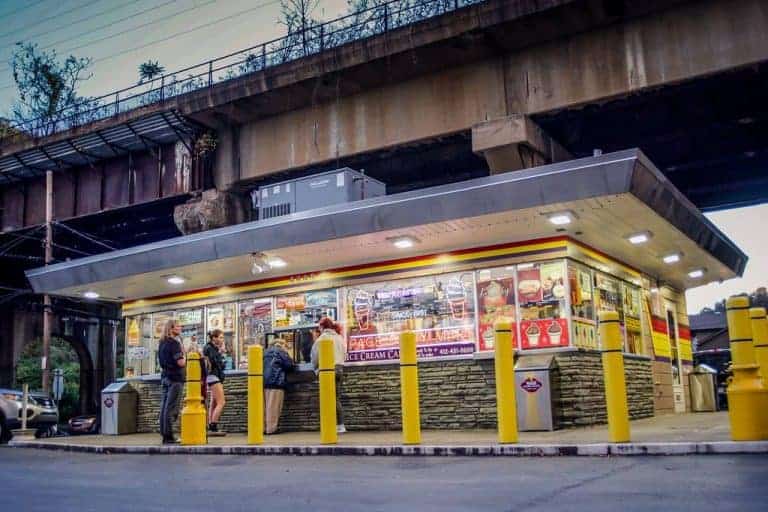 Page Dairy Mart has set opening date for their 2020 season!
The staple for soft serve ice cream on the corner of East Carson Street and Becks Run Road, is set to open for the season this Saturday, March 7 at 10 a.m.
And as the ice cream business enters its 69th year of operation, there are some exciting transformations on the horizon.
Marjorie Page-Prusia, the daughter of owners Chuck and Barbara Page, will become Page Dairy Mart's first sole female owner. Chuck took over ownership from his father, Charles Richard Page, in 1986.
"I'm purchasing the business from my parents this week," said Page-Prusia last week. "I'll be the eighth owner of this property, and I'll be the fifth owner of Page Dairy Mart." And, the first woman owner since the family bought the property in 1916.
"It's a little overwhelming because it's a lot to take in," said Page-Prusia, "but I've been doing this since I was 12 years old. It's second nature to me."
Page-Prusia started by cleaning and filling the ice cream machines with her father. Eventually, she stepped away from the family business for a period to become a registered nurse. But in 2017, Page-Prusia returned to Page Dairy Mart, and her involvement with the business progressed from there.
"I always had a gut feeling I would end up here full-time," said Page-Prusia. "Ownership gives me creative freedom. I can think of new products, new ideas, new ways to reach out to people. Being your own boss is always a good thing."
One of the big new ideas that Page-Prusia is excited to introduce? For the first time ever, Page Dairy Mart will introduce a dairy-free option. Customers can experience any item on the menu dairy-free. The option will be added to the menu in early April.
"We want to be able to accommodate everyone's sweet tooth!" said Page-Prusia.
The first Saturday in March can't come soon enough for Page-Prusia. Snow fell during last year's opening day, but that didn't deter Pittsburghers. There was a line around the corner; and the line, as most regulars will agree, is all a part of the experience.
If you're new to Page Dairy Mart, check out the menu prior to arriving for all of their tasty options. The milkshakes are a big seller. Customer favorites include the chocolate milkshake and banana milkshake. Of course, you can never go wrong with a classic twist cone. Last year, Page Dairy Mart sold just under 6,000 ice cream cones in March alone!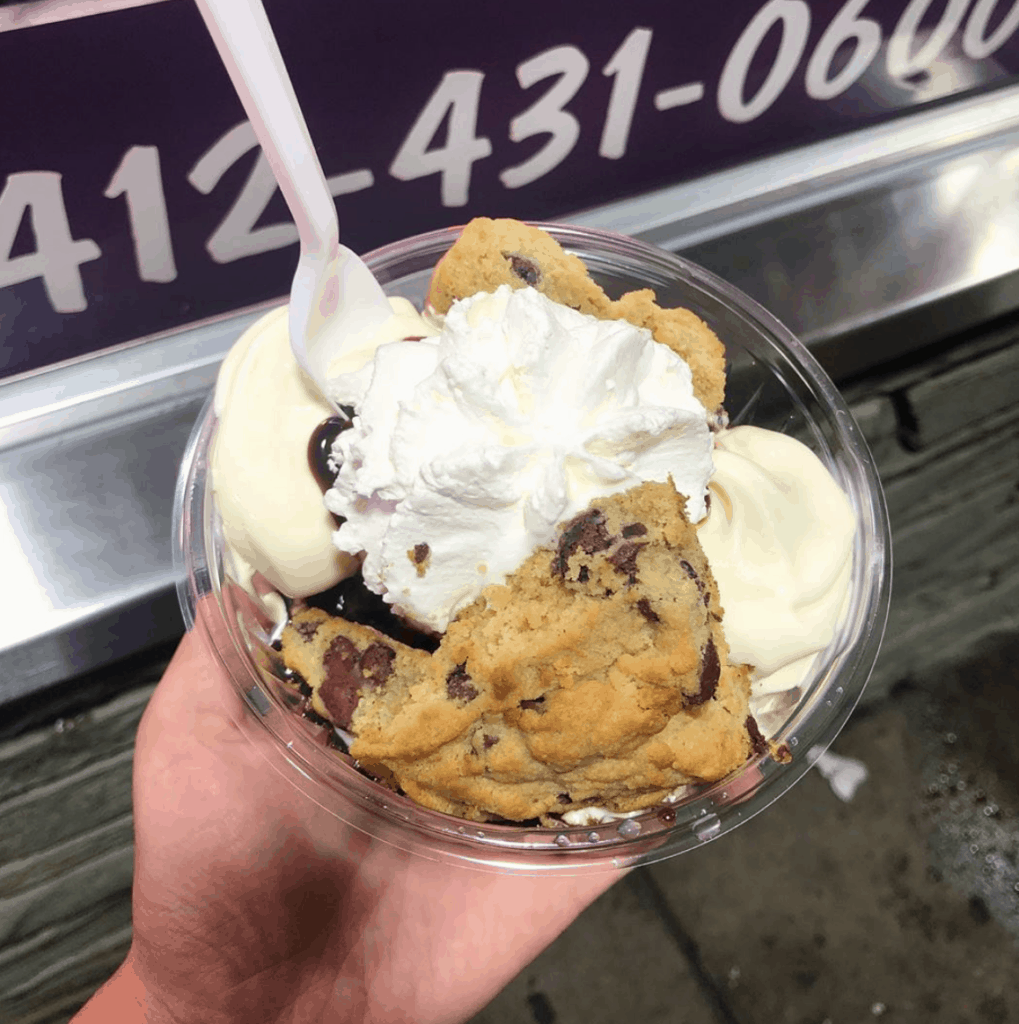 "Nancy B's Chocolate Chip Cookie Sundae is the most popular item," says Page-Prusia. "We use chocolate chip cookies from Nancy B's Bakery in Homestead." The cookies are always fresh because the sundaes sell so quickly.
Another thing to note, Page Dairy Mart rents an area for customers to park. There is an area directly behind the shop surrounded by a wooden fence where it is free to park.
"We have deep roots in Pittsburgh. Our family has been at this location for over 104 years. We've stood the test of time; we've gone through explosions, flooding, everything you can imagine," said Page-Prusia.
The original Page family shop, according to the South Pittsburgh Reporter, was "a small store catering to mill workers on the site." Like most of Pittsburgh, it was wiped out by the 1936 flood on Saint Patrick's Day. Afterwards, a gas station was built. Then in 1951, a soft serve ice cream stand called Page Dairy Mart was added.
The building that housed the original Page Dairy Mart exploded in February of 1958. Unbeknownst to anyone, a gas leak in the street found its way through the sewer line. A cigar was lit nearby, and the building was leveled. Though there were injuries, thankfully, no one was killed. Through all this, the Page's love of ice cream, family and Pittsburgh remains resolute.
Consistency, quality customer service and the most cherished soft serve ice cream in Allegheny County, that will never change.
For updates on menu items and hours, follow Page Dairy Mart on Instagram and Facebook. But, to be the first to hear updates, sign up for their text alerts. Text "SweetTreats" to 21000.
Page Dairy Mart (4112 East Carson Street)
Looking for even more Good Food stories to read? Try these: