If you're looking for a fun, family-friendly activity to do this Fall, nothing beats visiting a pumpkin patch.
These farms and markets in and around Pittsburgh are open for the 2021 season, offering pumpkins (and hayrides, apple cider and corn mazes!) galore.
Pumpkin Patches Near Me: Pittsburgh Pumpkin Patches 2021
Soergel Orchards
Wexford
Soergel Orchards has opened up their Pumpkin Patch and Apple Orchard for picking this year, and will be able to serve guests every Saturday and Sunday from 10:00 a.m. to 5:00 p.m. They also have food, activities, a cornstalk maze, a straw tunnel and more, plus goodies from Arsenal Cider and Arrowhead Wine, and an Aurochs Brewing Company pop-up. Soergel Orchards (2573 Brandt School Road, Wexford)
Shenot Farm
Wexford
Wexford's Shenot Farm has opened their pumpkin patch for the 2021 season from now through October 31. It's open seven days a week from 10:00 a.m. to 5:00 p.m. for pick-your-own pumpkins. Hayrides to the Pumpkin Patch run on Saturdays and Sundays from 11:00 a.m. to 5:00 p.m., and are $5 per person (ages 3 and under are free). They also have a scenic trail walk to the Pumpkin Patch, which costs $2 per person. Weekdays are free. Pumpkins are pay-as-you-go.
Shenot Farm (3754 Wexford Run Road, Wexford)
Trax Farms
Finleyville
Trax Farms is open daily for pumpkin picking. On the weekends (and on Fridays, with a ticket), you can enjoy a hayride, to their pumpkin patch. On Saturdays and Sundays from now through October 24, enjoy their annual Fall Fest, which includes a three-acre corn maze. Tickets are $10 per person, and must be purchased in advance. Additional tickets can be purchased for train rides, axe throwing, and more. Trax Farms (528 Trax Road, Finleyville)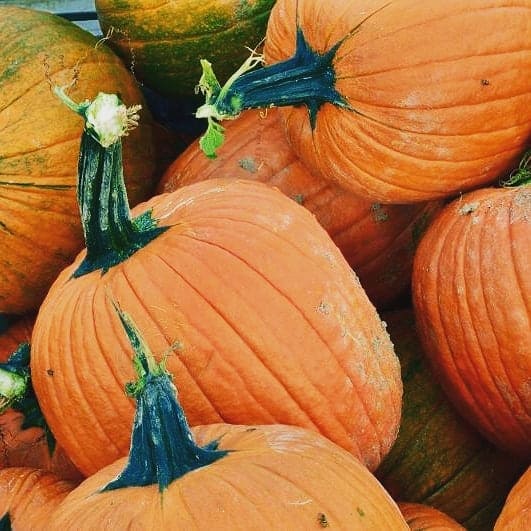 Simmons Farm
McMurray
Simmons Farm is open daily, and has five acres of pumpkins for pick-your-own pumpkin fun, along with a host of other activities, including pumpkin corn hole, a hay maze, a corn maze with maze challenges, slides and a petting zoo. Tickets (which include a hayride, and any-sized pumpkin) are $15. Extra pumpkins are also available for purchase, and they also have night hayrides. Simmons Farm (170 Simmons Road, McMurray)
Triple B Farms
Monongahela
Pick-your-own pumpkins, apples and flowers are available (almost) daily at Triple B Farms, and the farm is also hosting a series of Fall Fun on the weekends, offering hayrides, animal barn tours, corn mazes and more. Purchase tickets before visiting. This year, Triple B says that there are "pumpkins galore," but keep an eye on their Facebook page for apple-picking updates. Triple B Farms (823 Berry Lane, Monongahela)
The SpringHouse
Washington
Head south to Washington, PA to visit The Spring House Market's pumpkin patch. From now through November 1, you can book weekend pumpkin patch hayrides, featuring a tractor-drawn hayride to their farm. Pick your own pumpkin, enjoy the corn maze or the kiddie corn maze, plus slides and more. Pumpkin picking tickets are $15/person, and non-picking tickets are $12/person. The SpringHouse (1531 Route 136, Washington)
Cheeseman Farm
Portersville
From now through October 30, you'll find lots of pumpkins at Cheeseman Farm. During the day, you can take a hayride ($5 per person), and pick-your-own pumpkins (pumpkins are available for purchase). At night, the farm turns into a Fright Farm, with haunted hayrides and corn mazes. Cheeseman Farm (147 Kennedy Road, Portersville)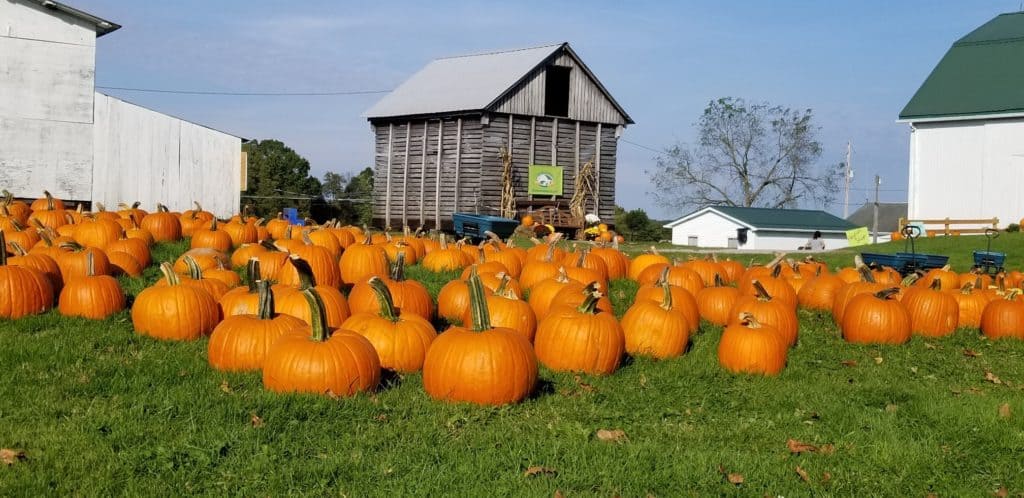 Fair Haven Farms
Grove City
Take a drive to Grove City to experience Fair Haven Farms. They're open Fridays, Saturdays and Sundays from 11:00 a.m. to 6:00 p.m. (and on Columbus Day, October 11). Ticket prices include a free hay ride to their own pumpkin patch with pick-your-own pumpkins (pumpkins are available for purchase). They also have a corn maze, food shack, and more farm activities. Tickets do not need to be purchased in advance. Fair Haven Farms (206 Lee Road, Grove City)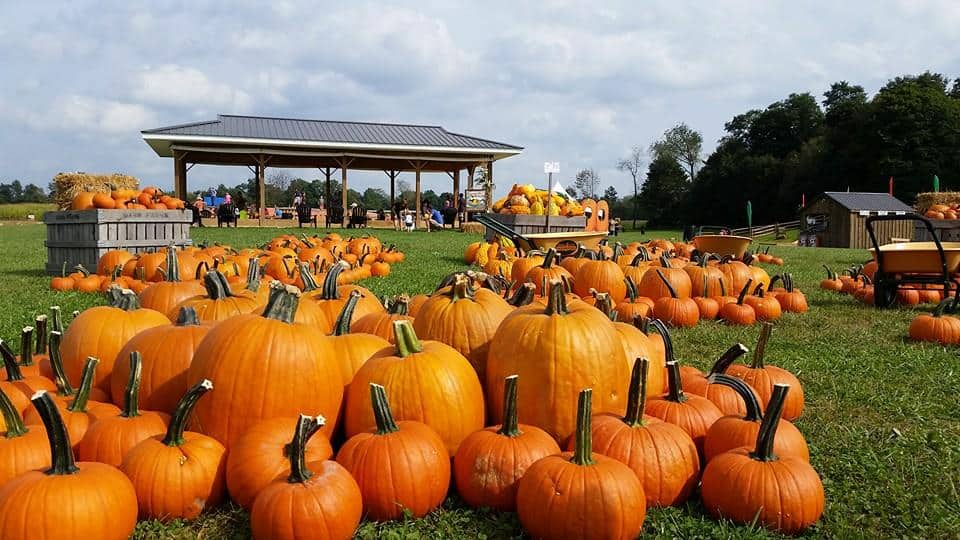 Iron Mills Farmstead
New Wilmington
New Wilmington's Iron Mills Farmstead is open through October 31, and offers a wagon ride to their pumpkins (pumpkins are available for purchase). There's also fresh cider, straw mountains, a corn maze, and lots of other activities for kids. Tickets start at $22.95. Iron Mills Farmstead (252 Greenfield Road, New Wilmington)
Know of any other pumpkin patches in Pittsburgh or the surrounding areas? Let us know in the comments, and we'll add it to our list!
Keep reading…