Every Tuesday, we highlight a new list of places that are currently open for takeout or delivery. If you're looking for even more spots, check out our massive (and regularly-updating) list organized by neighborhood, and our previous weekly picks, found here, here, here, here and here (with an emphasis on family-style meal options).
Here's where to order from tonight.
Chengdu Gourmet
Squirrel Hill
James Beard semi-finalist Chengdu Gourmet is open for takeout and delivery from 11:00 a.m. to 9:00 p.m., with the last call-in delivery orders ending at 8:15 p.m. Order online from their expansive menu, which includes dishes like super-spicy Sichuan Beef, Pad Thai, and Hot & Sour Soup.
Triangle Bar & Grill
Swissvale
Known for their massive 'Battleship' subs, Triangle Bar & Grill in Swissvale is now open for takeout daily from 10:00 a.m. to 10:00 p.m. Call ahead at 412-271-9885 to place your order, and find their full menu online.
Coriander India Grill
Squirrel Hill
Coriander India Grill in Squirrel Hill is open for takeout and delivery, with Indian specialties like Chicken Korma, Samosas, Gobi Pakora, and Lamb Boti Kebabs available daily for lunch and dinner. Order on Grub Hub, or call 412-904-3654.
Everyday Noodles
Squirrel Hill
Looking for dumplings, hand-pulled noodles, or dim sum? You're ordering from the right place. Everyday Noodles is open daily starting at 11:30 a.m. for takeout and delivery within three miles of the restaurant. The full menu is available online, and you can order by calling 412-421-6668.
Bigham Tavern
Mt. Washington
After taking a few weeks off, Bigham Tavern is back with curbside pickup and delivery. This week, they're open Tuesday (with special Cinco de Mayo Taco Boxes available), Wednesday, Friday and Sunday. Menu availability varies by day, so check online to see the latest updates.
Joe & Pie Cafe & Pizzeria
Various Locations
With locations downtown, in Edgewood and in Moon Township, Joe & Pie is open for business, offering takeout and delivery of their breakfast, lunch and dinner options, including pizza, wings, sandwiches, burgers, shawarma, pancakes, French Toast and more. Order online.
The Commoner
Downtown
The Commoner has just announced that after six weeks off, they're now open for takeout and delivery on Wednesdays through Sundays. In addition to a new takeout menu with options like grilled Shishito Peppers, Mac & Cheese, fried chicken sandwiches and burgers, they're also offering basic grocery items and beer pick ups. Order online.
Cafe on the Corner
North Side
The North Side's Cafe on the Corner is offering takeout and delivery options (up to 10 miles from the restaurant) Tuesdays through Saturdays from 11:00 a.m. to 5:30 p.m. Look for menu options like Grilled Turkey Reubens, pasta salad, chicken noodle soup, and their famous gumbo. Family-style meal options are also available. Call 412-415-3672 to order.
Frances
Shadyside
Curbside pickup and takeout is now available from Frances in Shadyside on Tuesdays through Sundays from 4:00 p.m. to 9:00 p.m. On the menu, you'll find complete meals, including Frances' signatuer meatloaf, served with mashed potatoes, seasonal vegetables, and a salad, Pastitiso (a baked Greek casserole with beef and Béchamel sauce) and Chicken & Waffles, with savory cheddar waffles. Soups, desserts and six-packs are also available. Order by calling 412-709-6068, or online.
Coast & Main 
Monroeville
Coast & Main, the seafood restaurant and chophouse, is serving a limited takeout menu on Wednesdays through Saturdays with curbside pickup and Door Dash delivery. The menu includes hearty entrees, like Crab Cake Sandwiches, steaks, and bone-in pork chops. Order online, or call 412-380-6022.
La Feria
Shadyside
Peruvian restaurant La Feria is now takeout-only, with curbside pickup available daily. Order by calling 412-682-4501, or online. Menu items include empanadas, homemade soup, salads, Tortilla de Papa, Ropa Vieja and a rotating list of daily specials.
Talia
Downtown
Talia is back open, offering takeout and delivery. They are currently running a limited menu with fresh pasta, pizza, and rotisserie items, including a Rotisserie chicken dinner (serving up to four), with a whole chicken, roasted potatoes, seasonal vegetables and a salad. Order by calling 412-456-8214 or through Door Dash.
Nox's Tavern
Blawnox
You'll find some of the best burgers in the city at Nox's Tavern, currently open for curbside takeout. They also offer daily specials, and family-style meals, including build-your-own steak or chicken salad meals, and trays of cheeseburger sliders. Check their social media for daily updates, and call 412-794-8233 to order.
Sålł.
Oakland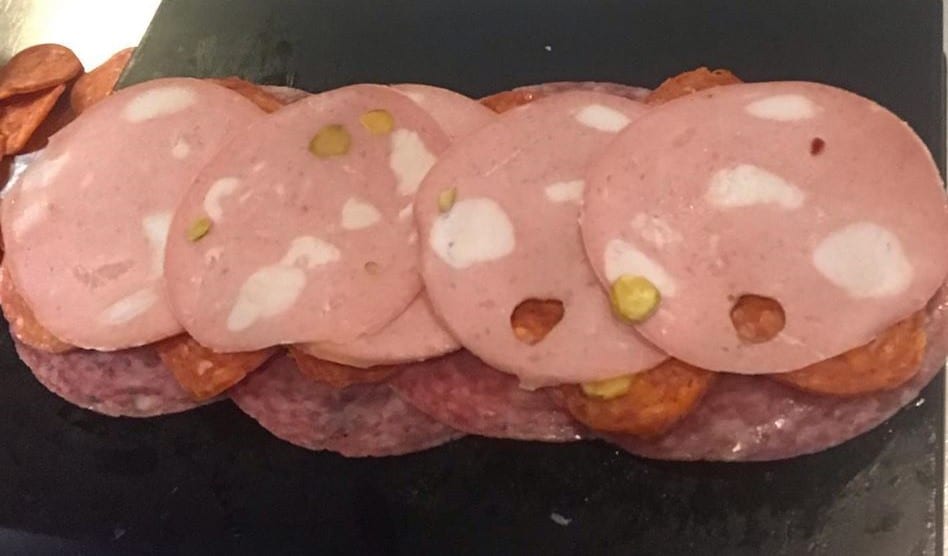 Located inside TMD Holdings in Oakland is Sålł., chef Blair Hohn III's minimalist lunch shop with an ever-changing menu. Right now, they're offering deli and grocery options available for takeout, including a variety of Italian hoagies, wedding soup, Dole whip, and Klavon's ice cream. Check the website for more details and to order online.
Where are you ordering takeout? Let us know in our comments, and we'll add them to the list!