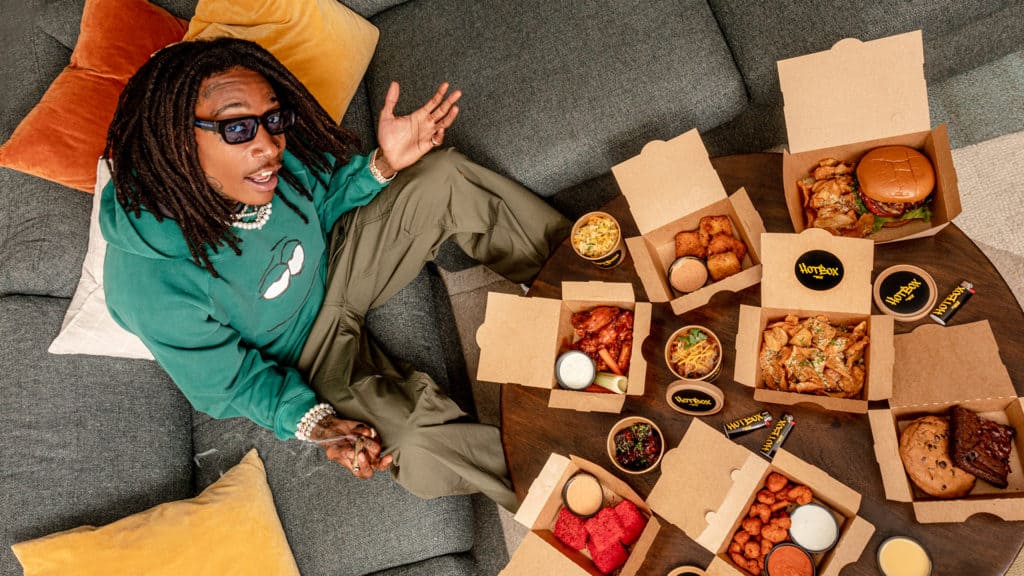 The wait is over.
Pittsburgh's own Wiz Khalifa has officially launched his delivery-only restaurant chain, HotBox by Wiz – and it's now open.
The multi-platinum selling, Grammy and Golden Globe-nominated Khalifa is partnered with Nextbite, a virtual kitchen marketplace, to launch HotBox by Wiz, a delivery-only restaurant chain.
The restaurant is currently serving a select few metro areas, including San Diego, Chicago, Denver, Houston, New York City, and Pittsburgh.
As we reported back in August, the restaurant features Khalifa's personal favorite dishes "personally curated by Wiz himself, with input from fans."
Menu items include:
Blazed Ends: Crispy burnt brisket ends smothered in smoky sweet BBQ sauce
Taylor Gang Turkey Burger: A turkey burger topped with lettuce, tomato, onion, mayo, and a side of house-made 'Chip Hits' potato chips tossed in Parmesan and lemon
Mac & Yellow: Macaroni & cheese, topped with more cheese
Mile High Dark Chocolate Brownie
Ordering is available via Uber Eats, DoorDash and Post Mates, and merchandise will soon be available on the HotBox by Wiz website.
Keep reading…