From BBQ dishes to fried chicken sandwiches, these new food trucks are bringing lots of tasty bites to the streets of Pittsburgh.
Did we miss your favorite new food truck? Let us know in the comments!
Hummus Pittsburgh
You'll find plenty of Mediterranean dishes on the menu here, including falafel, stuffed grape leaves, and (of course) fresh-made hummus. They also have sandwiches, salads, gyros and more. Find them at breweries like Hitchhiker and Helicon, and festivals in the summer. Follow: Facebook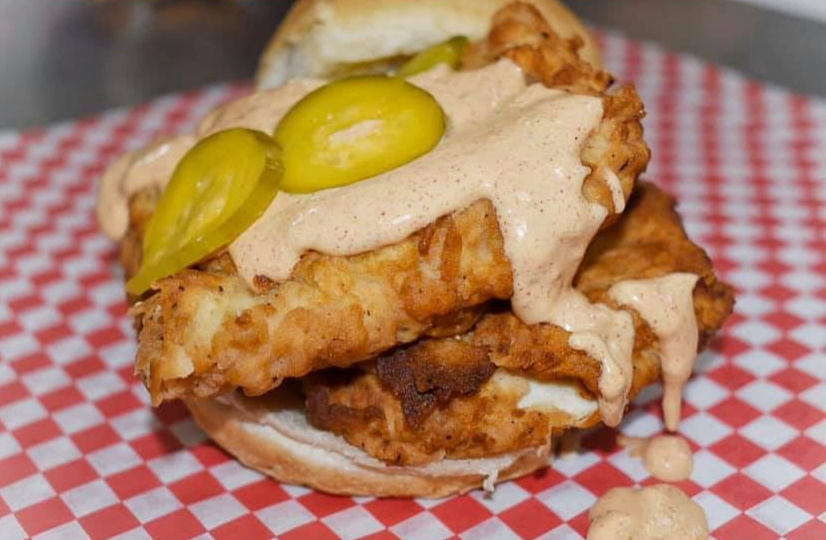 Steve and Benny's Chicken Shack
Steve and Benny's Chicken Shack is a (delicious) collaboration between Ben Dougherty of Pittsburgh Po'Boy and Stephen Gates of Parrot Bay Cafe, serving a variety of fried chicken sandwiches and homemade sides. Look for sauces like BBQ, Buffalo and Nashville Hot, and sides including cole slaw and potato salad, plus a variety of Rice Crispy treats. Follow: Facebook, Instagram
Yovi's Hot Dogs
After closing their Market Square location late last year, Yovi's Hot Dogs announced plans to focus on their food truck business. Since then, they've been popping up all over town, at places like Allegheny City Brewing, Lawrenceville Distillery, and regularly in the Strip District on 26th and Smallman. The menu features their Chicago hot dogs, with toppings like yellow mustard, green relish, tomato wedges, pickles and chili, served on a steamed poppy-seed bun. Follow: Facebook
Rusted Barrel BBQ
The Washington, PA-based Rusted Barrel BBQ food truck already has a full lineup of events scheduled for 2020, including BBQ nights at J&D Cellars Vineyards, Red Fox Winery and Rusty Gold Brewing. Their menu features BBQ favorites like ribs, pulled pork, smoked turkey and pork loin, but sides including corn bread, Cole slaw, chili, and sweet potato pecan crunch. Follow: Facebook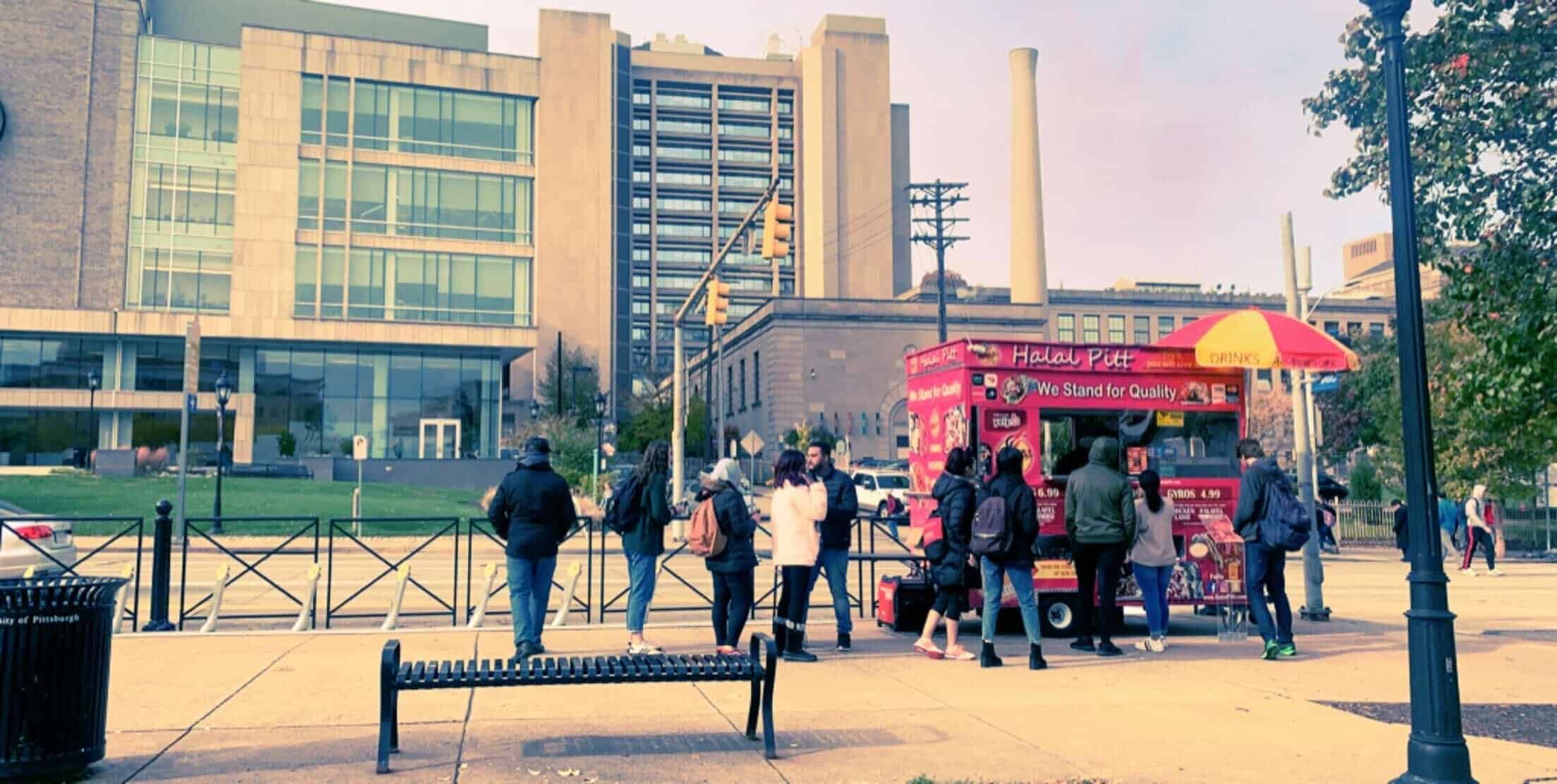 Halal Pitt
Pittsburgh now has it's own halal food cart, serving New York City-style halal in Oakland. The menu feautres Mediterranean specialties, like platters of chicken, lamb or falafel over rice (all served with halal-style sauce), salads, and gyros. Look for the red food cart at Fifth Avenue and Desoto Street. Follow: Halal Pitt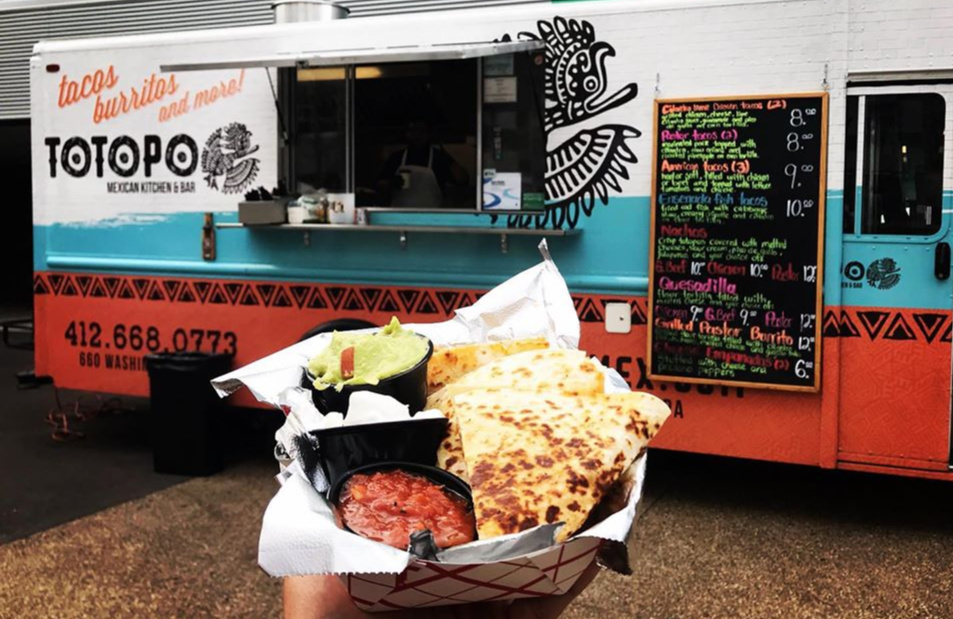 Totopo Food Truck
From the team behind Totopo Mexican Kitchen in Mt. Lebanon, and Tocayo in Pittsburgh comes the Totopo food truck, serving a variety of tacos, burritos, quesadillas and guacamole. Follow: Facebook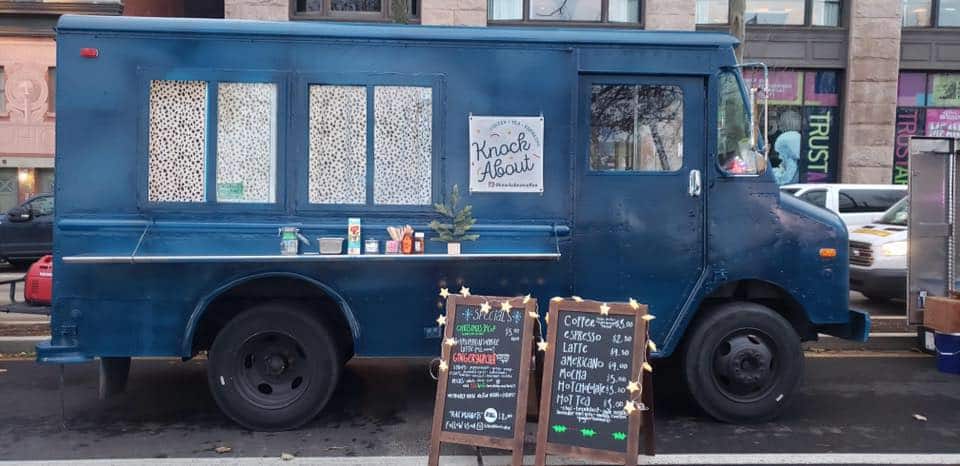 Knock About Coffee Truck
The Knock About Coffee Truck is Pittsburgh's newest mobile espresso truck, serving hand-crafted espresso drinks, coffee, loose leaf tea and lattes using coffee from De Fer, along with flaky, buttery, house-made croissants. Find them regularly at the Block Northway, in the Strip District, and various other spots around town. Follow: Facebook, Instagram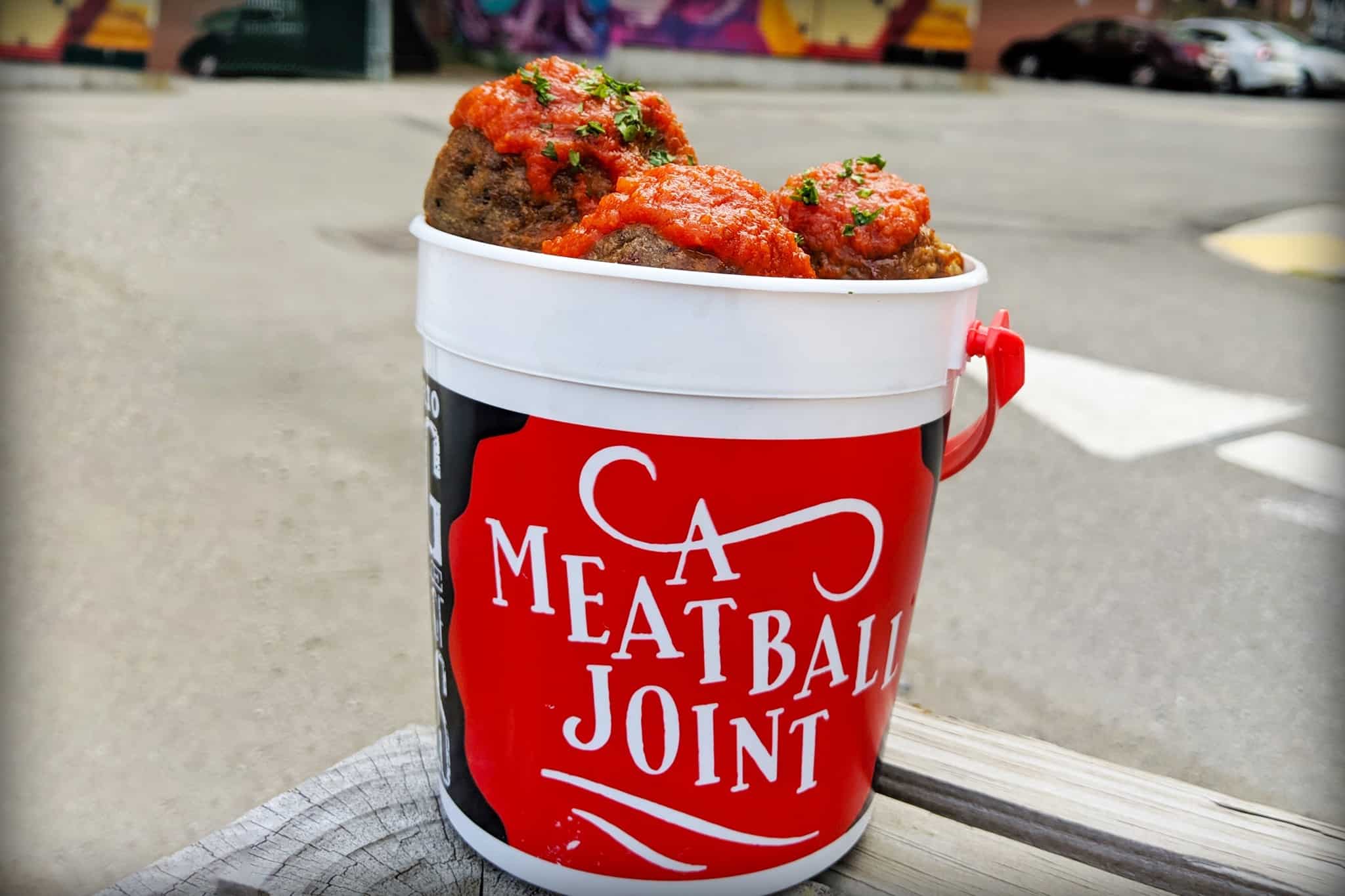 EMT: Emporio Meatball Truck
An offshoot of Emporio: A Meatball Joint, this meatball truck is regularly found around town, serving up gourmet meatballs, meatball hoagies, fries, Mac & Cheese and more. Our favorite menu items include Loaded Fries, covered in cheese, bacon, scallions and jalapenos, Buffalo-fried chicken balls, and the Diavolo Bowl, with Mac & Cheese and spicy pork meatballs. Follow: Facebook, Instagram
Hoshi PGH
Japanese hibachi-style food truck Hoshi PGH has been serving up hot and fresh meals since early 2019 at breweries and festivals. Choose a protein, like shrimp, Ahi tuna steak, filet mignon, salmon or scallops. Every dish comes with sauteed vegetables, and steamed rice, fried rice, or yakisoba noodles. Follow: Facebook, Instagram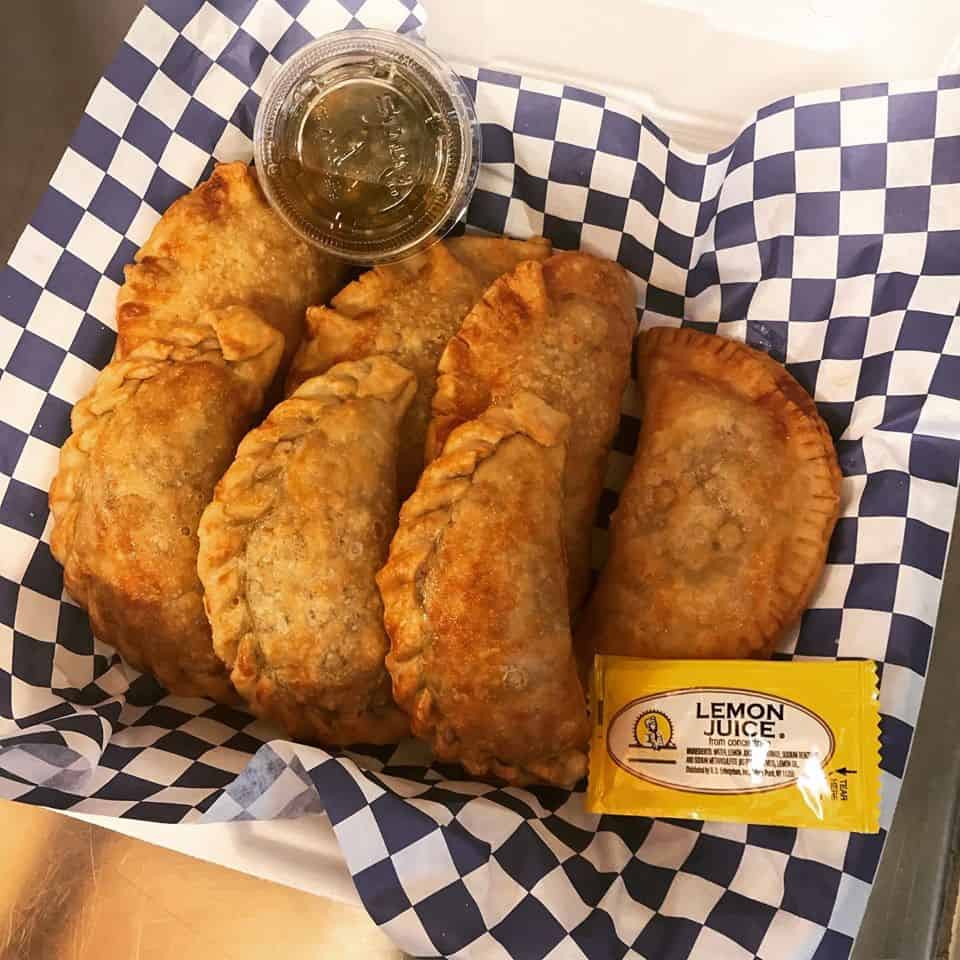 Baires Grill
Argentinian food is on the menu at Baires Grill. Look for options like empanadas, Churrasco sandwiches, kabobs, and homemade Chimichurri sauce. You can regularly find them at breweries around the city, like Allegheny City Brewing, Eleventh Hour Brewery, and All Saints Brewing Company in Greensburg. Follow: Facebook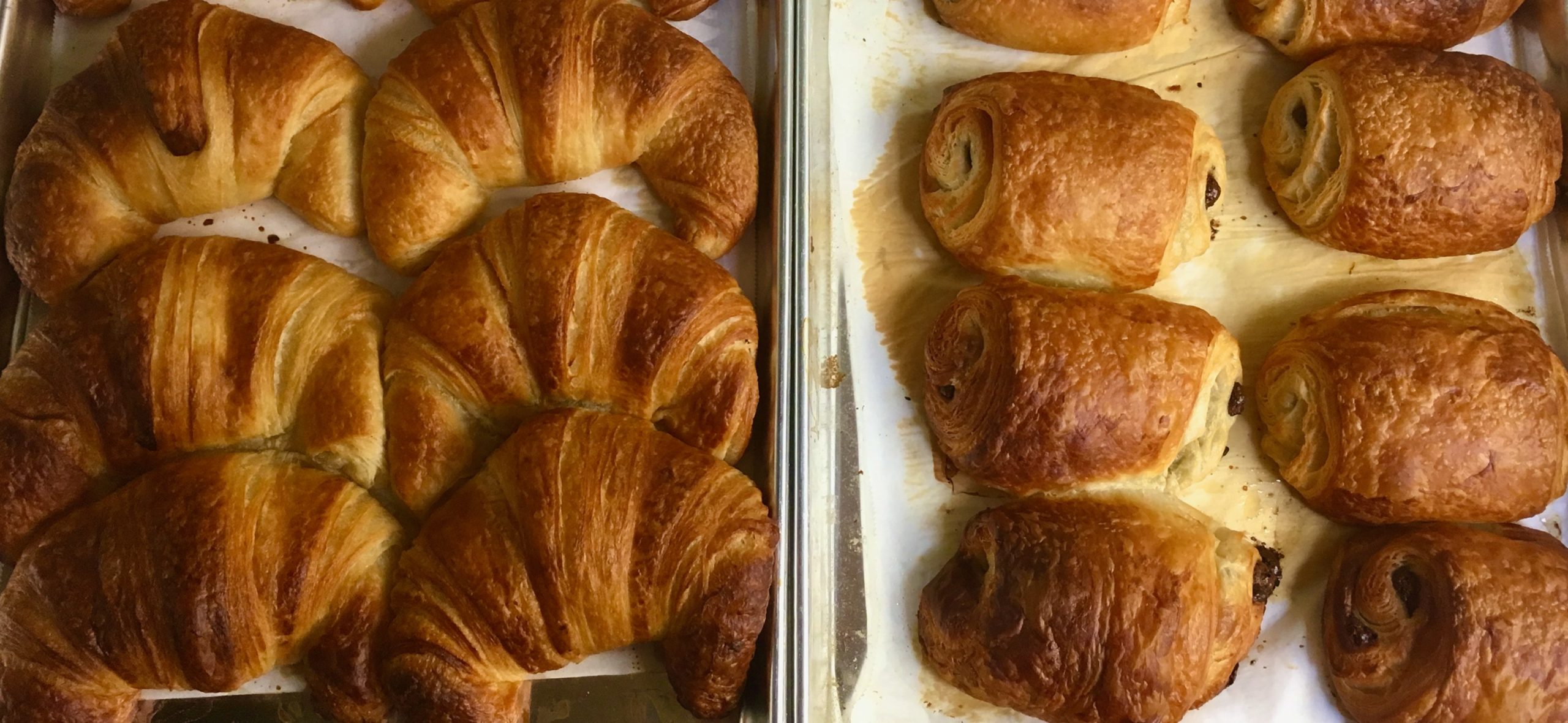 Chene's a la Carte
Pittsburgh's French Bakery food truck is Chene's a la Carte, serving grilled croissant sandwiches, like the 'Croque Monsieur,' with smoked ham, gruyere mornay sauce, and cheese, the Italian Grilled Croissant, with ham, pepperoni, lettuce, tomato, Italian dressing and merlot bellaVitano, and the Caramel Apple Brie Grilled Croissant, with grilled apple slices, cinnamon sugar, and melted brie cheese. They also have breakfast and dessert pastries, French-pressed coffee, hot chocolate, and loose leaf teas. Follow: Facebook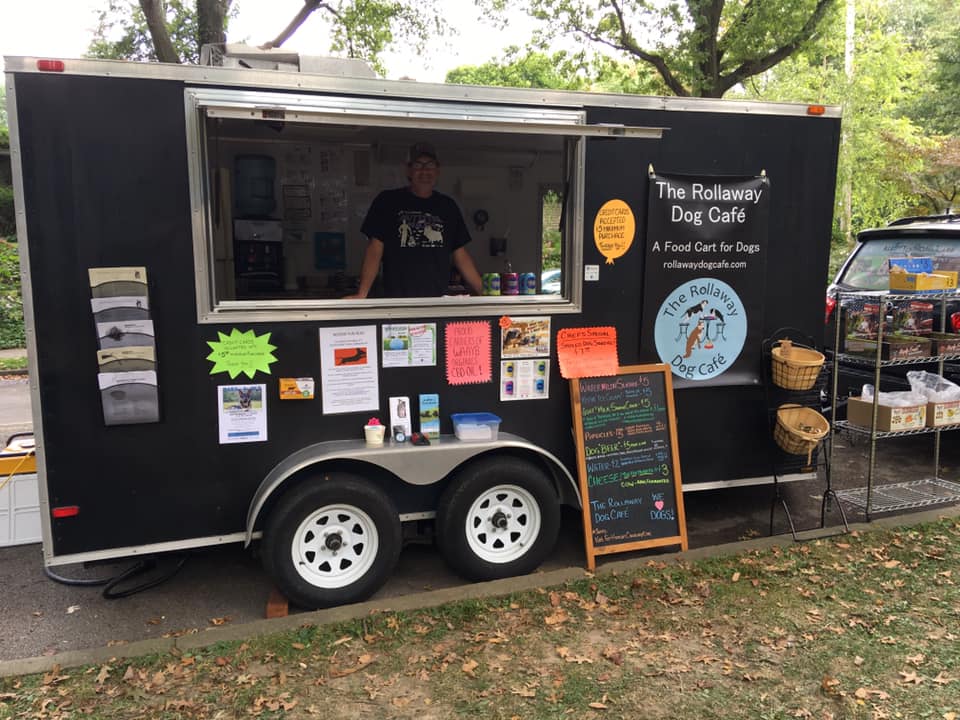 The Rollaway Dog Cafe
This food truck is strictly for your favorite four-legged friend. You'll find them at breweries and festivals throughout the warmer months, serving up pet-friendly treats like Turkey Kefir 'Ice Cream,' broth-based 'Dog's Beer,' Goat's Milk Snow Cones and 'Spoiled Dog Sundaes,' with pumpkin ice cream, blueberries and peanut butter cookies. Follow: Facebook
Share your favorite new food truck with us on social media by tagging your photos #goodfoodPGH!
Looking for even more Good Food? Read these!