Congratulations, Pittsburgh – we made it to Spring! And if you missed bellying up to the bar at your favorite brewery this winter, we've got some welcome new for you. There are plenty of outdoor breweries in Pittsburgh with newly-expanded space outside…. and even more to come as the weather continues to get warmer.
Outdoor Breweries in Pittsburgh
Acclamation Brewing
Verona
In early March this year, Acclamation Brewing in Verona updated their outdoor beer garden. The space offers uncovered seats, a covered outdoor shelter, outdoor heaters – and plenty of lights. Food trucks are regularly scheduled, like PGH Taco Truck, Just Roll'd Up and The Boonseek. Acclamation Brewing (555b Wildwood Avenue, Verona)
Allegheny City Brewing
Northside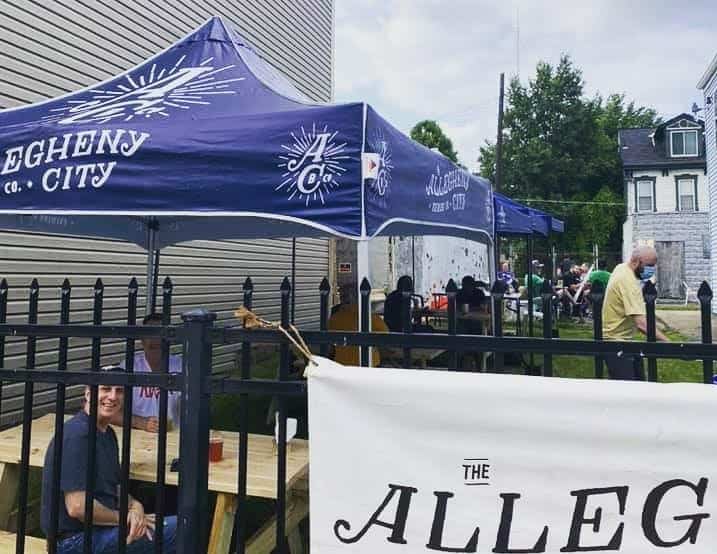 The outdoor garden at Allegheny City Brewing is open on Foreland Street on Wednesdays through Mondays. Check their Instagram page for the latest updates, and to see what food trucks will be on site (like Emporio Meatball Truck, Mr. Bulgogi and City Fresh Pasta). Allegheny City Brewing (510 Foreland Street)
Brew Dog
East Liberty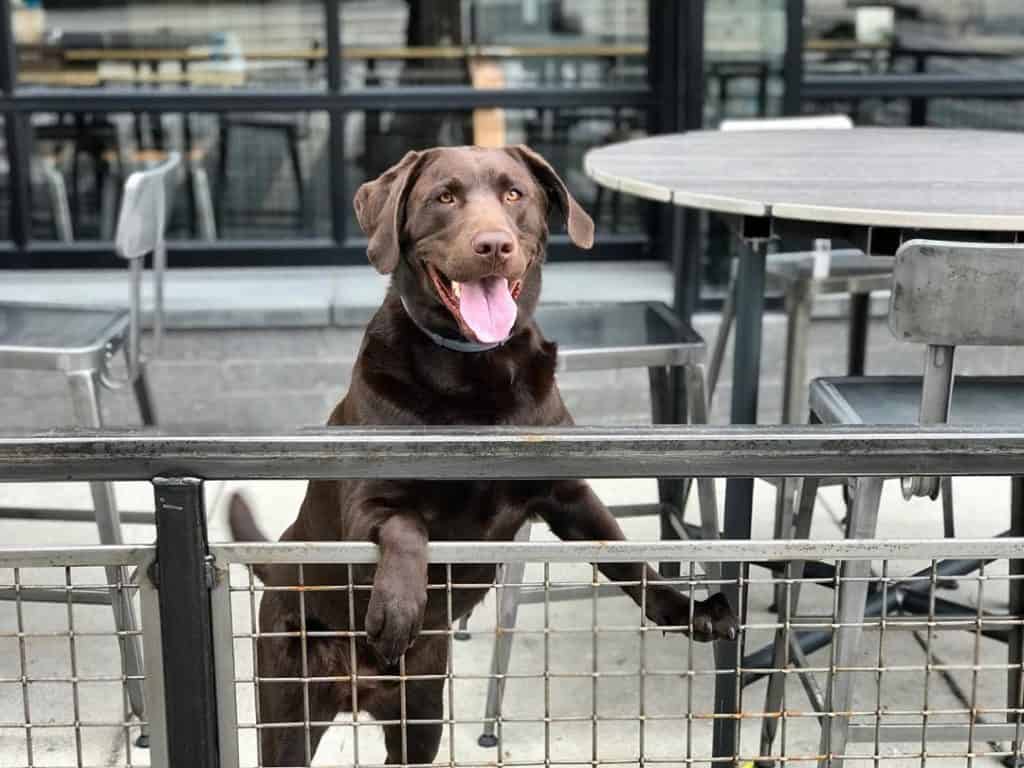 Brew Dog's patio is dog-friendly (of course!) and currently open at their East Liberty brewery. Current drafts include Hazy IPA False Start (with notes of pineapple), Yinzer Pale Ale, and a new line of beer cocktails. On the food menu you'll find bar bites like burgers, wings, and big soft pretzels. They're open daily from 11:00 a.m. to 10:00 p.m. Brew Dog (6144 Centre Avenue)
Burgh'ers Brewing
Zelienople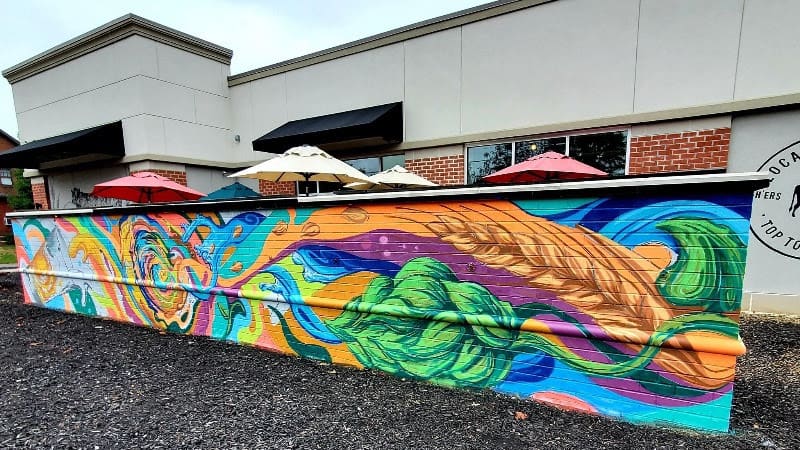 Burgh'ers Brewing in Zelienople has a new dog-friendly outdoor dining area, perfect for enjoying their beers. The space features socially-distanced picnic tables, new artwork, outdoor games, and more. Burgh'ers Brewing (215 W New Castle Street Zelienople)
Cinderlands Warehouse
Strip District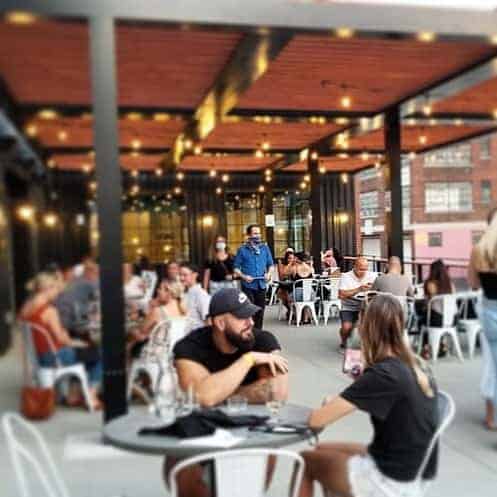 The rooftop at Cinderlands Warehouse is a great spot in the Strip District, offering spacious outdoor space, plus their full menu of fresh-brewed beers, and bites, including cheese curds, soft pretzels, fried chicken sandwiches and more. Cinderlands Warehouse (2601 Smallman Street)
Dancing Gnome Brewery
Sharpsburg
Reservations are open to enjoy Dancing Gnome's outdoor beer garden in Sharpsburg – just head to their Instagram page to see if they're taking reservations, or are open for first-come, first-serve. There's a rotating list of food trucks that park at the site, including Pittsburgh Sandwich Society, Blowfish BBQ and Blue Sparrow. Dancing Gnome Brewery (925 Main Street)
East End Brewing
Larimer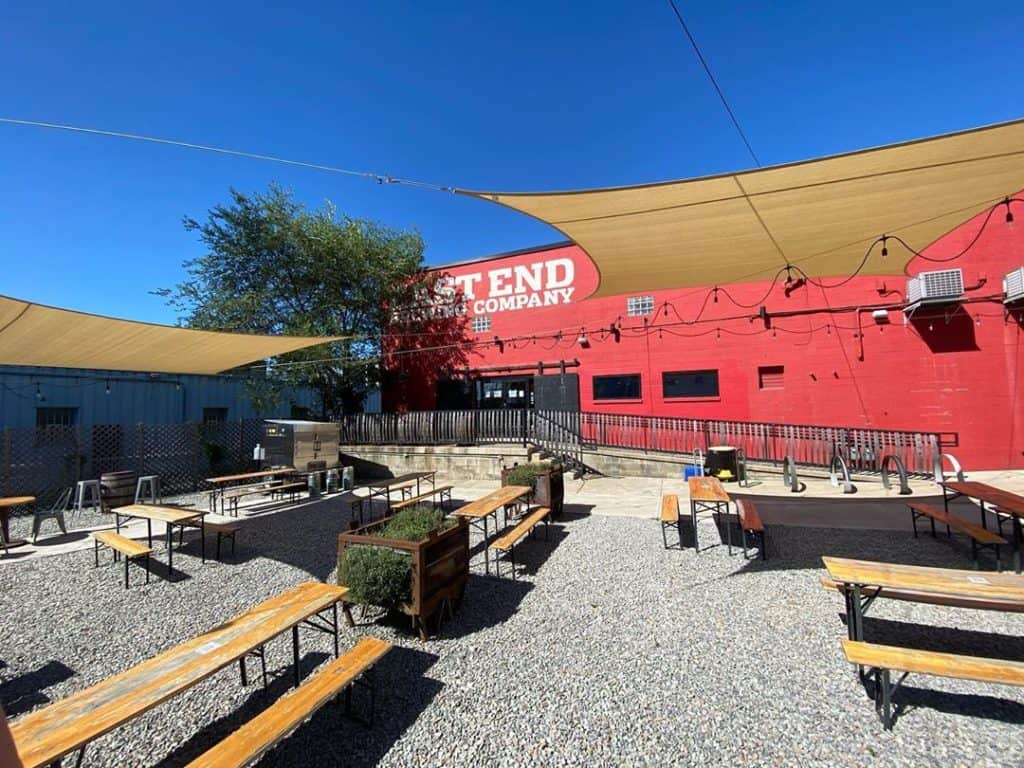 East End Brewing's outdoor patio is currently open Tuesdays through Fridays from 4:00 to 9:00 p.m., Saturdays from noon to 6:00 p.m., and Sundays from noon to 4:00 p.m. Food options include pizza and soft pretzels, and curbside pickup and delivery services for beer is still available, too. East End Brewing (147 Julius Street)
Hofbräuhaus
Southside Works Cinema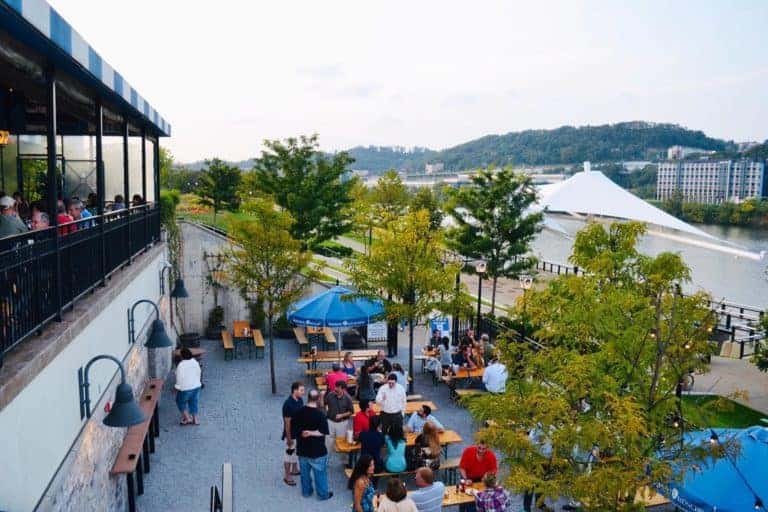 The outdoor patio areas at Hofbräuhaus have views that overlook the Monongahela River, and the restaurant is currently open for both indoor and outdoor dining. Hofbräuhaus (2705 S. Water Street)
Inner Groove Brewing
Verona
Inner Groove Brewing in Verona has a front and back patio open (when the weather is nice) for outdoor drinking and dining – and, they're dog-friendly. The brewery has 10 beers on tap, and a rotating list of food trucks on hand. Inner Groove Brewing (751 E. Railroad Avenue, Verona)
Roundabout Brewery
North Side
One of the bright spots of last season was Roundabout Brewery's Pop-Up Beer Garden, located on the North Side portion of the Three Rivers Heritage Trail, with views of the lovely Ohio River. A rotating list of food trucks makes an appearance when the beer garden is open. The pop-up will resume a regular schedule in April, but for now, keep an eye on their website for updates on what days they're currently open. Roundabout Brewery (1836 Oxline Street)
Southern Tier Brewing Company
North Shore
Southern Tier Brewing Company is open for limited outdoor dining from Wednesday through Sunday on their dog-friendly patio. Southern Tier Brewing Company (316 N. Shore Drive)
Spoonwood Brewing Company
Bethel Park
Spoonwood Brewing Company's enclosed patio space is open for drinking and dining. They're open Tuesdays through Sundays. Spoonwood Brewing Company (5981 Baptist Road)
Spring Hill Brewing
Spring Hill
Not only is the dog-friendly outdoor beer garden at Spring Hill Brewing open for guests, the brewery also has space on their lawn for blankets and picnics. The beer garden is open Fridays from 5:00 to 8:00 p.m., Saturdays from 2:00 to 8:00 p.m., and Sundays from 2:00 to 6:00 p.m., as weather permits. Spring Hill Brewing (1958 Varley Street)
Stick City Brewing
Mars
Stick City Brewing in Mars has a large outdoor space with picnic tables, fire pits, and canopies. The brewery is open Thursdays through Saturdays, and usually has food trucks on-site. Stick City Brewing (109 Irving Street, Mars)
Strange Roots Experimental Ales
Gibsonia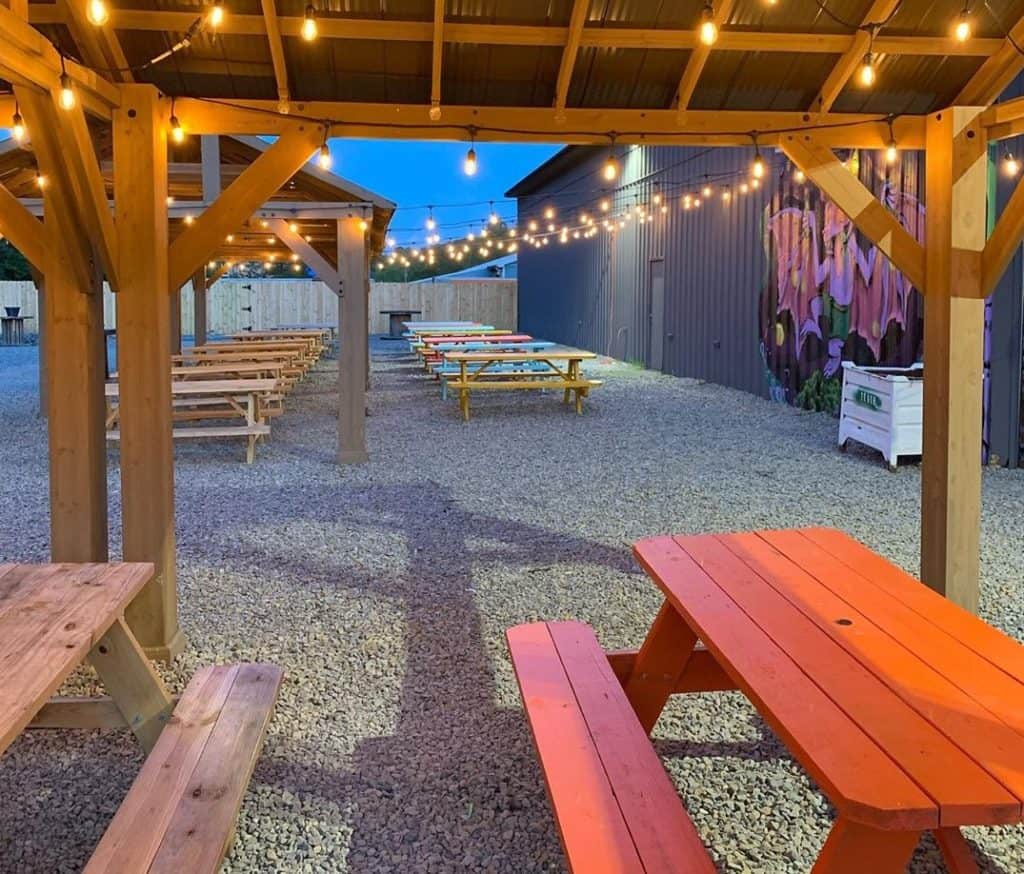 The outdoor beer garden at Strange Roots Experimental Ales' location in Gibsonia is open for service. They're also open for pickup for online beer orders. Strange Roots Experimental Ales (4399 Gibsonia Rd #9343, Gibsonia)
Trace Brewing
Bloomfield
Reservations are now open for Trace Brewing's outdoor beer garden. Head to their website to book your spot, and each reservation is currently limited to 90-minutes. The beer garden will be open when the weather is nice, and the space is dog-friendly, too. Trace Brewing (4312 Main Street)
Union Brothers Brewing
Harmony
When the weather is nice, the beer garden at Union Brothers Brewing in Harmony is open. Head there for fresh beer, and their full food menu Wednesdays through Sundays. Union Brothers Brewing (365 Mercer Road)
Voodoo Brewery
Homestead and New Kensington
Both the Voodoo Brewery locations in Homestead and New Kensington have outdoor seating and courtyards, which are currently open when the weather is nice. Voodoo New Kensington is dog-friendly, and also has fire pits. Voodoo Brewery
412 Brewery
Allegheny West
Enjoy 412 Brewery's drafts and cans at their outdoor beer garden, open Thursdays from 5:00 to 9:00 p.m., Fridays from 5:00 to 9:00 p.m., Saturdays from noon to 9:00 p.m., and Sundays from noon to 5:00 p.m. 412 Brewery (847 Western Avenue)
Know of any other outdoor breweries in Pittsburgh? Let us know in the comments!
Looking for more Good Food? Read these: