While pepperoni rolls may be West Virginia's state food, you can find some pretty fantastic ones here in Pittsburgh, too.
The Appalachian baked good, made with fresh bread dough and spicy pepperoni rounds or sticks (sometimes with melted mozzarella cheese, too), are thought to have been originally created by Italian coal miners' wives, as a hearty and filling lunch, and first commercially produced around 1927 in Fairmont.
Now, you can find them at most bakeries in western Pennsylvania.
We've rounded up some of the best fresh-baked pepperoni rolls in Pittsburgh – but if we missed your favorite, let us know in the comments!
The Best Homemade Pepperoni Rolls in Pittsburgh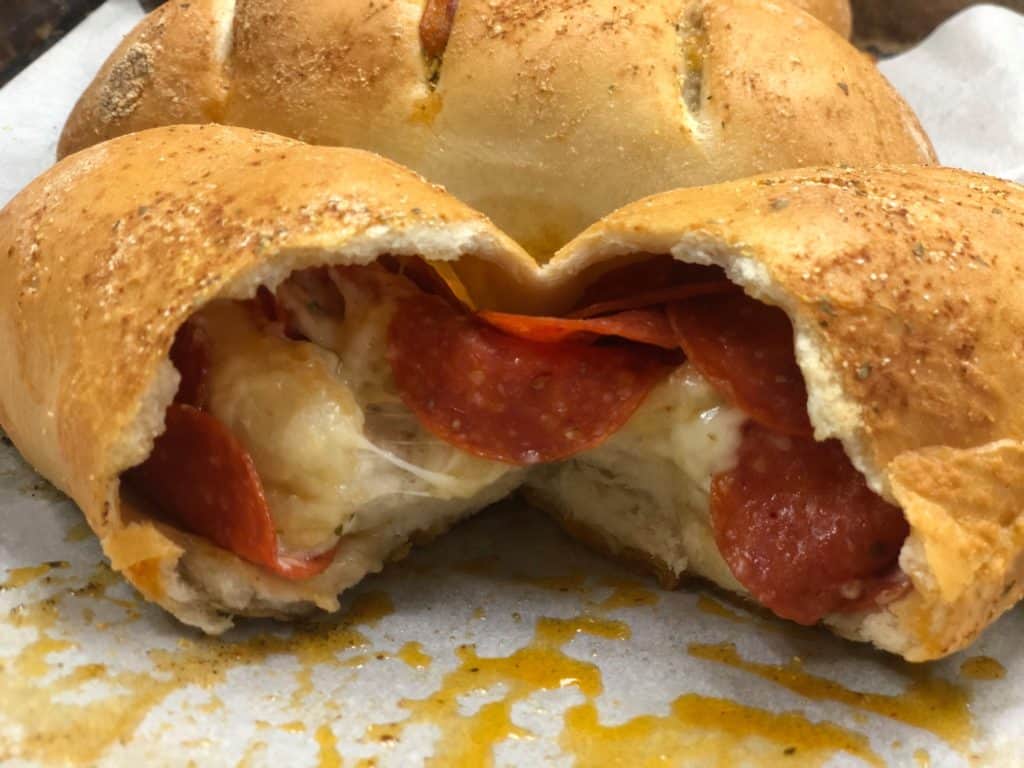 Mancini's Bakery
Available at their backer locations in the Strip District and in McKees Rocks, Mancini's Bakery's pepperoni rolls are so good, they're often sold out at the shop. Get them fresh to enjoy right away, or pick them up frozen for an easy dinner later on.
Colangelo's Bakery & Café
In addition to their famous pizza, foccacia and pastries, the Strip District's Colangelo's Bakery & Café is home to delicious fresh-baked pepperoni rolls. Order them in-store – or, they're also available for shipping from Penn Mac!
Jimmy & Nino Sunseri Company
The two-pound pepperoni rolls at Jimmy & Nino Sunseri Company are legendary in Pittsburgh, and so are their famous 'Atomic' pepperoni rolls, which bring the heat with the addition of hot peppers, Portobello mushrooms and prosciutto. And don't sleep on their Dipping Peppers, or their Sausage Rolls, either.
Enrico Biscotti
Another Strip District favorite, Enrico Biscotti Company, makes their pepperoni rolls using their stellar pizza dough, and stuffs them with pepperoni and mozzarella.
Donatelli's Italian Food Center
The family-owned specialty grocery store Donatelli's Italian Food Center in Bloomfield always has Italian specialties available, from homemade hot sausage to fresh-made pasta. They also have a selection of bakery items, including their own focaccia, and their classic pepperoni rolls.
Rolling Pepperoni
Rolling Pepperoni officially opened their upper Lawrenceville storefront last year, but they have been a fixture in markets and breweries across Pittsburgh for awhile. Owner Katt Schuler offers traditional Appalachian-style pepperoni rolls at the shop, along with a rotating selection of rolls stuffed with other fillings, like sun-dried tomatoes, basil, prosciutto and more.
Springhouse Market
Pepperoni rolls are almost always on the menu at the Springhouse Market in Washington, PA. They're fresh-baked in house, and stuffed with pepperoni and mozzarella cheese.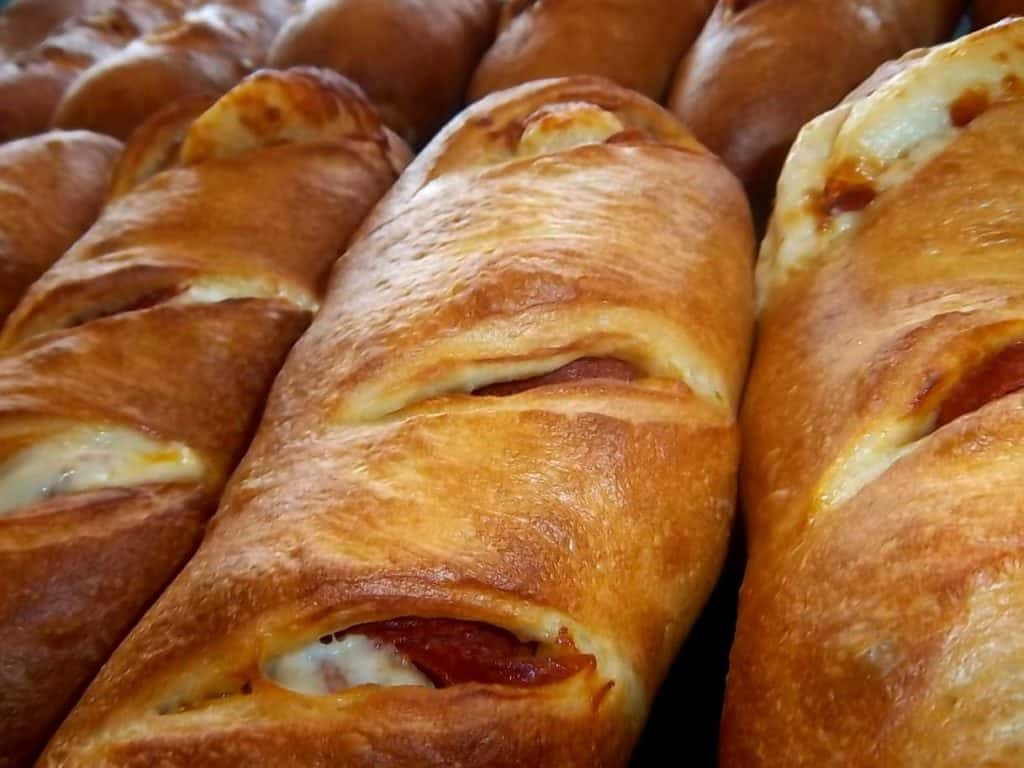 Oakmont Bakery
The pepperoni bread at Oakmont Bakery is a customer favorite. Their homemade bread dough is filled with slices of pepperoni, and mozzarella cheese for a gooey treat. Order in-store, or online.
Downey's House
The pepperoni rolls at Downey's House in Robinson Township are a house favorite – and for good reason. They're made using freshly-made dough, pepperoni and mozzarella cheese, served warm, and topped with Parmesan cheese. Other options include Spinach Rolls, Italian Rolls (with pepperoni, salami, capicola and mozzarella) and Chicken Bacon Cheddar Rolls.
The Pie Place
Not only does The Pie Place in the South Hills serve up pinwheel-style pepperoni rolls in their bakery (and typically also have Spinach Feta rolls and Spicy Pepperoni rolls, too), they also have make-your-own Pepperoni Roll kits, filled with everything you need to make their rolls in your own home.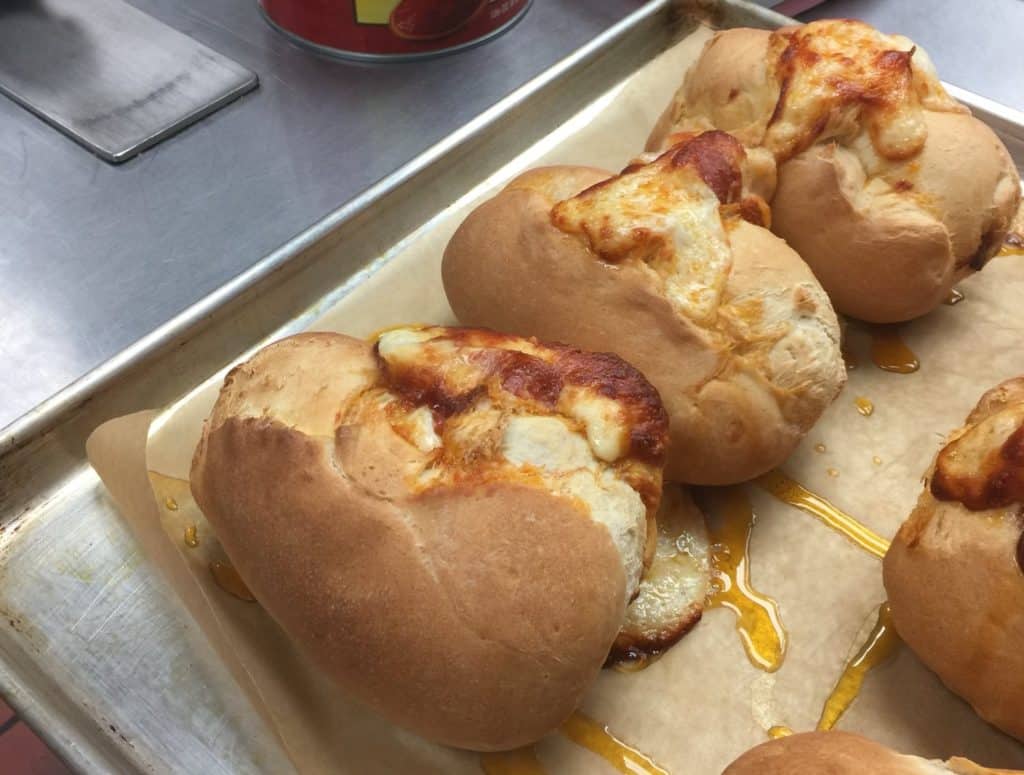 Labriola Italian Market
The famous pepperoni rolls at Labirola Italian Market (with locations in Warrendale, Monroeville and Aspinwall) are made fresh daily, so are only available each day after the late morning.
Jabby Joe's
In McKees Rocks, Jabby Joe's Pepperoni Rolls are a menu must-have. Their original rolls are stuffed with pepperoni, mozzarella, provolone and Romano cheeses, and rare rolling in their homemade dough. They also have Spinach Rolls, stuffed with spinach, mozzarella, provolone and Romano.
Batch
You'll have to check their social media daily to see what Batch in Saxonburg has their homemade pepperoni rolls on the menu, but when they do, you've got to try them. In addition to traditional pepperoni fillings, they also stuff their rolls with a number of different options, like Ham & Cheddar, Pepperoni & Cheddar and fresh tomatoes.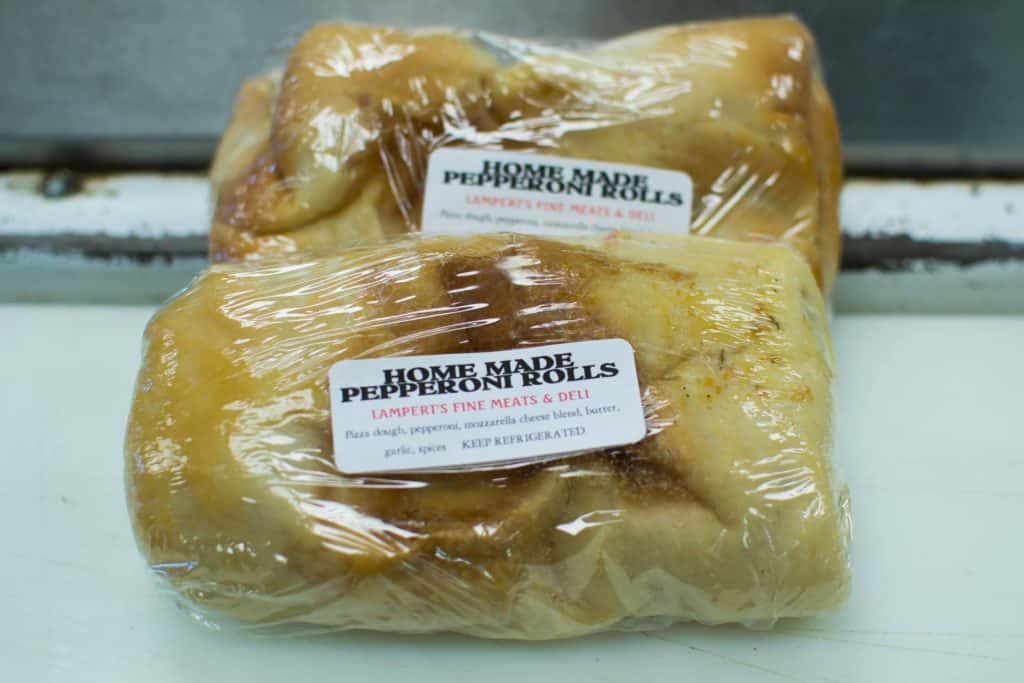 Lampert's Market
The homemade pepperoni rolls at Lampert's Market in McKeesport are beloved by their customers – for a reason. Each shelf-stable roll is made with pepperoni, mozzarella cheese, butter, and garlic, and topped with a variety of Italian spices. Get them for $3.50 each, or two for $6.
Did we miss your favorite place for pepperoni rolls in Pittsburgh? Let us know in the comments!
Keep Reading