Are we the only ones who have been craving a fresh and hot doughnut all week? Didn't think so.
While traditional dine-in service is still prohibited in PA, and many bakeries are closed/offering limited hours, we managed to find a few beloved doughnut spots that are still open for business.
Takeout, curbside, delivery… Pittsburgh's got it all! See the details below to get your doughnuts fix.
Be sure to tag @goodfoodpgh and #goodfoodpgh in all of your foodie pictures.
Where to Find the Best Doughnuts in Pittsburgh Right Now:
Just Good Donuts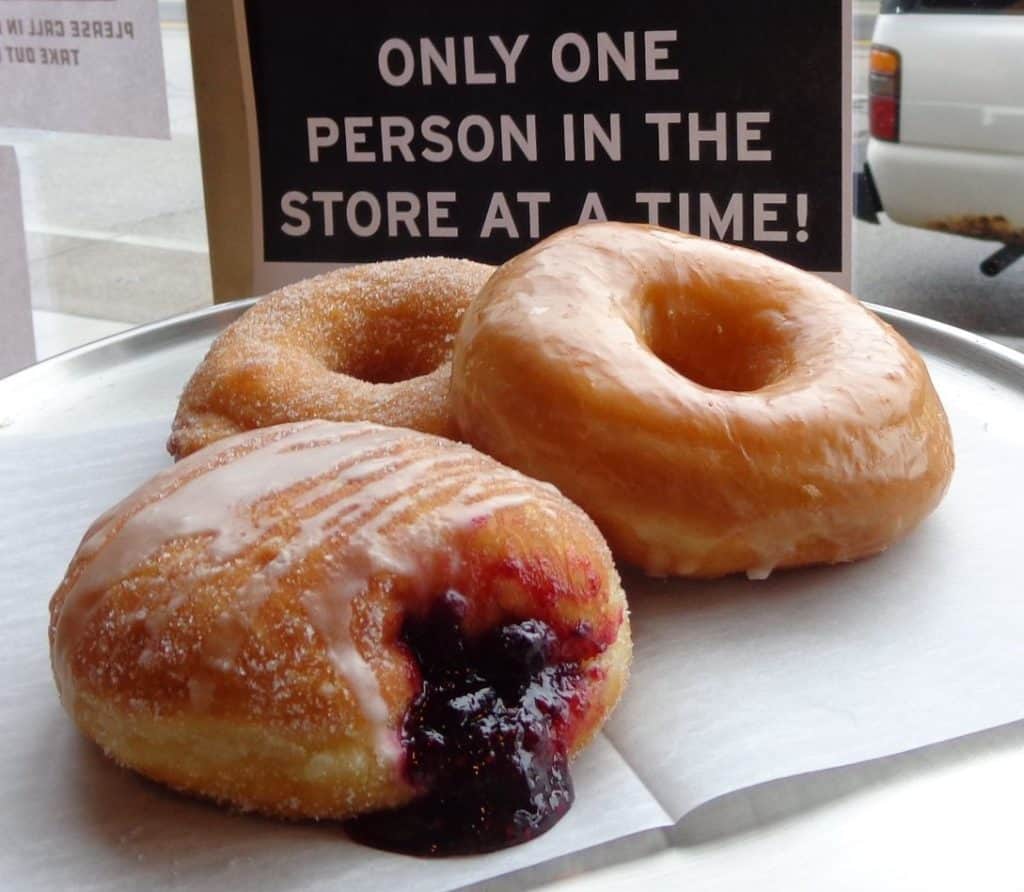 Located inside of The Pub Chip Shop on East Carson Street, Just Good Donuts is open for donuts to-go, Monday – Sunday, 8:00 a.m. until sold out. Only one person in the store at a time. Keep an eye on their social media for flavor updates. Favorites include Glazed, Sugar, Peanut Butter Buckeye, Cinnamon Rolls, and more
Just Good Donuts (1830 E Carson St)
Oakmont Bakery
You can order doughnuts, doughnut holes, fritters, and cinnamon rolls right off the Oakmont Bakery website, available for delivery or curbside pickup. The store is still open for in-store purchases, but Oakmont asks guests to maintain appropriate social distancing while shopping. Face coverings are required to enter.
Oakmont Bakery (1 Sweet St)
Gluten Free Goat Bakery
Gluten Free Goat is offering doorstep delivery on Fridays. The order deadline is Wednesday at Noon. Delivery is a flat fee of $6. At the Gluten Free Goat, all baked goods are Gluten-free, Dairy-free, Vegan, Soy-free, and Nut-free. Their donuts are a longtime favorite in Pittsburgh, flavors include Apple Cider, Blueberry Lemon, Strawberry Rose, and Mocha. For more information on products and their delivery radius, check out the website.
Freedom Farms Donut Shop
Freedom Farms Donut Shop has a new online ordering system. Orders must be placed by 8:00 p.m. for next day pickup. If you do not place your order before 8:00 p.m., the store cannot guarantee next day/same day pick up. If you want try to place a same day order, call the store at 724-586-5567. Dozens are sold as variety packs.
Freedom Farms Donut Shop (663 Pittsburgh Rd)
Oram's Donuts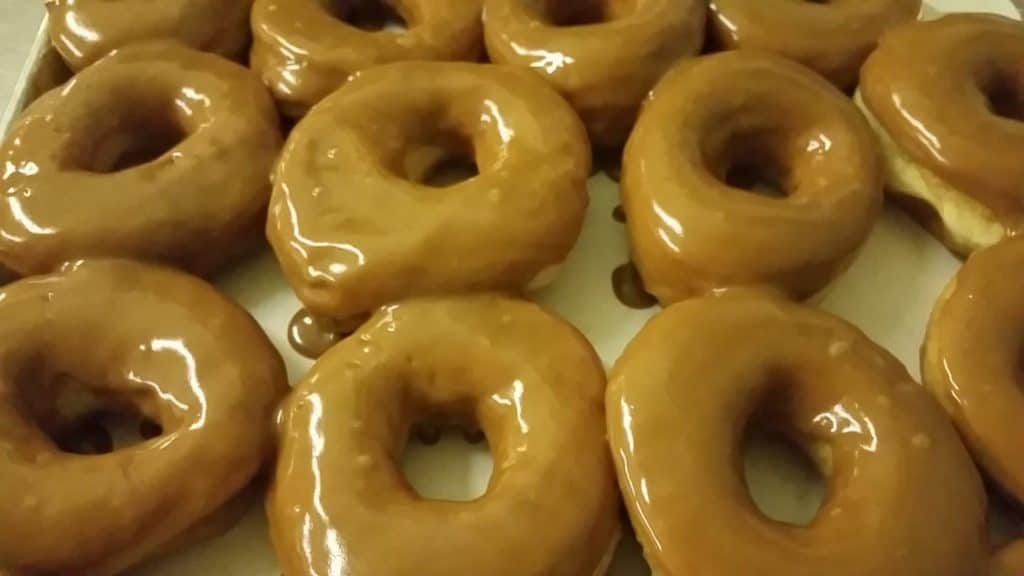 Oram's Donuts in Beaver Falls is open. Both employees and customers are required to wear a mask. Same day orders can be made online, or you can call the store 724-846-1504. The store is selling preselected dozen and half dozen boxes. To customize your selection, call ahead or order online. Keep an eye on their social media for updates on their rotating, seasonal flavors, including: orange cranberry glazed cake doughnut, apple filled doughnut, spice cake doughnut, cherry cream cheese-filled doughnut, and more.
Seniors and high risk guests can pickup orders on Wednesday between 12:00 PM and 12:30 PM.
Oram's Donuts (1406 7th Ave, Beaver Falls)
Donut Connection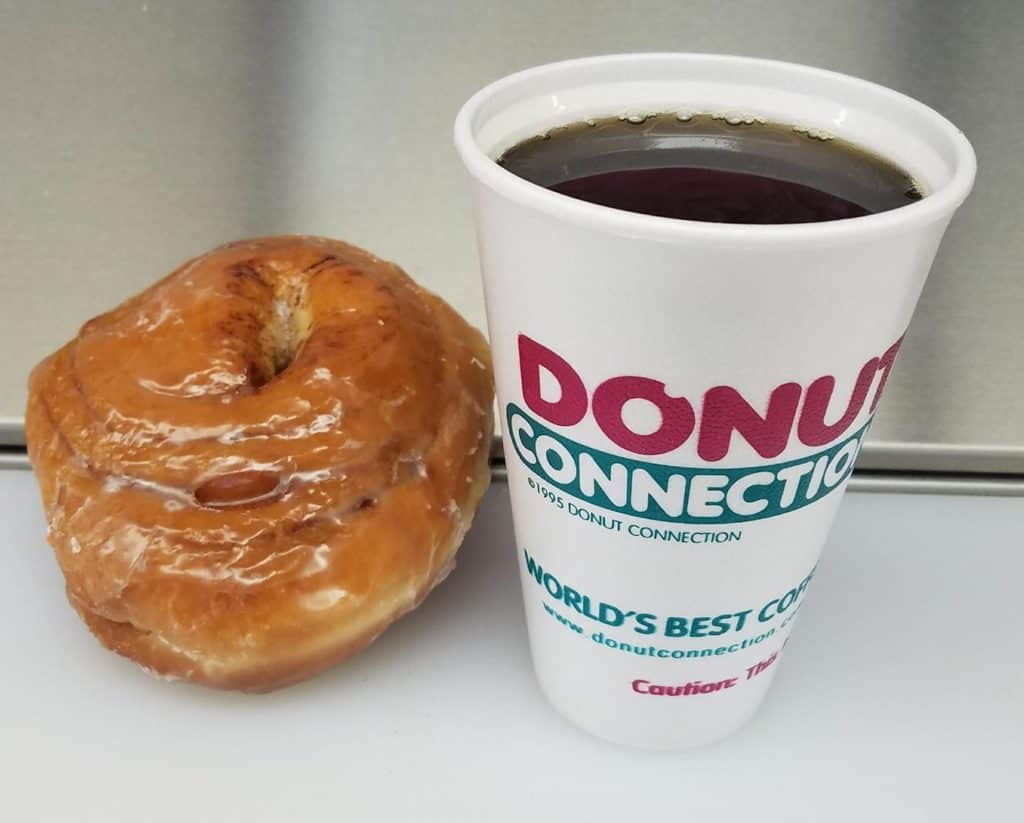 You can order doughnuts form Donut Connection on Brownsville Road on GrubHub. A few favorites include coffee, a dozen doughnuts, and breakfast sandwiches.
Donut Connection (2414 Brownsville Rd)
Amazing Glaze Donut Company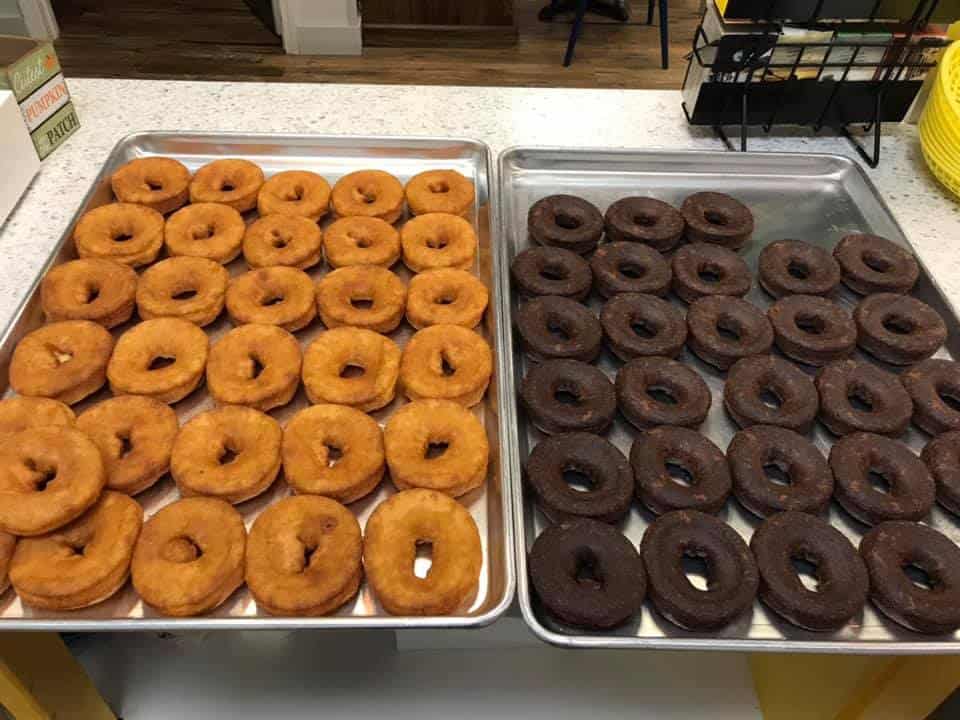 Amazing Glaze Donut Company is still serving fresh doughnuts and coffee on Fridays and Saturdays, offering curbside service and takeout. Make a preorder on Facebook Messenger or call 724-939-3335.
Amazing Glaze Donut Company (4988 Middle Rd, Allison Park)
Pink Box Bakery Cafe Pittsburgh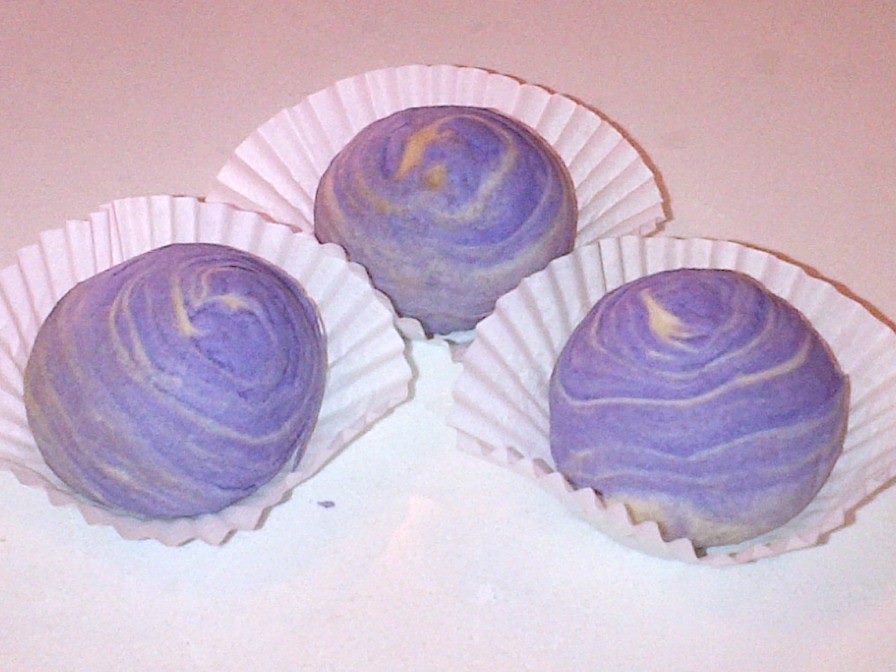 Pink Box is offering free delivery for totals >$15 within 2.5 miles of the store. Order online two days ahead, or call the store 412-422-2138 for same day orders. Pink Box specialities in Taiwanese delicacies and desserts, and from their website you can order delicious buns (in flavors like pineapple, cream cheese, red bean), as well as tarts, toasts, cakes, and cookies.
Pink Box Bakery Cafe Pittsburgh (2104 Murray Ave)
Big Daddys Donuts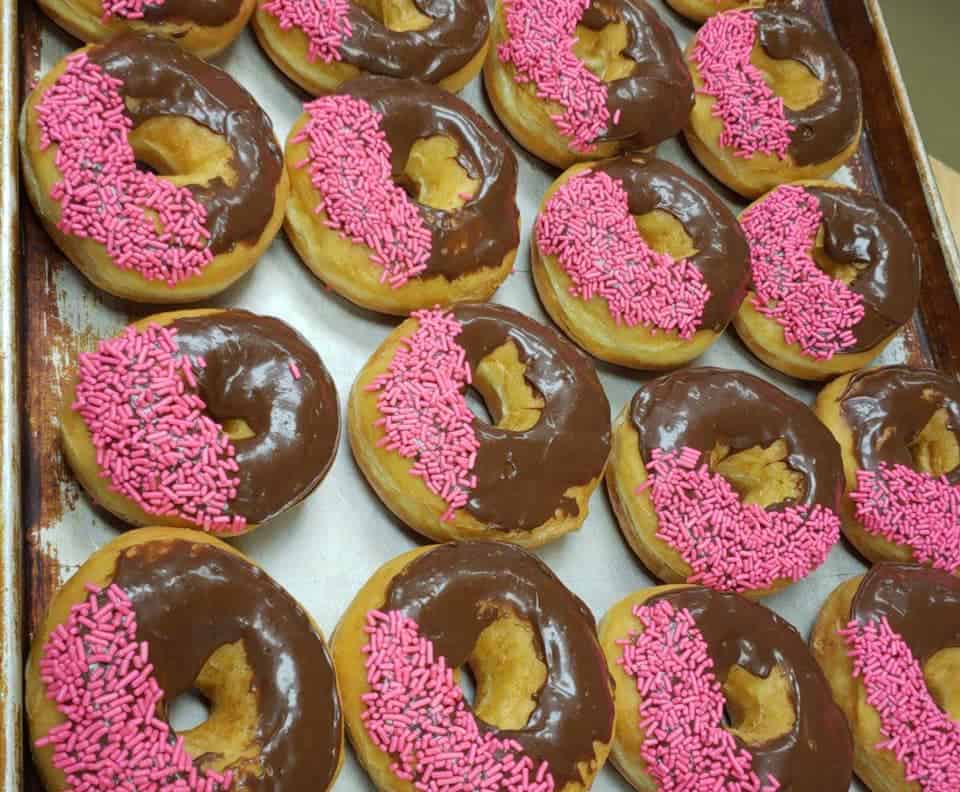 Big Daddys Donuts in Crafton is open everyday 6am-2pm, and is offering curbside pick up. Call 412-921-4441, and don't forget the handmade pepperoni rolls! Delivery to Crafton, Ingram, Greentree, Rosslyn Farms and Carnegie.
Big Daddys Donuts (90 Noble Ave)
Valencia Donut Co
Valencia Donut Co. is open for takeout only and offering $2 off a dozen. Call in orders ahead of time to limit interaction, (724) 903-0400. Valencia also sells coffee, milks, and juices.
Valencia Donut Co (1177 Pittsburgh Rd)
Smoke
You never know when Smoke in Lawrenceville is going to add their house-made glazed doughnuts to their takeout menu, so you've got to follow along on their social media pages for updates. Consider yourself lucky if you happy to snag one, in flavors like Maple Bourbon and Raspberry Custard.
Smoke BBQ Taqueria (4115 Butler Street)
Other doughnut shops open for business include:
Did we forget your favorite donut spot? Don't fret! Please let us know in the comments below.
More Great Stories From Good Food Pittsburgh:
– Pittsburgh Bakeries Open For Takeout (And Some Have Delivery)
– How to Get Alcohol, Beer, & Wine Delivered in Pittsburgh
– 15 Pittsburgh Take Out Restaurants to Order Dinner Tonight
– Page Dairy Mart Reopens with Curbside Pickup and Delivery