Mediterra Cafe is opening their second location in Mt. Lebanon!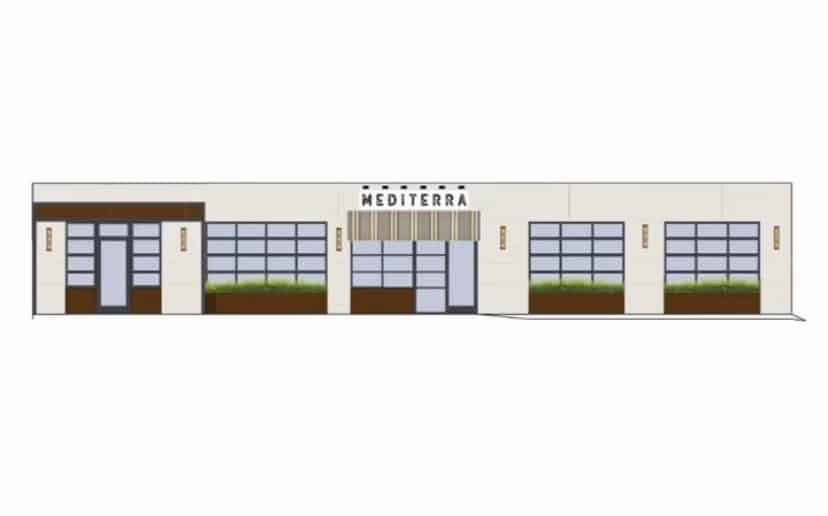 Something new is coming to the South Hills!
The much-loved Mediterra Café is opening a second location in Mt. Lebanon, taking over the space at 292 Beverly Road in the former Fairlane location.
The Sewickley café, known for its handmade pastries, artisan breads, and gourmet pantry items, will be opening the new lifestyle market later this Fall. The new location will also feature a bar with well-curated cocktails and wine, a tapas-like dinner program, and a coffee bar with a rotating selection of grab-and-go food.
"Mt. Lebanon has always been on our radar, and we really feel comfortable in that community," says Mediterra Café owner Nick Ambeliotis. "It's a walking neighborhood, and we know that people will enjoy coming into a well-curated cafe, where they can get away for a bit."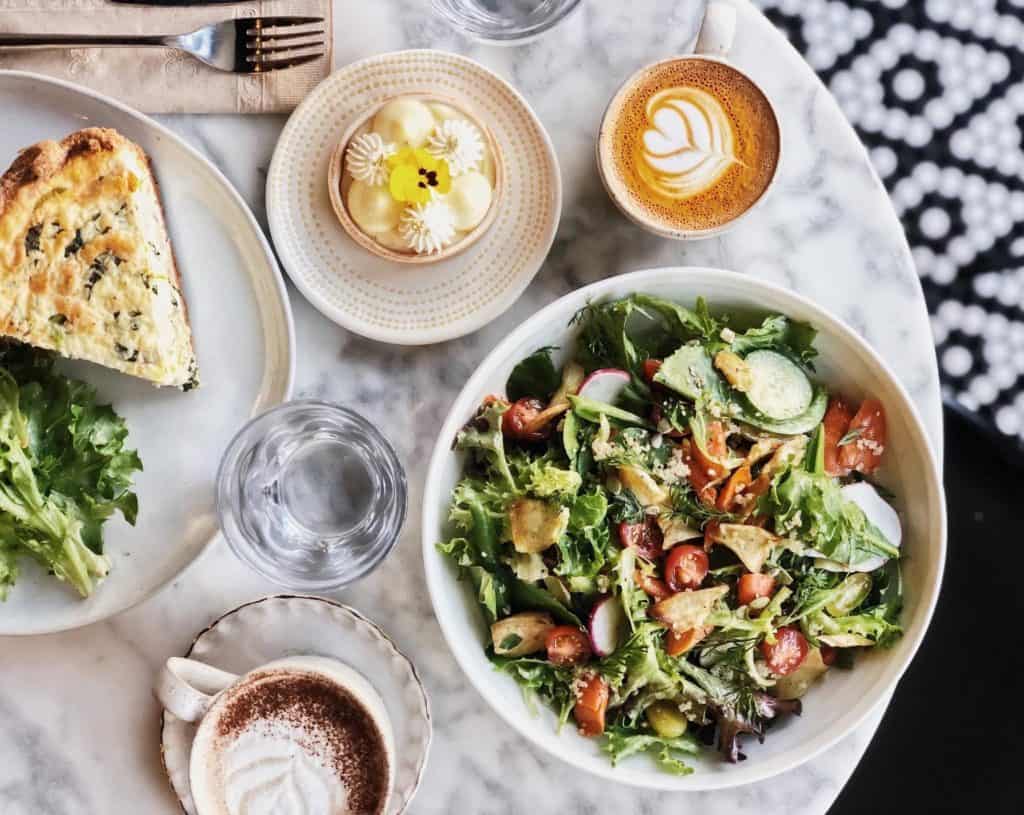 The 4,300 square-foot space will be transformed to look like a modern European café, with updated wood flooring, tile work, and farm tables. Mediterra is working with architect Heather Wildman of Wildman Chalmers, who also helped develop the space previously.
"It's already a beautiful space, but we're going to be putting our touch on it," Ambeliotis says.
Like Mediterra's Sewickley location, the new Mt. Lebanon space will have a retail market, selling items like organic eggs and milk, bread, specialty chocolates, charcuterie, imported olive oils and vinegar, local honeys, and more than 150 cheeses.
"When you first walk in, you'll see our market on the right, and all of our specialty cheeses," says Ambeliotis. "You'll order over there, and receive a number and pick a table. Just like in Sewickley, we'll bring food out to you, but we'll also add a server or two walking the dining room to take drink orders, for anyone who would like a drink with their meal."
Ambeliotis says that he's especially excited that the Mt. Lebanon location will be able to serve cocktails and wine.
"We're very passionate about wines, and we'll have a well-curated selection," he says. "It will be small, but mighty."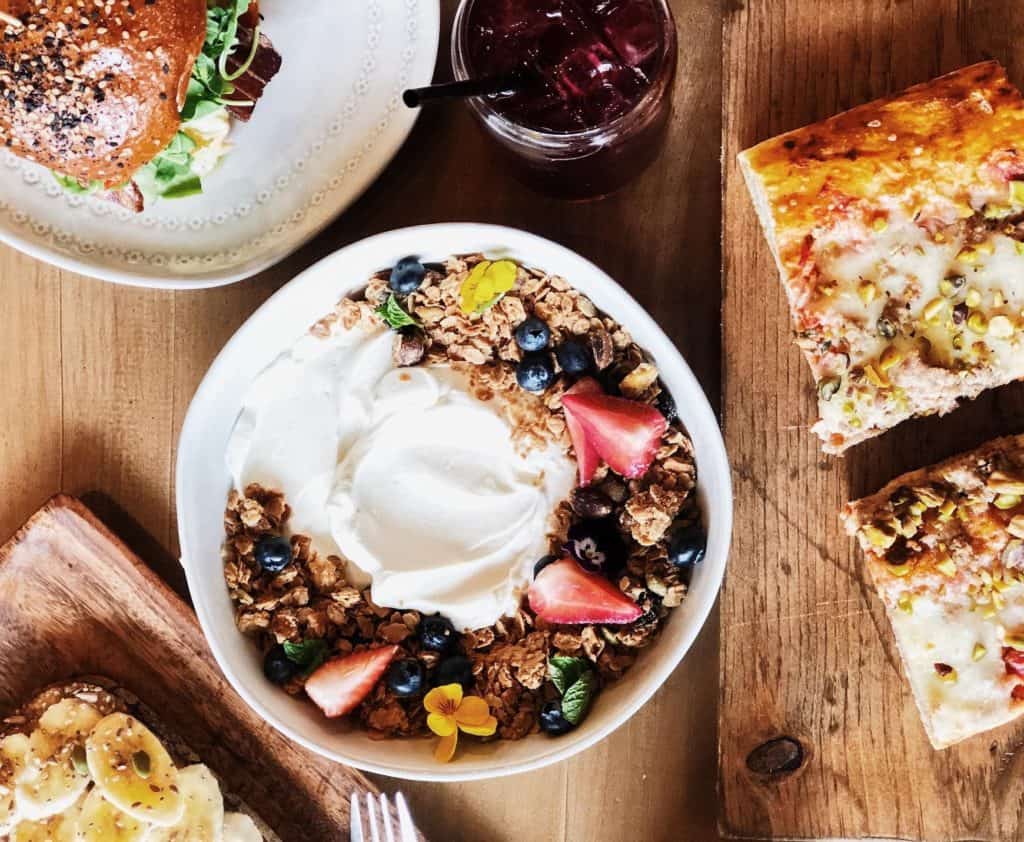 Executive Chef Aniceto Sousa will head the full-service café kitchen, with a breakfast, lunch and dinner menu featuring seasonal dishes that use local farmers and producers' ingredients. Pastry Chef Aundrea Ambeliotis will prepare breakfast items, like handmade scones and croissants, and seasonal fruit tarts, bars and cookies, and the family's parent company, Mediterra Bakehouse, will be producing more than 20 types of handmade artisan breads.
The daytime menu will include updated sandwich classics, with ingredients like house-cured turkey and grilled Parma Cotta, plus salads and bowls. Mediterra's pizza, from family pizza maven Anthony Ambeliotis, will also be available throughout the day.
"There will definitely be a change in the evening," says Nick Ambeliotis. "At 5:00, we're planning to offer a kind of tapas menu, which our chefs are working on right now."
Guests will be able to rent a private room for chef-prepared dinners or celebrations, and an outdoor patio will be open for outdoor dining.
"We're really looking forward to it," says Ambeliotis. "We're really blessed, and we have so many things to offer – beautiful coffee, cheeses, specialty foods that people really seem to love."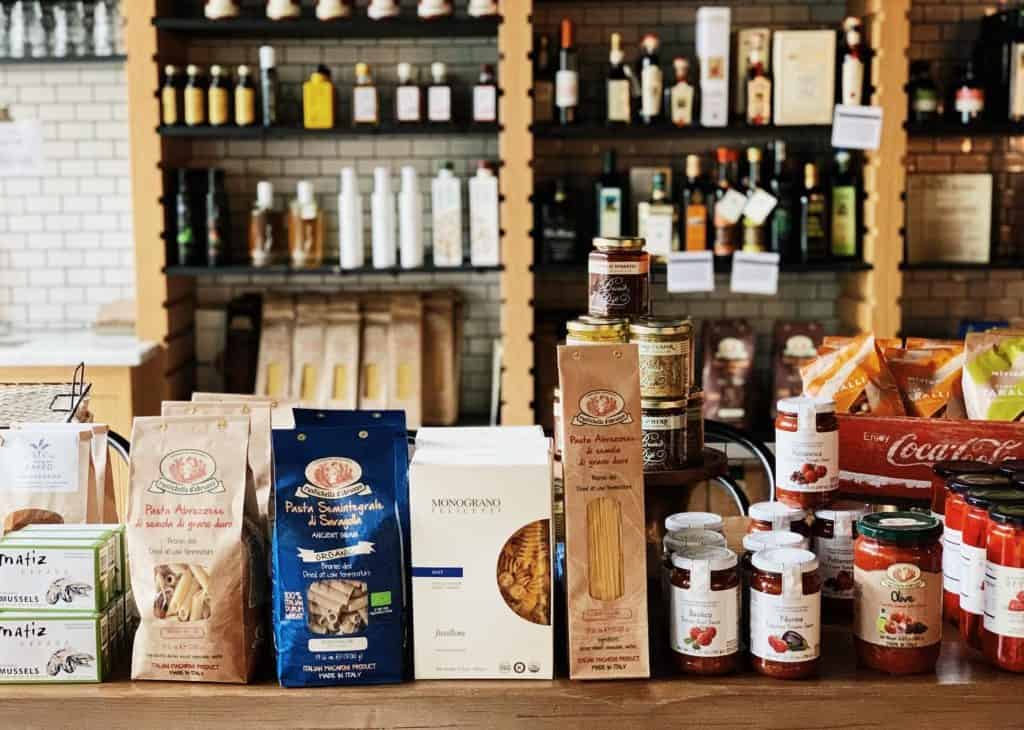 Mediterra Café in Mt. Lebanon will be open Mondays through Thursdays from 8:00 a.m. to 8:00 p.m., Fridays and Saturdays from 8:00 a.m. to 9:00 p.m., and Sundays from 8:00 a.m. to 3:00 p.m.
Looking for more Good Food? Read these: