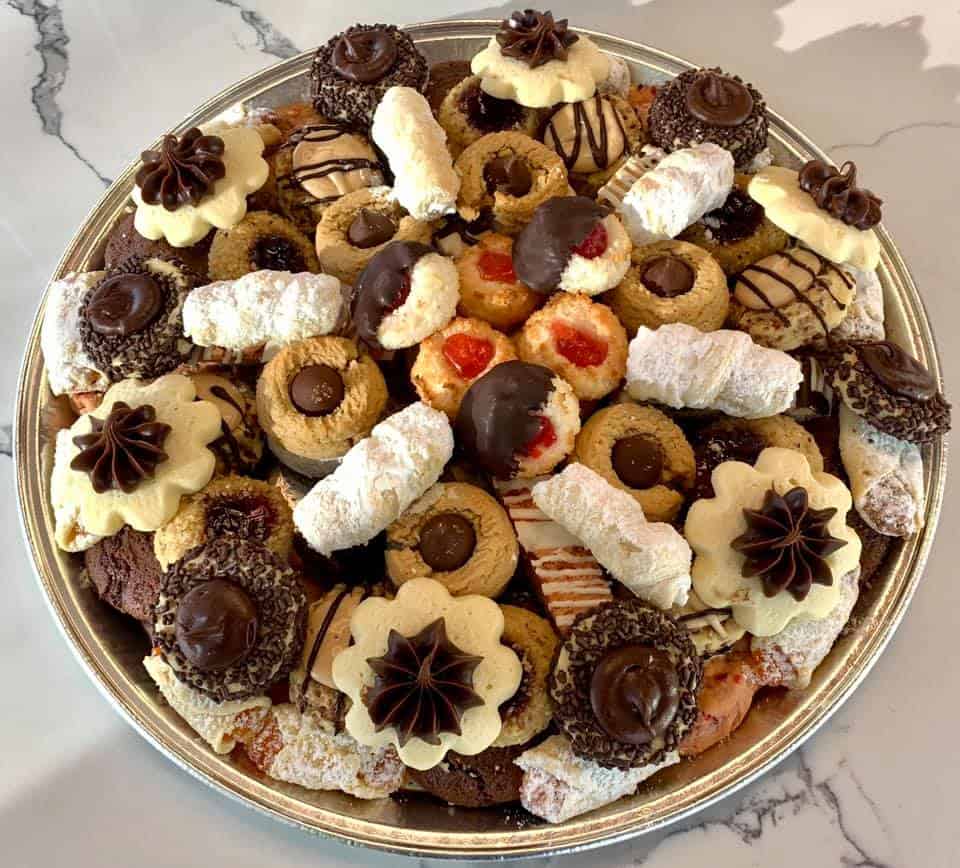 Who doesn't love a good cookie table?
Popular wedding website TheKnot.com recently published an article on "10 Wedding Traditions From Across the Country You Should Steal."
The list includes traditions such as "Burying the Bourbon" in the South, "The Cake Pull" in New Orleans, and from Pittsburgh… The Cookie Table!
"Couples in Pittsburgh don't need an excuse to have a giant assortment of cookies at their wedding—it's tradition. In fact, it's more important to have a cookie table at a Pittsburgh reception than a wedding cake. Originating in southwestern Pennsylvania, it's said that Eastern European, Italian and Greek immigrants in that region wanted to bring a little of their homeland to the US and made lady locks, pizzelles and other treats for wedding receptions. Now the cookies are mostly homemade (by the hundreds) by the couple's friends and family, and guests look forward to trying all the different varieties," says The Knot of the tradition
Did you have a cookie table at your wedding? Tell us about it in the comments below!
The full article can be found online.
Keep Reading – Winter 2019 Guides: