As the weather gets colder, restaurants in Pittsburgh are finding new ways to extend their outdoor dining season.
Although many restaurants in town have pivoted back to takeout-only operations, there are still plenty of places offering outdoor dining, complete with heaters (check their social media pages before going to make sure their dining policies are still the same), and even a few Pittsburgh restaurants with outdoor igloos and greenhouses to host private diners and events.
Keep in mind that the CDC notes that indoor dining (which, these essentially are), even with reduced seating capacity, is still a higher risk activity, and private igloos should only be enjoyed with members of your own family, or those who are in your immediate safety pod.
If you know of any other restaurants in western Pennsylvania that are offering outdoor igloos, let us know in the comments, and we'll add it to our list!
Pittsburgh Restaurants with Outdoor Igloos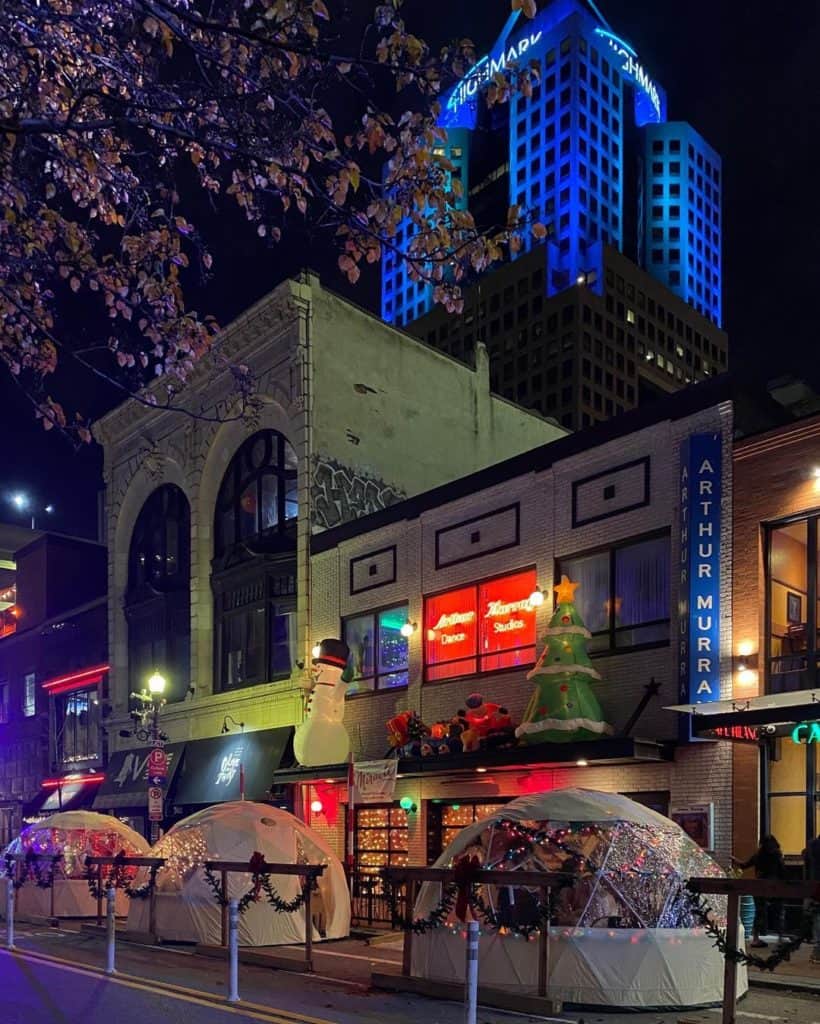 Miracle PGH
The newly-opened Miracle pop-up holiday bar has taken over the former Pork & Beans spot downtown, and transformed the space into a winter wonderland, complete with a number of private igloos out front. Each igloo is $200 to rent, and are available in two-hour increments nightly. Reservations are available from 4:00 to 6:00 p.m. (these time slots will also receive a $50 food and drink voucher), 6:30 to 8:30 p.m., and 9:00 to 11:00 p.m. All igloos fit up to eight people, are reservation only, and are 21+, plus they're all heated, and have Bluetooth speakers installed. More information is available online.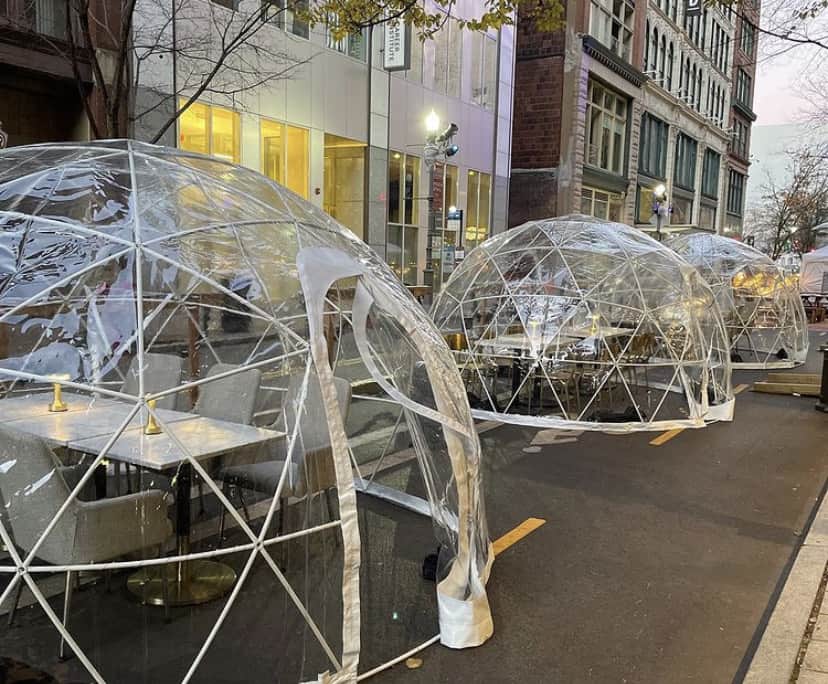 Bridges & Bourbon
Downtown's Bridges & Bourbon has just introduced "The Domes," a set of outdoor igloos on Penn Avenue outside of the restaurant. Each dome can seat up to eight people, and feature a heater and voice command music center – so you choose what you want to listen to while you enjoy your meal! Reservations are required in advance, and groups must spend a minimum of $200, with a maximum of 2.5 hours allotted for reservations. Call 412-586-4287 to reserve. Bridges & Bourbon (930 Penn Avenue)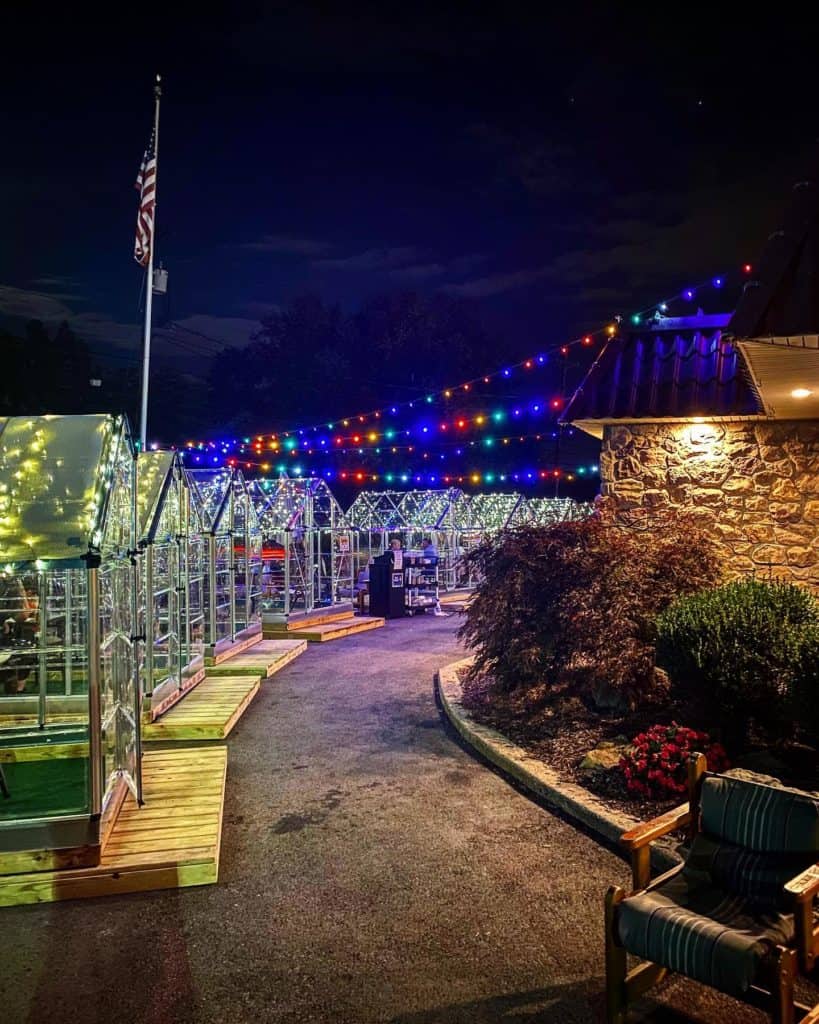 North Park Lounge McCandless
The North Park Lounge location in McCandless secured eight greenhouses earlier this Fall, and have been seating private parties in the covered outdoor space since October. Each 48-square-foot greenhouse is complete with a space heater, and seats up to four people. They also feature vents that can be opened or closed while dining, and are disinfected after each use. Reservations are not available, and the greenhouses are open on a first-come, first-serve basis. North Park Lounge (8701 Babcock Blvd.)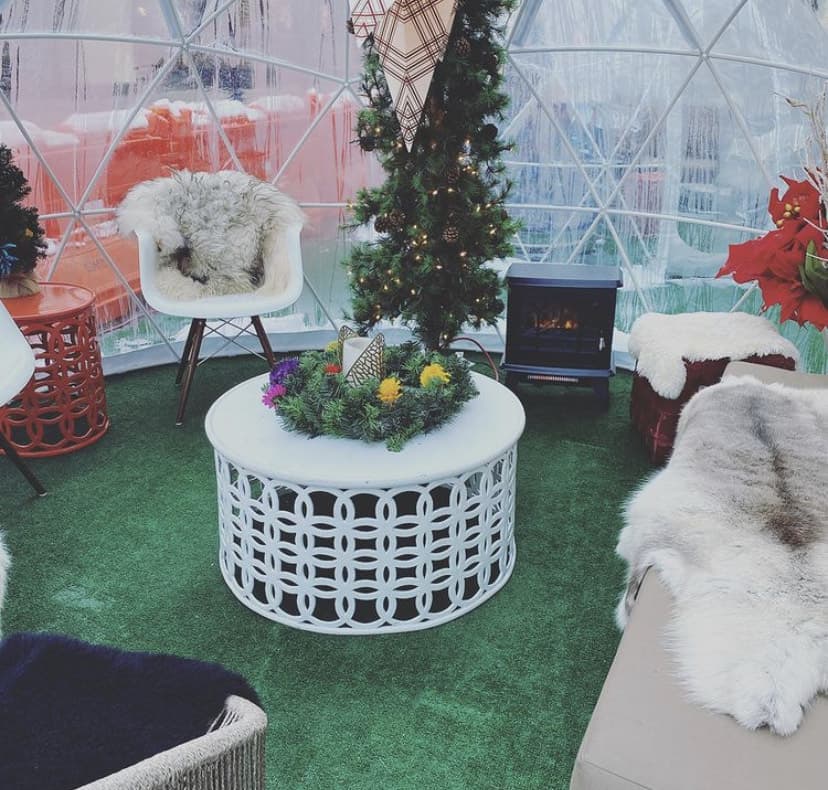 täkō
Downtown's täkō now has igloos outside their restaurant, which each seat four to six people. Reservations are available at no additional cost to reserve, though reservations are required. Each igloo will also have a two-hour time limit. täkō (214 6th Street)
Let us know in the comments of any other Pittsburgh restaurants with igloos and greenhouses to add to the list!
Keep reading…