While some restaurants are still open for in-person dining, with rising numbers of COVID-19 cases in western Pennsylvania, many establishments have chosen to transition (once again) to offering takeout and to-go options only.
During the first phase of the pandemic, we highlighted dozens of options for takeout on 'Takeout Tuesdays,' featuring a wide variety of restaurants and cuisines. We're bringing the practice back for the foreseeable future, sharing our picks for where to order in every Tuesday. If you have favorites, let us know in the comments, or by emailing us at [email protected]
And, don't forget to follow #TakeOutPGH on Instagram to see picks from around the city, too!
#TakeOutPGH: 15 Places to Order Takeout Now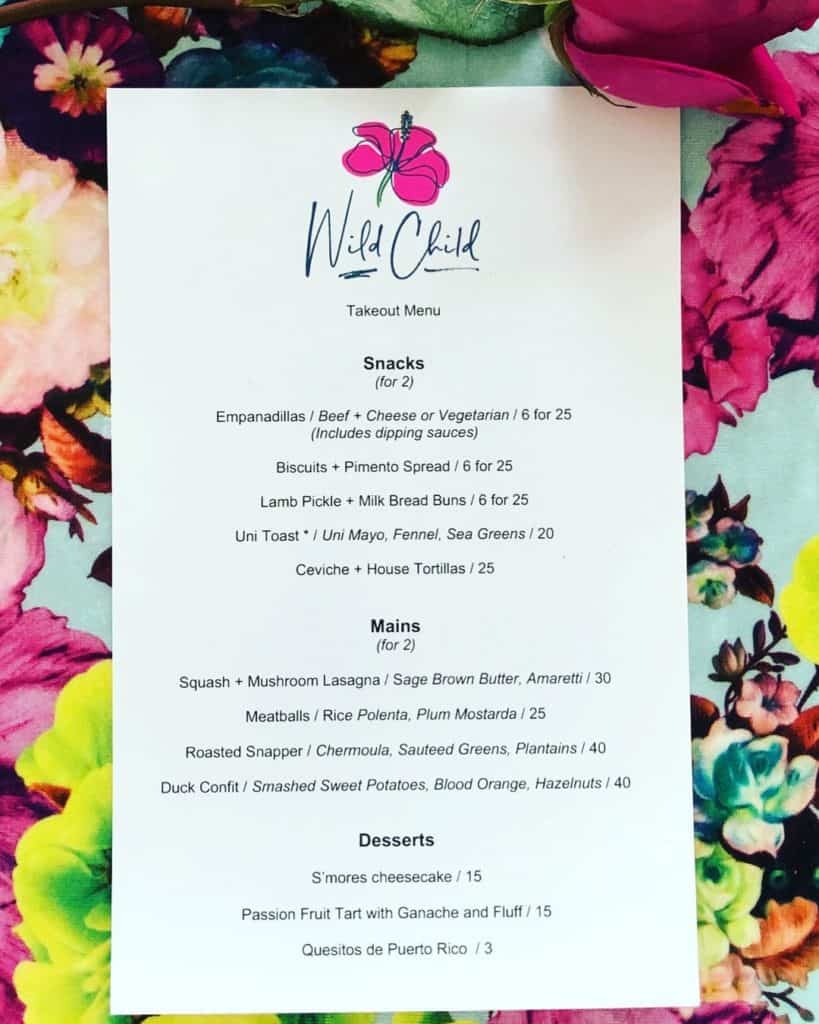 Wild Child: Jamilka Borges' new restaurant, Wild Child, is set to open soon in Etna. But until that happens, she's been popping up at Fir Junction, the new winter-themed pop-up bar in Fish nor Fowl in Garfield. Wild Child is offering a takeout menu with some of her favorite comfort foods for two, including empanadillas, duck confit, and squash + mushroom lasagna. Email [email protected] for an order form, and see the full menu on Wild Child's Instagram page. (5523 Penn Avenue)
Scratch & Co: In addition to lunch and dinner subscription boxes, Scratch & Co also has their full menu available for takeout and delivery through GrubHub, Postmates and Door Dash. Options include Grain & Veggie bowls, Gumbo, pulled pork sandwiches, lamb burgers, and an assortment of desserts. Order online. (1720 Lowrie Street)
Spirit: Spirit has recently ended patio dining, and is currently open for takeout and delivery Thursday through Friday from 5:00 to 10:00 p.m., Saturday from 2:00 to 10:00 p.m., and Sunday from 2:00 to 8:00 p.m. The menu includes pizzas, salads and small plates (like Spaghetti Squash Cacio e Pepe, and Salt Baked Carrots & Kohlrabi salad). Keep an eye on their social media for special pies, like the Thighmaster, with mashed potatoes, stuffing, duck fat turkey thigh confit, gravy and parmigiano. Order online. (242 51st Street)
LeoGreta: Carnegie's LeoGreta is currently offering their full menu of house-made Italian favorites for takeout Wednsdays through Sundays, along with family-style meals that include soup or the day or salad, and one of their fresh pastas. Family-style meals can be ordered online, or call 412-489-6382 for takeout options. (301 West Main Street, Carnegie)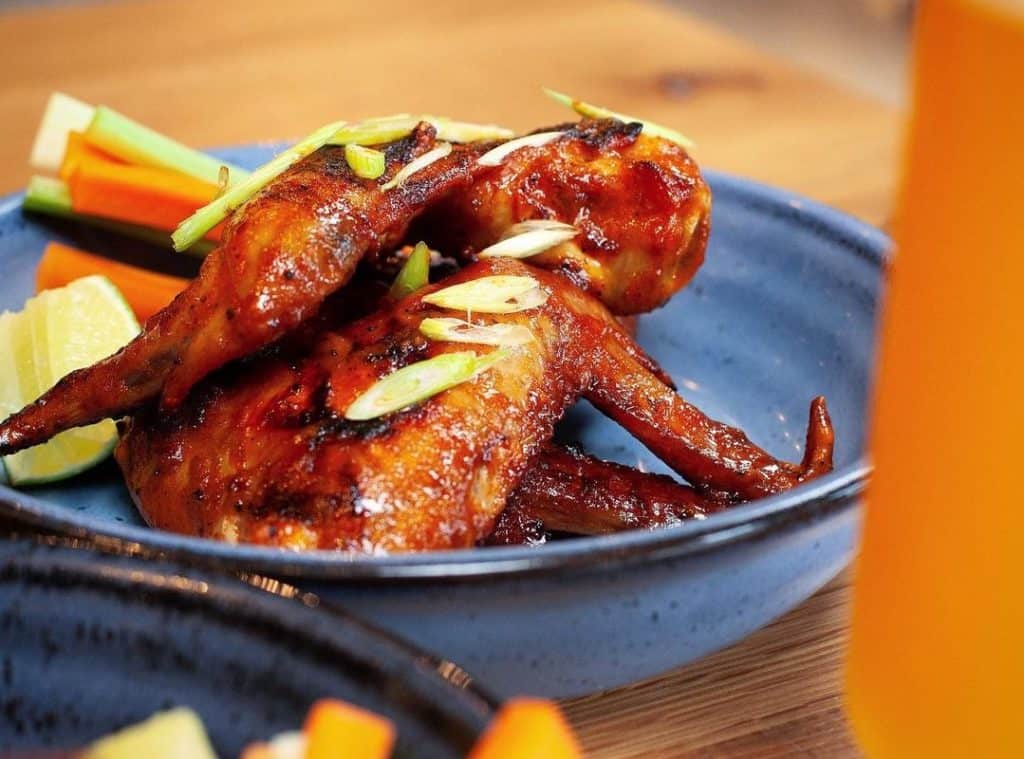 Cinderlands Warehouse: Cinderlands Warehouse in the Strip District is currently closed for dine-in service, but is offering contact-free curbside pickup, along with home delivery for beer and food. Some of our favorite Cinderlands dishes include their Pork Belly Mac & Cheese, Brisket sandwich, and their Smashed Kobe Burger. Order online. (2601 Smallman)
Ki Ramen: Currently open Tuesday through Saturday from noon to 9:00 p.m., Ki Ramen is offering delivery through GrubHub, Uber Eats and Postmates, and takeout by calling 412-586-4796. Current menu options include Dan Dan Ramen, Spicy Shiro Ramen, Crispy Pig Ears, Vegan Kimchi, fried rice and more. (4401 Butler Street)
PGH Sandwich Society: You'll have to wait until Wednesday to pick up your dinner from PGH Sandwich Society – but we promise, it's worth the wait. The beloved Pittsburgh food truck rolls around to different spots around the city each week (follow them on social media for updates), and this week, they'll be hosting a Burger Night on November 25 from 4:00 to 7:00 p.m. at Strange Roots in Millvale. Order online ahead. (501 East Ohio Street)
The Vandal: The Vandal in Lawrenceville recently decided to return to a take-out and delivery-only model, offering dinner and brunch available to order directly on their website, with delivery available through Door Dash. They're open for brunch of Saturdays and Sundays from 10:00 a.m. to 1:00 pm., and for dinner on Fridays and Saturdays from 4:00 p.m. to 8:00 p.m. (4306 Butler Street)
Butterjoint: After months of offering a variety of prepared foods, Butterjoint recently opened for takeout, available Thursdays, Fridays and Saturdays from 4:00 to 8:00 p.m. On the takeout menu, you'll find a new version of their beloved burger, select sides, and desserts, like slices of cherry pie and chocolate truffle cake. Prepared food options are also still available, including pot pies, pierogies, soups and homemade pickles. Order online. (208 N. Craig Street)
Coop de Ville: Fried chicken sandwiches, anyone? Coop de Ville, now open in the Strip District, is serving up their sandwiches, fried chicken dinners, and Southern-style sides for takeout and delivery through GrubHub and Toast. They're open Wednesdays through Sundays. (2305 Smallman Street)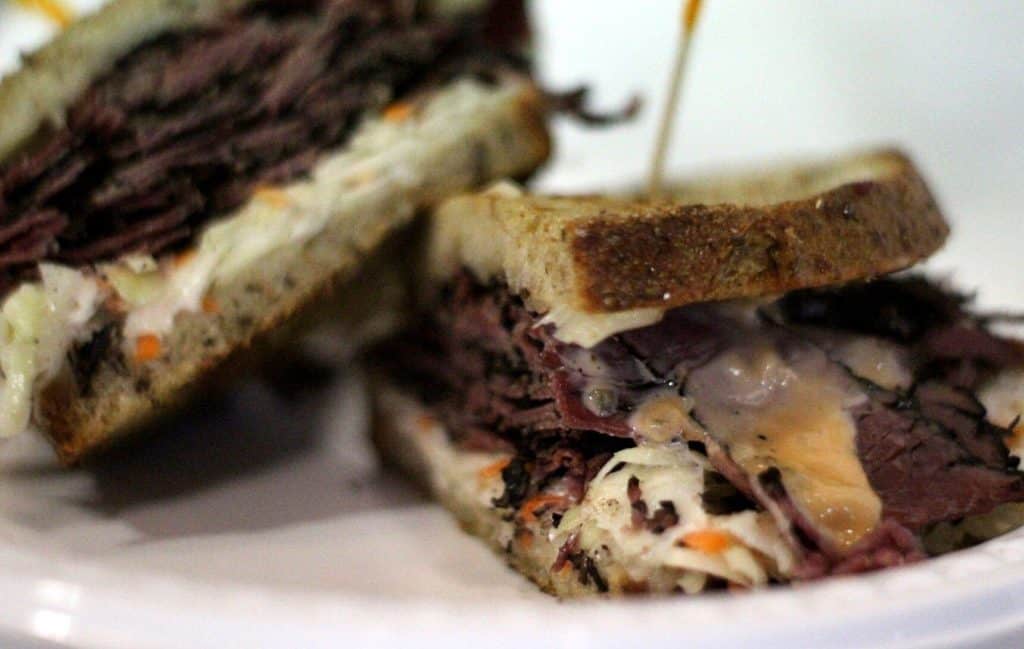 Smallman Street Deli: Order lunch from Smallman Street Deli for takeout or curbside pickup. The restaurant's menu includes daily special sandwiches, plus their famous Reuben and Rachel sandwiches (made with turkey, pastrami or corned beef), plus options like chicken salad, egg salad, and burgers. Order online. (2840 Smallman Street)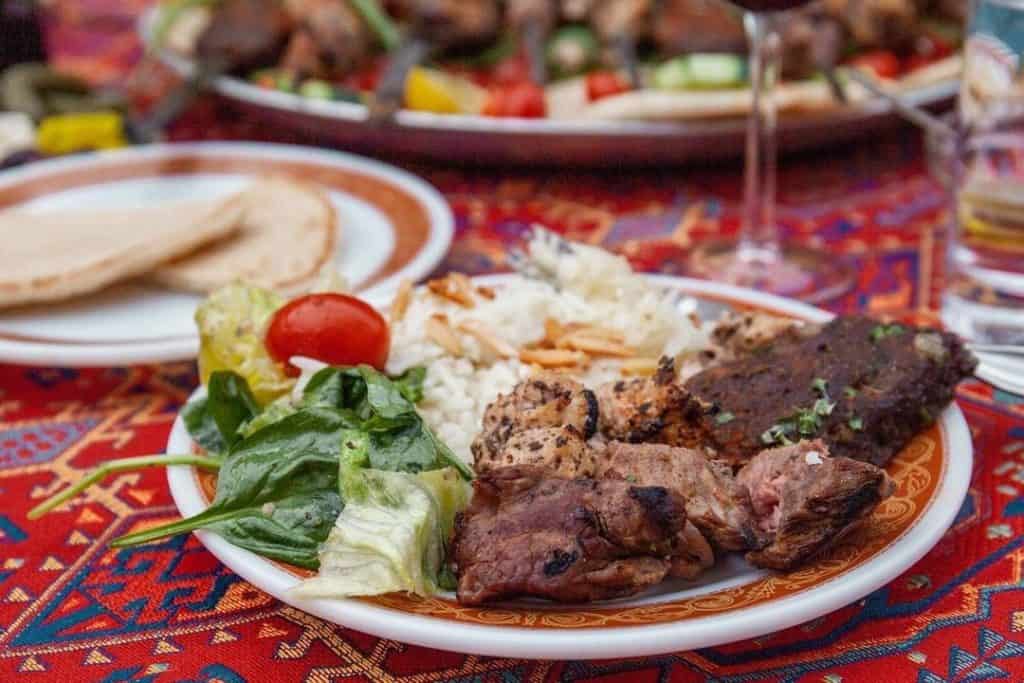 Khalil's: Khalil's Restaurant is currently open Fridays and Saturdays from 5:00 to 10:00 p.m., offering a limited menu of family-style and individual meals from the Middle Eastern menu. Options include Mowzat, a lamb shank served with savory tomato sauce, kebabs, falafel and more. Order online, or call 412-683-4757. (4757 Baum Blvd.)
Nicky's Thai Kitchen: All three locations of Nicky's Thai Kitchen (downtown, North Side and North Hills) are currently open for takeout and delivery, and have outdoor dining options as well. Order menu items like Pad See Eaw and Lad Kao online.
Cafe Du Jour: Cafe Du Jour in the South Side is offering takeout only right now, with house-made sandwiches, salads (including their seasonal Roasted Apple salad, with onion jam, whipped ricotta and pomegranate), soups, and a selection of entrees, including Sicilian Spiced Lamb Pot Pie, and Chili-Ginger Glazed Salmon. Call 412.488.9695 to place an order for takeout. (1107 E. Carson Street)
Pear & the Pickle: Troy Hill's Pear & the Pickle is open for takeout only, serving up their mouthwatering sandwiches, hoagies, salads and more Wednesdays through Sundays. Order online. (1800 Rialto Street)
Did we miss your favorite takeout spot? Let us know in the comments!
Keep reading…