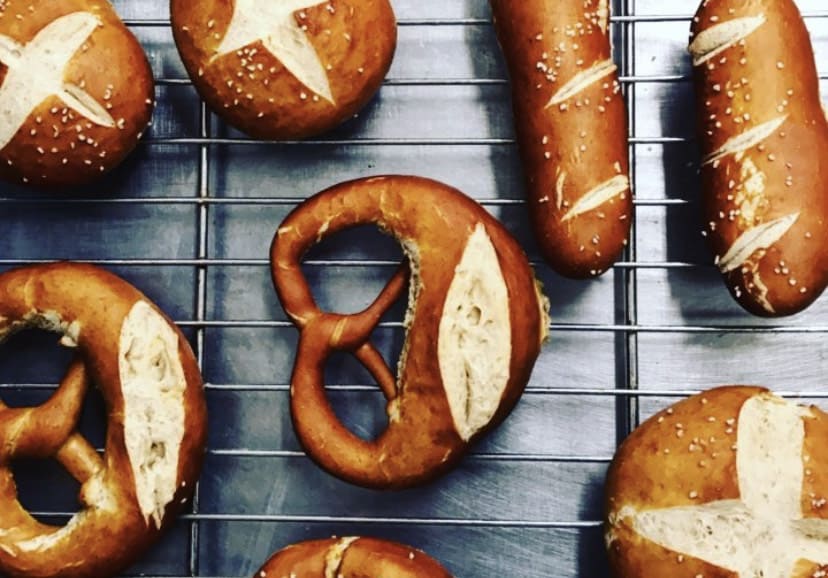 A new German café will soon be opening in Bloomfield.
Claussen Cafehaus is set to open in March on Liberty Avenue, serving fresh-baked soft pretzels, a small selection of sandwiches, local ice cream, and a full coffee bar.
While this will be owner Connor Claussen's first brick-and-mortar business, he's been working with Pittsburgh restaurants for awhile. Claussen, along with his father, Axel, also owns Axel's Pretzels, an organic soft pretzel business that sells their pretzels wholesale to restaurants and breweries across the Pittsburgh region.
"Because of the pandemic, our business slowed down quite a bit," Claussen says. "That was kind of a blessing and a curse at the same time, because we had to really work to make some transitions, and try new things to keep that going."
But it also gave Claussen the free time to explore expanding the business in a new direction.
"It's been an idea for us to have some sort of retail brick-and-mortar touchstone for the customer," he says. "There was a disconnect. We always want to do business with other businesses, but we also want to have some sort of personal connection with the end consumer."
At Claussen Cafehaus, soft pretzels will be served hot from the oven ("the way they're meant to be enjoyed"), and the menu will feature a rotating list of pretzel flavors, along with various accoutrements.
"Initially to open, we'll have four different flavors of pretzels, all organic, and all vegan, and we'll have one gluten-free option on the menu at least," Claussen says. "We'll also have a lot of different dips – two different types of mustard, two cheeses, some sweet sauces, some cultured butters."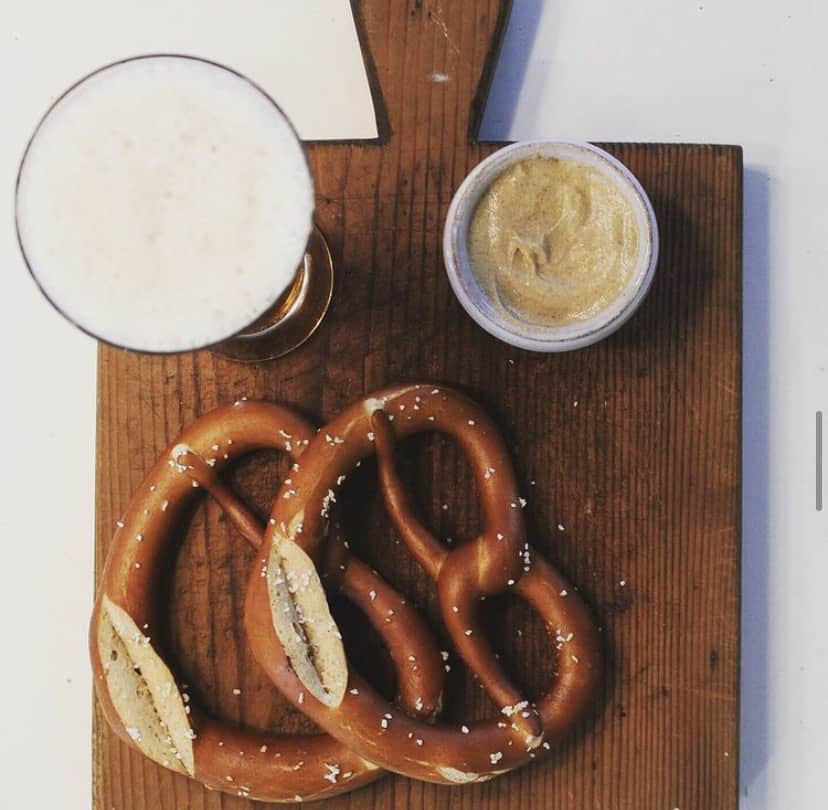 Claussen says that a small selection of deli sandwiches, served on their fresh-made sourdough baguettes ("We just developed it, and it's so delicious."), like roasted curry cauliflower with house-made hummus and pickled red onions, Italian and classic turkey will also be on the menu, which will also feature a variety of local products. The café will offer pastries from Mediterra Bakehouse, ice cream from Millie's Homemade, and serving coffee from 19 Coffee Company.
Vegan and vegetarian offerings will also be available, and there will be a small market section, with jugs of Twin Brook Dairy milk, pints of ice cream, and frozen packs of their own pretzels.
When the cafe opens (and when it's safe to do so), Claussen wants to cafe to be a neighborhood meeting space, and a space to showcase work from local artists. Already, they've installed a mural by Jewels Antonio, the owner of Public Print House.
"We really want to offer something for everybody," says Claussen. "We just want it to be warm and comfortable."
And, he says, he's just really excited for the people in the neighborhood to try his food.
"I think one thing that everyone should try is our traditional soft pretzel with cinnamon butter cream dip," he says. "Our pretzels are a little more 'pretzel-y' than what you'd get, say, at a mall. They have a little bit of a bitter flavor. So when you add that with the cinnamon butter cream dip, which is really buttery, and has got a lot of sweetness to it – pair that with a Café Americano, and that would be delicious."
Claussen Cafehaus is set to open in March. Follow them on Instagram for the latest updates.
Claussen Cafehaus (4615 Liberty Avenue)
Keep Reading