If traveling to the North Pole is too ambitious, the "Christmas Tree Capital of the World" might be the next best thing. Luckily for us, the latter is only an hour away from Pittsburgh.
For more than a few reasons, Indiana, Pennsylvania, is one of the most festive towns in the state. The town offers a holiday 'one-two punch' of sorts, being both the "Christmas Tree Capital of the World," and the birthplace of Jimmy Stewart, beloved lead of the classic holiday film, It's a Wonderful Life. 
Every year, Indiana goes over-the-top with holiday spirit: decorations, sleigh rides, parades, tours of their Christmas tree farms, and, of course, the month-long It's a Wonderful Life Festival.
"We rock when it comes to Christmas around here," says Denise Liggett executive director of the Indiana County Tourist Bureau.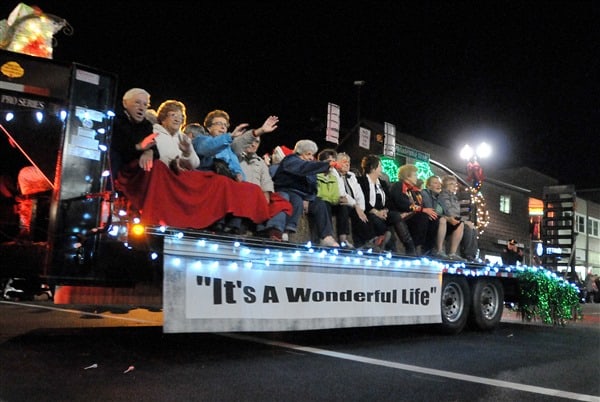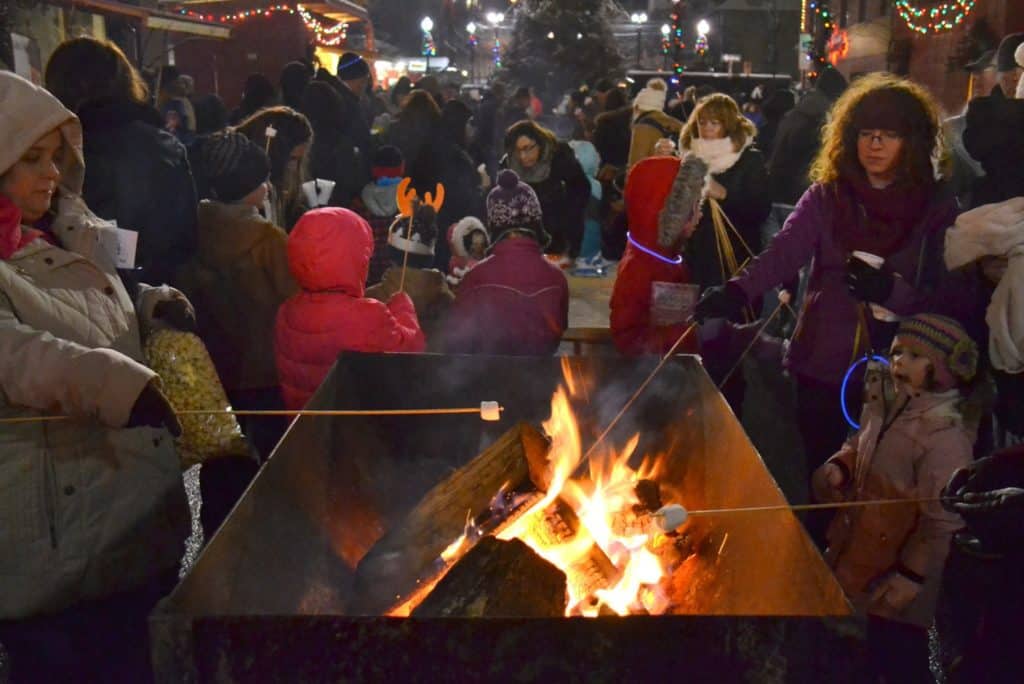 This year is no exception – albeit, it's a little different, in order to comply with social distancing safety restrictions. Some traditions were cancelled or postponed, but there is a still a full calendar of safe holiday events on the It's a Wonderful Life Festival Facebook page, an the Indiana County Tourist Bureau website.
"Everyone is practicing CDC guidelines," continues Liggett.
Indiana has been touted as the "Christmas Tree Capital of the World" since 1956, when an estimated 700,000 Christmas trees were cut in Indiana County. In the years that followed, Indiana trees made their way to places both near (Downtown Pittsburgh, Idlewild Park), and far (the halls of Congress, US military base in Vietnam).
Tree growing is a tradition in the county dating back to 1918, when the first pines and spruces were planted for the purpose of Christmas trees. Over the years, the number of tree farms in the area has dwindled, but Christmas trees are still an intricate part of Indiana's culture – and they've got the road sign to prove it.
Jimmy Stewart was born in Indiana in 1908, a decade before the first Christmas trees were planted. He grew up the town before attending Princeton University and beginning his acting and military careers. It's a Wonderful Life, released in 1946, was Stewart's first film after serving in World War II. Though it initially received mixed reviews, it would go on to be heralded as a holiday classic, and Stewart's personal favorite.
"As I walked down that shady street the morning we started work, it reminded me of my hometown, Indiana, Pennsylvania. I almost expected to hear the bells of the Presbyterian church, where Mother played the organ and Dad sang in the choir," Stewart told Richard H. Schneider in 1987 about filming It's a Wonderful Life.
In 1995 Indiana opened the The Jimmy Stewart Museum, located in the heart of Downtown Indiana on Philadelphia Street, the town's main thoroughfare. Stewart himself assisted in organizing the collection, which includes items like original movie posters, costumes, props, letters, and more.
This year, the museum expanded their It's A Wonderful Life exhibit and opened a "festival of trees" spread throughout the museum. (Update: As of 12/12/20, the museum is closed through 1/4/21. Donations can be made online.)
The museum is not the only festive activity to enjoy when taking part in holiday cheer in Indiana.
"It's a nice place to just come and take your time," says Liggett.
Take a stroll down the town's main street, Philadelphia Avenue, and marvel at the 37-foot live Christmas tree and plethora of holiday lights and decorations. On weekends, Indiana offers visits with Santa (through a plexiglass window). There's also a Christmas tree decorating contest, and a Holiday Store Window Model Train Display. Information on all activities can be found online.
"It's really pretty," says Liggett. "You can walk, shop, and eat. It's a very safe and walkable downtown."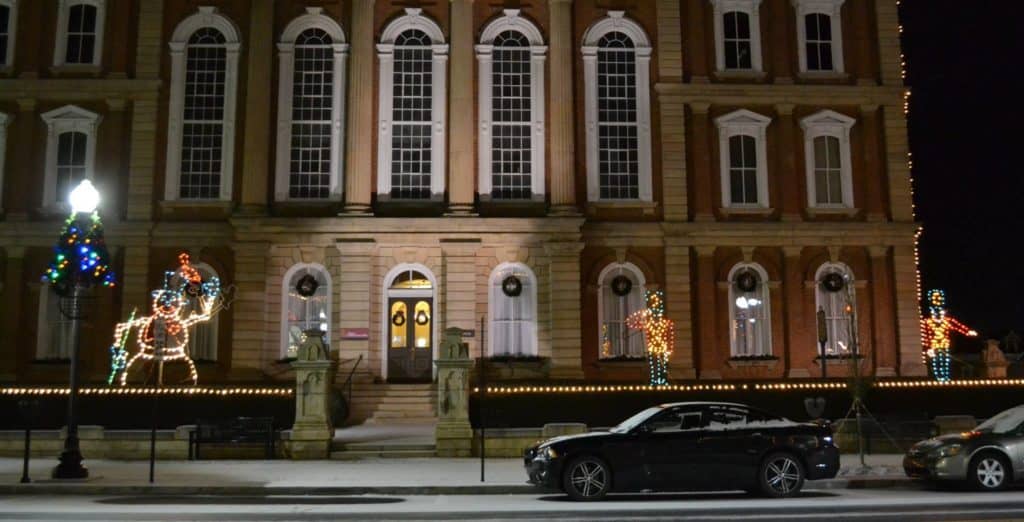 And if you're in the market for a fresh-cut, Indiana-County-grown tree, the bureau provides information on tree varieties, tree cares, and a map tree farms in the county. The largest farm, Mytrysak Family Trees, is open until December 21, and offers tree shopping, tractor wagon rides, kids activities, and a Christmas shop.
In the 100 years that Christmas trees have been grown in Indiana County, the world has witnessed countless ups and downs, with 2020 being no exception. But it's nice to know that despite it all, traditions carry on to brighter days.
More information can the Christmas Tree Capital of the World can be found online. Hours and events are subject to change due to changing restrictions, so be sure to keep checking for up-to-date listings.
Keep reading…