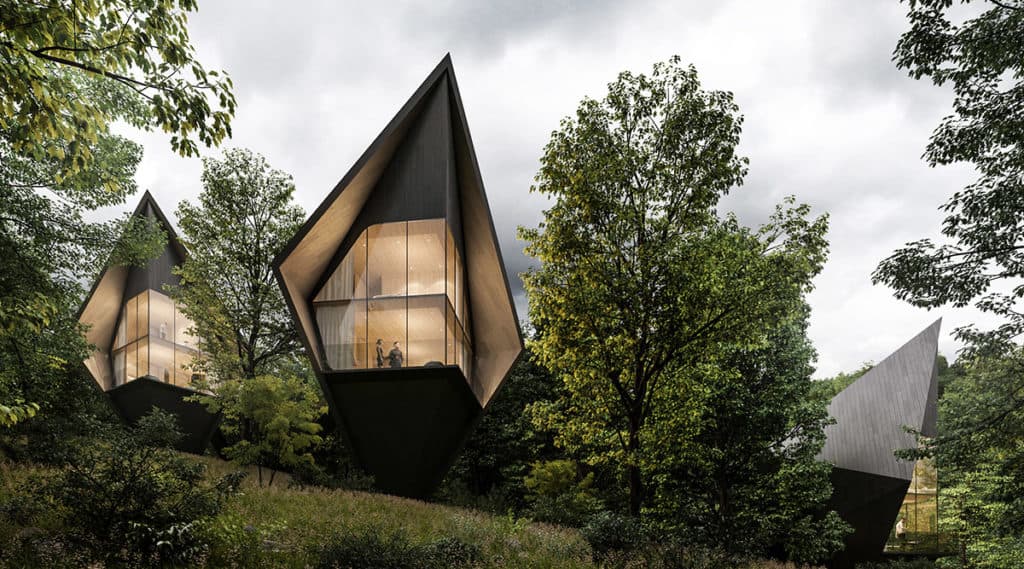 Start planning your 2021 vacation right now.
A slew of new reports have indicated that acclaimed Milan-based architecture firm Peter Pichler Architecture is set to design a luxury treetop resort (with, yes, personal treehouses) in West Virginia.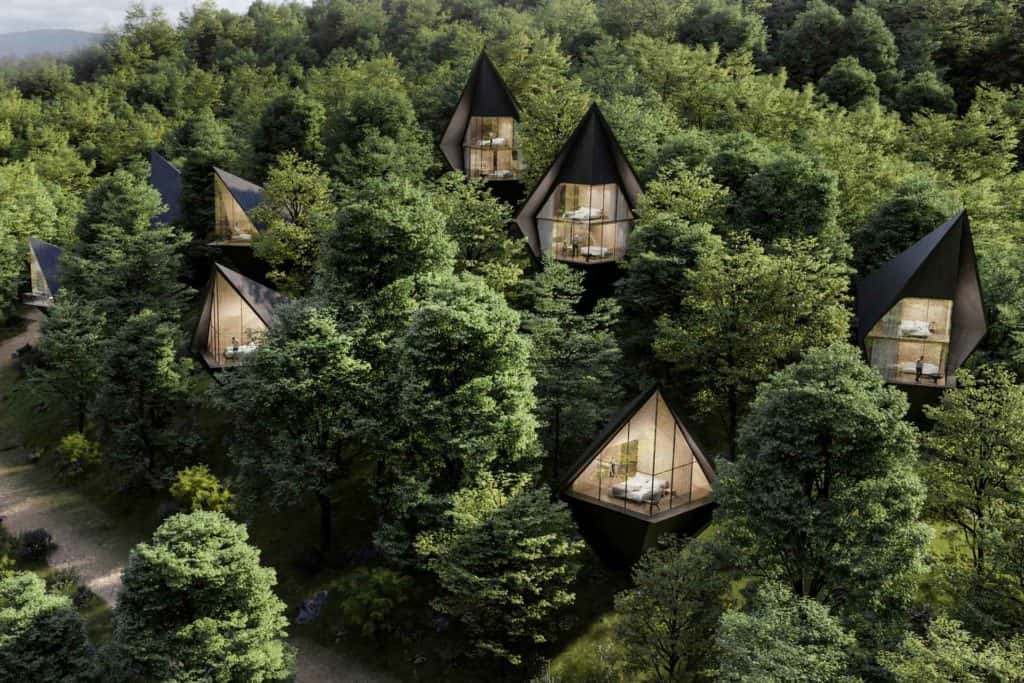 Originally announced by Peter Pichler Architecture on Instagram, the project will be the architecture firm's first in the United States.
The series of tree houses will be located in Dawson Lake, which is about four hours south of Pittsburgh. According to a video released by the architecture firm, the zero-emission project will be completely focused on sustainability, and creating a new radical tourism concept for the West Virginia community.
Robb Report reports that "the cluster of treehouses will be spread across a hundred acres of verdant private land," while Sleeper magazine reports that each two-level treehouse will be constructed from locally-sourced wood, and will feature a lounge on the lower deck, a sleeping area and bathroom on the upper deck, and an internal stairway that will connect the floors.
According to Sleeper:
Spaces will range from 36-55m², whilst the wider project will seek to incorporate sustainable elements including conference and event space, an F&B project, and various educational and entertainment programmes.
The project was nominated for a 'Special Projects' award from Italian architecture magazine The Plan, which published additional floor plans of the treehouses, and writes "Peter Pichler Architecture believes in a different way of tourism that encourages the reconnection of people with his environment. The Tree Houses are a non-conventional approach towards hospitality, a new way of experiencing tourism."
This is not the only tree house project that Peter Pichler Architect has in the works – plans are also set for a project in the northern Italian Dolomites (which also boast Pichler-designed mountain huts), and a series of tree houses in Kitzbühel, Austria, too.
The project in West Virginia is slated to open in 2021.
Looking for more Good Food? Read these: