Chipped ham BBQ sandwiches are iconic in Pittsburgh. The beloved dish was made famous in the region by Isaly's, which offered 'Chipped Chopped Ham' lunch specials at their stores, and are still found at diners and restaurants all over western Pennsylvania, and in Ohio and West Virginia, too.
Made with super-thinly sliced ham and some form of BBQ sauce, heated through and served on a soft bun, chipped ham BBQ sandwiches continue to be a lunchtime staple.
If you want to make your own version of the Isaly's favorite, the Pennsylvania Macaroni Company in the Strip District sells and ships Isaly's Chipped Chopped Ham, plus jars of their famous BBQ sauce, available in original and spicy. Pittsburgh-based blogger Brown-Eyed Baker also shares a recipe for Chipped Ham BBQ, using chopped eggs and Velveeta cheese.
Or, leave it to the sandwich pros. Keep in mind that many of these spots only offer chipped ham BBQ sandwiches as a special, so call ahead before you go to make sure it's available.
We've rounded up all of the places to find chipped ham BBQ sandwiches in Pittsburgh and the surrounding areas… did we miss your favorite? Let us know in the comments, and we'll add it to the list!
Where to Find Chipped Ham BBQ in Pittsburgh
Portman's Farm Market
Bridgeville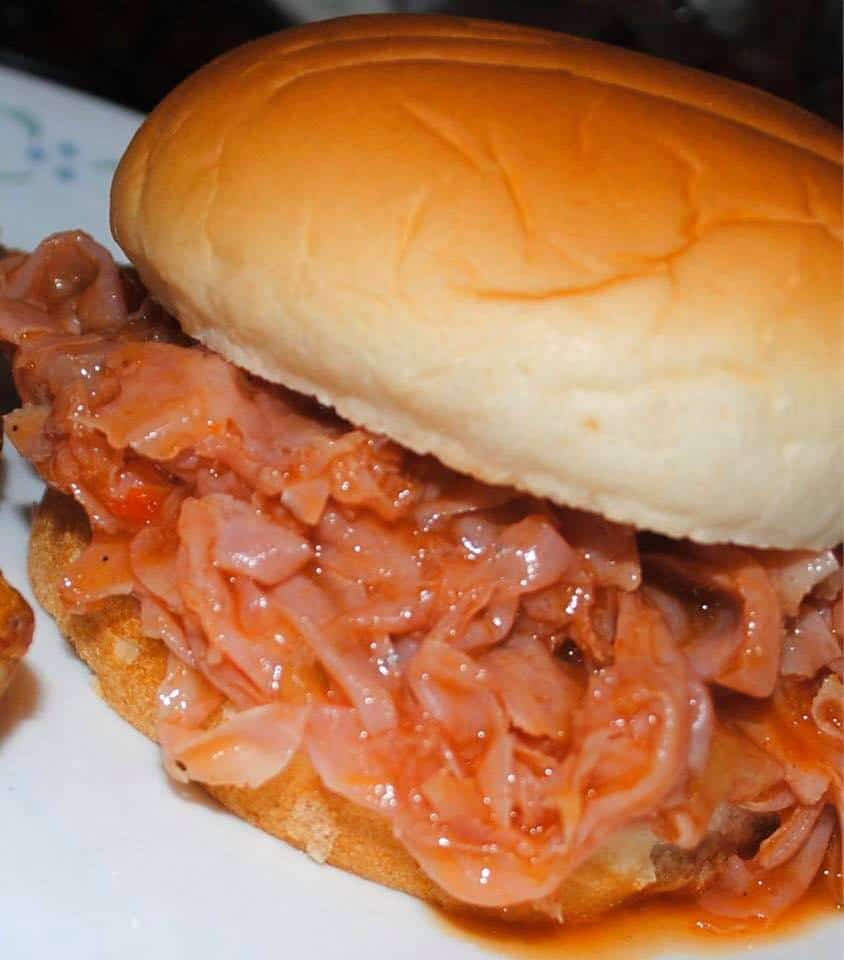 A regular part of Portman's Farm Market's lunch specials is their Ham BBQ sandwich, made with Portman's baked ham, which is chipped thin, and slowly cooked in tangy barbecue sauce, then served on one of the deli's freshly-baked Kaiser rolls. Call 412-221-5635 or follow check their Facebook page for availability. (3249 Washington Pike, Bridgeville)
Frisch's
Whitehall
The family-run Frisch's restaurant and deli in the Caste Village section of Whitehall not only has Ham B-B Que sandwiches on the menu daily, but they also offer a 'Frizzleburger,' topped with baked Isaly's chipped ham and American cheese. (5063-E Grove & Baptist Road)
I.S.A.L.Y's
West View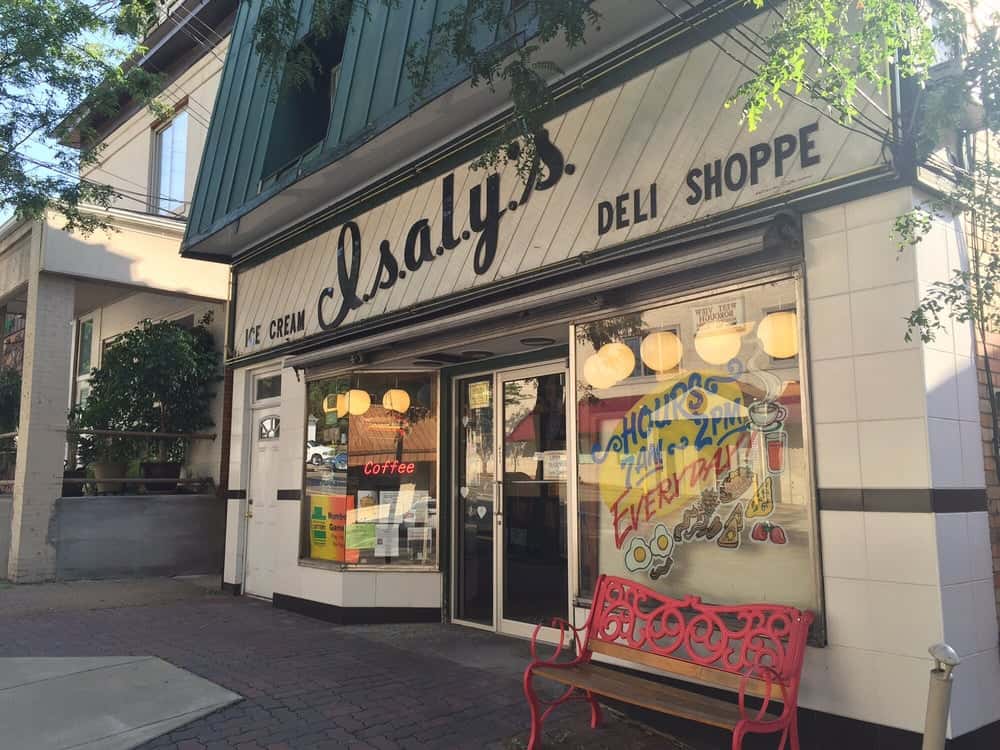 Long under new ownership, the West View Isaly's spot (with a slight nod to the 'I Shall Always Love You Sweetie' Isaly's acronym) serves breakfast and lunch daily, including Isaly's chipped ham BBQ sandwiches, in their old-school dining room. (448 Perry Highway, West View)
Shop N' Go
West Mifflin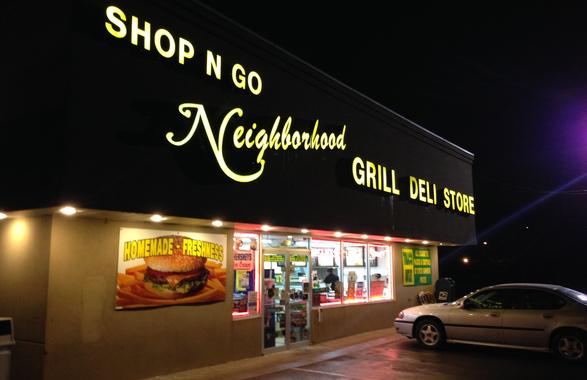 Neighborhood deli Shop N' Go in West Mifflin offer a full array of breakfast, lunch and dinner options on their menu, including a classic Ham BBQ sandwich, and a super-sized Ham BBQ Sub on an Italian bun. (6001 Buttermilk Hollow Road)
Wiencek's Dairy Bar
Washington, PA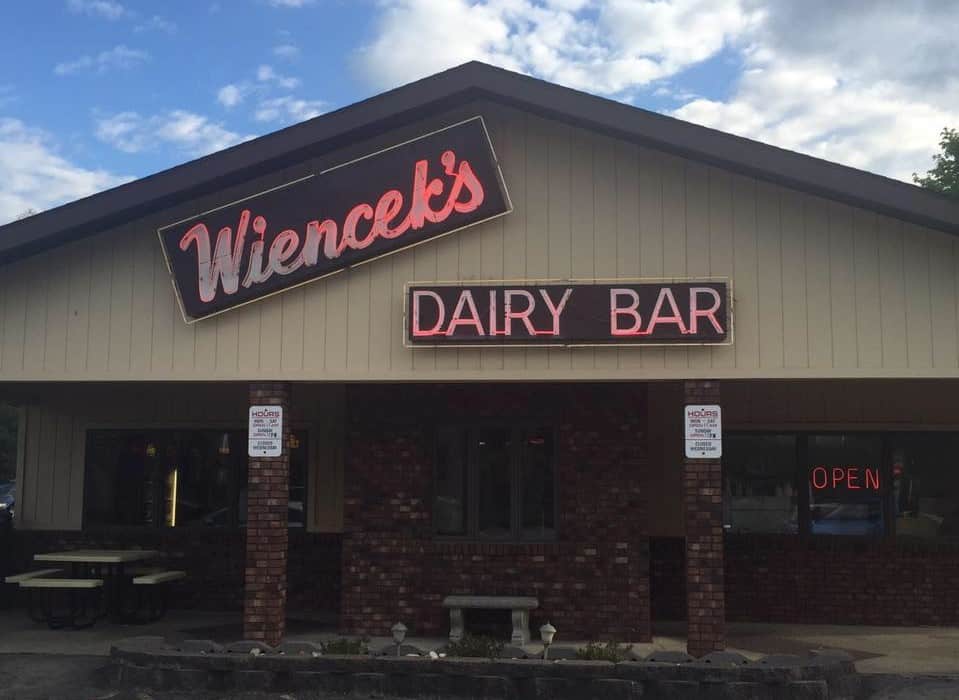 Head south to Washington, PA to visit Wiencek's Dairy Bar, a Washington staple, for their traditional hot ham BBQ sandwich. (1729 Jefferson Ave, Washington, PA)
West E Diner
West Elizabeth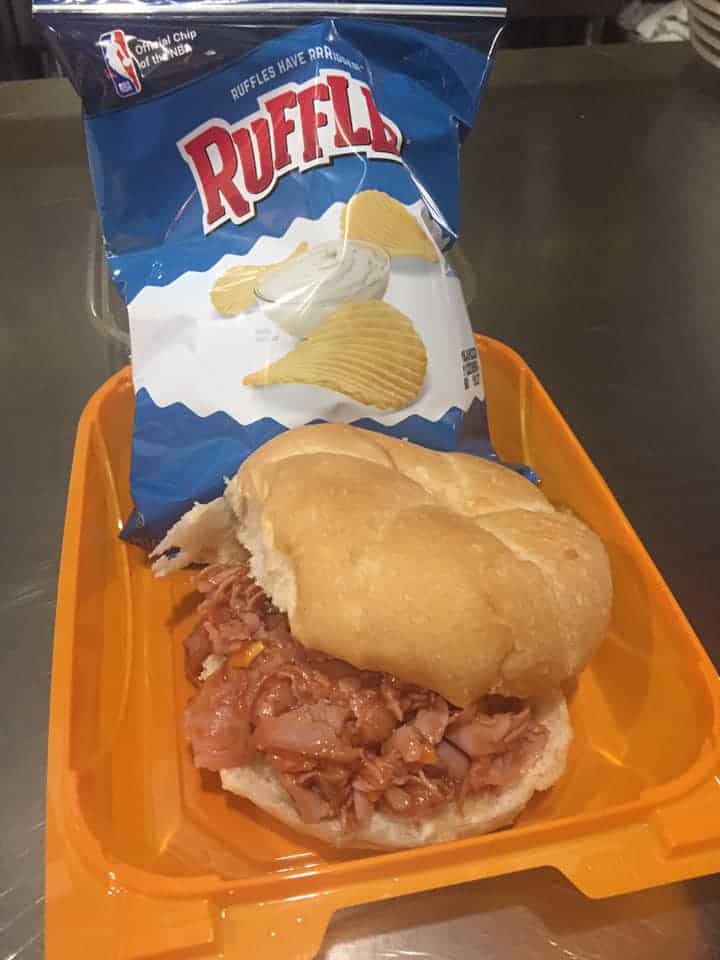 The West E Diner in West Elizabeth regularly offers ham BBQ sandwiches as a special, along with other options like Turkey Clubs, Grilled Chicken Sandwiches, and Patty Melts. Check their Facebook page for updates, or call 412-660-1058 for availability. (800 Fifth Street, West Elizabeth)    
Looking for more Good Food? Read these: