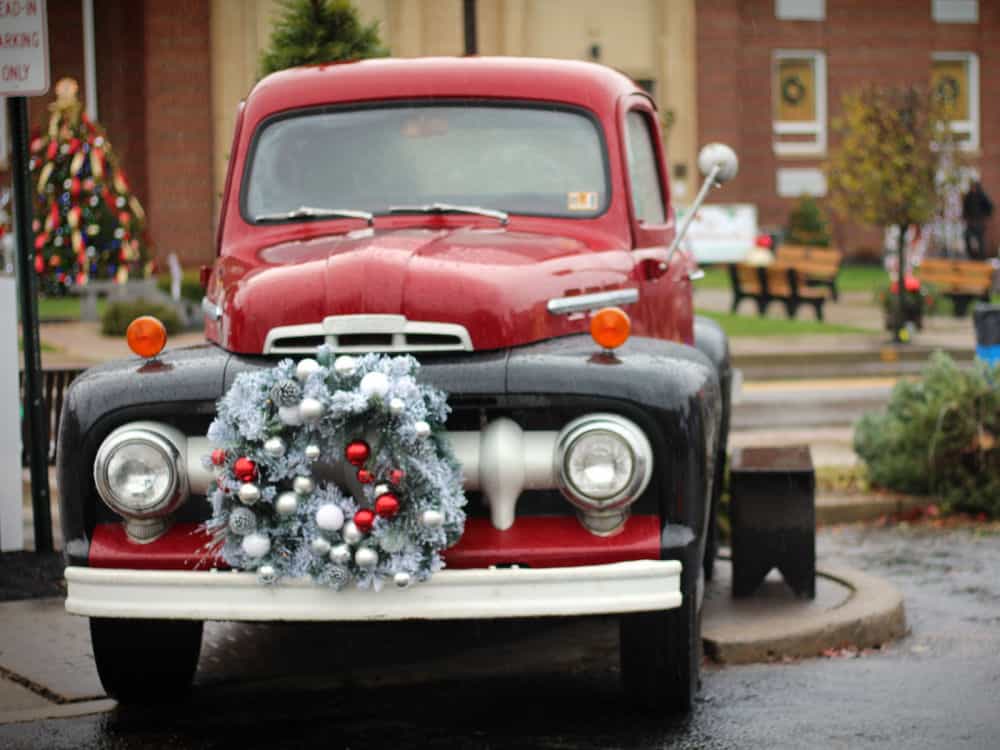 Just like Santa and his elves begin preparing for next year's Christmas on December 26, a holiday celebration is coming to Canonsburg that's twelve months in the making.
"A friend of mine and I got together and thought we'd like to do something special for the Holidays," says Jean Scarsellato, a founder and organizer of Canonsburg's Old Fashioned Christmas.
At this point, it was Summer 2018. Inspired by their love of Hallmark Christmas Movies, they hatched a plot to transform their town – Canonsburg, Pennsylvania – into a Winter Wonderland akin to the set of a Hallmark movie.
"I decided to send an email to the CEO of Hallmark Channel to let them know their movies had inspired us," says Scarsellato. "Within hours, we had a response, and they wanted to get involved."
With support from Hallmark and the entire Canonsburg community, the town came together to host their first Canonsburg's Old Fashioned Christmas event. Despite cold temperatures, wind, and rain ("We just had the worst weather," says Scarsellato), the event had a large and enthusiastic attendance – including the Hallmark Channel!
"They came and filmed the whole thing," says Scarsellato.
After their successful first run, the town started gearing up for round two.
"This year, we began planning in January," laughs Scarsellato.
The Second Annual Canonsburg Old Fashioned Christmas event will be held on Friday, December 6 and Saturday, December 7. The two-day festival is absolutely jam-packed with activities, including:
Photos with Santa in Candy Cane Land:
The Senior Citizen's Building will be transformed into a magical Candy Cane Land. Santa will join the fun for photos. While waiting in line, there will be a craft table for children to make Christmas cards for the U.S. Military Unit of a Canonsburg resident currently based in Poland.
Kids Christmas Corner:
Games, face painting, and crafts for kids.
Christmas Market:
Marketplace of vendors from the local artisan community.
Main Stage Holiday Entertainment:
A center stage of entertainment including local choirs and bands.
Christmas Tree Lot:
Trees for sale, and for every tree sold, Bluestar USA will donate and deliver a tree, stand, ornament kit and lights to a local family in need.
Other activities include two gingerbread contests, a Toys for Tots Collection, Christmas parade, and more.
Hallmark is once again lending their support to the event, sending in representatives, supplying special Hallmark Christmas ornaments, and even donating a Colorado Fir to the town of Canonsburg.
The official Hallmark Channel Community Christmas Tree Lighting will be held at 6:00 PM on Friday, December 6 at the Borough Building, 68 East Pike Street, Canonsburg.
Specific information on the festival can be found online.
"Everyone is so excited, the businesses and community are coming together, says Scarsellato. "I want others to see what a nice little town we have." 
Looking for even more Good Food? Read these: