It's been a busy season of restaurant openings in Pittsburgh – that's why we've rounded up the best new spots to put on your 'must-try' list!
Alta Via
O'Hara Township
Alta Via, big Burrito and Bill Fuller's latest offering, is laser-focused on offering creative Italian dishes. Led by executive chef Ben Sloan, the menu includes at least 10 fresh pasta dishes each night, plus a selection of seasonal vegetable dishes, and comforting wood-hearth cooking.
Alta Via (46 Fox Chapel Road)
Bridges & Bourbon
Downtown
Newly-opened Bridges & Bourbon downtown is already one of Pittsburgh's most elevated options. Featuring modernist cuisine courtesy of David Racicot (formerly of Poulet Bleu) Bridges & Bourbon offers small plates and wildly inventive cocktails, like the Sugar Snap with sugar snap pea syrup, tequila, green chartreuse, and elderflower, and the Barbeque Time, which features a sensory experience of 'Arnold Palmer' fog.
Bridges & Bourbon (930 Penn Avenue)
Over Eden
Lawrenceville
Offering stunning views of Pittsburgh, Over Eden opened last month to much acclaim. The bar and restaurant, located on the roof of the TRYP Hotel in Lawrenceville, offers a Mediterranean-influenced menu with dishes like halloumi, hummus, pita sandwiches, tabbouleh and za'atar chips, along with ice cream from Millie's Ice Cream.
Over Eden (177 40th Stret)
Spirits & Tales
Oakland
Led by Pittsburgh chef Jessica Lewis (Carota Cafe, or, the Whale), Spirits & Tales recently opened in The Oaklander hotel. The modern brasserie serves breakfast, brunch, lunch and dinner daily, with plenty of small plates on the vegetable-forward menu. The restaurant also features a lounge, dining room, and a balcony with views of the neighborhood, and a full bar.
Spirits & Tales (5130 Bigelow Blvd.)
Cinderlands Warehouse
Strip District
Located in the former location of the Spaghetti Warehouse (forever RIP), Lawrenceville-based Cinderlands Beer Co. has opened a second craft brewery and restaurant in town. The new Cinderlands spot features two floors, including an upstairs lounge and patio area, and serves lunch and dinner, with hearty comfort food classics, like a Jubilee Hilltop smashed burger, Beer Can Chicken, and Haluski with summer sausage. And of course, there's always a wide selection of Cinderlands brews on tap, plus a full cocktail menu featuring local distilleries.
Cinderlands Warehouse (2601 Smallman Street)
Dish Osteria
South Side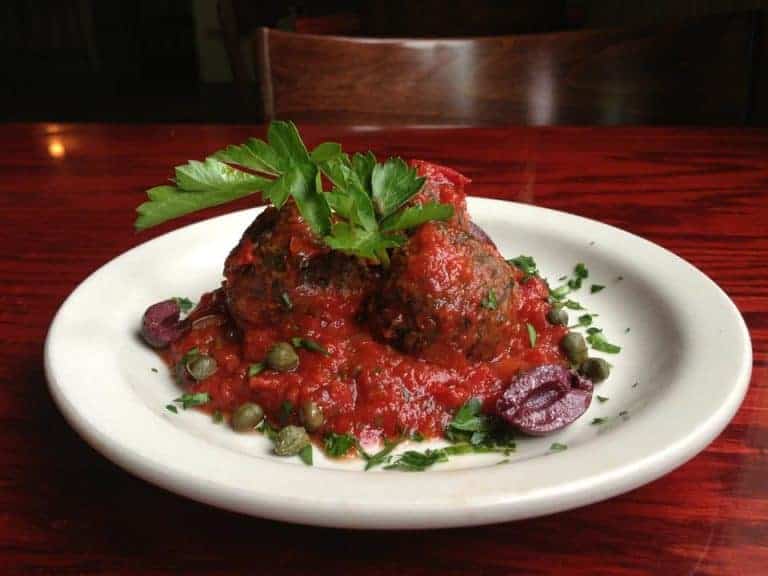 It may not technically be a new opening, but after a two-year hiatus, the re-opening of Dish Osteria felt like something completely new to us! The owners of the beloved South Side institution announced that they were taking a much-needed break in 2017, but quietly re-opened earlier this year. Look for their "daily dinner menu," which features a rotating selection of house-made Italian favorites, like grilled calamari, potato gnocchi, and Spaghetti ai Fruitti di Mare.
Dish Osteria and Bar (128 South 17th Street)
Guapo, Federal Galley
North Side
One of two new restaurants to have recently opened in the Federal Galley's restaurant incubator, Guapo features traditional New Mexican cuisine, including dishes smothered burritos (with chef George Adelo's own green and red Hatch chili sauces), enchiladas, and guacamole tacos served in hand-made corn tortillas. On weekends, look for brunch options like Hueveos Rancheros and Blue Corn Waffles.
Guapo (200 Children's Way)
Which Came First, Federal Galley
North Side
The second new restaurant to open in the Federal Galley is from a Galley favorite. The Smallman Galley's Phill Milton (of Home) recently opened the chicken-centric spot, which features build-your-own chicken sandwiches (grilled or fried, breast or thighs), salads and wraps, available in styles like the Havana (house-made pickles, honey ham, dijoinaise, roasted pork, and Swiss cheese), and the Nashville (Nashville hot sauce, house-made pickles, vinegar slaw and spicy remoulade). Also look for daily specials, like hot fried chicken Deviled Eggs. Oh, and their onion rings are a must-try.
Which Came First (200 Children's Way)
Mangiamo, Smallman Galley
Strip District
Two new restaurants have also opened at the Smallman Galley in recent months. The first, Mangiamo, is also from Phill Milton, and features Italian-style paninis (like the Eggplant Parm, with fresh mozzarella) and fresh pasta (including sausage rigatoni and truffle Mac & Cheese), along with an assortment of Italian snacks, like polenta fries, arancini, meatballs and calamari.
Mangimo (54 21st Street)
Sultry F&B, Smallman Galley
Strip District
Also new at the Smallman Galley is Sultry F&B, a venture from husband-and-wife team Brian Forrester and Melissa Barth. Sultry features homestyle bistro cuisine with an emphasis on Eastern European dishes that make their home in Pittsburgh kitchens. Look for Chicken Paprikash, Pork Haluski, Braised Beef and Pierogi, and an assortment of potato dumplings.
Leo, a Public House
North Side
Serving salads, sandwiches and snacks (hello, house-made Beef Jerky), Leo, a Public House, opened on Allegheny Avenue on the North Side earlier this spring. From Lola Bistro owner Michael Barnhouse, the pub features plenty of drinks and unique takes on pub-style bites, like Fennel Pollen Pork Paté.
Leo, a Public House (1207 Allegheny Avenue)
Con Alma
Shadyside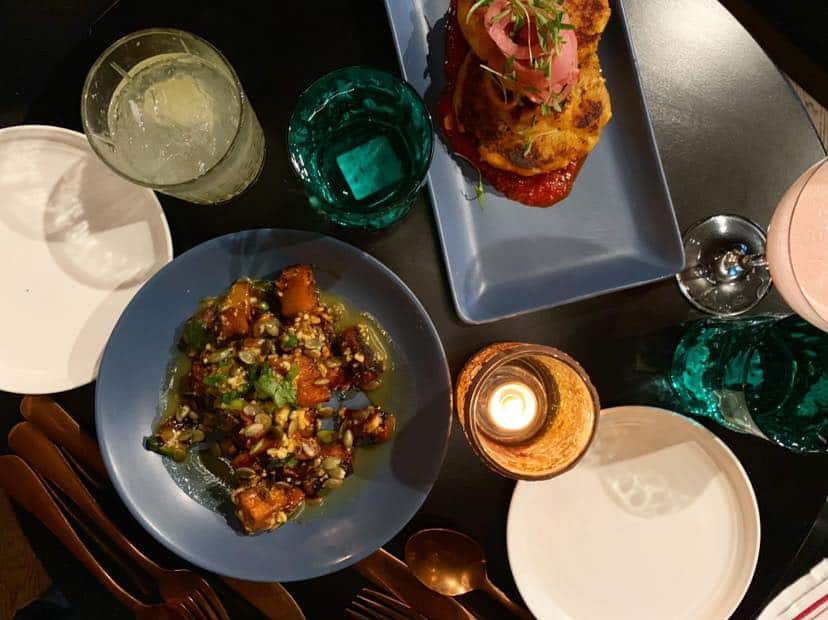 With a Latin-inspired menu and regular live music, Con Alma in Shadyside is a unique new Pittsburgh spot. Located on Ellsworth Avenue, the restaurant serves bites like empanadas and ceviche, plus tacos, salads, and main dishes, including a classic ropa vieja, and weekend brunch options, too. A house band will play nightly, and on weekends, rotating Pittsburgh jazz musicians will take the stage. Follow their social media for the latest musical schedule.
Con Alma (5884 Ellsworth Avenue)
Larder of East End
Larimer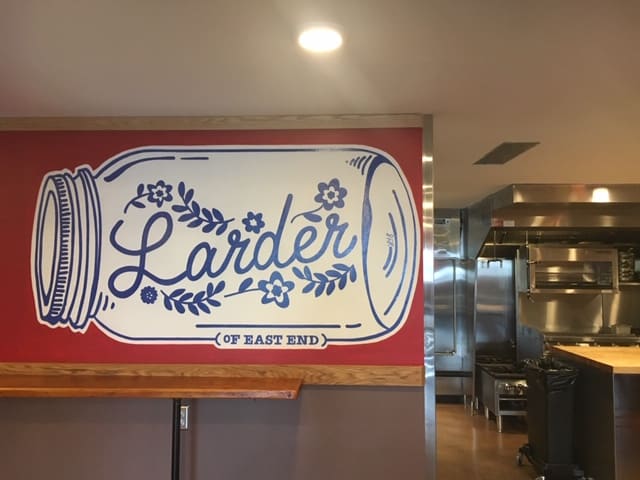 Larder of East End, a collaboration between East End Brewing Company and Justin Severino and Hilary Prescott Severino (Cure, Morcilla), just opened at East End's Julius Street location. The casual carryout counter adjacent to the bar serves a small, regularly-changing menu, featuring brew-pub classics like steamed mussels and fries, and vegetarian-friendly dishes, like falafel with cucumber yogurt and pickled radish. They'll also have a smoker in the kitchen, churning out smoked brisket sandwiches and more.
Larder of East End (147 Julius Street)
Pizzeria Davide
Strip District
It's been a long time coming, but Pizzeria Davide was worth the wait. The takeout and delivery pizza window in the Strip District, connected to DiAnoia's Eatery (and run by DiAnoia's owners Aimee DiAndrea and Dave Anoia), specializes in Old World style pizzas, Philly cheesesteaks, Italian appetizers and desserts. Look for fried dough with anchovies, proscuitto roses with marinara, and Panzerotti (fried calzones), along with pizza by the slice and full pies.
Pizzeria Davide (2551 Penn Avenue)
The Magic Noodle
Squirrel Hill
Newly-opened on Forbes Avenue in Squirrel Hill, the Magic Noodle takes a build-you-own adventure style to Chinese cuisine (as the Pittsburgh Post-Gazette's Melissa McCart says, it's more Chipotle-style). The menu features handmade taro balls, crispy pork buns, dumplings, curry fried rice, and Shanghai-style stir-fried noodles. As McCart reports, there's also a 'Match, Mix, Magic' section to the menu, allowing guests to choose their noodle, style, spice level and toppings.
The Magic Noodle (5892 Forbes Avenue)
Millie's Soft Serve
Bakery Square
Pittsburgh favorite Millie's Homemade is celebrating the summer with a seasonal pop-up serving only soft serve – and it's been a huge hit. The Bakery Square pop-up opened in May and will run through October, and features rotating flavors like Maple Creemee (made with Paul Family Farm's maple syrup) and dairy-free strawberry. They also serve fresh lemonade!
Millie's Summer of Soft Serve (151 Bakery Square Blvd.)
Know of any other restaurants that we missed? Let us know at tips@goodfoodpittsburgh.com
Looking for even more Good Food? Read these: